Sir Ben Kingsley was born Krishna Pandit Bhanji. He is a veteran English actor whose career has spanned for over 50 years. The highly acclaimed star always had acting in his blood, since his mother too was an actor. Ben Kingsley was born in Snainton, North Riding of Yorkshire to Anna Lyna Mary and Rahmitulla Harji Bhanji, a doctor of Gujarati Indian descent.
Kingsley studied at the De La Salle College in Salford and it was here that he first became involved with amateur dramatics. Eventually, he realized that his heart lay in acting and went on to join the Royal Shakespeare Company. He devoted himself to the theater for a long time, and he later changed his name to Ben Kingsley out of fear that a foreign name would end up hampering his career. The transition from the stage to films came when he appeared in 'Fear is the Key'. Since then, he has starred in several movies like 'Schindler's List', 'Hugo', 'Iron Man 3', and 'Shutter Island'. Despite having so many impressive works under his belt, Ben Kingsley is still perhaps best known for his portrayal of the Indian freedom fighter Mohandas Karamchand Gandhi in the 1982 movie 'Gandhi'. Kingsley also won an Academy Award for his performance in the film.
In 2002, Ben Kingsley was awarded the Knight Bachelor for his services to the British film industry. He has a star on the Hollywood Walk of Fame as of 2010, and in 2013, he received the Britannia Award for Worldwide Contribution to Filmed Entertainment. So now you must be wondering what is the next Ben Kingsley movie or tv show? Well, here's the list of all upcoming Ben Kingsley films and tv shows scheduled to release in 2019 and 2020.
8. Perpetual Grace, LTD (2019)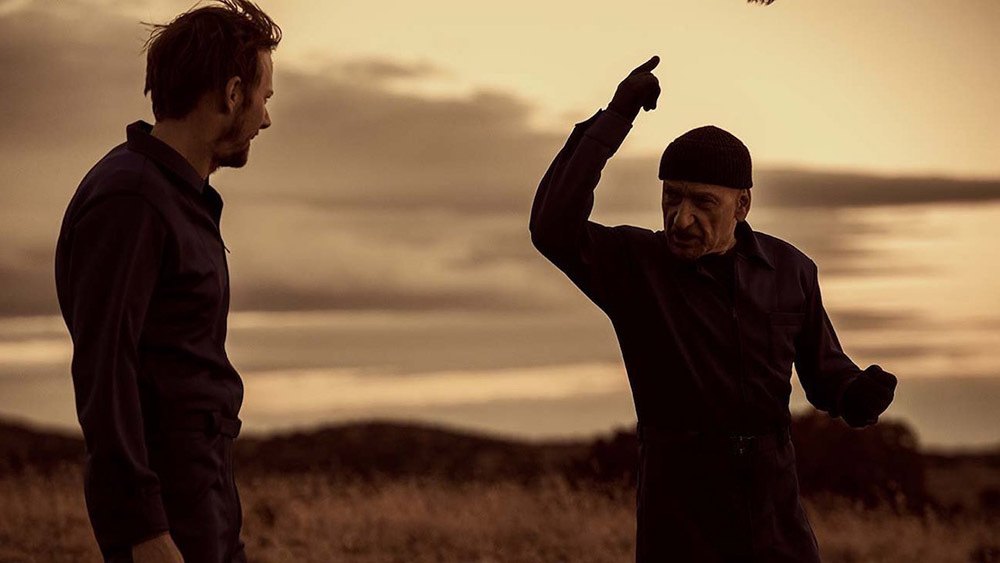 Ben Kingsley stars in this neo-noir thriller on Epix. 'Perpetual Grace' is created by Steven Conrad and Bruce Terris. It focuses on James, a young grifter, played by Jimmi Simpson. This lad decides to prey on Pastor Byron Brown, played by Kingsley. Unfortunately for the young lad, this pastor turns out to be far more dangerous than he had anticipated. Ben Kingsley is a master of portraying roles with elegance while managing to reserve the slightest hints of menace underneath the surface. Thus, 'Perpetual Grace' is bound to be a successful role for the veteran actor.
7. Spider in the Web (2019)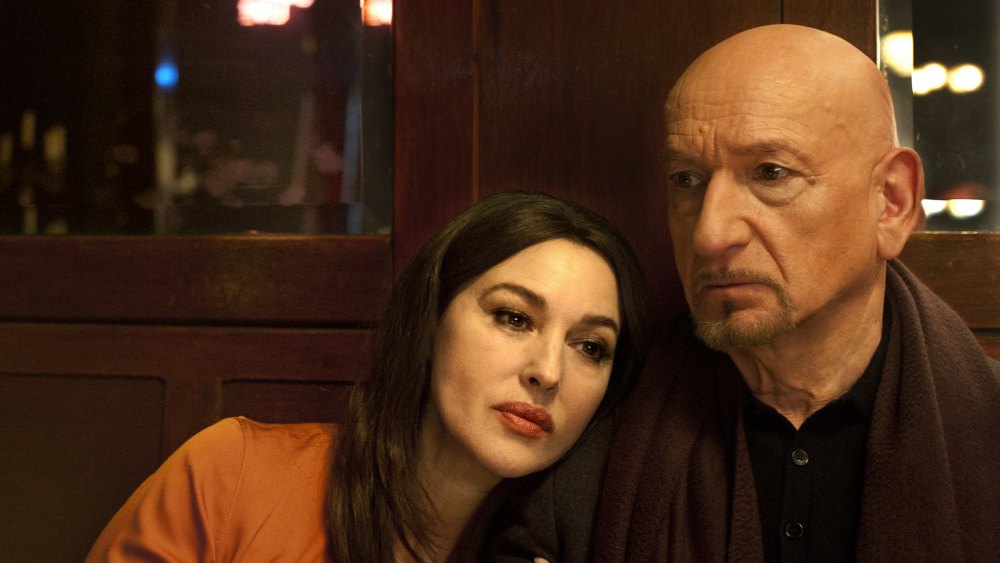 'Spider in the Web' is a lot like the spy thrillers that John Le Carre made famous. However, it is not an adaptation of the author's works. The movie stars Ben Kingsley as an aging Mossad agent, Adereth. However, when his behavior and ways of operating comes into question, a young agent is sent to ensure that nothing goes wrong on the mission. Soon, the young agent finds himself neck-deep in a mirrored world of deceits, where nothing is as it seems.
The official synopsis of the film reads: "Adereth (Sir Ben Kingsley), a once-lauded but aging field agent of the Israeli Mossad, is deemed past his prime by his superiors. Convinced that he's been fabricating intelligence to maintain his relevance, they send a young operative, Daniel (Itay Tiran), to ensure that Adereth does not deviate from his mission to deliver crucial information he claims is waiting for him regarding a chemical weapons sale to a Middle Eastern dictatorship. That tip leads to the enigmatic Angela (Monica Bellucci), who is a target. A lover. An enemy. All? Neither? As the lines of trust are blurred, Adereth realizes the hunter may become the hunted in a world of mirrors and deceit." With powerhouses of talent like Ben Kingsley and Monica Bellucci, one would naturally expect the upcoming film to be a massive success.
6. Cousin Bazilio (TBA)
'Cousin Bazilio' is an upcoming miniseries that is based on a novel of the same name by Jose Maria de Eca de Queiroz. Written in 1878, the story focuses on a battle between two women, Juliana, who is an embittered maid, and Luisa, her employer, who happens to be in a volatile affair with her cousin, Bazilio. Ben Kingsley appears in the role of a counselor to Luisa. Kingsley is known for making the most out of small roles, by bringing his acting prowess to every scene. Thus, we have no doubts that his part in the upcoming series will be nothing short of memorable.
5. Long Gone Heroes (TBA)
'Long Gone Heroes' is an upcoming action movie starring Ben Kingsley and Guy Pearce in major roles. The story is about a special forces soldier who is now for hire. The man must return to the field of battle with a military team in order to track down a reporter who gets entangled in a political scandal, while also being tracked down by his former comrades. The movie promises to be fast-paced, and we are sure Ben Kingsley's performance will only serve to make the project better.
Read More: Upcoming Donald Sutherland Movies
4. Dali Land (TBA)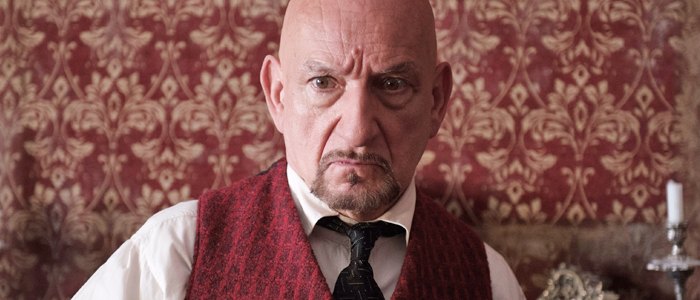 The plot of 'Dali Land' is set in 1973, when a young gallery assistant embarks on a wild adventure to help the aging genius Salvador Dali to prepare for a show in New York. Ben Kingsley appears as the master surrealist painter Salvador Dali himself. Kingsley is known for dedicating himself to a role, and the way he portrayed the historical figure of Gandhi assures us that he will bring the same degree of expertise in this role as well.
Read More: Upcoming Cillian Murphy Movies
3. A Doll's House (TBA)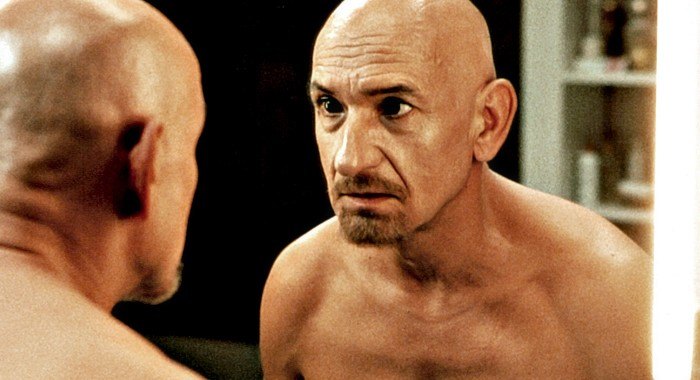 Based on the famous play by Henrik Ibsen, 'A Doll's House' is a tale of a young woman who is married to an overbearing husband. The play takes a look at the family in the face of a financial crisis. The director spoke about the plans for the movie, saying, "Ibsen's tale of a family unraveling in the face of the debt crisis is as relevant now as it was 130 years ago. By bringing it into today's world I'm going to heighten the characters' emotional turmoil and send them on a frightening journey where their deceptions and financial decisions threaten not only their social standing but their lives." Ben Kingsley has been tapped to play one of the leads, and with all his theater experience, he is sure to do justice to the role.
Read More: Upcoming Patrick Wilson Movies
2. Wake (TBA)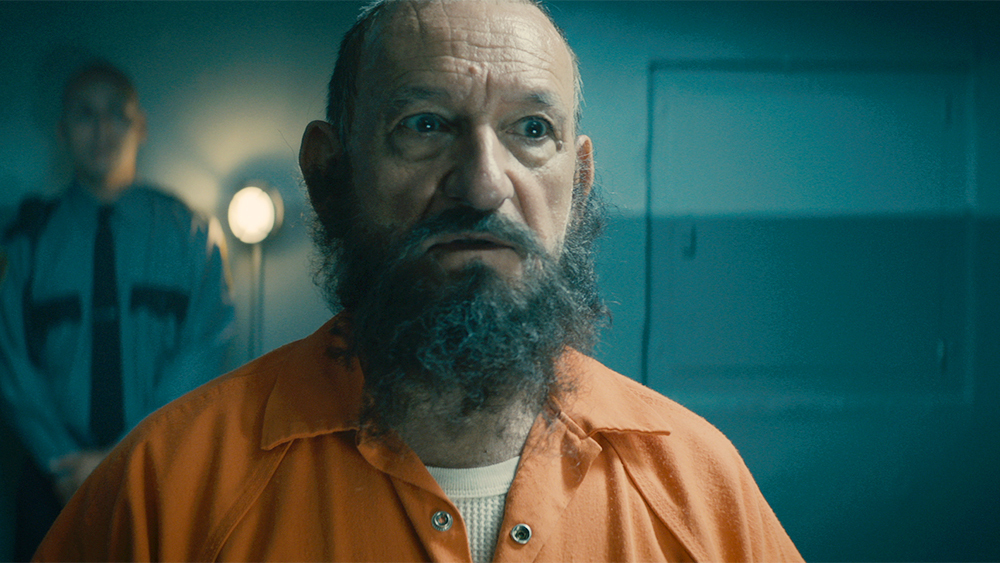 'Wake' tells the story of a man who returns home to his brother's wake, which is on a remote island. The island comes under siege during his stay there. His return to his banished family takes a turn for the worse in this action movie. While some sources say that the film stands canceled due to financing reasons, and scheduling conflicts, in the absence of an official announcement, we are considering it as a postponed project, which does not rank high up in Ben Kingsley's busy schedule of upcoming projects.
Read More: Upcoming Donald Glover Movies
1. Ich bin dann mal Charlie (TBA)
'Ich bin dann mal Charlie', which roughly translates to 'I'm Charlie', is a planned upcoming project that deals with the assassination of the editorial staff of Charlie Hebdo, the satirical magazine. Ben Kingsley is rumored to be a part of the project. Since nothing much is known about the project at this point of time, we are assuming it is not a priority on the actor's to-do list just yet, since he already has so many projects lined up that require his immediate attention.
ALREADY RELEASED
The Red Sea Diving Resort (2019)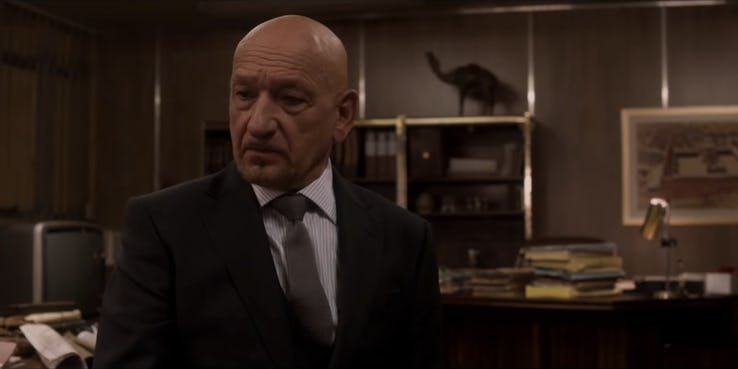 'The Red Sea Diving Resort' is a spy thriller film on Netflix. The film is based on a true story about a group of Israeli agents belonging to Mossad, who used a deserted holiday resort, the Sudan Red Sea Resort, in order to rescue and evacuate the Jewish Ethiopians from Sudan to Israel. The movie is based on the story of 'Arous Holiday Village'. It is incredibly tight paced and there is always a sense of danger that is looming for the people about to be evacuated. Chris Evans delivers a fantastic performance as Ari Levinson, the head of the undercover team, who depends on his luck and resourcefulness to get the job done. Ben Kingsley appears in the role of Ethan Levin, the leader of the intelligence operation who tries to get all his ducks in a row by quizzing the team members about how they plan on evacuating the people.
Read More: Upcoming Jamie Kennedy Movies