Ben Stiller is an American actor, comedian, producer, and director. Shooting to critical acclaim with his own show called 'The Ben Stiller Show', he has since donned many hats. His most acclaim, however, has been in his works as a comedian and those which he produced and directed. Son of veteran comedians Jerry Stiller and Anne Meara, his acting career started with a play, after which he wrote several mockumentaries.
He made his directorial debut with 'Reality Bites' in 1994. He has had a very long career writing, producing and directing more than fifty films. Notable films of his include 'The Secret Life of Walter Mitty', 'Zoolander', 'The Cable Guy', 'There's Something About Mary', 'Meet the Parents' trilogy, 'DodgeBall', 'Tropic Thunder', 'Madagascar' series, and the 'Night at the Museum' trilogy. He has also made numerous cameos in music videos, television shows, and films.
Stiller is a member of a group of comedic actors colloquially known as the 'Frat Pack'. He has been a recipient of multiple awards and honors throughout his career, notable among which are an Emmy Award, MTV Movie Awards, and a Teen Choice Award. At this point, the question that might be circling your mind is what is the next Ben Stiller movie or television show? Well, the good news is that we have a clear answer to that question. Here's the list of upcoming Ben Stiller films and television shows scheduled to release in the near future. We can only hope that the new Ben Stiller projects would be as good as some of his recent ones.
7. Friendsgiving (2020)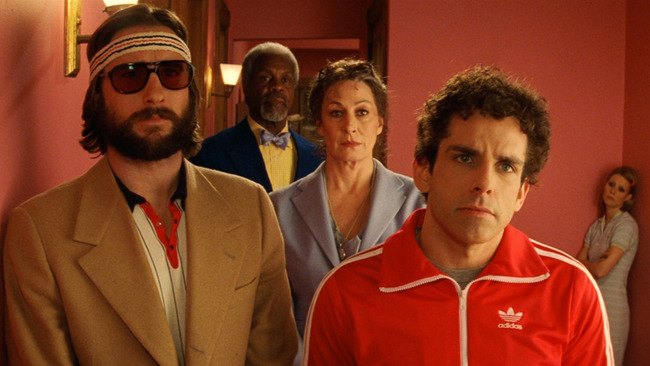 Ben Stiller fans have a new reason to rejoice as he is returning back to his favorite genre, comedy. He along with Malin Åkerman, Nicholas Weinstock and Harmon Saleem will produce the film 'Friendsgiving', under their Red Hour Films and Endeavor Content banners, respectively. 'Friendsgiving' will be written and directed by Nicol Paone.
It stars Malin Åkerman, Kat Dennings, Jane Seymour, Aisha Tyler, Chelsea Peretti, Christine Taylor, Deon Cole, Ryan Hansen, Wanda Sykes, and Margaret Cho. Principal photography and Production concluded in 2018. As of now, the movie is slated to be released in October 2020.
Read More: Upcoming Matthew McConaughey Movies
6. Dinner in America (2020)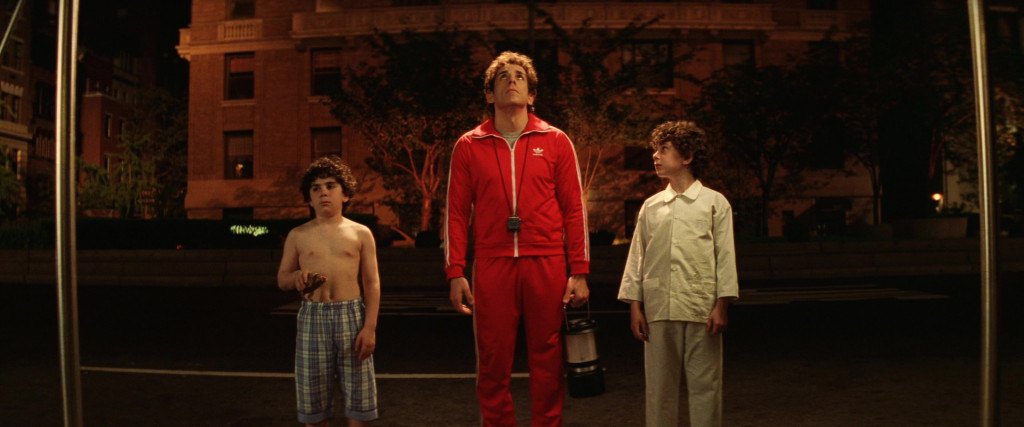 Ben Stiller's Red Hour Films will be producing the movie 'Dinner In America' with Kyle Gallner and Emily Skeggs in lead roles. 'Dinner in America' is a punk rock indie comedy to be written and directed by Adam Rehmeier. The film follows two misfits—a punk rocker and a young woman obsessed with his band.
The two unexpectedly fall in love and go on an epic journey together through America's decaying Midwestern suburbs. Mary Lynn Rajskub, Pat Healy, Nick Chinlund, Hannah Marks, Griffin Gluck, Lea Thompson, David Yow, Jennifer Prediger, Ryan Malgarini, and Nico Greetham make up the additional cast of the film.
Read More: Upcoming Tom Holland Movies
5. In the Dark (2019-)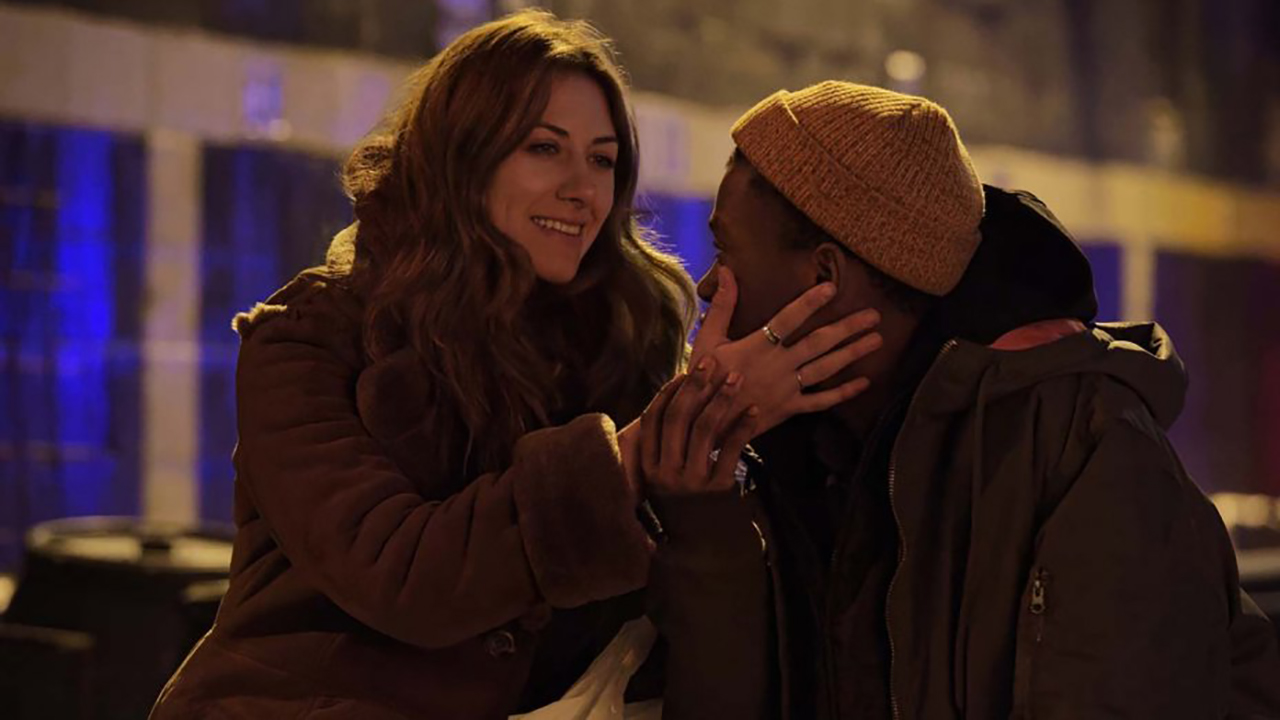 Ben Stiller produces the television series 'In the Dark' via his Red Hour Films. Jackie Cohn and Nicky Weinstock executive produce along with Corinne Kingsbury who has also written the script. Perry Mattfeld, Brooke Markham, and Keston John are in the lead roles.
The project follows a blind woman named Murphy who is the only witness to the murder of her drug-dealing friend. However, when the police dismiss her story as the body cannot be found, she decides to take matters in her own hands. She takes some help from her dog, Pretzel, as she decides to undertake the investigation herself despite having her own life and a day job. Markham plays Jess, Murphy's roommate, and best friend. John plays Darnell, a local drug dealer whose young cousin, Tyson, was dealing for him. The show has already been renewed for a second season as of April 2019.
Read More: Upcoming Emma Stone Movies
4. Super Sad True Love Story (TBA)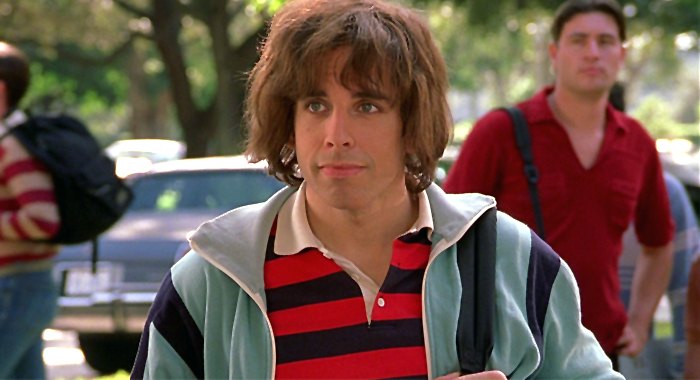 It has been quite a while since Ben Stiller nabbed the project to develop, adapt, produce and direct the 2010 novel 'Super Sad True Love Story' for a television series with writer Karl Gajdusek. There has not been much information for a long time about the future of the project. However, we really expect that the TV series comes through since it has been very long that we have seen a Ben Stiller directorial. What makes this project special is that it is one of the first TV series that Stiller is laying his hands on. The audience can expect some fresh zingy touch of Stiller in the series.
The book's author Gary Shteyngart will serve as an executive producer with Stiller and Gajdusek, who is penning the television adaptation. 'Super Sad True Love Story' is a satire of contemporary American values and trends, including the erosion of American political values, the obsession with youth, and the urge to publish personal information through social networking. A unique blend of comedy, tragedy, absurdity, and neurosis, the epistolary novel is built around the diaries of protagonist Lenny Abramov and the online posts of Eunice, telling their love story against the backdrop of an American dystopia.
Read More: Upcoming John Cena Movies
3. Untitled Budd Schulberg Project (TBA)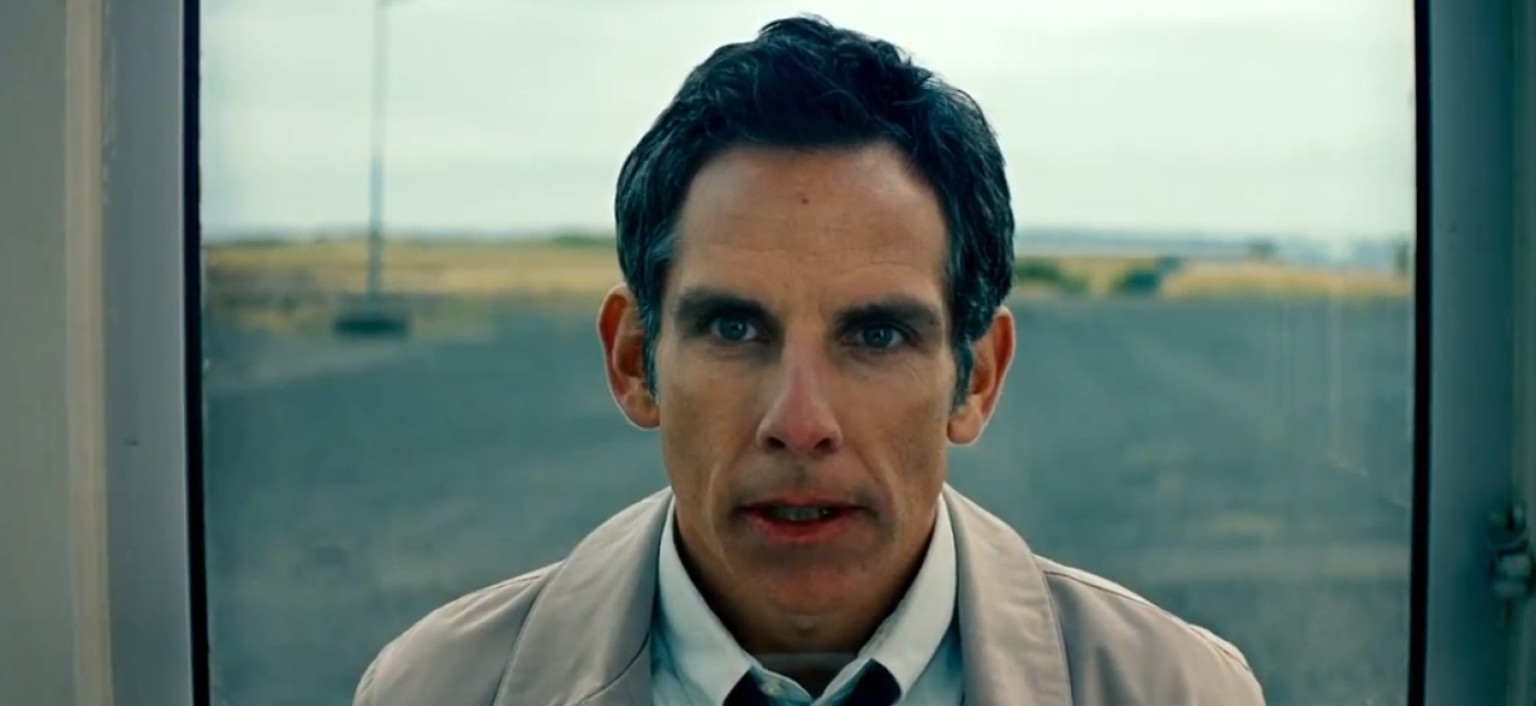 Ben Stiller is attached as an executive producer to the upcoming documentary on the life of Budd Schulberg. It traces the man's life in his fight for social justice and racial equality. He happens to be the son of the legendary Hollywood pioneer, B. P. Schulberg. Budd was a young member of the Communist Party and was threatened with a Hollywood blacklist in the late 1930s. Surprisingly, the consequences did not arise due to his communist ties, but rather because of the searing expose that he wrote, titled 'What Makes Sammy Run?'.
Budd soon turned against the Communist Party as well, knowing full well that he would not be allowed artistic freedom in Hollywood or the Soviet Union. His decisions got him labeled as a Hollywood renegade, due to which he was forced to leave the place for nearly two decades. Despite having different degrees of importance to different people, to his son, Benn, he was simply 'dad'. The son made the decision to explore the true extent of his father's exhilarating and tumultuous life, which includes having written 'On the Waterfront', and having named names of members of the Communist Party when he testified before the House Un-American Activities Committee.
Ultimately, Schulberg is one of the most prolific writers to have come out of Hollywood and the documentary will be a look at how Schulberg's life is inextricably linked to some of the major instances of the 20th century in American politics and the film industry.
2. Dark Cargo (TBA)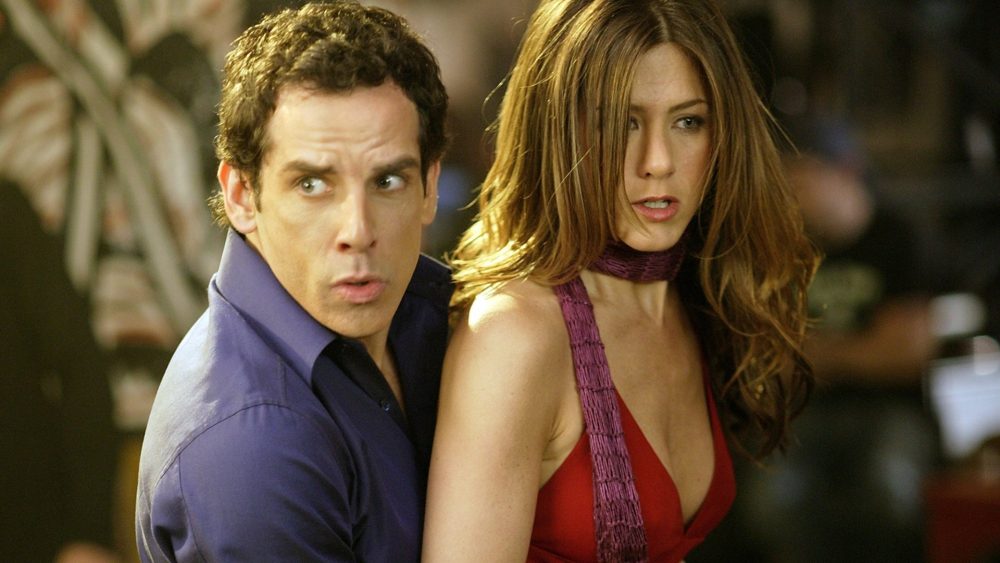 Ben Stiller is all set to executive produce the movie 'Dark Cargo', which is being helmed by Lodge Kerrigan, with A.M. and Max Reid attached as the story writers. The plot takes us deep into the night and the many people who inhabit it. Nighttime is when civilization is expected to sleep, and there is an edge of danger about people who operate only in the shadows of darkness.
'Dark Cargo' offers a look at one such individual as we follow Joe Dobbs in his big rig cab when he is traversing some of the darkest nights of his life. The movie promises to be an exploration of the driver's psyche, which will not only be tied to his surroundings but inevitably to society and its functioning as well.
It has been chalked up as a high-octane, neo-noir thriller with cliffhangers. The description sounds like the television movie will have us on the edge of the seat. While it does not seem to be in Stiller's comfort zone, the project is likely to benefit from his experience in the industry.
1. Dodgeball 2 (TBA)
It has been a long time since 'Dodgeball: A True Underdog Story' came out, and fans can finally rejoice since the movie is getting a sequel. Although the sequel was supposed to have been made a long time back, it ended up being one of the projects that got stuck in development hell. Now, with Clay Tarver attached as a writer, things are beginning to look up.
It is too early to understand what the possible plot of the sequel could be, whether the second movie will pick up where the first left off, or whether the movie will head in a new direction. One thing is for certain. If Vince Vaughn and Ben Stiller return, they will be looking to recapture the magic of the first movie. Fellow members of the Frat Pack, Vaughn and Stiller had some excellent chemistry between them, leading to several comedic moments, as they played off each other in 'Dodgeball: A True Underdog Story'. It remains to be seen if part two is a repeat performance.
Stiller is also attached as the producer of the movie. Since it has just been announced, there is no release date yet.
ALREADY RELEASED
Plus One (2019)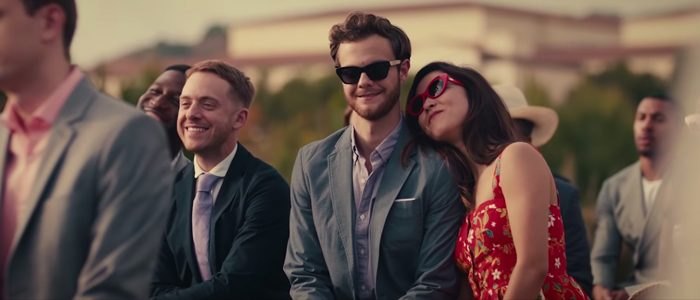 Ben Stiller treads new waters as he has produced the romantic comedy 'Plus One', which comes from the first-time feature directors Andrew Rhymer and Jeff Chan. Jack Quaid and Maya Erskine star in the picture which has been majorly shot in Los Angeles.
Set during the inevitable year in which seemingly every person they know is getting married, 'Plus One' follows Alice (Erskine) and Ben (Quaid), longtime friends who agree to be each other's date as they power through the nuptials. Also in the cast are Ed Begley Jr, Perrey Reeves, Finn Wittrock, Rosalind Chao, Jon Bass, and SNL's Beck Bennett. Indie rock-band Real Estate has contributed original songs to the soundtrack. The movie released on June 14, 2019.
Read More: Upcoming Penelope Cruz Movies