Benicio Del Toro is a Puerto Rican actor. He won an Academy Award, BAFTA Award, Golden Globe Award and Screen Actors Guild Award for his portrayal of the jaded but morally upright police officer Javier Rodriguez in the film 'Traffic' in 2000. His performance as an ex-con turned religious fanatic in despair, Jack Jordan, in Alejandro González Iñárritu's '21 Grams' in 2003 earned him a second Academy Award nomination for Best Supporting Actor, as well as a second Screen Actors Guild Awards nomination and a BAFTA Awards nomination for Best Actor in a Leading Role.
He is also known for his scene-stealing breakout role as the eccentric, unintelligible crook Fred Fenster in 'The Usual Suspects' in 1995, which won him his first Independent Spirit Award; Benny Dalmau in 'Basquiat' in 1996, which won him a second consecutive Independent Spirit Award; Dr. Gonzo in 'Fear and Loathing in Las Vegas' in 1998; doomed gambler Franky Four Fingers in 'Snatch' in 2000; the predatory, unhinged antagonist Jackie Boy in 'Sin City' in 2005; revolutionary Che Guevara in 'Che' in 2008, a performance which earned him the Best Actor Award both at the Cannes Film Festival and at the Goya Awards; and as Alejandro, a mysterious, ruthless agent out to bring down a drug cartel in 'Sicario' in 2015, for which he won several awards, including the Chicago Film Critics Association Award for Best Supporting Actor, and was nominated for a third BAFTA Award.
His noteworthy body of work also includes portrayals of the Collector in the Marvel Cinematic Universe, infamous drug lord Pablo Escobar in 'Escobar: Paradise Lost', Lawrence Talbot in the 2010 remake of 'The Wolfman', and codebreaker DJ in 'Star Wars: The Last Jedi'.
At this point, the question that might be circling your mind is what is the next Benicio Del Toro movie? Well, the good news is that we have a clear answer to that question. Here's the list of upcoming Benicio Del Toro films scheduled to release in 2019. We can only hope that the latest Benicio Del Toro movies would be as good as some of his recent ones.
4. The French Dispatch (2020)
Benicio Del Toro is all set to work with Wes Anderson, one of the most aesthetically sound directors working in Hollywood currently. The veteran actor is appearing in Anderson's upcoming movie, 'The French Dispatch' which is slated to come out in 2020. Not much is known about the movie except for the fact that the plot is set in France, post World War II. Anderson does not like to advertise much when he is filming, so as to maintain the impact of the movie.
However, we do know some plot details about 'The French Dispatch'. It is intended to be a love letter to journalists who are set at an outpost of an American newspaper in Paris, in the 20th century. Anderson has shot most of the movie in Angoulême, France. While Bill Murray, a regular collaborator with the director, is in the film, the actor has a very short scene. Anderson has revealed that Christoph Waltz will also be appearing for a short scene in the movie. More importantly, the director has revealed that the plot of 'The French Dispatch' is not easy to explain. It is going to be centered around an American journalist who is based in France and creates his own magazine. The plot will focus on the journalist who has to fight to write what he wants to write. While Anderson has said that the film will not directly deal with the freedom of the press, the director has noted that in representing the freedom of reporters, the movie will make a commentary on what is going on in the real world. Notably, Anderson's films have a distinct tone and it will be interesting to see how Benicio Del Toro fits into that.
3. All-Star Weekend (2019)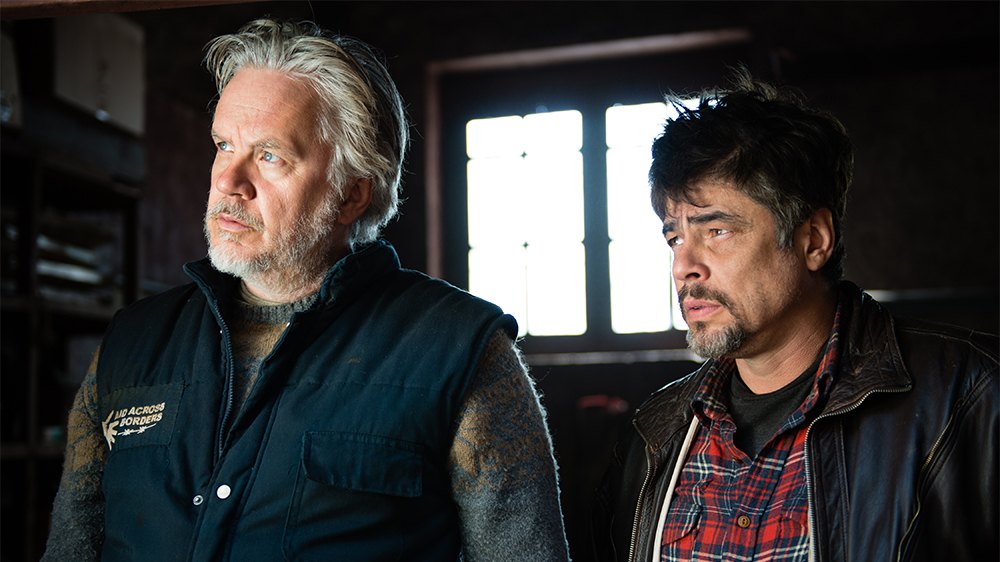 'All-Star Weekend' is an upcoming indie comedy-drama film directed and written by Jamie Foxx. Foxx is also a producer with Avram 'Butch' Kaplan, Chuck Pacheco, and Deon Taylor. The film stars Jamie Foxx, Robert Downey Jr., Ken Jeong, Gerard Butler, Benicio del Toro, Jessica Szohr, and Eva Longoria. The film is about two friends who find themselves fans of opposing NBA stars.
Read More: Upcoming Kerry Washington Movies
2. White Lies (TBA)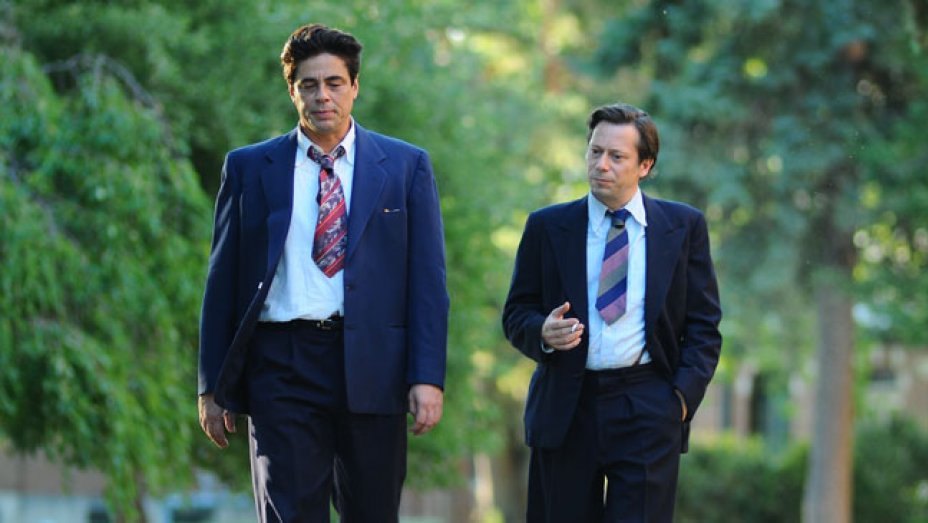 Benicio Del Toro is set to star in Oliver Stone's drama 'White Lies'. Stone will direct from his own script in a project that's departure from his previous work, offering an intimate exploration of family, loss, and love. Nighthawk Capital Limited is financing the film, which will be produced by Fernando Sulichin with Ross Katz. Sulichin's New Element Media, which has worked with Stone on several projects, raised the financing for the film.
In a story covering three generations, Del Toro will portray a child of divorce now repeating his parents' mistakes in his own marriage and with his troubled son. Feeling trapped, he embarks on a lust-filled journey to free himself, but only becomes more lost. When he meets a woman whose life is the opposite of his own, he begins a journey of rediscovery. 'White Lies' will shoot in spring 2019 in New York City.
Read More: Upcoming Nicholas Sparks Movies
1. The Corporation (TBA)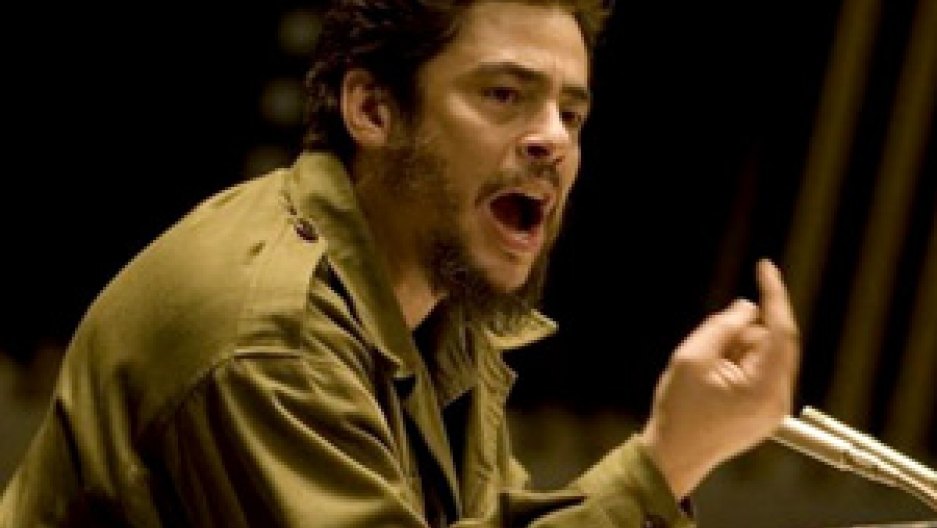 Benicio Del Toro will take the lead role in 'The Corporation', which takes place over the decades between the 1950s and 1980s in Miami and New York. 'The Corporation' is based on the real-life antics of the Cuban mob during this period, which increases the integrity of the story tenfold.
In 'The Corporation', Benicio Del Toro will play Jose Miguel Battle Sr., who leads the eponymous and hugely powerful Cuban mafia. Born in Havana, Battle escaped to the US following the rise of Fidel Casto. Alongside his team of fellow Cubans, Battle was trained by the CIA so that he could fight in the 1961 Bay Of Pigs invasion.
Despite his name, things didn't go so well for Jose Miguel Battle Sr. during this attempted invasion, as he was captured, which led to him being imprisoned inside a Cuban prison. Battle failed to find the light side during his incarceration, and, when he was released, he headed straight back to the U.S. where he set off to build a huge criminal empire alongside the same posse of men that he fought with. His empire revolved around drug trafficking, gambling, and, even murder, and made him one of the most powerful crime bosses in the US until his death in 2007.
Read More: Upcoming Daniel Craig Movies