Abraham Charles Vigoda was born on in Brooklyn, New York City, New York, USA to Russian Jewish immigrants Lena (Moses) and Samuel Vigoda. He gained acting notability in the 1960s with his work in Broadway productions, including Marat/Sade (1967), portraying Mad Animal, The Man in the Glass Booth (1968), portraying Landau, Inquest (1970), and Tough to Get Help (1972) including Salvatore Tessio in the iconic The Godfather saga and as Phil Fish in Barney Miller and Fish.
Here's the list of top Abe Vigoda films and TV shows. Which is your favorite?
10. Fist of Honor
(1993)

Fish of Honor follows the life of a martial-arts boxer who finds himself in between the rivalry of Mafia families in L.A while working as a debt collector for them. Fist of Honor is directed by Richard Pepin and stars Sam J. Jones, Joey House, Abe Vigoda and Harry Guardino in the lead roles.A feud between rival mafia families gets worse as a martial arts boxer who collects debts for the family in LA gets involved. Directed by Richard Pepin, it stars Sam J. Jones, Joey House, Abe Vigoda and Harry Guardino.
9. Keaton's Cop
(1990)
8. A Brooklyn State of Mind
(1998)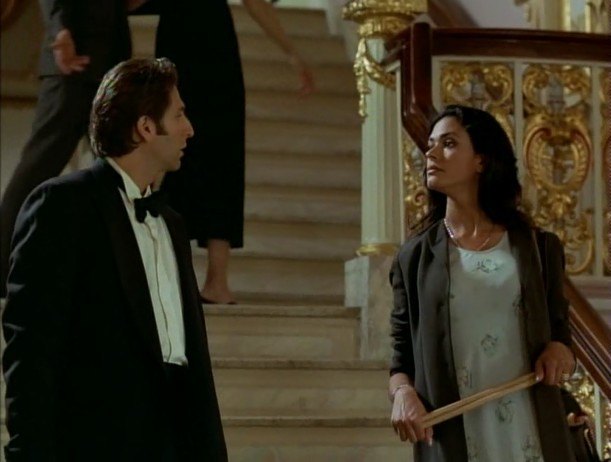 A Brooklyn State of Mind is a story about Al Stanco who lives in Brooklyn and ocassionally works for local crime lord, Danny Parente. The movie is directed by Frank Rainone and stars Vincent Spano, Maria Grazia Cucinotta,Danny Aiello and Abe Vigoda.
7. Good Burger (1997)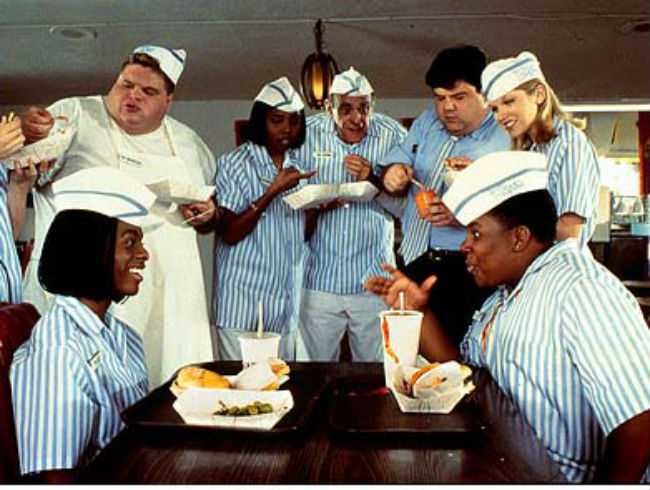 The fate of fast food restaurant rests in the hands of two dim-witted teenagers. Good Burger follows their struggle as they fight against the new-and-improved burger joint opening across the street to keep their restaurant from going out of business. The movie is directed by Brian Robbins and stars Kel Mitchell, Kenan Thompson, Sinbad and Abe Vigoda.
6. Fish
(1977–1978)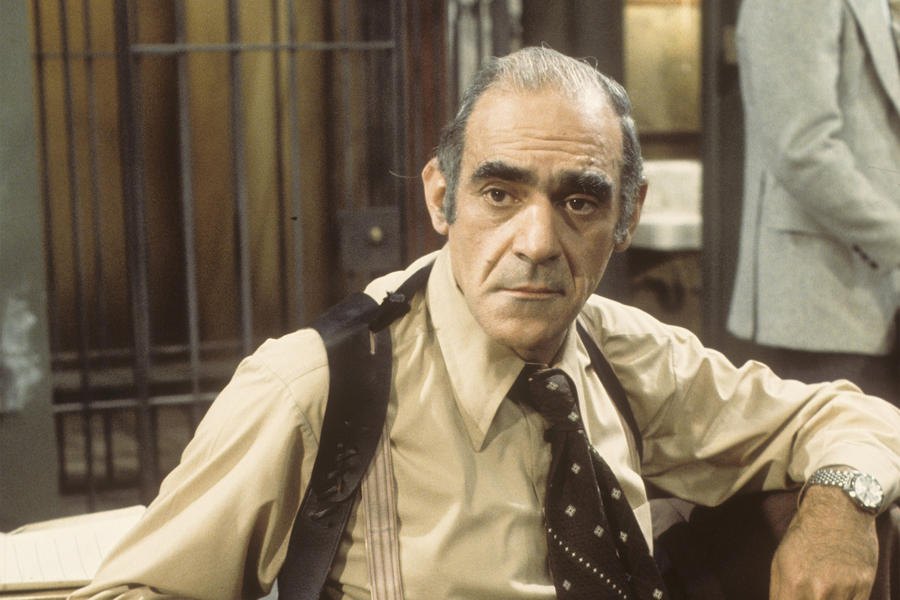 Fish follows the life of a cop living in New York as he adopts five foster children to raise with his wife. The series stars Abe Vigoda, Florence Stanley, Barry Gordon, John Cassisi in integral roles.
5. Prancer
(1989)

A farm girl ends up inspiring people around her when she finds a wounded reindeer believing it be Santa's and attempts to nurse it back to health before Christmas. She faces disapproval from her father. Directed by John D. Hancock, Prancer stars Sam Elliott, Cloris Leachman, Rutanya Alda and Abe Vigoda.
4. Break the Bank
(1976–1977)

Break the Bank is unlike the 1945-1957 version that had been hosted by Bert Parks and is based on the ability to identify truth from bluff and the part luck plays in it. The show stars Jaye P. Morgan, Jack Barry, Abe Vigoda, Joey Bishop.
3. Barney Miller
(1975–1982)
Barney Miller follows the works of the NYPD 12th Precinct as its captain and his staff handle local troubles that they face in the squad room. It includes a star cast of Hal Linden, Abe Vigoda, Max Gail and Steve Landesberg.
2. The Godfather: Part II
(1974)
The Godfather: Part II follows the early life and rise to power of Vito Corleone while simultaneously covering the present day events in the life of his son Michael Corleone as he expands and takes full control on the family crime syndicate. Like its first installement, the movie is directed by Francis Ford Coppola and stars Al Pacino, Robert De Niro, Robert Duvall and Diane Keaton.
1. The Godfather
(1972)
A movie series spanning decades, The Godfather Saga had it's first movie released on 1972 which revolved around an aging patriarch who must relinquish control of his organized crime dynasty to his son who is reluctant to have anything to do with the family. Godfather is directed by the legendary Francis Ford Coppola with stars Marlon Brando, Al Pacino, James Caann and Diane Keaton playing integral roles in the movie.
Read More: Al Pacino Movies