Cars have been the most used mode of transportation for people since the 20th century. Nicolas-Joseph Cugnot was the first man who made a mechanical, self-propelled vehicle which we can call the early prototype of what a car could be. Since Karl Benz first made the petrol car, things have never been the same. Now cars have become an essential item of transportation for most people, and one's car has become the projection of who he/she is as a person.
Cars have fascinated and caught our eyes and interest always. But there are some people who live and breathe cars. They put pin-up pictures of the latest models on their walls; some keep a journal, and some just like to watch. So for all these car geeks out there, car shows started coming up. Some shows like 'Top Gear' have become truly iconic and a television staple. To tap into this popularity of car shows, Netflix, too, has started streaming such shows on their platform. So, here's the list of really good car shows on Netflix that are available to stream right now.
8. Paul Hollywood's Big Continental Road Trip (2017- Present)
Paul Hollywood is a celebrity chef from England. You probably know him better from shows like 'The Great British Bake-Off'. He only started taking a keen interest in racing and cars since 2015, when Hollywood participated in the Britcar Trophy Championship. Later, his desire to explore the world and various cultures led Hollywood to try and understand how one country's cars represent their core values led him to bring out this show. This show finds him out of the tents when people cook unevenly baked cakes for him to try out, and here Hollywood is having fun, meeting new people, and driving around in supercars. It is a unique show in the sense that a TV personality who has become famous in an entirely different kind of show takes us on a ride in the cars, thus we get to see a completely fresh look at car shows through his perspective.
7. Deals Wheels and Steals (2015 – Present)
This show provides a really unique perspective to cars and how we see them. The highlights of the show are six car dealers — Melody Munday, Manny Hayre, James Lewis, Scott Mahoney, Paul Wenham, and Walter Chrobok. What these people usually do is they buy an old model, redesign and refit it with new parts and machines, and then sell them while keeping a profit. The challenge in this show is to do exactly hat. Each of the six dealers has to find one such vehicle, remodel and sell it. The one who gets the best bargain is adjudged the winner.
What the viewers get to see along the way is an insight into the second-hand car business, what efforts go into remodeling an old car, and then how to make the product eye-catching for a potential buyer. The job is not easy. As the new parts that have to be fitted in need to go well with the model, and need to work well for a considerable period of time for those cars to be sold at the values that they are being sold for.
6. Inside West Coast Customs (2011- Present)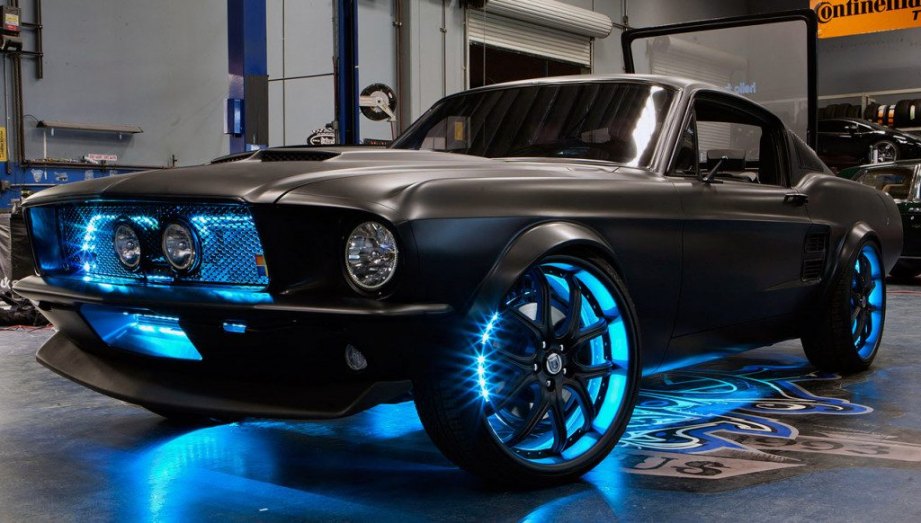 West Coast Customs is a famous shop in California which specializes in remodeling cars, repairing them, and making them into stylized beasts, unlike anything anyone has seen ever before. The shop is owned by Ryan Friedlinghaus, and here, he and his employees try to make these cheap cars into mean machines and the story of these transformations becomes the main focus of the show. 'Inside West Coast Customs' has become so popular that it has been going on successfully for eight seasons now.
The show has also seen numerous celebrities asking their cars to be remodeled by the West Coast Customs. These celebs include Justin Bieber, will.i.am., and Shaquille O'Neal. Some say that Shaq became friends with Ryan, and this led to his shop becoming so successful that other major celebrities got interested in it. The show has also helped the brand expand and become a global phenomenon. Earlier, Ryan Friedlinghaus used to work with MTV for their show 'Pimp My Ride'. but that did not work out since Ryan wanted more creative control.
5. Robocar Poli (2011- Present)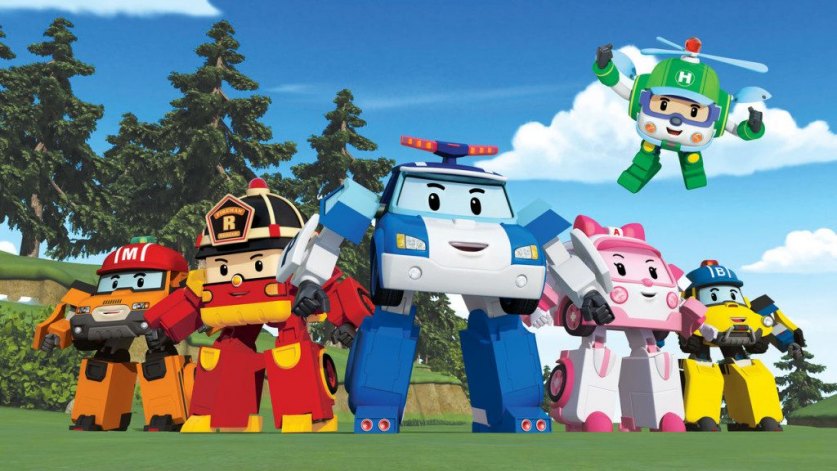 This show is unlike all the others mentioned in this list. 'Robocop Poli' is a children's animated series made in South Korea. The series is centered around the lead character Poli which is a car. But Poli is no ordinary car, it is a talking car which is robotic and is also a blue-and-white police vehicle. Other characters include Heli, a robotic helicopter, Amber, a similar kind of ambulance, Roy, a fire truck, and Jin, a girl who is the team's sole human member, and she is also a scientific genius.
The show was released on Korea's Education Broadcast System and its episodes are only eleven minutes long. All the characters that we just mentioned live in a small town called Brooms Town and the group help save the lives of many people who fall into trouble on the road. Sometimes, they rescue cars from falling off the edge of a cliff, and sometimes, they help save the lives of people who have been caught in crashes. Education being the main aim of the channel and the program, after every episode, we see members of Robocar Poli's team advising children and the characters they have rescued on the importance of driving safely and road safety. The show is hugely popular in Korea and has even spawned more than one sequel besides having high merchandise sales as well.
4. Fastest Cars (2018- Present)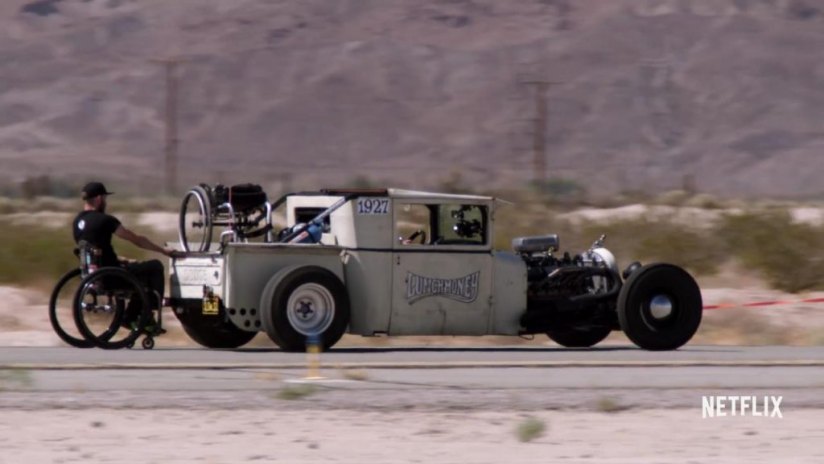 One of the coolest car shows around today, 'Fastest Cars' is Netflix's original content and their first show on automobiles. The show is created by Scott Weintrob who has directed numerous commercials for many top car companies throughout the world. The main objective of the show is to see how high-priced, high-functioning supercars manage to perform against normal automobiles in a drag race for the quarter of a mile.
In each episode, there is one single race that takes place. After seven races have been completed and we have arrived at the last seven winners, the last episode features a race where these winners compete against each other. The final is held at the dry lake bed at El Mirage. The show has caught the fancy of car-loving viewers from the very first season itself. Supercars which were used in the first season of 'Fastest Cars' are Lamborghini Aventador, Lamborghini Huracán, Ford GT, Ferrari 488, Dodge Viper, and McLaren MP4.
Read More: Best Viking Shows on Netflix
3. Car Masters: Rust to Riches (2018- Present)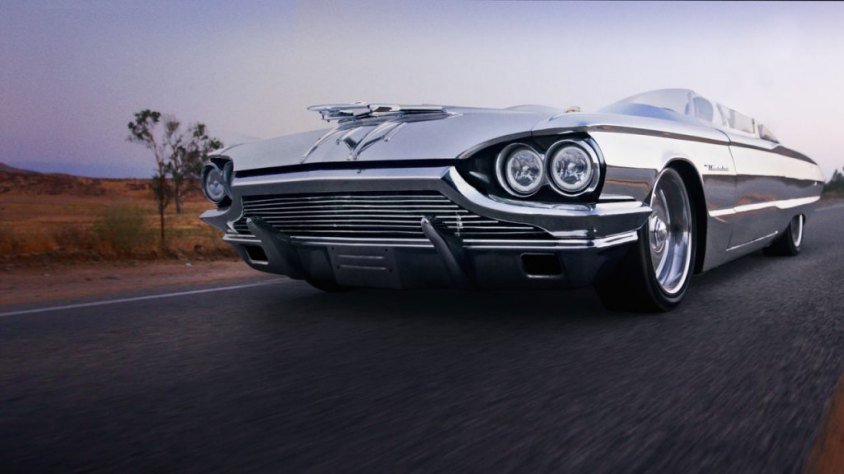 'Car Masters', which premiered in 2018, is another car show which is a Netflix original. It is one of the best car shows out there right now and has got hugely positive responses from the audience. The show is somewhat similar to 'Inside West Coast Customs', as in here too there is a garage called Gotham Garage where they bring in old, broken, almost unusable cars and car parts and transform them into super cool vehicles that would be anyone's envy.
Mark Towle is the host of the show and in the beginning of the show, he gives an analogy of a boy who owned a paperclip. With clever planning and investment, he managed to transform that paperclip into a house. The cars which are bought by Gotham Garage are nothing more than five hundred to a thousand dollars, but they remodel it and manage to sell it for six digit figures. There is great friendship between the people working at the garage, which also keeps the audience connected to the show.
2. Highway Thru Hell (2012- Present)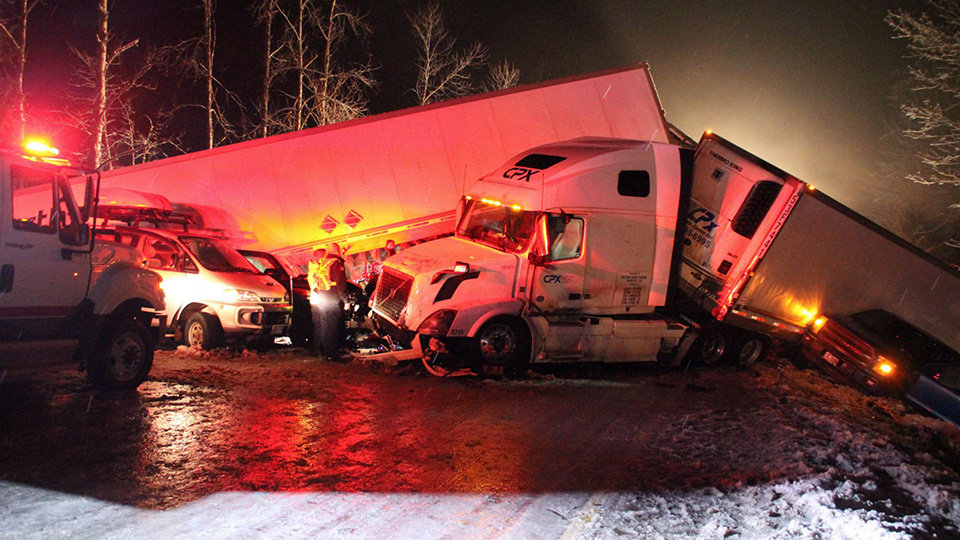 Jamie Davis Motor Trucking is a towing and recovery company which is the focus of this series. 'Highway Thru Hell' deals with the company's and sometimes others' adventures while going on rescue missions on the difficult roads of Canada. The show has been going on successfully for seven years now and shows us some really life-threatening and challenging conditions that the rescuers themselves face while helping people in peril. Besides the rescuing, we also get an inside look into how a business like this is run. Canadian winters are very cold, and it becomes more of a challenge when they have to go on a mission during the coldest winters on dangerous roads. The trucks that they use are also an important part of the show and these huge impressive machines have also become a huge attraction for the viewers since the show launched.
Read More: Best Historical Series on Netflix
1. Comedians in Cars Getting Coffee (2012- Present)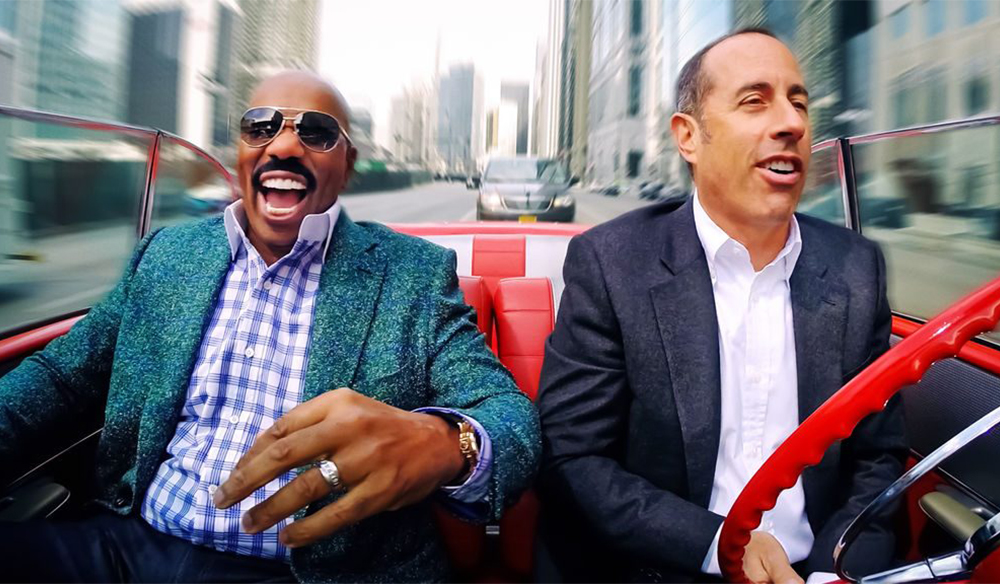 This show is another great creation from the genius mind of Jerry Seinfeld. The concept of this show is very unique, as it is a talk show but it happens with a kinetic energy that becomes a huge thrill. Here, Seinfeld invites some of the world's most distinguished comedians to come on a ride with him in exclusive, rare mid-twentieth century cars which look right out of a cool movie. Seinfeld drives the cars himself and also explains the cool features about them. Some of the great names who have been on this show are Don Rickles, Ricky Gervais, Stephen Colbert, Larry David, David Letterman, Jimmy Fallon, Kevin Hart, Amy Schumer, Tina Fey, Sarah Silverman and many more.
Seinfeld is one of the coolest hosts but sadly has never done a talk show before this one. His 'Seinfeld' is considered one of the greatest TV shows of all time. But when Seinfeld finally managed to do a talk show, he managed to make it the coolest of all. The series has recently completed its tenth season and is still going strong. For lovers of cars and comedy, this show is a must check-out.
Read More: Best Feel Good Shows on Netflix