Every so often, there comes a movie, or a scene in the film, that endeavors to shatter socially appropriated gender roles. Gay love scenes are a manifestation of that. While showing men as being capable of tenderness and unadulterated affection, these scenes are hot, steamy, and as sexy as can be. All over the world, movies have celebrated the pure joy of two men falling in love unconditionally. Here is the list of top gay lovemaking scenes in movies that represent hotness and sensuality at their best.
8. Undertow (2009)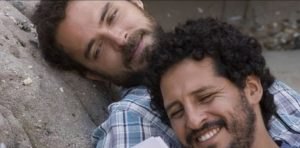 It is a rare film to come out of Peru. It amalgamates tradition, beauty, art, and desire. Although being married and about to become a father, Miguel falls in love with Santiago, a painter. Their love blurs the line between life and death. Its representation on-screen takes the form of a sensuously pristine experience inside a cave by the seaside. The bodies and the souls are as naked, pure, and unadulterated as can be.
7. David's Birthday (2009)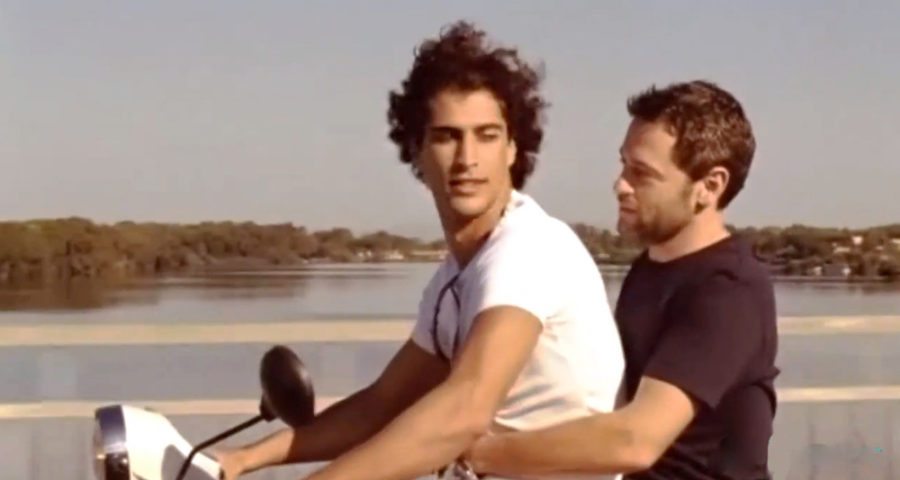 Two pairs of friends decide to spend their summer at the beautiful beach at the foot of Mount Circeo. The husband in one couple develops feelings for the son of the other, and their romance ensues. While his marriage is on the verge of collapse, he has sexual intercourse with this beautiful boy, whom he finds irresistible. While their bodies touch and their lips meet, the audience is on the edge of their seats, their hearts pounding with the fear of impending danger of them being caught. The scene brings together the feelings of satisfaction, betrayal, excitement, and finality.
6. Wet Hot American Summer (2001)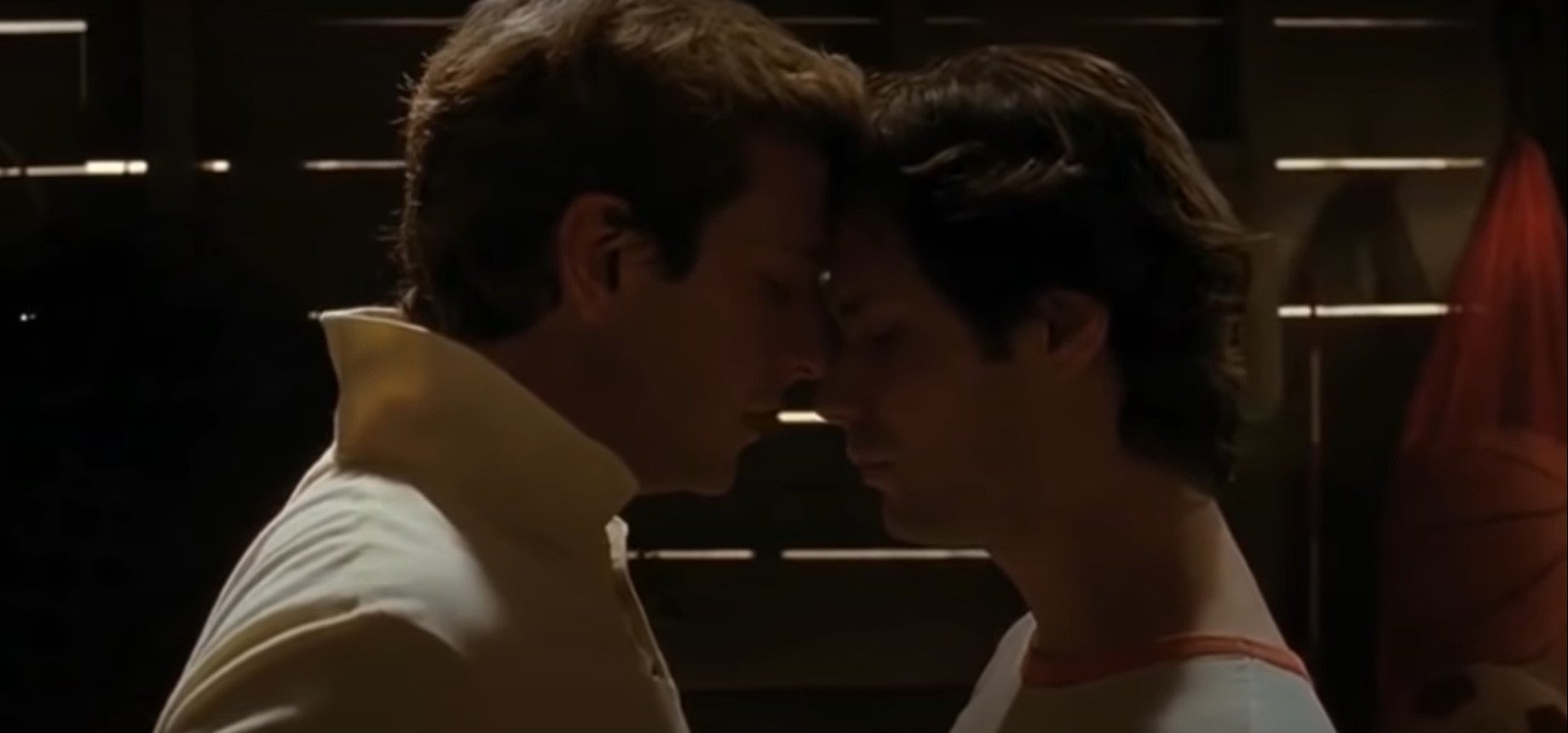 The love scene progresses from a passionate kiss to steamy lovemaking between Bradley Cooper and Michael Ian Black in a tool shed. It's every bit as wet, hot and sexy as its name suggests. It's weirdly joyful at the same time. Over the years, this movie has assumed a cult status, and so has Bradley Cooper. The alpha male hunk appears to be cheery and innocent in this scene. This scene commences a story of unadulterated love in the midst of casual shags and sexual frustration experienced by the people around them at the camp.
5. Weekend (2011)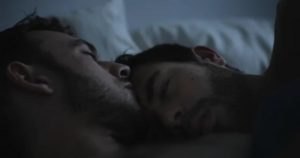 A one-night stand turns into something more profound and meaningful for Glen and Russell. One of the most passionate love scenes in the movie follows a bitter argument between the two. This makes the lovemaking more special and sensual, as both realize that they cannot live without each other. It's playful, cathartic, tender, and respectfully shot. Their bodies conjoin to become one, and they expose the most vulnerable part of themselves.
Read More: Lesbian Sex Scenes
4. Yossi and Jagger (2002)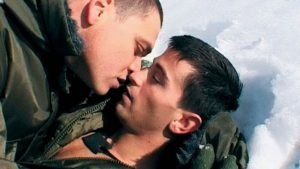 In the midst of war and brutality blossoms a love story of two soldiers who continue their affair in secrecy. A teasingly pleasant scene is when one gives an implicit indication to the other by revealing his nakedness beneath the army jumper. The hot and steaming love scene commences while the two roll around on the snow. Each and every aspect of this Israeli film reveals a dichotomy in its own special way.
3. My Beautiful Laundrette (1985)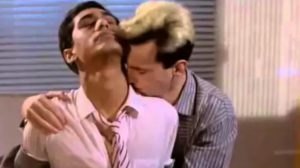 Set in the backdrop of Pakistani-British community tension, the rekindled love story of childhood friends Omar (Gordon Warnecke) and Johnny (Daniel Day-Lewis) warms your heart. The scene starts with such tenderness as Johnny comforts Omar, hugs him from behind, and slides his hand into his shirt. They forget their whereabouts, their identities, and their realities. The scene has passion, bliss, alcohol, and of course, a young, shirtless Daniel Day-Lewis. The forbiddenness that crosses layers of social prohibitions and taboos loses its significance in this one scene of pure instinctive earning and exhilaration.
2. Brokeback Mountain (2005)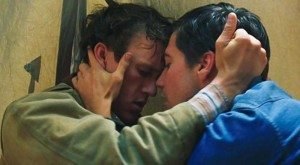 It was a very important film to have existed. Two cowboys, embodying the epitome of 'manliness,' let their emotions take hold of a socially appropriated masculinity. While Ennis is shivering in freezing cold, Jack calls him inside the camp to sleep beside him. In order to get some heat, their bodies touch and their emotions erupt. Hesitant in the beginning, they give in to their feelings and kiss passionately. With longing and desire in their eyes, they drop their pants and consummate their love with satisfying sex.
1. Call Me By Your Name (2017)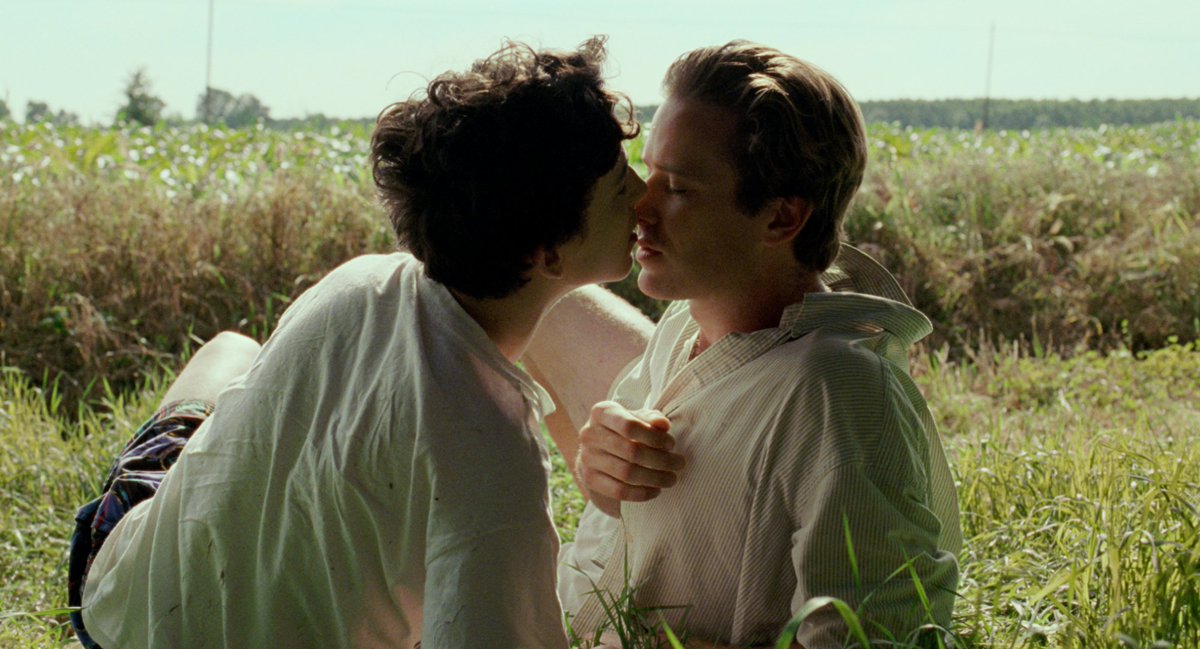 2017 was a year of unique successes, and 'Call me by your name' was certainly one of them. Unlike most gay films, it didn't focus on the forbidden aspect of homosexuality. It was not even about guys fighting their masculinity or the society bogging them down. It simply celebrated love. The highlight of the film is its love scene, aesthetically shot by Director Luca Guadagnino. Your hearts start to pound as Elio and Oliver enter the room. And your faces start beaming as the camera pans out towards the end of the scene. In between, they hug, kiss, explore, trust and love to their heart's content. They're chuffed to bits. With no misgivings and trepidation, they give themselves to each other.
Read More: Best Game of Thrones Sex Scenes