"Romance" is one genre that Bollywood would like to stake its claim on. And yet, when you try to look for a really good Bollywood romantic movie that came out in last few years, you struggle to find one. Yes, there was a time, especially in 1950s, when Bollywood made great romantic films — it made great films in general during that time. But in the 21st century, Bollywood started to look away from romance to explore other genres — which is a good sign. Though, in that quest, romance suffered. Having said that, we have dug out the best romantic movies Bollywood had to offer this century. Here is the list of top Hindi love movies of the 21st century (since 2000).
10. Barfi! (2012)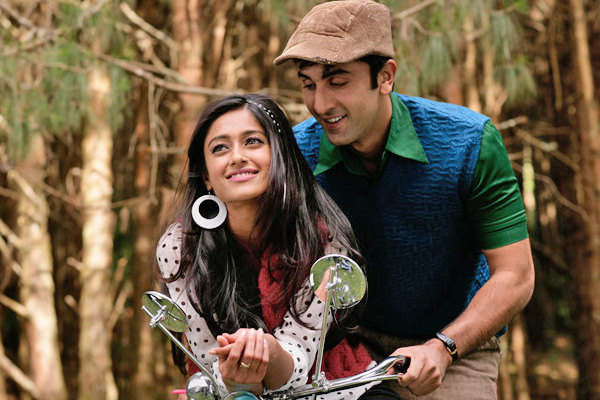 There are only a few films made in Bollywood that invoke simultaneous feelings of pleasure, love, pain & above all an overwhelming desire to seek happiness in the smallest of things. Anurag Basu, in the form of 'Barfi!', gives us a movie which is as much a pearl of wisdom as it's source of joy. 'Barfi!' in a way tells us all basic, universal truth of life that happiness doesn't reside in materialistic desires but can found in the tiniest little moments, and even amongst cluster of adversities. The title 'Barfi!' itself is a metaphor symbolizing sweetness of the lead character — sweetness that percolates through hearts of others giving them unrelenting joy.
9. Masaan (2015)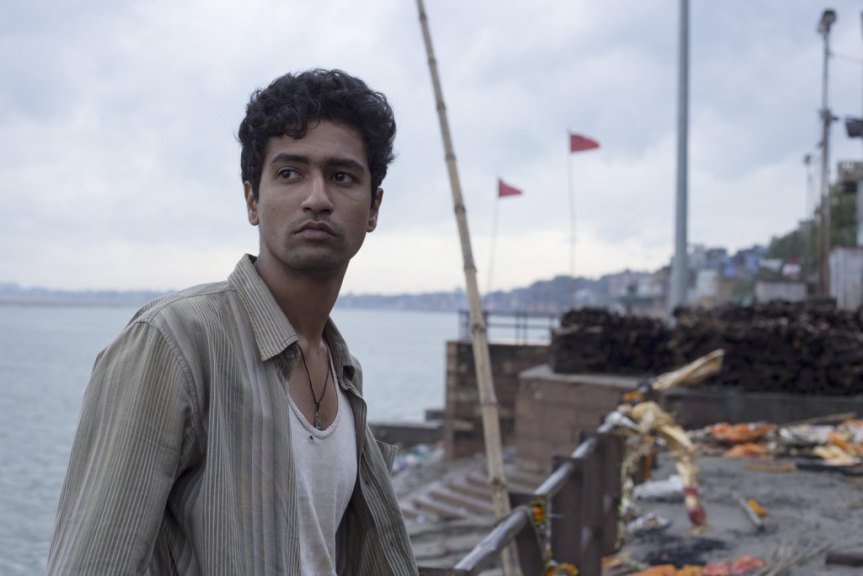 'Masaan', which recently won two prestigious awards at Cannes, is a bold debut from Neeraj Ghaywan — he assisted Anurag Kashyap on 'Gangs of Wasseypur.' Ghaywan takes a narrative that could have turned out trite and infuses it with freshness and originality. The film draws the audience in and compels us to care about its characters as they experience love, loss, grief and hope. What is special about 'Masaan' is its lyrical quality; everything is understated, yet the film is replete with memorable moments. There are gut wrenching moments as well as wonderfully relatable, humorous moments.
8. Wake Up Sid (2009)
The fact that 'Wake up Sid' got made in Bollywood is in itself path-breaking. By going against the conventional norms of what a Bollywood romance should look like, Ayan Mukherjee took a big risk. But that risk pays off in a big way because coming-of-age dramas don't come in better form or shape than this. There's so much to love about this simple yet beautiful film that it is hard to believe that Mukherjee now only wants to make big-budgeted commercial potboilers. 'Wake up Sid' is his best film till date and I won't be surprised if it will remain so even at the end of his career.
7. Vicky Donor (2012)
'Vicky Donor' was a sleeper hit and a very welcome surprise. A film which had two newcomers, a veteran actor, a one film old director and a debutant writer – not many would have placed their bets on this one. But, it was yet again proved that novel content and smart execution doesn't necessarily need big stars and humungous budget to strike a chord with the audience. The chemistry between a liberal sperm donor and his sperm-crazed doctor-cum-mentor leaves the audience in splits. Let's just say that it is one of boldest films made in Bollywood and leave it at that.
6. Dil Chahta Hai (2001)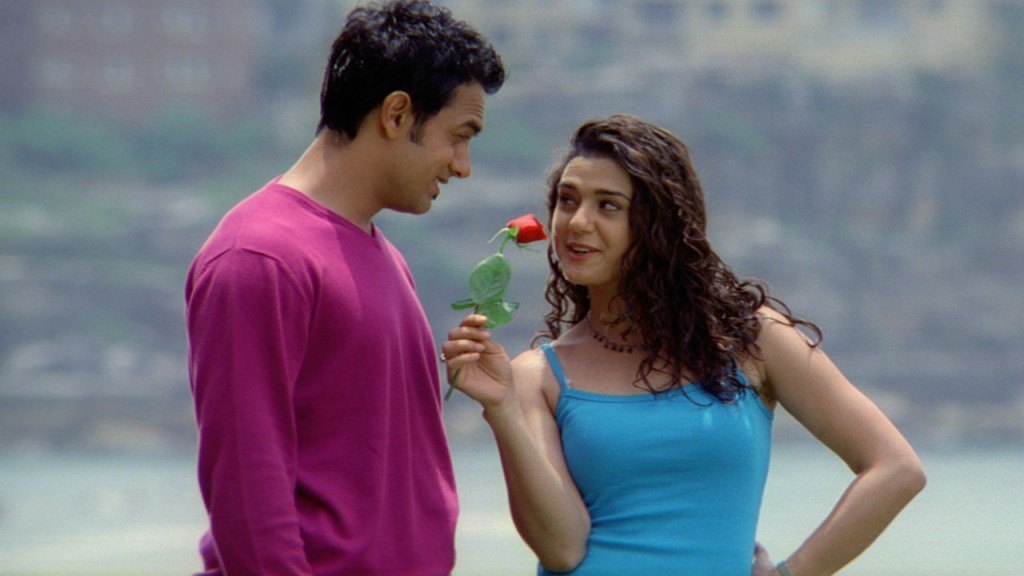 The movie that redefined "cool" for the Indian millennials, 'Dil Chahta Hai' is a landmark cinematic achievement. For a generation of Indian cinegoers who were treated with stories of the heroism of the young working class fighting the injustices of the rich and corrupt, 'Dil Chahta Hai' reflected a tectonic shift in the socio-cultural landscape. The story of three young friends and their journey through life as they wade through love, heartbreak and relationships, 'Dil Chahta Hai' remains ground-breaking in the way it celebrates riches, the high-life and luxury so unapologetically. Fresh, relaxed, modern and nonjudgmental, 'Dil Chahta Hai' marks a seminal turn in Bollywood history.
5. The Lunchbox (2013)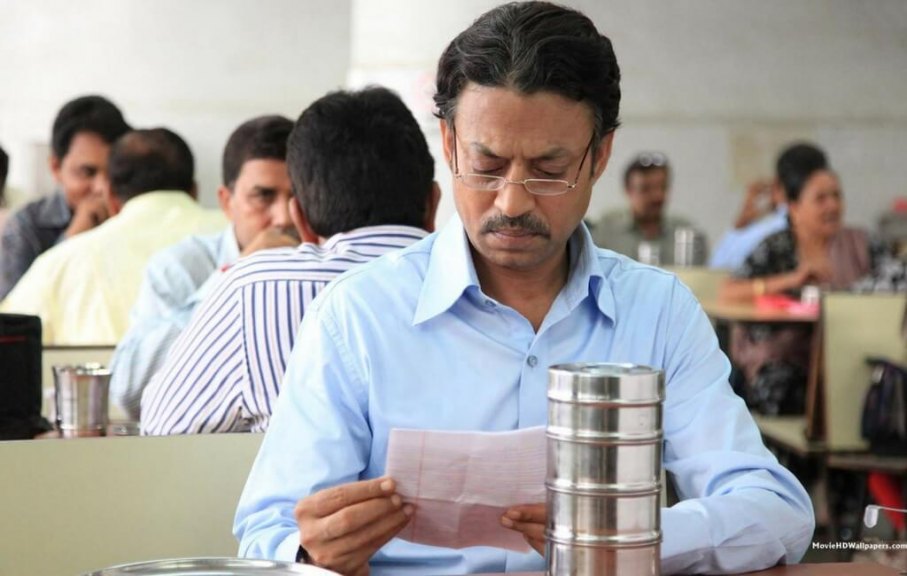 The movie which could have won Indian its first Oscar (if only had the stupid Oscar committee nominated it), the ultimate genius of 'Lunchbox' lies its simplicity. The story of a cranky middle-aged man's unconventional romance with a lonely housewife, it is probably the only great romance that Bollywood has produced in ages. Debutant Ritesh Batra combines a brilliant screenplay and excellent performances by the cast to create one of the most heart-warming movies experiences we've ever had.
4. Dev D (2009)
3. Jab We Met (2007)
'Jab We Met' is easily one of the best written films of this century and has the single best performance by any Bollywood actress this century – not to take anything away from Kangana's Queen performance, which I think is the second best. Most of the issues that Bollywood movies face start with writing. And 'Jab We Met' is a clear example of how important screenplay is to a film. Imitiaz Ali, in my opinion, is the best screenwriter (along with Anurag Kashyap) working in Bolllywood today. His grip on the nuances of daily life and idiosyncrasies of his characters is amazingly assured. This quality of his is so very evident in the way he creates plethora of memorable characters — especially "Geet" — in JWM that stay with you long after you have seen the film.
2. Rockstar (2011)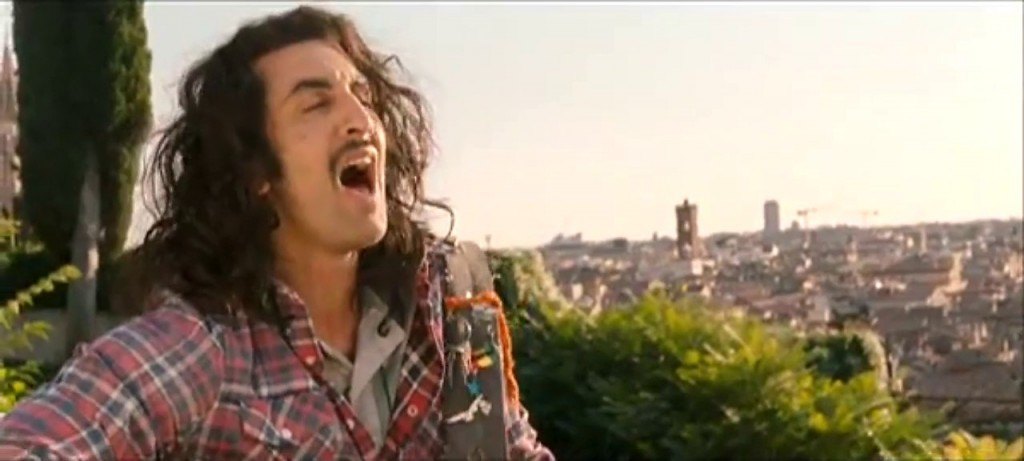 This is arguably the most controversial choice on this list, so let me first point out that 'Rockstar' is a flawed film. Having said that, 'Rcokstar' is also a unique piece of work — from its inspiringly brilliant soundtrack to its unconventional editing — that transcends whatever flaws it has to truly become an unqualified masterpiece. 'Rockstar' is easily Imtiaz Ali's most personal work till date – and therefore also the most universally relatable. The universality of JJ's story is not in his achievements but rather in his failures – it is no secret that many successful men in all fields were/are driven by their quest to attain the unattainable love. Though, 'Rockstar' is not actually about failure or for that matter even about success. It is about the pain of knowingly choosing to leave things incomplete. This theme is evident in the way the film has been edited. (For instance, there is a scene right towards the end of song "Aur Ho" where JJ is running on the Charles Bridge towards Heer. He comes close, they look at each other but we never see both of them embrace.) In fact the film begins with a Rumi quote ""Somewhere beyond right and wrong, there is a garden. I will meet you there" that is resonant with the theme. 'Rockstar' is full of such brilliantly nuanced details that are only accessible to those who are willing to look past its flaws.
1. Raincoat (2004)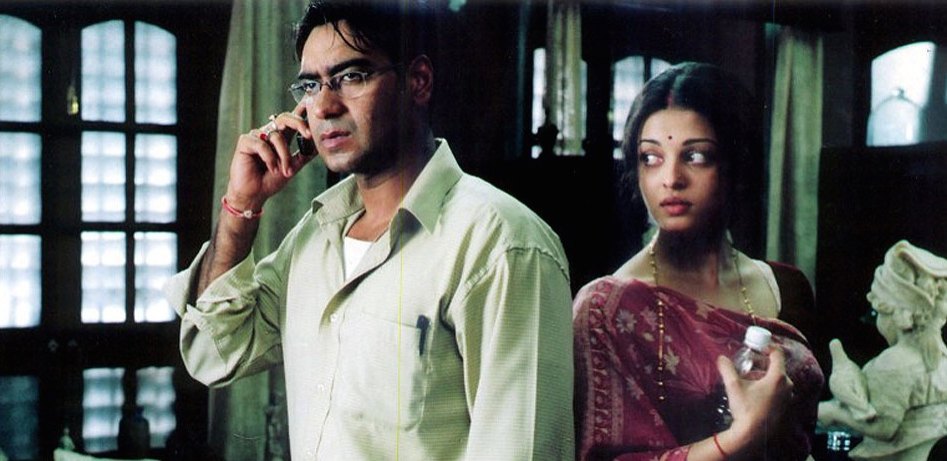 Oddly funny and intimately affective, 'Raincoat' is one of those rare films that lingers on your mind long after the credits have rolled and might even make a reappearance in your sub-conscience months or years later. 'Raincoat' tells more about love — and human nature in general — than most of the romantic films that you might have ever seen. It tells us that forgoing love is difficult. But what is even more difficult is confronting the pain that comes afterwards. 'Raincoat' is quite simply one of the greatest romantic films made in India. Original love stories don't come in better form or shape than this.
Read More: Best Hollywood Directors of All Time