Horror is one such genre that fascinates each and every one of us. Yes, maybe the after-effects are not something we would like to revisit anytime soon. But even though we vow never to indulge again in the temptations of these stream-to-scream shows, we can't resist. And we come back, yet again, and again, and again! This is the captivating power of horror flicks and series, whether they are classic titles, supernatural films, zombie movies, or vampire pictures. Now, if you can't get enough to satisfy your hunger for jump scares in single movies, you can always binge-watch your favourite titles at a stretch. And Netflix, as always, will have you sorted. From horror thrillers to comedies, documentaries, and all-time classics, the streaming giant has it all. So with all that said now, here's the list of really good horror TV shows on Netflix that are available to stream right now. You may also find a few of these TV shows on Hulu or Amazon Prime.
20. The Haunting of Hill House (2018)
Dysfunctional families, a trauma in the form of eerie manifestations, and spooky spirits trapped within the walls of a huge mansion – 'The Haunting of Hill House' seamlessly manages to capture these elements of horror in this supernatural show based on Shirley Jackson's book of the same name. The story follows the Crain family – parents Hugh and Olivia and their children, Steven, Shirley, Theodora, Luke, and Nell who move into Hill House in 1992 to remodel it and then sell it so as to build their own dream home. However, things soon take a turn for the worse when the family experiences increasing paranormal activities in the form of banging walls, unexpected repairs, ceaseless rains, strange noises, and ghostly apparitions. Soon, they face a sudden, tragic loss and are forced to flee the house. So, if you really want a dose of good scares and several sleepless nights, this show is for you. You can watch this series here.
19. Haunted (2018)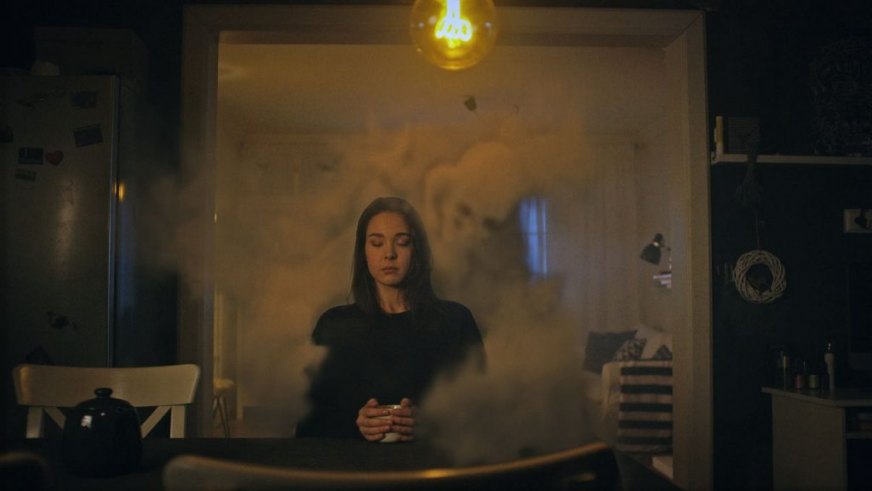 If you have a knack for getting a real-time view into the world of paranormal activities, then go for 'Haunted'. It is a documented anthology, featuring true horror stories narrated by people who had actually faced such incidents. Some of the tales revolve around popular supernatural movies based on true facts, while others tell events without much solid evidence to back up their claims. For example, one incident is about an individual who faces a near-death experience and another is about her serial killer parents. Whatever be the true facts behind these stories, the show still makes for an interesting watch, leading to its inclusion on this list. You can watch this series here.
18. American Horror Story (2011 – Present)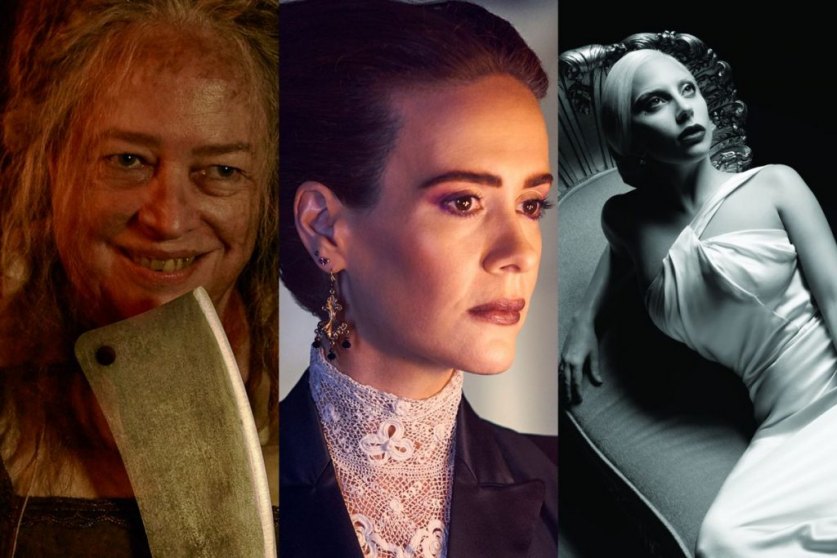 'American Horror Story', an anthology series, comprises seasons, each of the instalments being released as a separate miniseries featuring a different story and having a different cast. The reason we recommend this show is because certain plot elements are inspired by true events. One of the instalments follows a family that moves into a house haunted by its previously dead, former residents. Another season chronicles the happenings in an institute for the criminally insane. Again, there are seasons about witch covens, freak shows, haunted hotels, and fanatic cults. Introducing quite a mix of variety in its stories, 'American Horror Story" was nominated for and has won several coveted awards. You can watch this series here.
17. Green Door (2019)
'Green Door' is a Mandarin-language horror-thriller show that landed with all its six episodes on Netflix on March 16, 2019. The plot of the show mainly revolves around the psychologist Wei Sung-Yen, who has returned from the US to start his own establishment in Taiwan. One of the major aspects of his job is to treat individuals who claim to be troubled by supernatural elements. And as Sung-Yen delves further into the lives of his patients, we witness darker secrets being revealed about his murky past. Somehow, all these incidents are connected and this weird linkage renders 'Green Door' to be an engaging watch. You can watch this series here.
16. Ghoul (2018)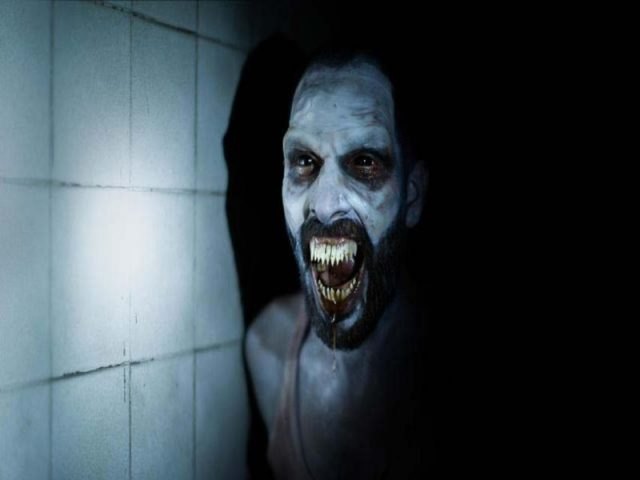 'Ghoul' is a 6-part Indian miniseries that is based on the monster, namely ghoul (an undead demon that can change shapes and survives on human flesh), prominently found in Arabian folklore. Set in a dystopic India under fascist rule, 'Ghoul' follows the interrogation of the notorious terrorist Ali Saeed, conducted in a secret government facility. The protagonist is Nida Rahim, a dedicated, newly recruited military officer. However, as soon as Saeed enters the centre, his presence triggers a series of ghastly, paranormal events, revealing that he is possessed by an unearthly entity. As the story progresses, dirty secrets about the past of the participating officers are revealed and Rahim discovers some long-buried secrets about her deceased father. What ensues is a fight for survival; to try and escape from a demon that is dreadful, sly, and thirsty for blood. You can watch this series here.
15. Penny Dreadful (2014 – 2016)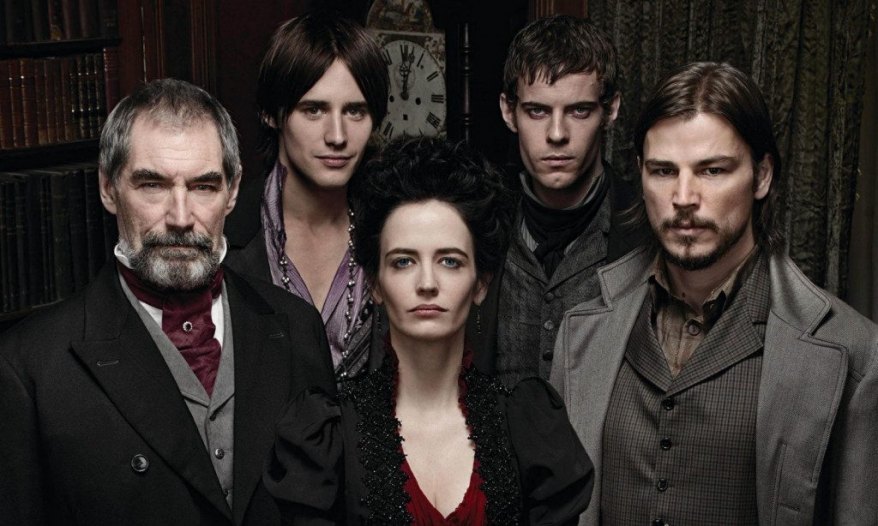 'Penny Dreadful', the British-American horror drama TV series, ran from April 28, 2014, to June 19, 2016, spanning 3 seasons. Set in the Victorian era London, this show brings together some of the most iconic, terrifying characters, such as Dr Frankenstein and his monster, Dorian Gray, and Dracula who prowl the quiet, dark corners of the city. Packed with mystery and suspense, this complex, psychological horror story also focuses on one's personal demons, which are sometimes more fearsome than actual monsters. You can watch this series here.
14. Hemlock Grove (2013-2015)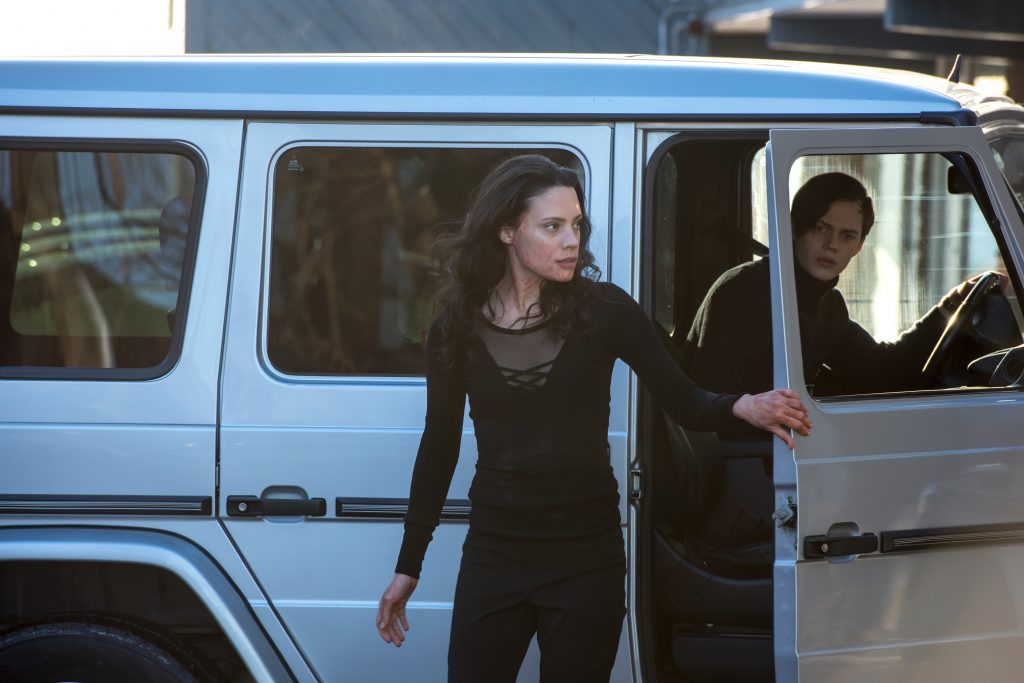 A Netflix original series, 'Hemlock Grove' is centred around the eponymous town which has a vast financial gap between its rich and poor inhabitants. It is widely believed that scientists used to carry out secret experiments in the Godfrey Institute for Biomedical Technologies where many of the townsfolk work. When the corpses of two teenaged girls are found in a brutalized condition, tension among the townsfolk keeps growing. Most of them think that a 17-year-old immigrant boy is responsible for the crimes. But nobody can determine whether he is actually a living being or a werewolf. The best aspect of this series is the atmosphere of horror which pervades the action. Everybody seems to have a secret and holds it close to his/her heart. This results in constant tension in every scene.
13. Supernatural (2005)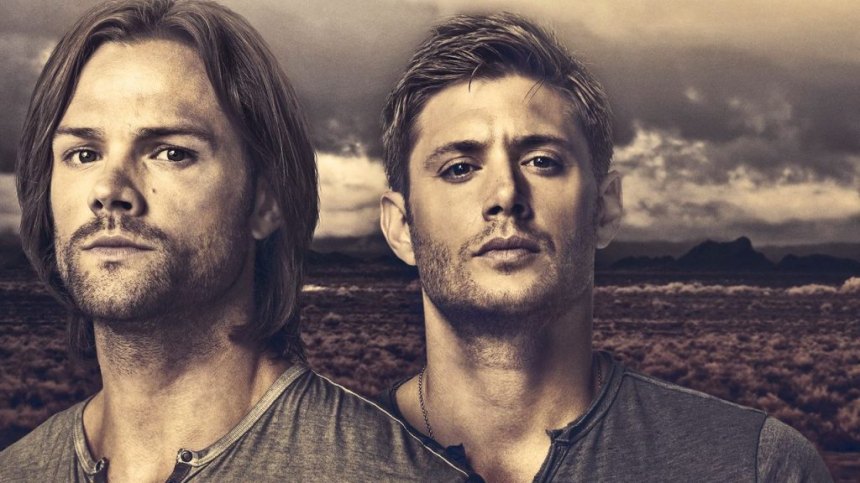 Cool, good-looking ghostbusters and a lot of supernatural entities – 'Supernatural' have both the elements that make it a gripping watch. This American dark fantasy television series revolves around brothers Sam and Dean as they hunt demons, ghosts, and monsters. The duo travels across America in a black 1967 Chevy Impala while investigating and tackling paranormal occurrences that cannot be explained with scientific reasoning. The supernatural entities range from characters mentioned in popular American urban legends to classic folklore creatures like vampires, werewolves and ghosts. You can watch this series here.
12. The Order (2019)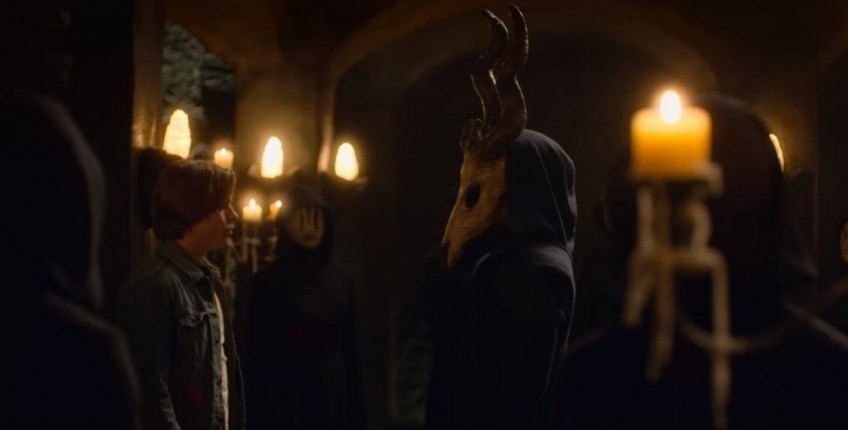 'The Order', a horror-drama TV series about a certain mysterious cult, premiered on Netflix on March 7, 2019. The plot is centred around a new college student, Jack Morton as he finds out about The Hermetic Order of the Blue Rose — a secret society which preaches and trains recruits in the art of dark magic — and joins it. However, in a shocking reveal that involves a twisted family plot, it is revealed that Jack's grandfather had planned this whole thing so that his grandson can avenge his mother's death by punishing his father. In his quest, Jack also meets his love interest, another order member, Alyssa Drake. As the story further unravels, we see Jack being slowly drawn into the depths of the cult that involves a brotherhood of werewolves who are hunting the society members. You can watch this series here.
11. Twin Peaks (1990)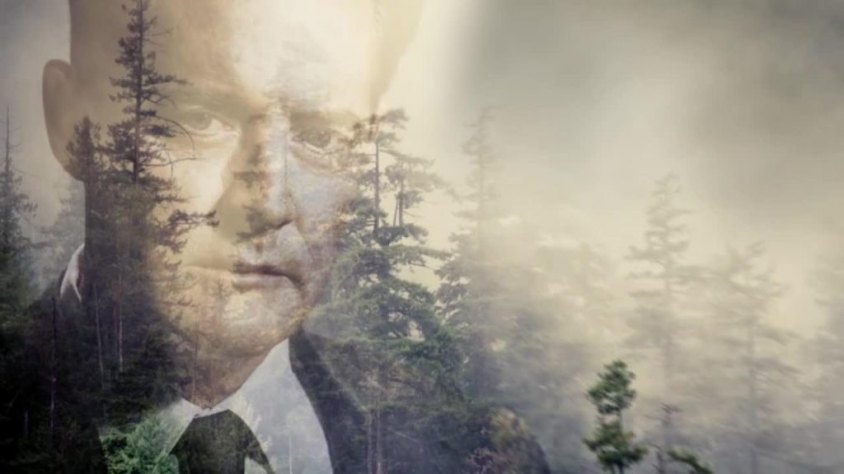 Twin Peaks is a horror thriller drama that garnered quite a cult following for itself after its release. It is often rated as one of the greatest shows of all times, owing to several factors such as its eerie narration of events, dark and supernatural elements, offbeat humour, and eccentric characterizations. The central plot of the show follows FBI Special Agent Dale Cooper as he leads an investigation to solve the murder case of homecoming queen Laura Palmer. Set in the fictional town of Twin Peaks, Washington, this show grabs your attention with its surreal depiction of events, accompanied with distinctive cinematography and a compelling background score. You can watch this series here.
10. Santa Clarita Diet (2017 – Present)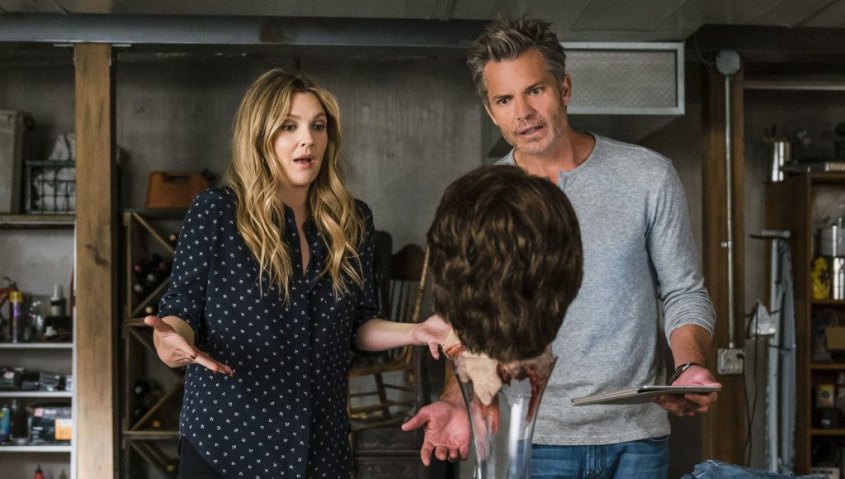 Santa Clarita Diet is a horror-comedy show that first aired on Netflix on February 3, 2017. It revolves around the seemingly regular couple Joel and Sheila Hammond, who work as real estate agents in Santa Clarita, California. However, when Sheila undergoes a physical transformation that turns her into a zombie, she starts craving for human flesh. Joel, along with his friends, tries to help her out of this challenging situation, while facing several obstacles, fighting societal norms, and trying to uncover this mythological mystery. Coupled with innumerable gory sights and frequent laughs, the premise of this show makes for an excellent watch. It also offers a different, fresh, and unusual comic take on the conventional category of horror and zombies. You can watch this series here.
9. Bates Motel (2013 – 2017)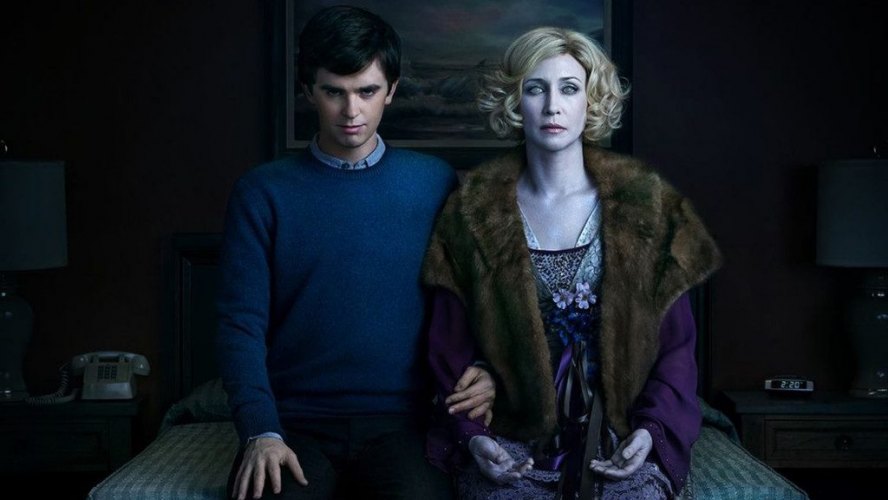 'Bates Motel' is an American psychological horror series that is inspired by Alfred Hitchcock's legendary 1960 film 'Psycho'. In 'Psycho', we witness the serial killer and psychopathic Norman Bates, disguised as his mother, who murders Marion Crane when she comes for a night stay at the Bates Motel. Now, this series was developed as a prequel to the events depicted in Psycho. It shows us the past lives of Norma and Norman Bates, in the fictional town of White Pine Bay in Oregon.
After Norman's abusive father dies in a mysterious accident, the mother-son duo comes to Oregon from Arizona to run their own motel and start afresh. However, all this while, Norma had been hiding one serious aspect about her son: he suffers from occasional blackouts and never remembers what happens during these time gaps. Later, it is revealed that during these brief lapses, the usually quiet and polite Norman actually takes over the form of a more violent version of his mother. And as time progresses, his situation worsens and his illness becomes more dangerous. Further, if you wish to get a detailed glimpse of uncomfortable family relations, mind manipulations, fear tactics, and strong character depictions, then this show is for you. You can watch it here.
8. Goosebumps (1995 – 1998)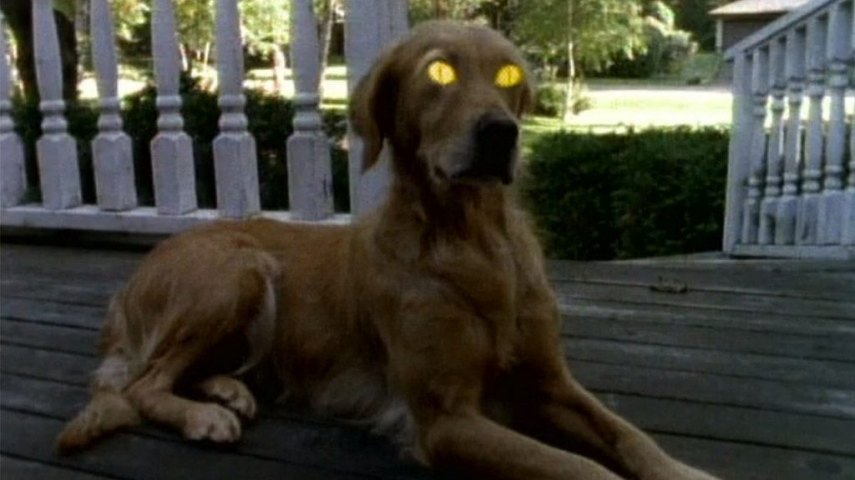 Goosebumps — the Canadian-American horror show — is an adaptation of R. L. Stine's novel franchise with the same name. The anthology series revolves around youngsters who find themselves in the middle of strange, unexplained, and paranormal situations. The opening shot itself is quite intriguing. It begins with a mysterious man, clad in black, carrying a briefcase up a hill. This man is revealed to be none other than Stine. Suddenly, his case flips open and all the pages inside are scattered and blown away by the wind. One of the sheets turns into a 'G', lands in several places, and demonically affects numerous people (including even a dog) on the way. It then enters a house, where we see a quick sequence of various clips from the series' episodes, with an announcer growling, "Viewer, beware, you're in for a scare!" And after that, the show begins telling its stories. You can watch this series here.
7. The Mist (2017)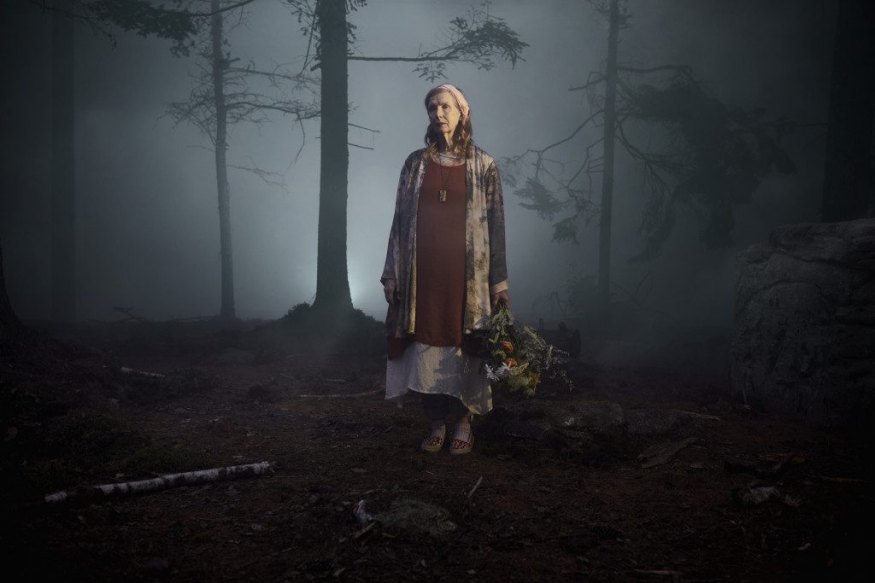 When we are speaking about horror, how can we miss out on creations from Stephen King? Well, based on King's novella 'The Mist' this science-fiction horror series aired on Spike from June 22 to August 24, 2017. 'The Mist' centres around an unexplained mist that starts engulfing the town of Bridgeville in Maine. It is so thick that it is almost opaque and residents have difficulty in seeing. As the mist gradually progresses, inhabitants realize that it holds some strange anomalies and mysterious phenomena, which kill anyone that enters its boundaries. Several people end up getting trapped in a shopping mall, a church, and a hospital. Gradually, the mist starts showing people certain apparitions that are scary reflections of their past, fears, secrets, or guilt. It then uses these findings to kill people based on their reactions. You can watch this series here.
6. Scream (2015)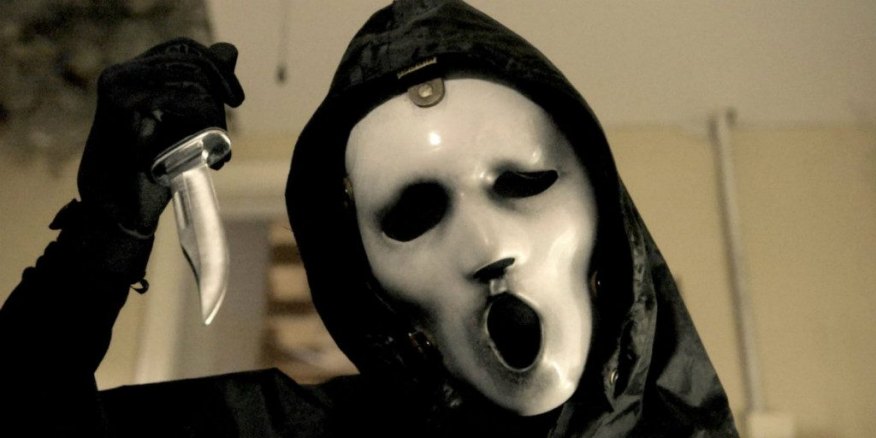 The famous slasher film franchise is now available in the form of a series co-created by Jill Blotevogel, Dan Dworkin, and Jay Beattie for MTV. Set in the fictional town of Lakewood, the plot of 'Scream' is centred around a string of murders, spurred by a cyber-bullying incident. A group of teenagers becomes the main targets of the killer. Further, investigations lead to the unravelling of Lakewood's dark past and bring up memories of a similar murder that had happened 20 years ago in the town. Emma Duval, the protagonist, is somehow linked to all these murders and becomes a subject of keen interest for the murderer. Now, knowing that everyone's life is in danger, Emma sets out to discover the truth for herself. But when everyone is a suspect and everyone is a victim, this task does not seem to be easy. You can watch this series here.
5. Don't Watch This (2018)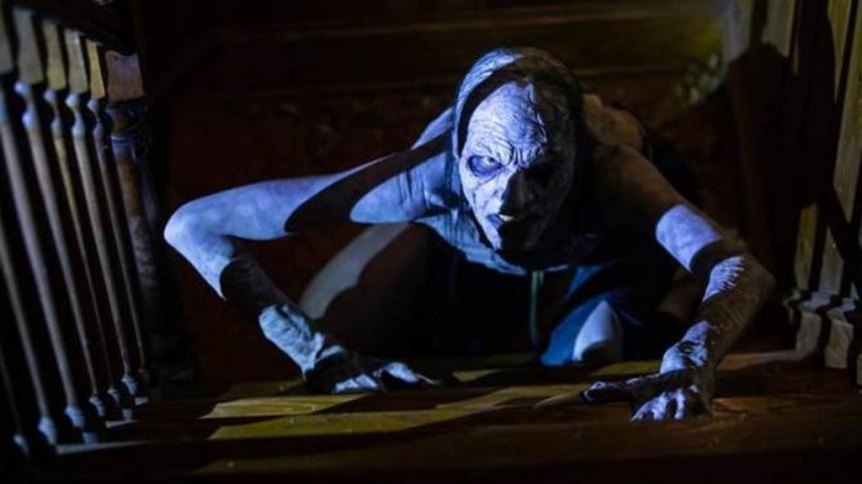 'Don't Watch This' is an anthology of short stories that dropped on Netflix as a miniseries in 2018. Incorporating different types of tales, ranging from virtual reality death games to an 'American Psycho' tribute, each episode of 'Don't Watch This' is only around 10 minutes in duration. In fact, you can binge-watch the entire show within half an hour. Most of the plot lines are weird and the endings bizarre and complicated, making it an interesting watch. You can watch this series here.
Read More: Best Prison Shows on Netflix
4. The Lizzie Borden Chronicles (2015)
'The Lizzie Borden Chronicles' is an American television limited series that is based on the infamous case of Lizzie Borden. It follows the 1892 murders of Lizzie's father and stepmother, with many of the storylines inspired by fiction and speculations. When Lizzie is acquitted for the murders in 1893, she and her sister Emma prepare to start afresh. However, things take a turn when a certain detective arrives to investigate the case personally. You can watch this series here.
Read More: Best Christmas Shows on Netflix
3. Chilling Adventures of Sabrina (2018 – Present)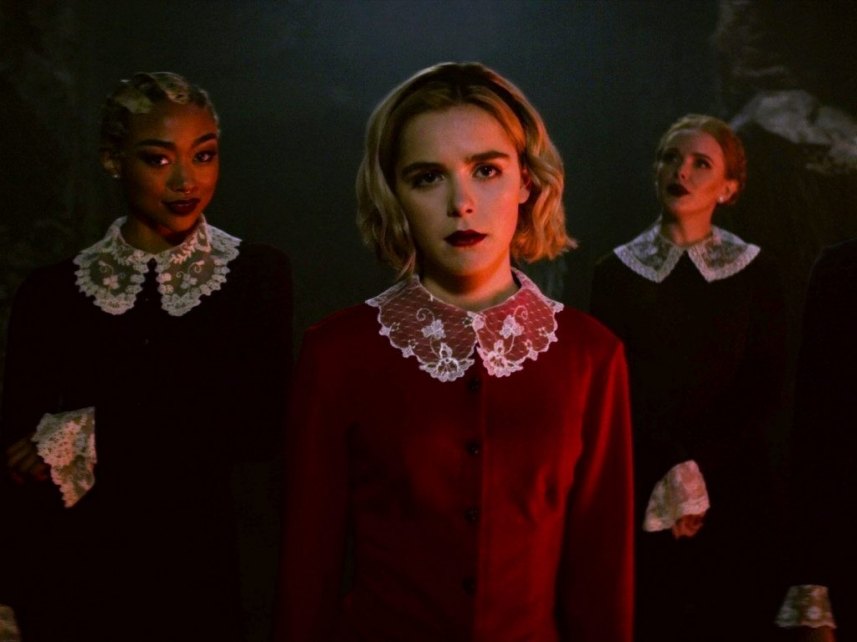 'Chilling Adventures of Sabrina' is an American supernatural drama that is adapted from the Archie comic book series of the same name. The show is mainly centred around Sabrina, who is a half-witch and struggles with her part-human nature. As she turns 16, she must choose between living with her mortal friends and pledging herself to the service of Satan. Amidst her struggles, she also fights off evil forces that threaten her, her family and the world of humans. You can watch this series here.
Read More: Best TV Shows About Zombies
2. Extraterrestrial (2005)
'Extraterrestrial', a British two-part docu-series, is about the possibility of aliens living on extrasolar planets. The show explores this concept by giving examples from two different fictional worlds. Scientists make two hypothetical specimens of realistic worlds, within which alien survival and evolution might be a possibility. One is a tidally locked planet revolving around a red dwarf star, Aurelia, and the other is a large moon, Blue Moon, orbiting a gas giant in a binary star system. The team uses methods such as accretion theory, climatology, and xenobiology to define what kinds of locations these aliens would ideally choose to live in and how they would evolve there. Depicting fictional yet scientifically possible ecosystems, Extraterrestrials deserves a definite mention on this list. You can watch this series here.
Read More: Best Werewolf Shows on Netflix
1. Stranger Things (2016 – Present)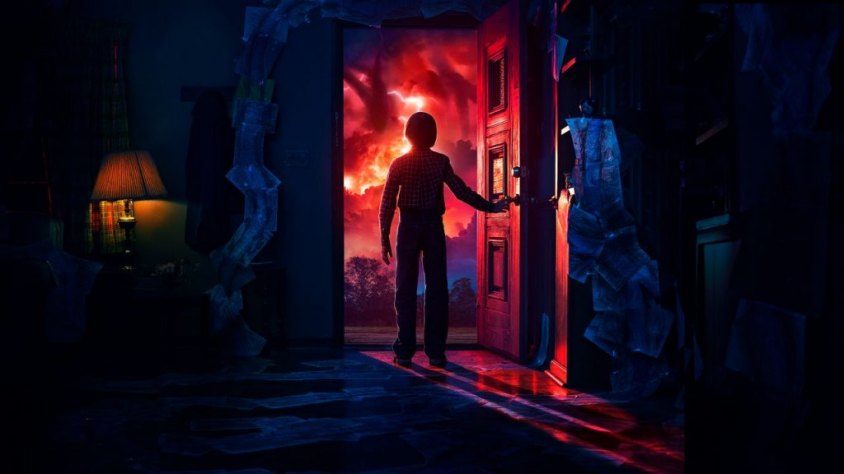 Last but not the least, is obviously, 'Stranger Things', the sci-fi horror drama which explores the ideas of time travel and supernatural beings. This Duffer Brother creation is also popular for its wonderful collection of pop tracks from the 1980s. Set during the 1980s, in the fictional town of Hawkins, Indiana, the show begins with the disappearance of a young boy amidst a chain of paranormal occurrences in the town. His disappearance is immediately followed by the mysterious appearance of a girl with psychokinetic abilities who offers her help to the friends of the missing kid, who are also conducting their own search.
This investigative drama, coupled with supernatural elements, is inspired by the works of Steven Spielberg, John Carpenter, and Stephen King, famous films, anime, and video games. It received wide critical acclaim for its character development, performances, narration, pace, atmosphere, soundtrack, and direction. A recipient of several awards and nominations, 'Stranger Things' should definitely be included in your watch-list, whether you are a horror addict or not. You can watch this series here.
Read More: Best Vampire Shows on Netflix