Even with the ongoing situation of the world, 2020 has been a pretty good year for cinema. Sure, like every year, some highly anticipated big-budget films failed to impress while others received uncertain delays. However, in all of its failures and disappointments, other small budget films surprisingly surpassed everyone's expectations and left their mark in the world of cinema.
As the reach of movies goes beyond the boundaries of culture and language, we get access to diverse content that gives us a glimpse of the lives of some never-seen-before characters and their stories. Within the same context, films also come with a myriad of sex scenes ranging from the ones that portray intimate LGBTQ+ relationships to others that push boundaries and stun viewers. As a viewer, regardless of whether you like the representation of sex in movies or not, you can't deny that it plays a crucial role in subverting the taboo around sex in general. Moreover, in several films, sex scenes also play a significant role in adding more heft to the overarching premise. So before we enter the second half of 2020, let's sit back and take a look at all the memorable movie sex scenes of the year that thrilled, shocked, and even amused viewers. You can stream almost all the movies mentioned below on Hulu, Netflix, or Amazon Prime.
10. Palm Springs (2020)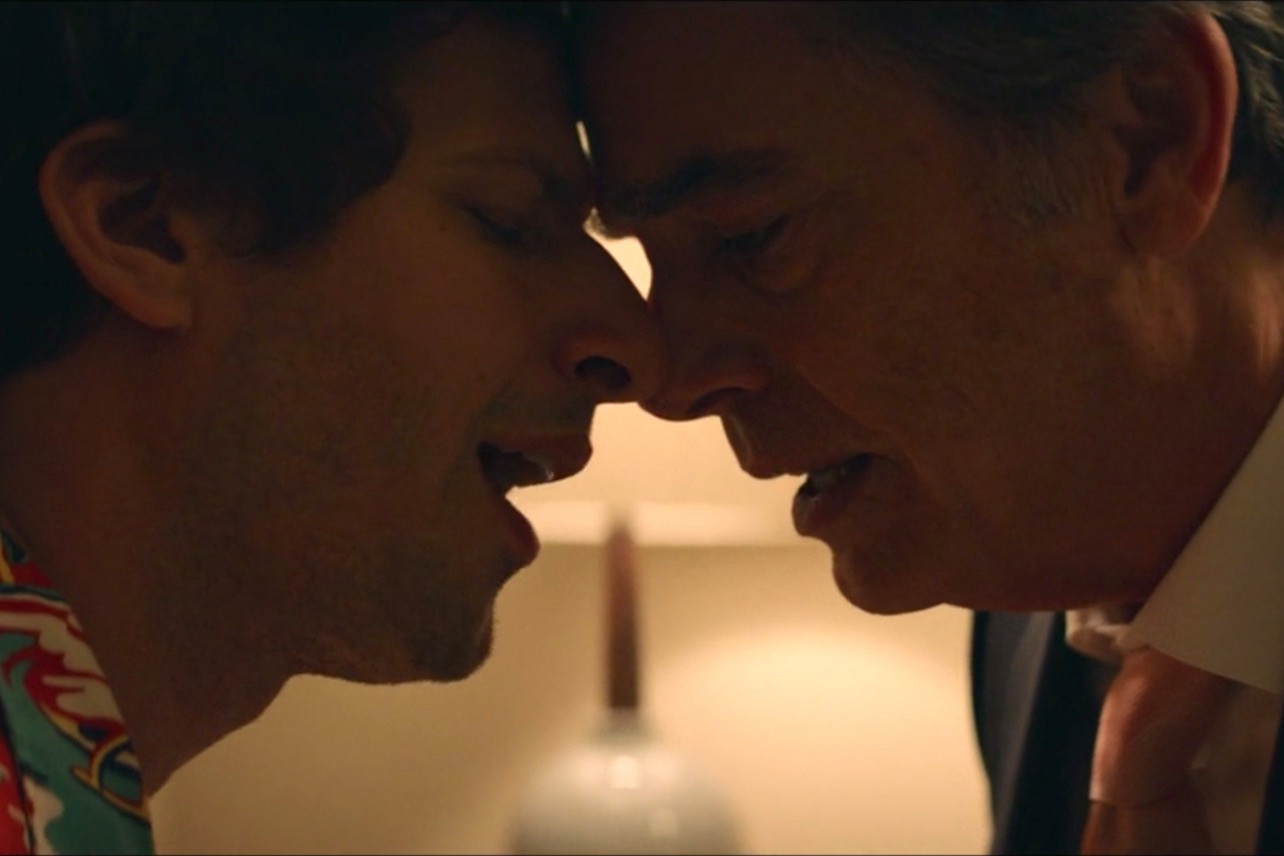 The loopy "Do-Over" time travel trope has been exhaustively used in sci-fi films over the years. Even so, the 'Groundhog Day' trope never ceases to amaze us. 'Palm Springs' uses the same to bring a hilarious tale of a laid-back man named Nyles, who meets Sarah at a wedding. After hitting it off right away, the two find themselves reliving the same day. To solve the mystery of this time loop, Sarah asks Nyles if he had sex with anyone who could've potentially altered their loop. This is when the movie reveals a series of hilarious flashbacks wherein one of them, Nyles shares a steamy little moment with Peter Gallagher's character.
10. How to Build a Girl (2020)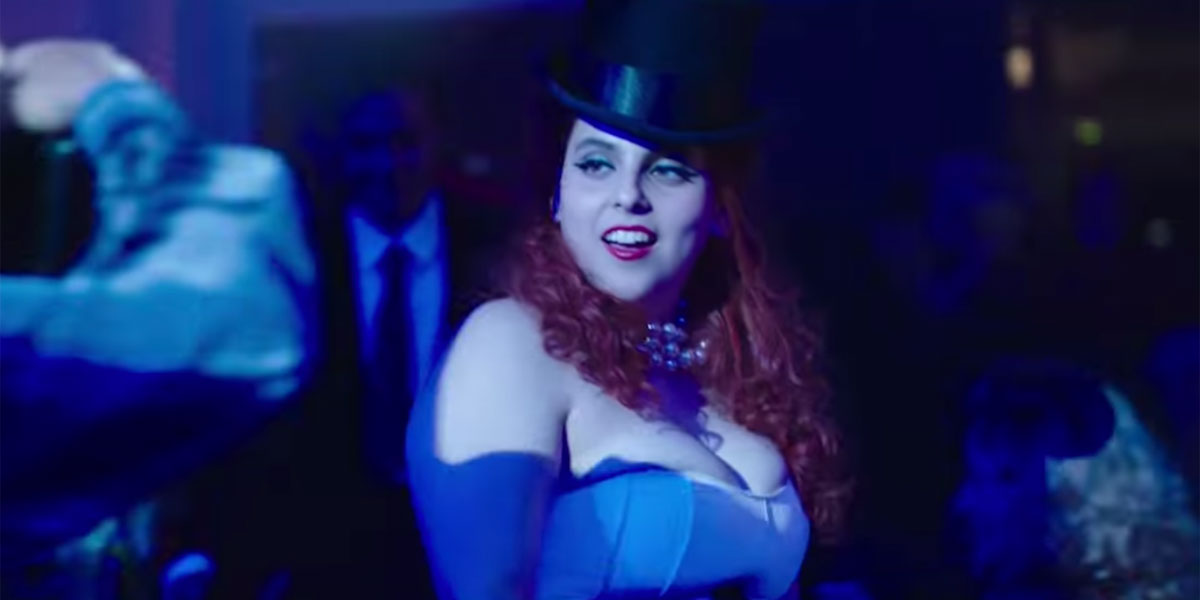 Directed by Coky Giedroyc, 'How to Build a Girl' is an underrated coming-of-age gem. It tells the story of an aspiring music journalist, Johanna Morrigan (Beanie Feldstein), who moves to London, lands a job as a music critic and tries to keep her poverty-stricken family afloat. Her new job at a Music magazine not only helps her pursue her passion but even allows her to embrace a whole new wilder side of herself. While making it big in her industry, the 16-year-old relentlessly gets involved in sexual adventures and even takes pride in whatever she does. In an interview, Beanie Feldstein also talked about her experience with the movie's sex scenes and said that the filmmakers did a great job of bringing the sex scenes to life.
9. Shirley (2020)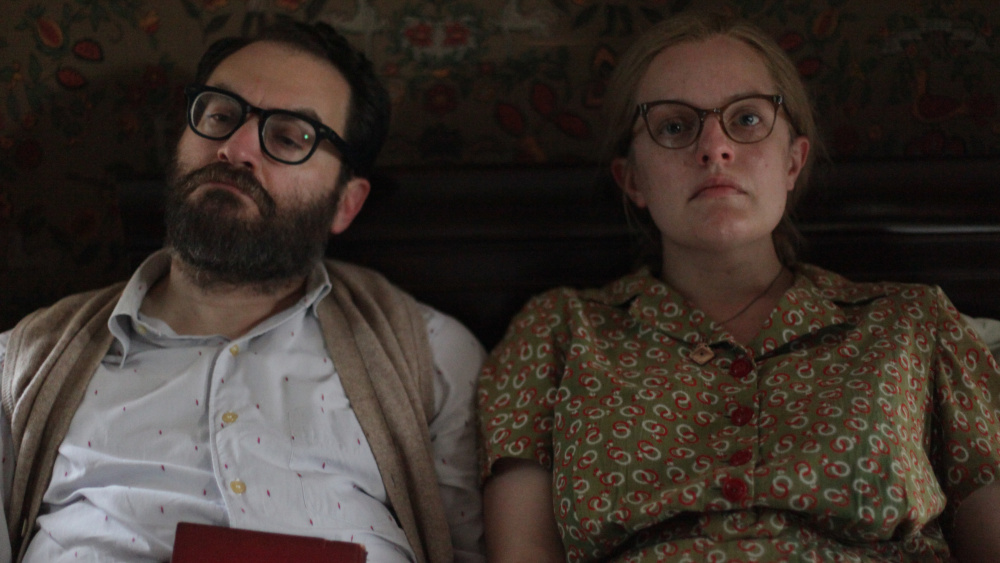 Based on Susan Scarf Merrell's book of the same name, 'Shirley' revolves around the titular horror writer who finds inspiration for her new book from a young couple who move into her home. Right from the jump, the film establishes its sexual themes by depicting a never-seen-before train sex scene. In the opening scene itself, Fred and Rose, a loving couple, catch a train to Bennington College after Fred is invited to give a guest lecture there. While they are at it, Rose finishes reading Shirley Jackson's controversial story 'The Lottery' and instantly gets triggered. Moments later, the couple head to an empty train compartment bathroom and have sex. The film then uses this scene to create a striking contrast between the loving couple and Shirley and Stanley's disputatious relationship.
7. Seberg (2020)
Starring Kristen Stewart, 'Seberg' is another political thriller set in the 1960s. It centers on a French new wave actress, Jean Seberg, and shows how the FBI targetted her because of her relationship with Black Panther activist Hakim Jamal and her involvement in the civil rights movements. Early on in the film, there is a sex scene between Kristen Stewart and Anthony Mackie, who play the roles of Jean and Hakim, respectively. In this scene, the camera focuses on the couple for a few brief moments and then goes off focus while they still make love. The film also further complements this scene with voyeurism by showing how FBI agents, who have tapped Hakim's phone, are listening to everything that's going on.
6. Amulet (2020)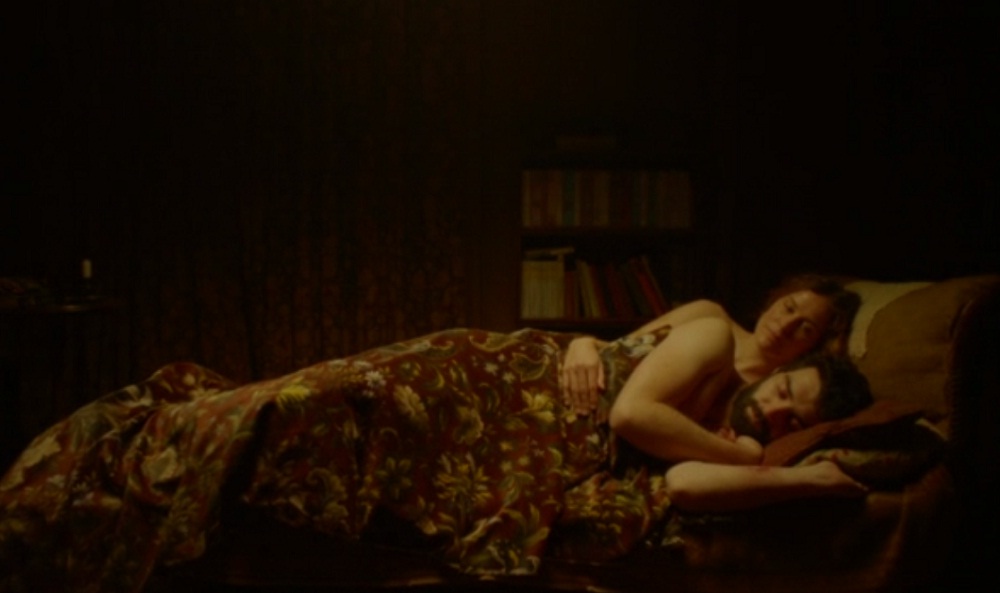 'Amulet' is, by far, one of the most twisted movies of 2020. The horror film follows a former soldier who seeks shelter at an old home of a young woman and her sick mother. But soon, he finds his disturbing past catching up with him while the walls of his new house come crashing down. For the most part, 'Amulet' does not have any graphic nudity, but its body horror sequences make up for that. What makes the film a worthy selection for this list is the symbolism of its two sex scenes. Both of its non-nude scenes become hugely consequential in context with its overarching premise and send chills down your spine when you get the hang of their significance.
5. The Photograph (2020)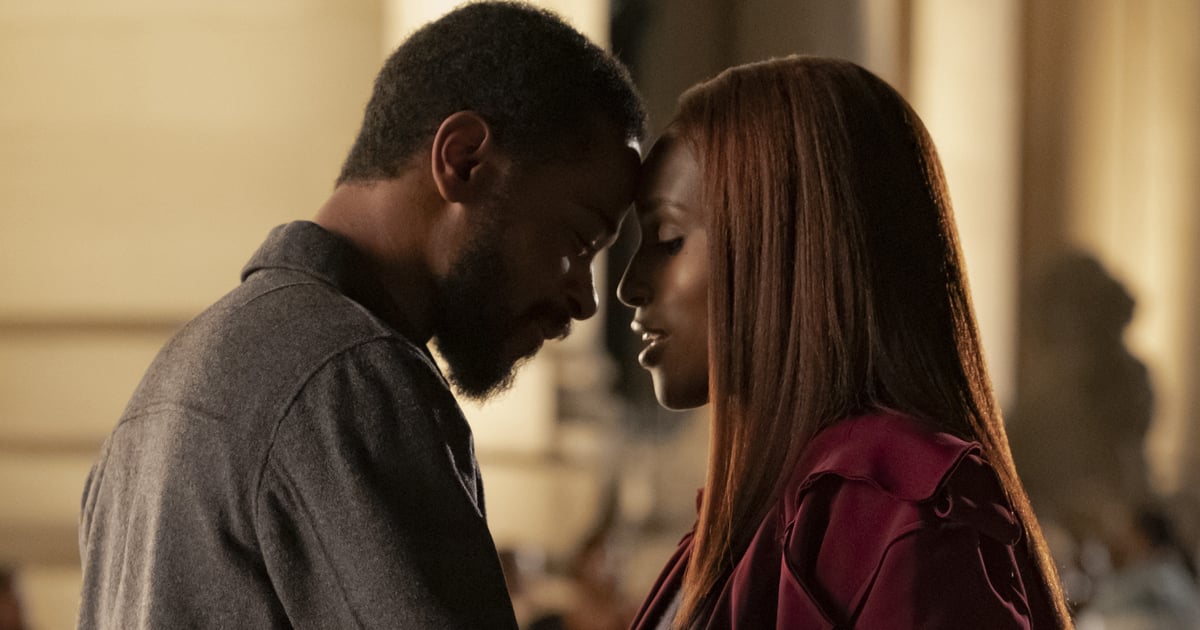 In 'The Photograph,' Issa Rae plays the role of Mae, a grieving daughter who has several questions surrounding her mother's life and death. After finding an old photograph hidden in her mother's safe deposit box, she purposefully delves into her past to seek more answers. That's when she runs into a rising journalist named Michael Block (Lakeith Stanfield), and a romantic relationship ensues between them. The sex scene in 'The Photograph' is tasteful on every level. It shows no nudity, but its crafty close-ups and aesthetics make it quite titillating.
4. Fatal Affair (2020)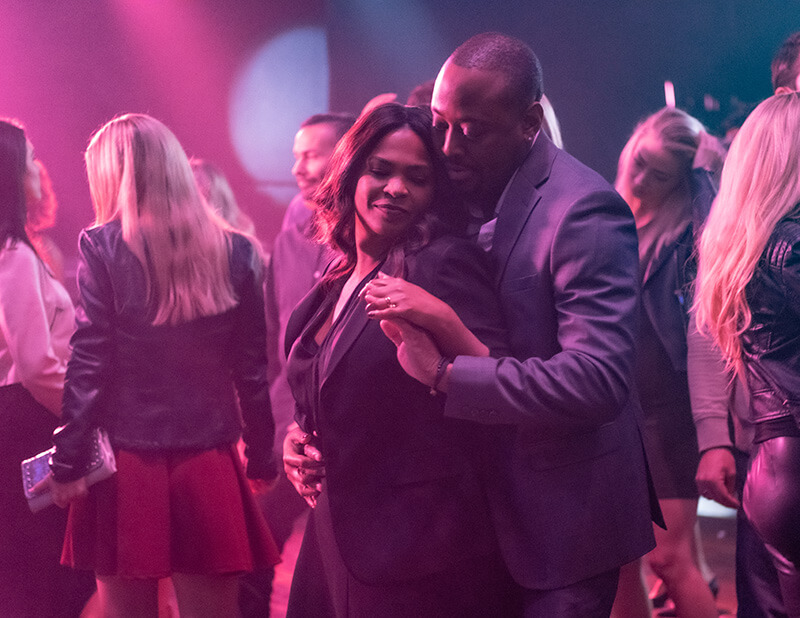 Although not too original with its plot, 'Fatal Affair' packs enough scandalous heat to be a worthy entry on this list. The film centers on Ellie, whose life is almost perfect, especially after she quits her long-term job and starts her firm. But the only aspect of her life that is not fulfilling enough is her marriage—it lacks the passion that it once had. A fateful encounter with David, an old school friend, sets her own the path of infidelity, but she decides to back down from this before it's too late. Little does she realize that David is an obsessive lover who'll do anything to have her back. The best sex scene of the movie is in its early moments where Ellie goes on a sneaky date with David and, for once, lets her marital morals slip after a few drinks. She does recover from this, but the single act of infidelity completely alters her future.
3. Sergio (2020)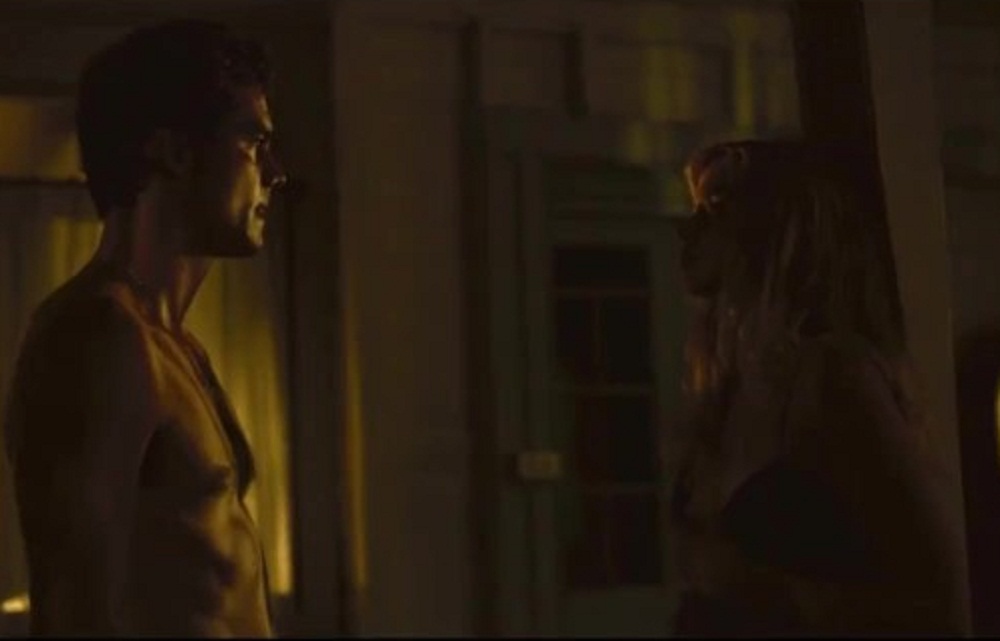 'Sergio' is a biographical drama film about Sérgio Vieira de Mello, who was a United Nations Diplomat. Now when it comes to the film's political drama, it accurately depicts the real-life events of Sergio's life during a bomb blast in Baghdad, Iraq. However, amidst all of its historical references, there's a long sizzling sex scene between Sérgio and Carolina played by Wagner Moura ('Narcos') and Ana de Armas ('Knives Out'), respectively. Although this scene isn't all that graphic, the filmmakers perfectly capture the passion and intimacy between them by complementing it with artistic shots and dim lighting.
2. The Rental (2020)
The thrilling, gory action of 'The Rental' ensues at a cabin in the woods, where two couples decide to spend their weekend. While their partners, Josh and Michelle, are asleep, Charlie and Mina have drunk shower sex only to discover later that someone was filming them. The scandalous shower sex scene in 'The Rental' is brief and only mildly titillating. But it becomes one of the most significant plot points of the movie and shows how we, as humans, would even be willing to die just to keep our secrets safe.
1. 365 Days (2020)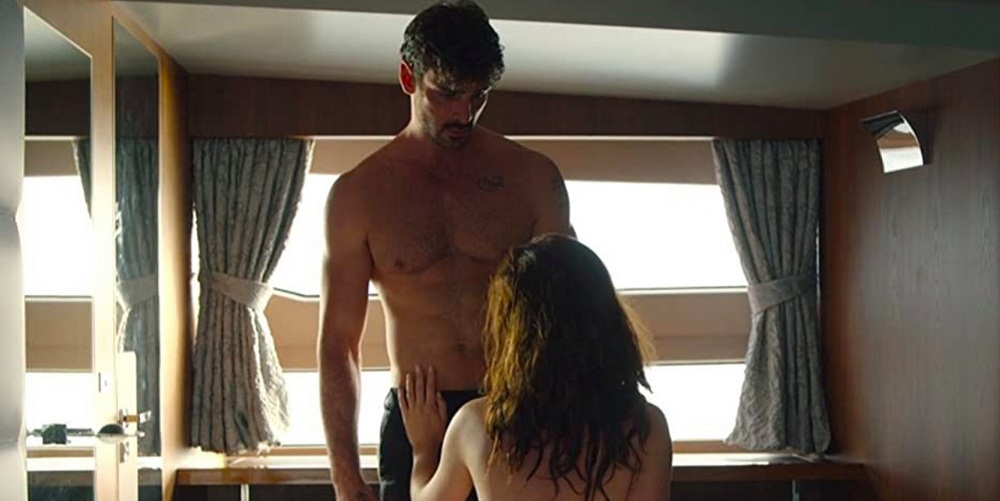 This list would certainly be incomplete without the most controversial movie of the year, '365 Days.' The Polish romantic dramedy was critically thrashed because of its lack of anything except for boundary-pushing sex scenes. Now labeled as the Polish "50 Shades," '365 Days' features a series of shocking sex scenes throughout its runtime. So it would be a little unfair to chose one out of the lot. But just for the record, we'll consider the movie's infamous boat scene as its best since it lasts much longer than any feature film sex scene should and reveals far too much.
Read More: All 365 Days Sex Scenes, Ranked