True stories, biographies or historical movies based on true events have a lot in common, but they are not essentially one and the same. While documentaries (or docudramas, as they have been called lately) are more or less a collation of true facts or events, made as a coherent film, with interviews, real people at real locations, biographies or historical movies are more fictionalized accounts of what "could've transpired" that led to a person's or an event's success or failure. To put it simply, biopics have actors who're trying to re-enact the events that are based on a real-life story, meaning, there is quite a bit of imaginary stuff inculcated in such movies. Be that as it may, both documentaries, as well as the movies based out on true stories, have had a different set of viewers and admirers. I, for example, am more of a "Movies based on a true story" person and like to watch movies with a little bit of dramatization and actors whom I admire.
Movies based out on true stories go back to the early 1900s. However, things got a lot better after the advent of movies such as 'Lawrence of Arabia', 'Gandhi' etc., when suddenly biographical films and historical retelling of stories picked up the pace and gained popularity among the viewers. The recent ones, including 'First Man', 'The Theory of Everything', 'Dallas Buyers Club' have established the fact that if the filmmakers are willing to take a few risks and have a good cast of actors in their kitty, biographical and historical films based on true events can be highly successful – commercially and critically. Netflix not only has a good collection of documentaries but also has one of the best collections of movies based out on a real life story. Frankly, it was an arduous task for us to cherry pick the best ones which are not only extremely popular but have also had a major impact on the perspective we had on those stories. Without any further ado, here's a list of really good movies based out on a true stories that you can stream on Netflix right now. You may also be able to find many of these on Amazon Prime or Hulu. And mind you, we've not included any documentaries as a part of this list. Here goes,
15. The Aviator (2004)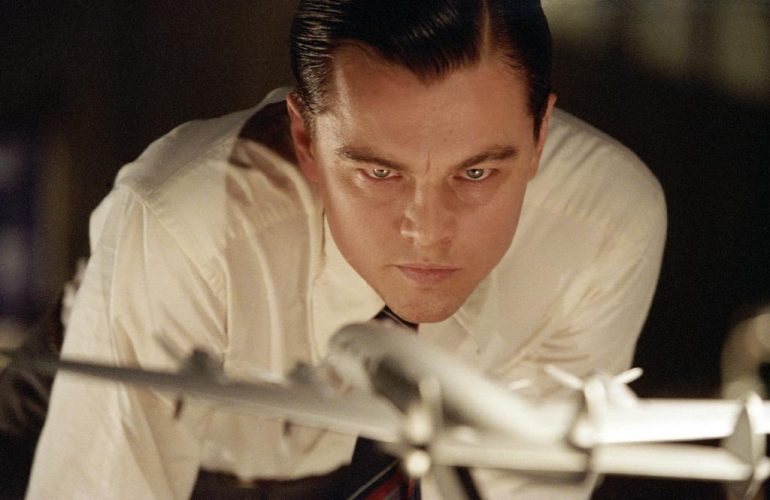 Based on the life of the legendary businessman, film director, investor, pilot and engineer Howard Hughes, 'The Aviator' is often regarded as one of the best movies of Martin Scorsese with Leonardo DiCaprio in a leading role as the titular aviator. The movie opens with an eight-year-old Howard who is being told by his mother to be wary of the cholera outbreak in Houston, Texas. At the age of 22, Howard has a successful business and is directing Hell's Angels, a 1930 film while being involved in a romantic relationship with Katherine Hepburn. By 1935, Hughes has already broken the record of flying around the world in a span of four days in his Hughes H-1 aircraft, one of its kind. After bagging a few army contracts for manufacturing aircraft for the U.S. Airforce during the second world war, Hughes also has to face his worsening OCD amid a severe plane crash. Hughes' life has been a mix of accomplishments followed by severe allegations on him, yet, he the life the legendary billionaire turned madman was lost somewhere before Scorsese reinvented it. 'The Aviator' was praised for an accurate depiction of historical events and a powerful performance from DiCaprio.
Read More: Best Holocaust Movies on Netflix
14. The Siege of Jadotville (2016)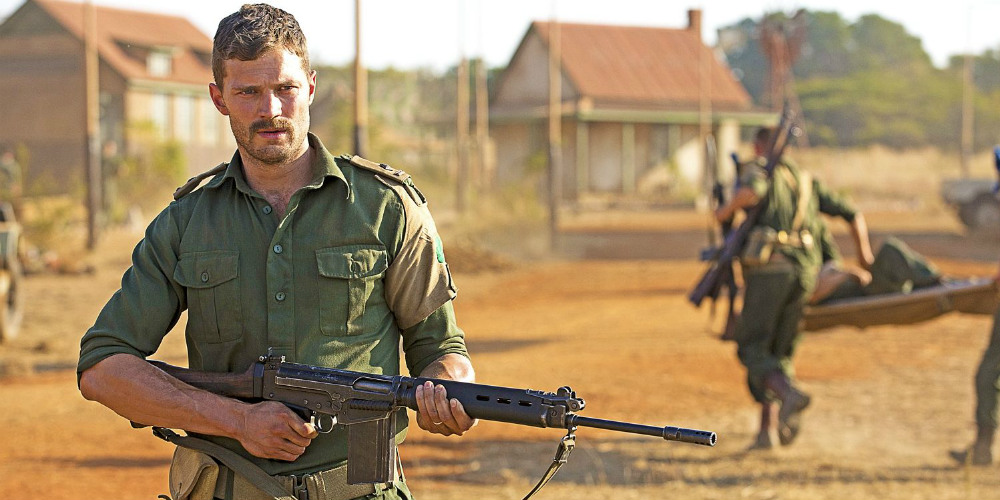 One of my favourite war-based movies, 'The Siege of Jadotville' is the true story of grit and valour exemplified by a small 150 member battalion of Irish soldiers during the 1961 siege of Jadotville, State of Katanga, Congo. After the Congolese Prime Minister is assassinated and the country is pushed to the brink of a civil war, a UN peacekeeping mission is sent to the Katanga province to restore normalcy. The inexperienced Irish UN peacekeeping troops are led by Commander Pat Quinlan, who orders his battalion to dig trenches and protect Jadotville's compound consisting of a church and few other buildings. Rene Faulques is a French mercenary who is hired by the rebel Katangese leader, who leads a formidable 3000-strong force of rebels. The sporadic guerilla warfare that ensues during 'The Siege of Jadotville' is the legendary account of bravery and valour showcased by the Irish forces, killing more than 300 enemies and wounding over 1000, without a single death on the Irish side. The actual siege of Jadotville has recently been recognised by the Government of Ireland, a phenomenon that was under the carpet ever since.
Read More: Best Gay and Lesbian Movies on Netflix
13. Milk (2008)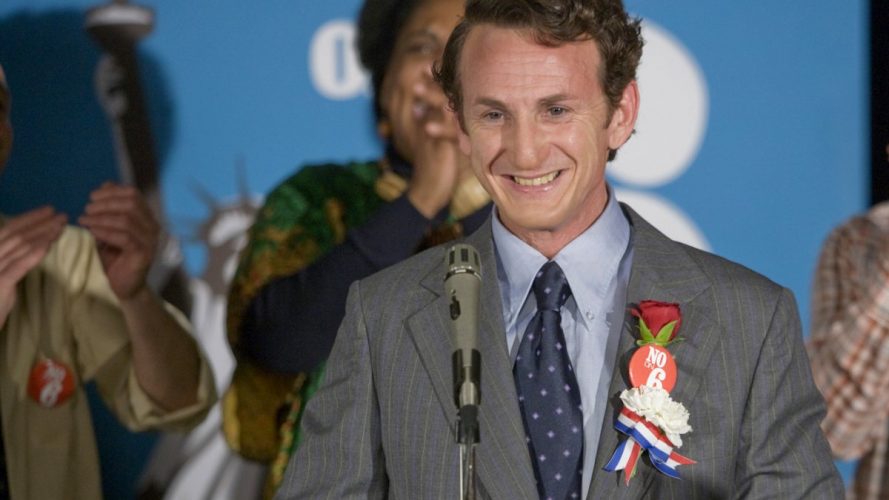 The film opens with Harvey Milk's 40th birthday in 1970, followed by his foray into politics as the first openly gay man elected to the public office, eventually followed by his assassination. 'Milk' was the second Academy Award win for Sean Penn for Best Actor in a Leading Role and is the narrative of the titular Harvey Milk who is a closeted gay New Yorker who meets with Scott Smith (James Franco) and they realise they have feelings for each other. As they move to San Francisco and open up their own camera shop, Milk discovers his true calling as a budding activist for gay rights. He is elected into the 1977's city's Board of Supervisors before meeting Dan White, another member of the board and a conservative politician who despises Milk for his gay-rights advocacy. In 1978, while at the office, Milk is shot dead by White in a double murder that also kills the city mayor George Moscone. 'Milk' received critical universal acclaim and was hailed as zealous and triumphant.
Read More: Sexiest Movies on Netflix
12. United 93 (2006)
A bone-chilling thriller drama, 'United 93' is the true account of the fateful 'United 93′ – the United Airlines' Flight 93 from New Jersey's Newark International Airport to San Francisco which was hijacked on 9/11 leading to a crash in Pennsylvania as opposed to the terrorists' intended crash site that was the United States Capitol Building. The movie begins with a sequence of events related to one another like a chain reaction on the busy morning of September 11, 2001. The first reported crash at the FAA National Operations Center is the American Airlines Flight 11, followed by United Airlines Flight 175. Amid reports that another American Airlines Flight 77 has gone into the missing, United Airlines Flight 93 is shown, with terrified passengers and a bunch of equally frightened terrorists who are desperate to crash the plane into the Capitol building. After a hand to hand fight that ensues between some of the passengers and terrorists who apparently are carrying fake weapons, the plane is crashed into a field in Pennsylvania, thus foiling one out of many attempts of terrorist attacks on the US soil, but not without the loss of precious innocent lives. 'United 93' was critically one of the most successful films of 2006 and was hailed as one of the most moving and potent thrillers of all time.
Read More: Best Original Shows on Netflix
11. Lincoln (2012)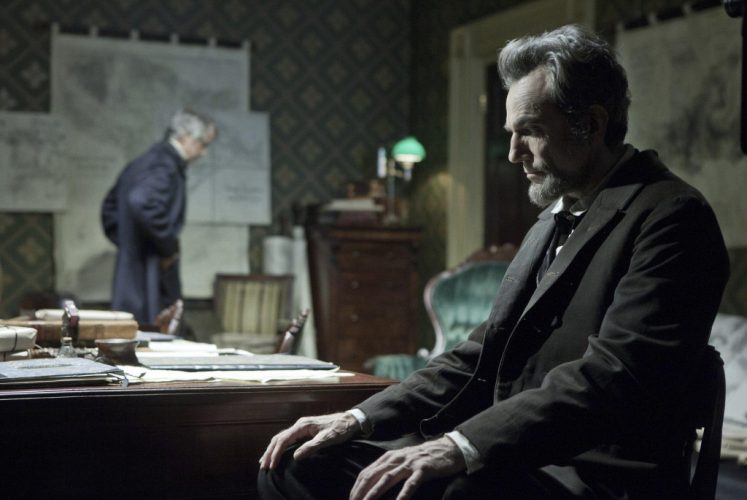 From the kitty of producer-director Steven Spielberg, who had cast the 3-time Academy Award-winning actor Daniel Day-Lewis in the role of Abraham Lincoln, the 16th POTUS. 'Lincoln', as a film, is set during the final days of the American Civil War, which unfortunately were also the last four months of Lincoln's life when his efforts had finally paid off to the passing of the Thirteenth Amendment to the U.S. Constitution passed by the House of Representatives, a crucial amendment which led to the abolition of slavery and servitude of all sorts across the U.S., amid a severe opposition by the Democrats, a law which further led to abolishment of crimes such as sex-trafficking etc. in the United States. The movie concludes with the assassination of the President in April 1965. 'Lincoln' brought the greatest US President on the screen one more time and the class and character portrayed by Day-Lewis as 'Lincoln' is beyond exemplary.
Read More: Best Movies on Netflix India
10. The Theory of Everything (2014)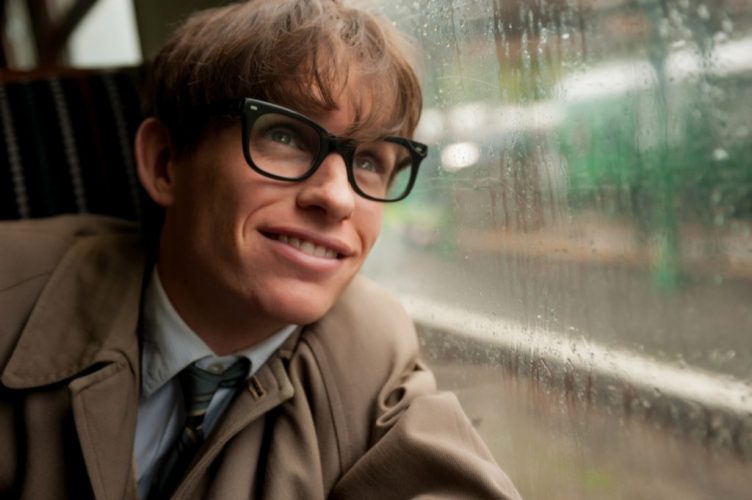 The evergreen life story of the most famous theoretical physicist and author of the world – the revered Professor Stephen Hawking, 'The Theory of Everything' has Eddie Redmayne playing Hawking, a curious student at the University of Cambridge during the 1960s, a role which also landed him the Academy Award for Best Actor in a Leading Role and was highly praised by Hawking himself, who proclaimed of having seen himself in the movie. Stephen Hawking meets Jane Wilde, a literature student at the university and they soon fall in love, while Hawking is still pondering over his field of study. When Stephen Hawking is diagnosed with the motor neurone disease or the ALS at the age of 21 years and is given two years to live before his bodily functions come to a halt, he marries Jane out of his sheer love for her, becomes wheelchair-ridden and gives some astounding theories on cosmology and authors a bestselling book – A Brief History of Time. A heartwarming love story replete with groundbreaking performances and the recipient of an Academy Award and four nominations, 'The Theory of Everything' is a touching must-watch biopic.
Read More: Best Teen Movies on Netflix
9. Changeling (2008)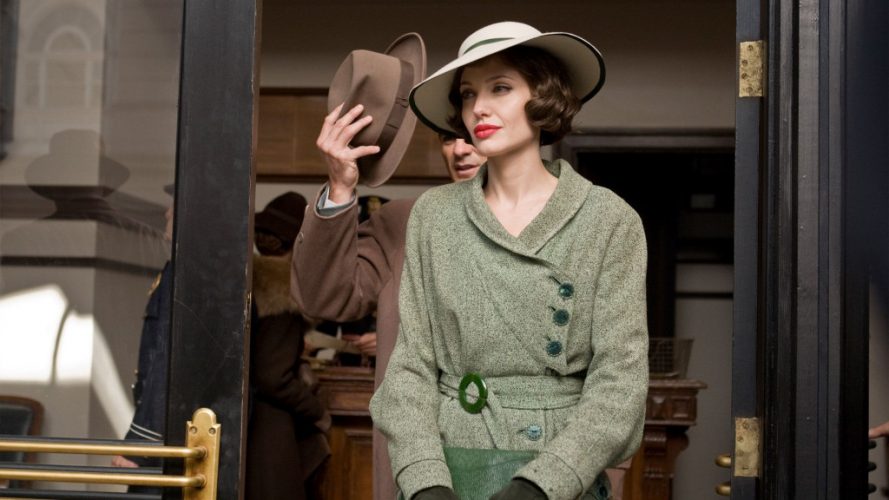 Directed by Clint Eastwood, the premise is based on the true events of the Wineville Chicken Coop Murders in California between 1926 and 1928 when scores of young boys were abducted and murdered leading to mass hysteria. Angelina Jolie is Christine Collins, a single mother who finds her nine-year-old son Walter missing after returning home in 1928. After a few months following the disappearance, Christine is told by the LAPD that her child has been found. Christine refuses to believe the boy they found is her son, even though the boy himself claims he is. Sensing a ploy and unable to believe the narrative set by LAPD, she seeks the help of a minister who resolves to expose the corruption and rampant lies spread by LAPD, before Christine ends up in a mental correction facility. 'Changeling' received critical acclaim and is touted to be one of the most powerful performances of Jolie.
Read More: Best Netflix Original Movies
8. The King's Speech (2010)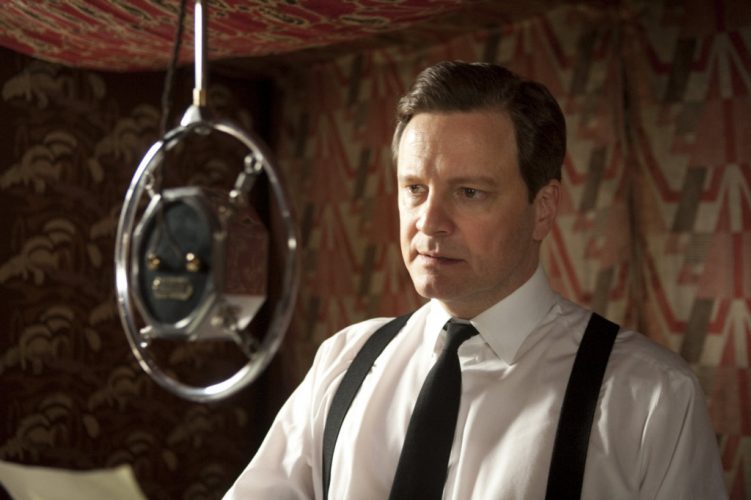 A British historical drama which won four Academy Awards for Best Picture, Actor, Director and Screenplay, along with 12 nominations across different categories, 'The King's Speech' is an actual account of King George VI and his coping with his stammering after assuming the throne in 1936, something that he struggled with until his death in 1952. To help speak fluently, King George VI employs the services of Lionel Logue, an Australian speech therapist, on the advice of his wife Elizabeth. A movie that opens with Prince Albert, the Duke of York, addressing a crowd with a stammer, who would later deliver a speech in 1939 in his first wireless broadcast to declare war on Germany, thus marking the beginning of the second world war. Colin Firth shines brightly in his role as the stammering King and so does Geoffrey Rush as Lionel. The film received universal praise upon its release.
Read More: Best Short Films on Netflix
7. Dallas Buyers Club (2013)
Ron Woodroof, an American man who had been diagnosed with AIDS, had created the Dallas Buyers Club in 1988, one of the many buyers' clubs that flourished across the US after the FDA couldn't approve the use of AZT citing different reasons. Matthew McConaughey is Ron Woodroof, an electrician and rodeo cowboy diagnosed with AIDS in 1985, and has been given a month to live. After losing his job and facing eviction from his own home, he lands up in the hospital where he bribes a hospital worker who gets him AZT, a drug for which the clinical trials are underway. Woodroof soon moves to a Mexican hospital where Dr Vass has been using AZT on his patients with good results. Rayon (Jared Leto) is a transgender woman who is undergoing treatment at the hospital he was in. Partnering with Rayon, Woodroof establishes the Dallas Buyers Club amid litigations and strong opposition from the FDA. Woodroof died in 1992, outlived his predicted span of 30 days by seven years. Both McConaughey and Leto won Academy Awards for Best Actor and Supporting Actor respectively, a rare happenstance that occurred after 'Mystic River (2003)'.
Read More: Best Feel Good Shows on Netflix
6. Lion (2016)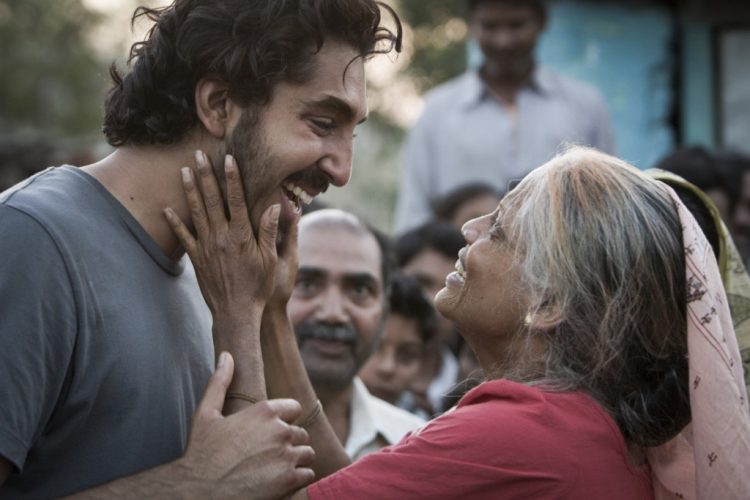 A very few have known that 'Lion' is actually based on an incredible true story, based on an autobiographical non-fiction book by Saroo Brierley titled "A Long Way Home". Apparently, the book narrates his own story – his ordeals and the hardships he faced as a child in India before being adopted by an Australian couple. Later, he would venture into the Indian subcontinent to rediscover his lost roots. 'Lion' has Dev Patel in a leading role-playing the grown-up Saroo, while his younger self has been played by child actor Sunny Pawar. The movie opens in 1986, where a 5-year-old Saroo lives in Khandwa, India with his younger sister, elder brother and mother. One day while resting at a train station, Saroo loses his way, boards a train and unknowingly goes to Calcutta. After spending some time in a foster home, he is adopted by the Brierleys and they move to Australia. Twenty years later, Saroo returns to India to find his biological parents and siblings. Turns out, his actual name is "Sheru" meaning Lion and he had been pronouncing it wrong all the while. A wrenching drama, 'Lion' must be watched for the performances of Patel and Nicole Kidman.
Read More: Best German Movies on Netflix
5. Into the Wild (2007)
Directed by Sean Penn, with Emile Hirsch playing the leading role as Christopher Johnson McCandless, 'Into the Wild' is a true account of the hiking trails and treks undertaken by Chris before his demise on the Stampede trail in April 1992, where his dead decomposing body was found in September inside a covered bus by a hunter. 'Into the Wild' revolves around Christopher McCandless, a zealous, 24-year-old man who is enthusiastic about wilderness, with one aim in mind – to go to Alaska and set off on a trail with minimal supplies, basically, to live off the land. As he forms deep connections with the people he meets on the way, he camps out in a "magic" bus in Alaska, thinking about how different his life could've been if not for his zeal for roaming about in the wild. 'Into the Wild' is poignant, fascinating and one of the most beautiful biopics ever made.
Read More: Best Serial Killer Movies on Netflix
4. A Beautiful Mind (2001)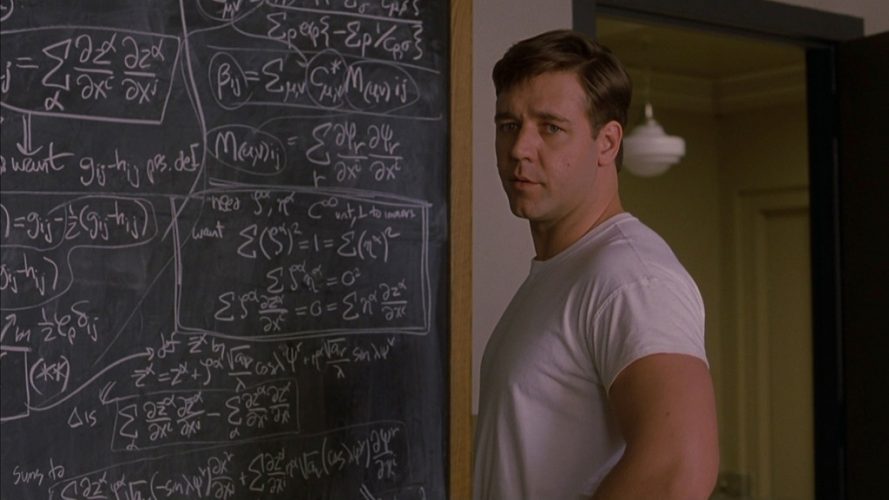 And now to the true story of Nobel laureate and one of the most brilliant mathematicians ever born on this planet, the incredible John Nash, who gave the fundamental theories of economics to the world like the Game Theory, which still are ruling the world in a major way, 'A Beautiful Mind' is the account of his earlier days at the Princeton University. The movie begins with a 20-year-old Nash (Russell Crowe), a recipient of the Carnegie scholarship who is also riddled with schizophrenia, which makes him see things others can't, before his wife Alicia finds out about his illness, along with his other colleagues. While battling his disease, Nash collaborates with his peers and roots for newer ideas that would bring about significant change to the world. 'A Beautiful Mind' is a beautiful, timeless rendition of a man who pursues excellence and not fame.
Read More: Best Animation Movies on Netflix
3. Roma (2018)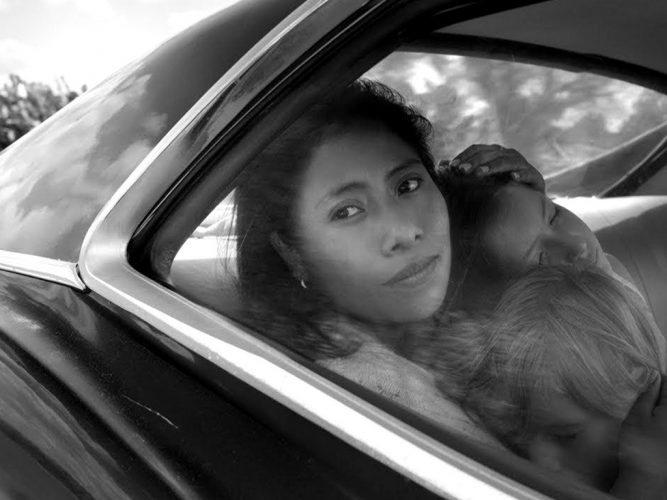 Though not a biopic through an through, 'Roma' is based on a true account of director Alfonso Cuaron's upbringing in the Mexico City during the '70s. Cuaron has, in many interviews, categorically said that 'Roma' is actually set around Cleo, a domestic help at his home when he was a child. 'Roma' is easily one of the most poignant, moving films of 2018 and revolves around Cleo, a maid in Colonia Roma, Mexico City, who has good terms with a family she's working at, especially their three children whom she cares for. All is not well between Sofia and her husband Antonio, who leaves soon after. Sofia is in a relationship with Fermin and becomes pregnant before Fermin leaves too. Sofia agrees to take care of Cleo amid protests all around the city. 'Roma' is a powerful tale narrated in a visually captivating way, and easily one of the many bests of Cuaron.
Read More: Best Romantic Movies on Netflix
2. The Pianist (2002)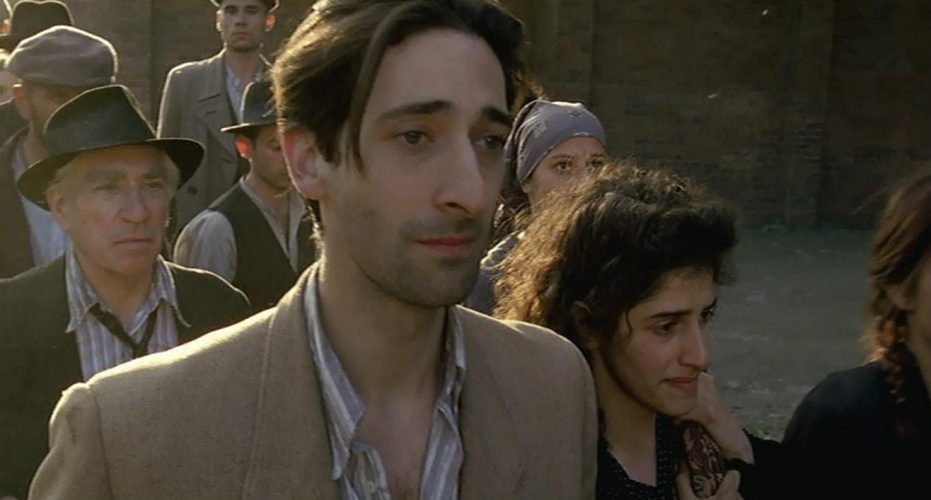 An emotional tear-jerker, 'The Pianist' is based on an autobiography of a Polish Jew Władysław Szpilman, a pianist and composer at the time, and also a Holocaust survivor. 'The Pianist' opens in 1939 when Szpilman is playing on a live radio broadcast in war-torn Warsaw. Soon, the Nazis invade Poland and confine all the Jews to ghettos around the country. The Pianist, after spending days in the ghetto, gets to escape one fine day and takes a stroll in the local market amid all chaos. Soon, as the brutalities loom further on the Jews, a ghetto uprising happens and a German soldier Hosenfeld takes a liking for the Pianist. 'The Pianist' is audacious and well-acted and is the best work of Roman Polanski till date.
Read More: Best War Movies on Netflix
1. Schindler's List (1993)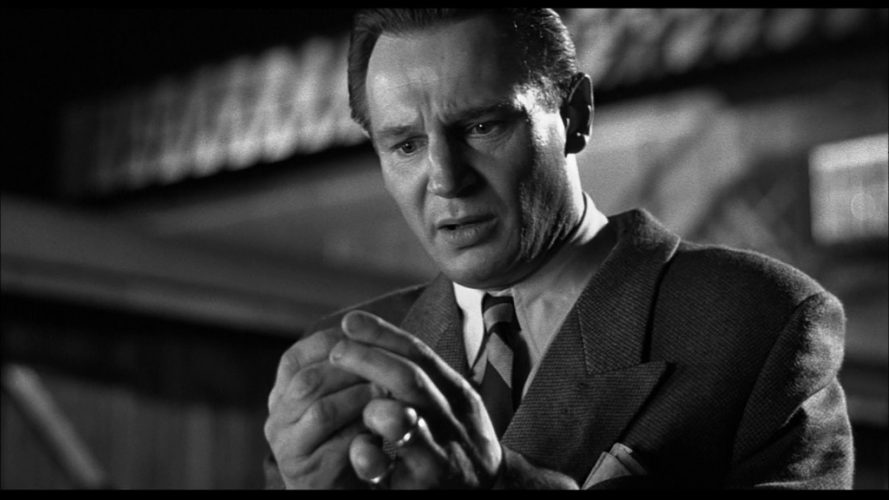 Not to boast about anything, but undoubtedly, 'Schindler's List' is the greatest among the greats of the 21st century. Directed by Steven Spielberg, the historical drama is set around the Holocaust, one of the most gruelling genocides of all time during World War II, that involved the murder of 6 million Jews. The movie primarily revolves around Oskar Schindler, a German businessman and follows his true act of benevolence while he saved the lives of close to a 1000 Polish Jews. Schindler's grandiosity begins with him employing close to a thousand Jews at his factory and saving them from being transported to the Auschwitz concentration camp for extermination. The Schindler's List is created by Schindler and his accountant Itzhak Stern (Ben Kingsley). The role of Ralph Fiennes as a twisted, sadistic German commander Amon is noteworthy. 'Schindler's List', undoubtedly one of the greats, is made into a phenomenon because of its story that has been derived from true narratives and horrifying real-life accounts.
Read More: Best Dramas on Netflix