It has only been a few years since Netflix's streaming service took off exponentially. Netflix actually started off as a DVD rental service in 1997. Come 2018, Netflix has not only created a library that houses all sorts of films and TV shows but also creates original content branded as 'Netflix Originals' — proving how serious it is about developing content. Invading the Emmys this year with the highest number of nominations, it has now turned its eye towards the Oscars. And for sure, with the kind of content they are producing, Netflix films invading Oscars in the coming years is not a far-fetched thought.
There is just so, so much that Netflix has to offer, especially when it comes original shows and movies. While we wait for some highly anticipated stuff that Netflix has promised us, here is a look at the list of top Netflix original movies ever.
18. Kissing Booth (2018)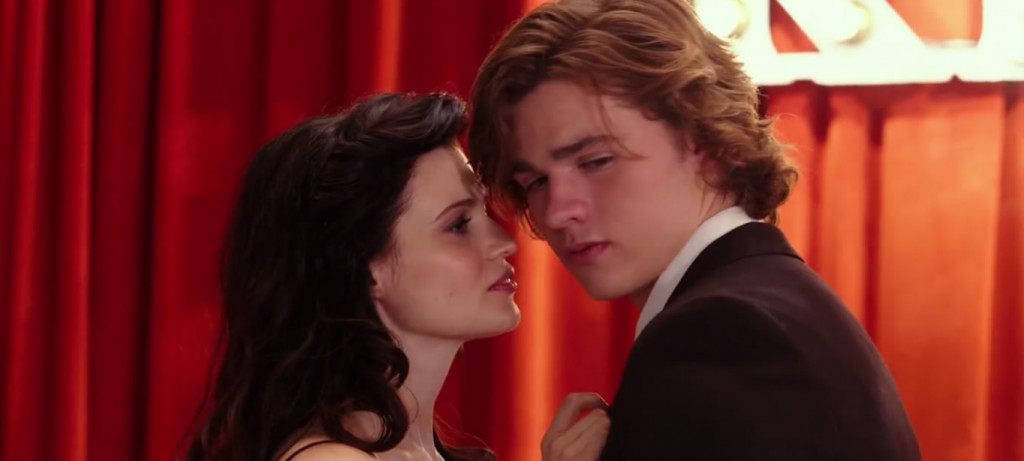 'The Kissing Booth' revolves around a girl Elle and her "BFF" Lee. Apparently, both of them were born at the same moment and have been inseparable since, as their moms were also "BFFs". Brought up as siblings, they had many things in common, the most equally likeable of them all – dancing. Lee and Elle went through their forming years searching for the best place to dance together. Enter Lee's elder brother Noah who Elle had a crush on since her teens. In the present day, they're all at the high school and Lee and Elle plan to set up a kissing booth for the upcoming school's carnival. Elle, who kisses Noah accidentally in the kissing booth, thinks of Noah as a playboy and doesn't trust him initially, although the trust piles up eventually and they both start having their own cosy moments, without Lee knowing all the while. Elle's guilty pleasure of lying to Lee doesn't stay for long and she admits her mistake, only to distance herself from everyone, including Noah. Over the short span of time for which the movie has been on Netflix, it certainly has gained a cult viewership owing to many factors – the reprisal of a rising starlet who's seemingly on a roll, the teenage-palpable storyline and the nuances of teenage romance handled aptly in the movie's storyline.
Read More: Funniest Movies on Netflix
17. Like Father (2018)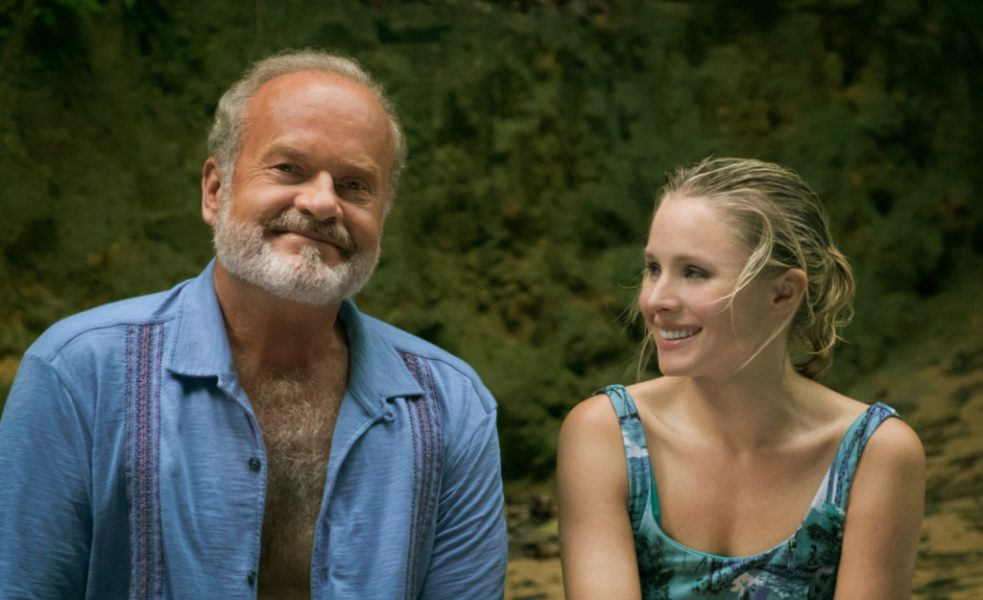 'Like Father' tells the story of a workaholic young executive Rachel (Kristen Bell) and her father (Kelsey Grammer). When Rachel is left at the altar, she ends up on her Caribbean honeymoon cruise with someone completely unexpected, her estranged and equally workaholic father. The two depart as strangers, but over the course of a few hilarious adventures, a couple of umbrella-clad cocktails and a whole lot of soul-searching, they return with a renewed appreciation for family and life. 'Like Father' is one of the better father-daughter movies to have come out in recent years.
Read More: Best Classic Movies on Netflix
16. Virunga (2014)
In the forested depths of eastern Congo lies Virunga National Park, a small and embattled team of park rangers – including an ex-child soldier turned ranger, a carer of orphan gorillas and a Belgian conservationist – protect this UNESCO world heritage site from armed militia, poachers and the dark forces struggling to control Congo's rich natural resources. When the newly formed M23 rebel group declares war in May 2012, a new conflict threatens the lives and stability of everyone and everything they've worked so hard to protect. Shot over the course of more than 5 years, 'Virunga' is an exceptional piece of investigative journalism combined with some raw and brave visuals. Not to mention the fact that it is surprisingly emotional.
Read More: Best Zombie Movies on Netflix
15. Tallulah (2016)
Ellen Page and Allison Janney came together, marking their third collaboration, in this film as Tallulah and Margo. Tallulah lives a very eccentric, if not rather irresponsible, life with her boyfriend Nico. They travel the country, stealing people's credit cards to pay for their expenses. When he is fed up with their life, Nico leaves one day, and Tallulah goes after him to New York, knowing that his mother lives there. Mistaken for a housekeeper by a woman in a hotel, Tallulah is given a baby to take care of. And takes care she does. Seeing the irresponsible behaviour of the child's mother, she takes the baby with her to Nico's mother saying that he is her grandchild.
Read More: Best Alien Movies on Netflix
14. Our Souls at Night (2017)
A heartfelt film about the loneliness that surrounds people with old age, this film focuses on the importance of companionship in the lives of the humans. Robert Redford and Jane Fonda play the role of neighbours, Louis and Addie, who find comfort in each other's company after battling with their solitude. Both, having lost their spouses, feel lonely when the night sets in. Addie invites Louis to share the bed with her, on a totally platonic level. Just so, they have someone to talk to and sleep with. They like each other's company and the idea of not going to bed alone. However, not everyone interprets the way it actually is.
Read More: Best Romantic Movies on Netflix
13. Calibre (2018)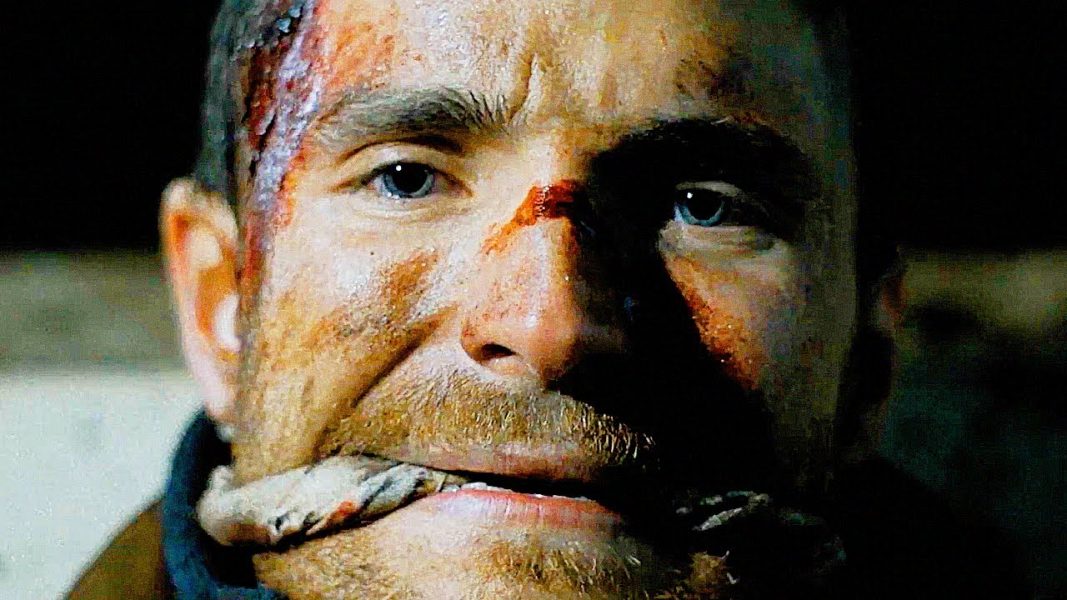 Marcus invites his old school friend, Vaughn, to join him on a hunting trip in the Scottish Highlands. Even though Vaughn has never been to hunting before, he agrees to go with Marcus in the hopes of getting a change of air from his busy life and his pregnant fiancée. As they spend a night in the village, they realise how close-knit community there is. The next day, on the hunting trip, Vaughn shoots a boy by mistake and this, in turn, leads to some more firing in which the boy's father is killed too. Now, Marcus and Vaughn have to get out of the town before anyone discovers what they have done. Because the village people aren't really the forgiving type.
Read More: Worst Movies on Netflix
12. CAM (2018)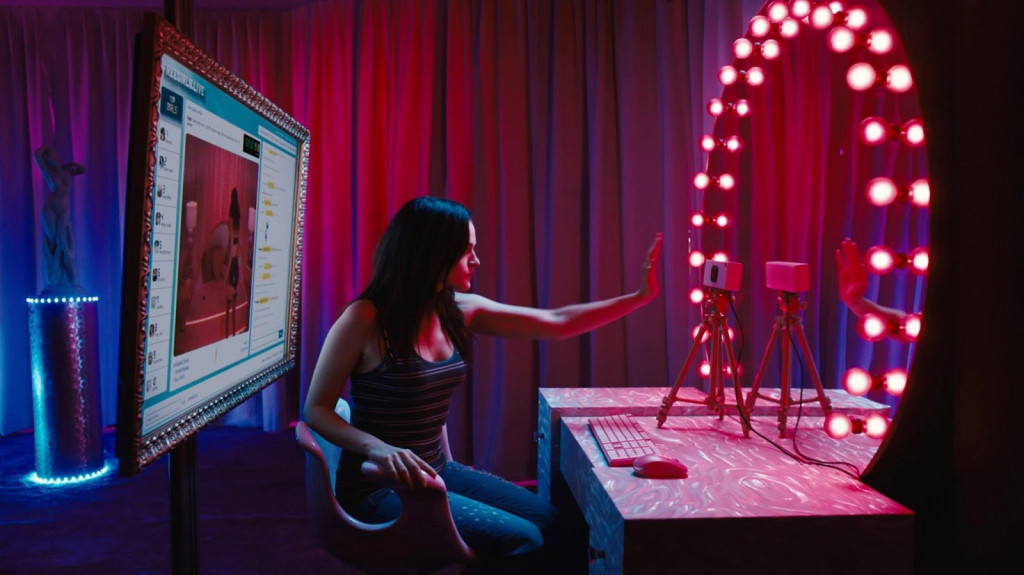 This film is a psychological thriller that follows the story of a girl who has a following on the Internet owing to her job as an erotic performer. One day, she discovers that her account has been hijacked by someone else. This person has increased the level of eroticism on her site, has taken a different tone with her followers and is doing pretty much everything that will easily destroy her life. The girl could get that person to stop, but the problem is that this person looks exactly like herself.
Read More: Best War Movies on Netflix
11. Gerald's Game (2017)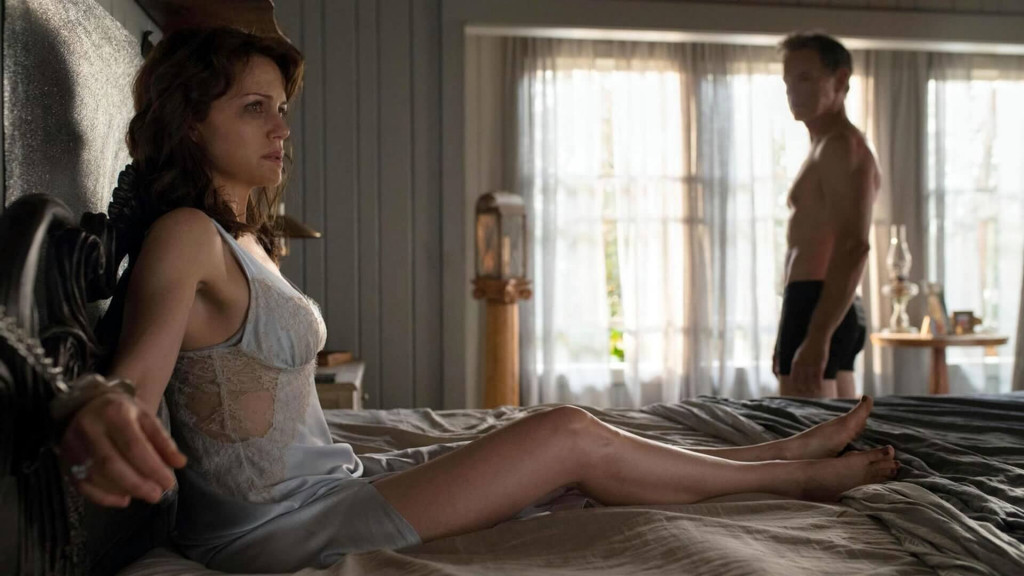 Based on the book of the same name by Stephen King, this film tells the story of a romantic getaway gone wrong. Jessie goes with her husband Gerald to an isolated house in the hopes of rekindling the romance that seems to have disappeared from their marriage. To spice things up, Gerald ties Jessie's both hands to the bedposts with handcuffs. He starts to spin his own fantasy where he wants Jessie to play along as a victim. Made uncomfortable by the scenario, she asks Gerald to uncuff her. But, this leads to a fight and Gerald dies of a heart attack. Now, with no one for miles, no help expected, tied to a bedpost, Jessie begins to see things. Praise by Stephen King himself for being scary and thrilling, this film is unmissable.
Read More: Best Holocaust Movies on Netflix
10. The Fundamentals of Caring (2016)

This film is based on the book named 'The Revised Fundamentals of Caregiving' by Jonathan Evison. It tells the story of a man named Ben who becomes a caregiver for an 18-year-old boy named Trevor who suffers from Duchene muscular dystrophy. Ben decides to take Trevor on a road trip so that he can see the American roadside attractions that he really likes. On the way, they meet a girl called Dot and a pregnant woman called Peaches. The four of them rediscover the way they see their life and fix the problems that are deeply rooted inside their heads.
Read More: Best Gay and Lesbian Movies on Netflix
9. Imperial Dreams (2014)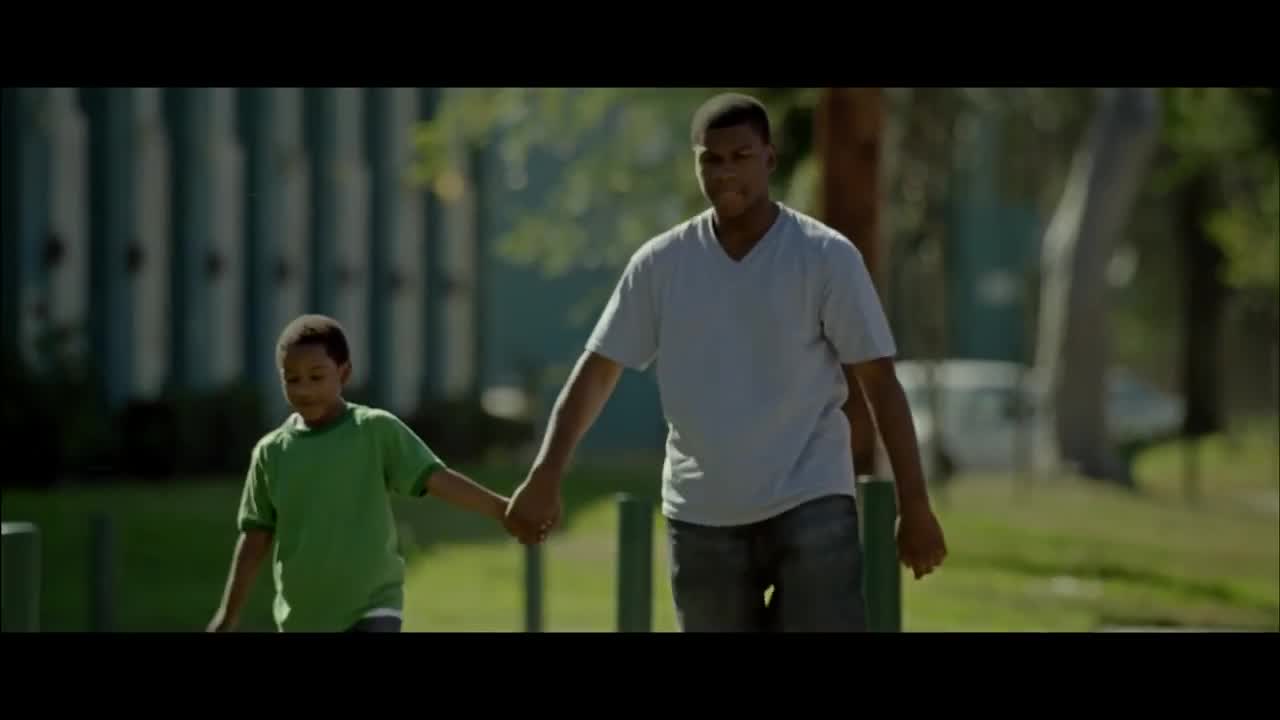 'Imperial Dreams', in so many ways, is the commentary on the social structure of the world as we know it. It tells the story of a gangster named Bambi and his pursuit to be reformed. But, as much as he tries, the world is a cruel place, especially when he is a black man. Owing to his past of crime, he finds himself at the constant scrutiny of the world around him. After spending time in prison, when he comes back to the neighbourhood embroiled in the things that are a sure shot to trouble, he has to find a way to make things work for himself and his family.
Read More: Movies That Will You Cry on Netflix
8. I Don't Feel at Home in This World Anymore (2017)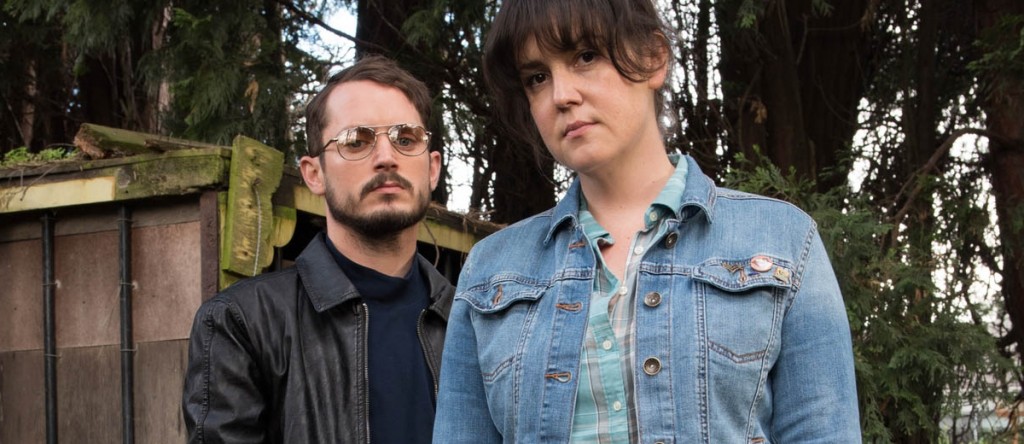 Ruth spends tiring hours in her job as a nursing assistant. So, when, one day, she comes home to a house that has been burgled, she refuses to sit around and wait for the police to do nothing. In her attempt to find out if any neighbours saw anything, she meets Tony. He is infuriated with the burglary in their neighbourhood and decides to help Ruth in her quest to find out the perpetrator. As they follow the breadcrumbs that lead them closer to the thief, one step at a time, they discover things about each other that bring them closer. This film uses the genre of comedy to tell the story that surpasses its superficial meaning and puts the focus on more important things. Despite winning the Grand Jury Prize at Sundance, it is a real shame that the film didn't find the audience and acclaim that it deserved. The film is a dark comedy that offers observations on gender dynamics and social norms in modern America.
Read More: Sexiest Movies on Netflix
7. To All the Boys I've Loved Before (2018)
Based on the book of the same name by Jenny Han, this film tells the story of a teenage girl, Lara Jean, who keeps the letters she has written for the boys she has liked over the years. She had been in love with her sister's boyfriend, Josh. So, when her sister leaves for university, she revisits her feelings for the boy and is especially confused further when she discovers that he, too, liked her before her sister. Things get complicated with Josh when he asks her about the letter she wrote for him and Lara Jean lies that she is now in a relationship with Peter, who just happens to be passing by. Considering the reason for her lying, Peter agrees to go along with her story. But, this is just the beginning of things becoming complicated.
Read More: Best Original Shows on Netflix
6. The Meyerowitz Stories (2017)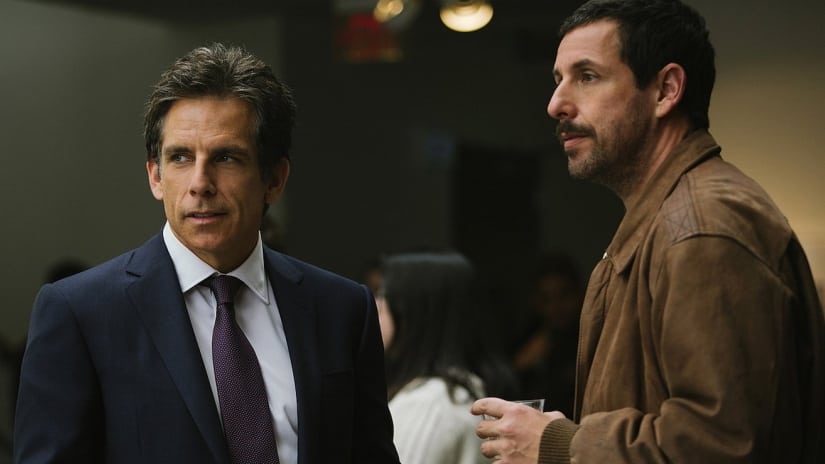 With the star cast of Adam Sandler, Ben Stiller, Dustin Hoffman and Emma Thompson, this film centres on a family that is dysfunctional in many ways. Danny Meyerowitz is having a hard time dealing with his unemployment and the separation from his wife. With no option in sight, he decides to move in with his father. However, along with the father lives his third wife, who is quite an eccentric character in herself. Then, there is Danny's sister and a half-brother who come in with their own set of problems. This film views family through the lens of characters who act ridiculously but are still relatable in their life choices. Adam Sandler has played a strong role after a very long time, so that is something to look out for!
Read More: Best Teen Movies on Netflix
5. Okja (2017)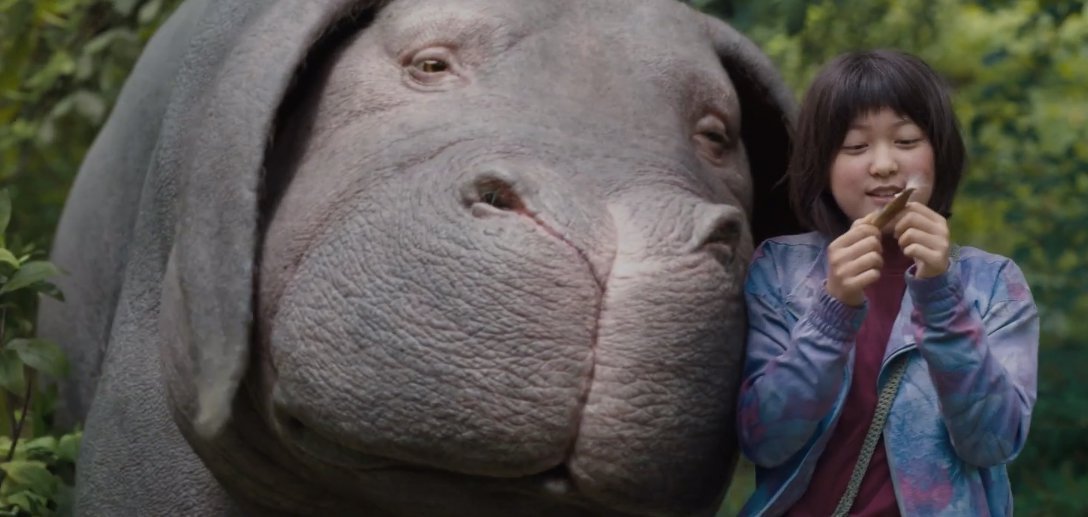 Studded with the line-up of actors like Tilda Swinton, Jake Gyllenhaal and Paul Dano, this film is a sharp commentary on animal cruelty. In 2007, the Mirando Corporation has twenty-six specimens of their newly, genetically engineered pigs. For ten years, they are to be placed under the care of local farmers in twenty-six different places in the world and the farmer who breeds the biggest pig will be the winner of the competition. In 2017, we see a little girl in South Korea who takes care of a pig named Okja along with her grandfather. Unbeknownst to her, the days of Okja in their life, and in the world, are limited. When Okja is taken away by the Corporation, the little girl decides to fight for her pig.
Read More: Best Indian Movies on Netflix
4. First They Killed My Father (2017)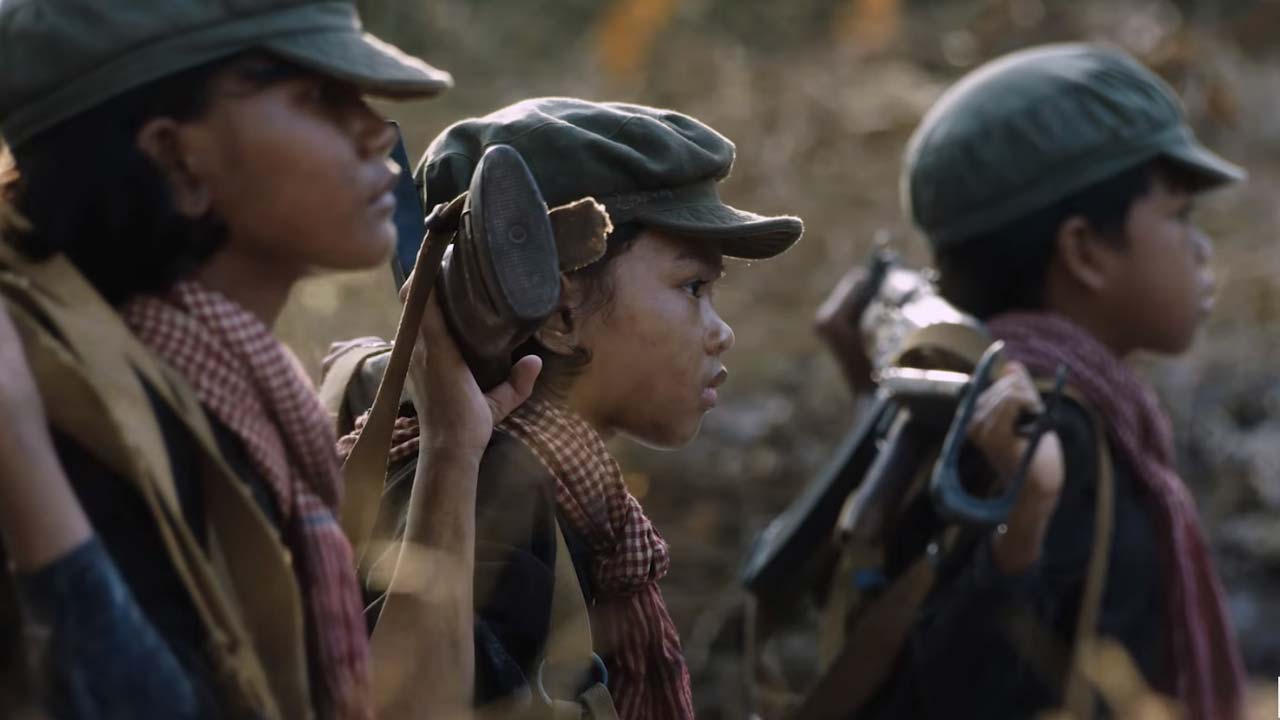 Based on the memoirs of Loung Ung, this film is set in the 1975 Cambodia. While the US Armies are busy in the Vietnam War, they also hatch a plan called the Cambodian Campaign. This throws the otherwise neutral country of Cambodia into the state of war. The families are forced to leave their homes and migrate to someplace else due to the danger of being bombed by the Americans. Amongst these thousands of refugees is the family of a 7-year-old girl named Loung Ung. When they are captured by the Khmer Rouge soldiers, the family is forced to live in the labour camps. After their father dies in the camps, the family starts to disintegrate with everyone fending for themselves in different camps. Ung ends up in a place where she is trained as a child soldier.
Read More: Best Suspense Movies on Netflix
3. Beasts of No Nation (2015)
Based on the book of the same name by American-Nigerian writer Uzodinma Iweala, 'Beasts of No Nation' shows the fate of an innocent child as he is torn apart from his family in a country ravaged by war. When Agu's village becomes prone to being attacked by the rebels, he is left behind in the village, with his father and a brother, while his mother and younger siblings escape safely. The villagers who couldn't escape are caught in a crossfire between the rebels and the government forces. When his father and brother are killed, Agu has to run for his life. He is found by the commandant of the rebel group. Just when he thinks he is saved, the worst part of Agu's life begins.
Read More: Best Weird Movies on Netflix
2. Mudbound (2017)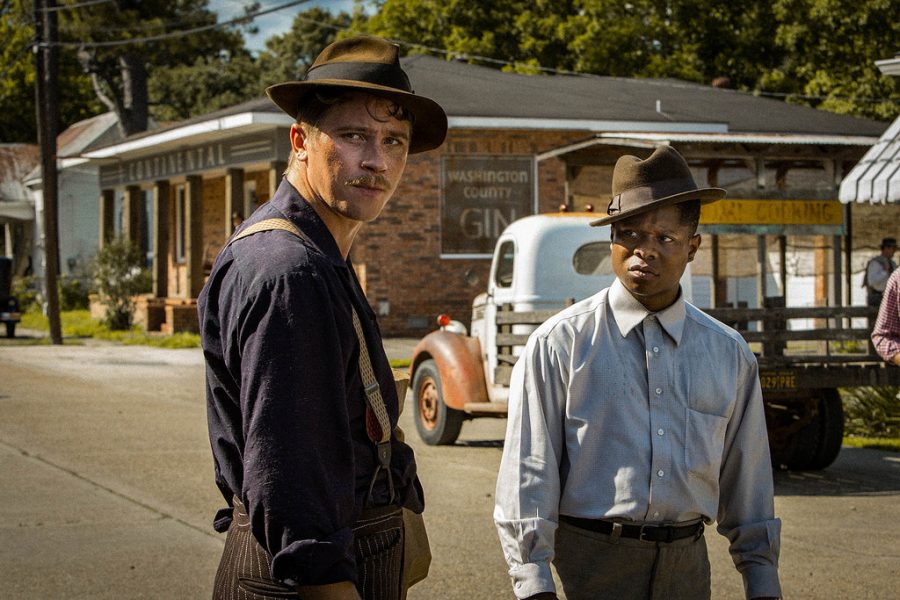 This Oscar-nominated film shows the story of a group of people in America during and after the Second World War. Jamie McAllan is a white man who was a pilot in the Army and Ronsel Jackson is a black man who served in the infantry. Both return home with the haunting memories of the war and have trouble settling in their life. All this while, Ronsel has to face prejudice from the racists who don't like the improving status of the black people in the country. The film focuses on the issues of racism and the horrible form it took for people who had to suffer through these things. Riveting in its approach of storytelling and beautiful in its cinematography, sadly, 'Mudbound' resonates, to some extent, even with this era.
Read More: Best Holiday Movies on Netflix
1. Roma (2018)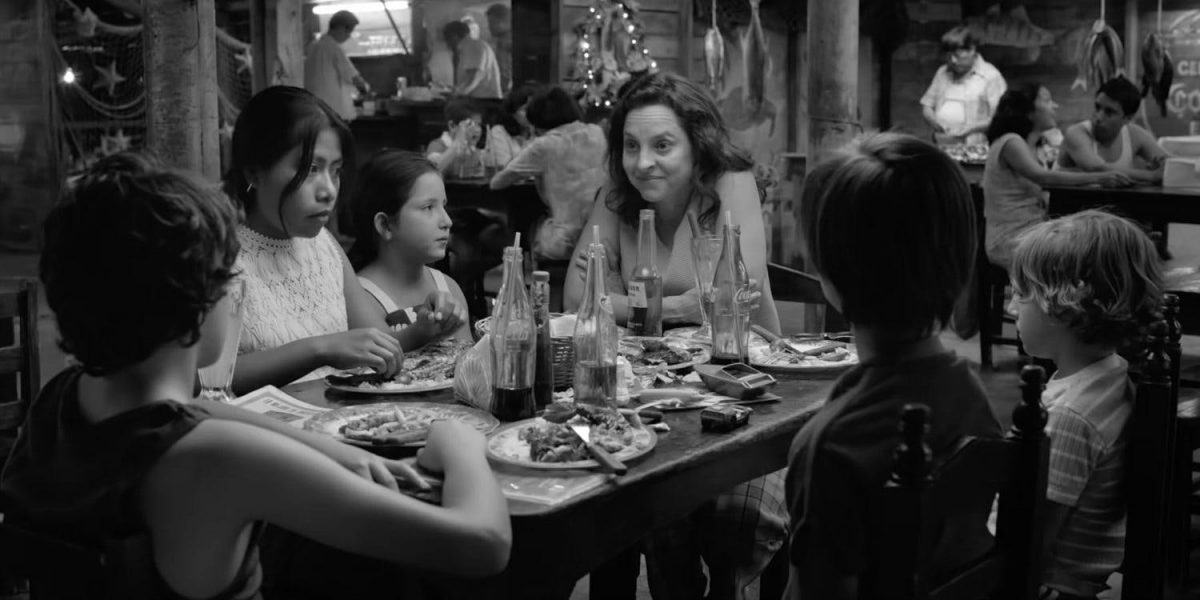 One of Netflix's biggest critical hits of the year, 'Roma' is the story of a middle-class family in Mexico. Directed by Alfonso Cuaron, it is set in the early 70s. A woman struggles to raise her four children alone, in the absence of her husband. Their live-in housekeeper helps the woman to take care of the kids and herself. The story draws inspiration from Cuaron's own childhood in Mexico. Having experienced these things first-hand, it is no wonder that Cuaron so beautifully brought out the aspects of life and family in this film.
Read More: Best Kidnapping Movies on Netflix