There are a very few actors with the talent and charisma of Sean Penn. There are even fewer with the kind of filmography that he has. In career spanning more than three decades, Sean Penn has done a variety of roles: from a funky teenager to an aging rockstar, from a man on death row to a gay politician. He has played it all.
While some may argue that he may not be in same form as he was in the 90s or even a few years back. The counter-argument to that is his talent is still there and it will takes only one film to bring him into conversation again. In any case, it is not that Penn has vanished into oblivion. He is still there, contributing in fields other than acting. He recently directed a film starring Charlize Theron called The Last Face. He is always involved in humanitarian work. He also recently wrote a book called Bob Honey Who Do Stuff.
Till we wait for his next acting masterpiece to come out, here is the list of top Sean Penn movies. Which is your favorite?
14. This Must Be The Place (2011)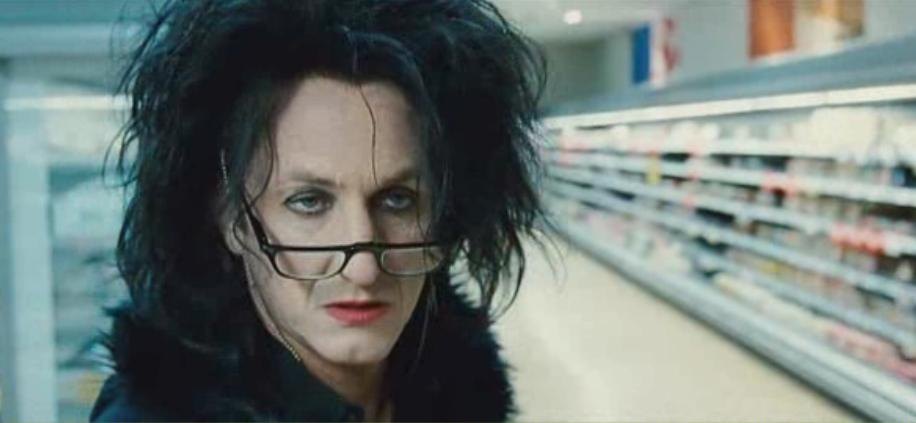 This 2011 Indie Comedy took Sean Penn in a new Direction. Portraying a retired Rock Star (getting by off royalties) living in Ireland. 'Cheyanne' played by Penn, travels to the States to enact revenge upon the Nazi officer who humiliated his father during World War 2. 'This Must Be the Place is very touching and shows you just what it is to be misunderstood and to find yourself anew even as a retiree. Penn delivers each line with courage and humility that just makes the androgynous 'Cheyanne' that much easier to identify with.
13. She's So Lovely (1997)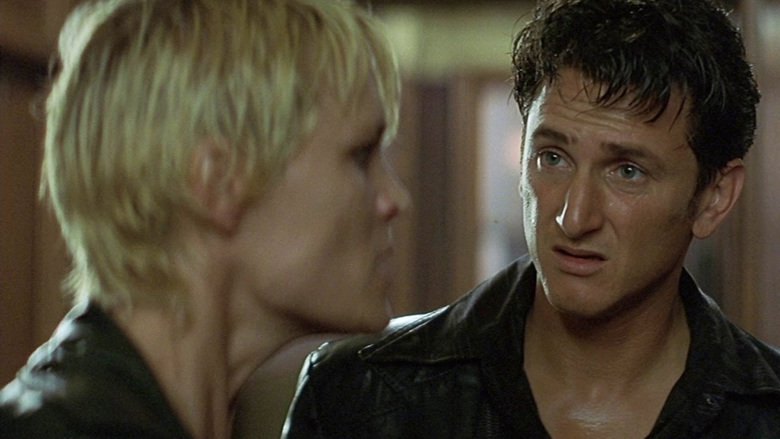 This film is more of a hidden gem for Penn fans. In 'She's so Lovely' Penn portrays Psychotic Eddie Quinn, a recently released mental patient come home to reclaim his newly remarried ex-wife. What ensues is a psychological thriller of a battle (Eddie V Eddie), and a physical battle (Eddie V Joey), Joey (the new husband) played by John Travolta. This film is highly entertaining, and again Penn shows us the human behind the mental illness.
12. Fast Times at Ridgemont High (1982)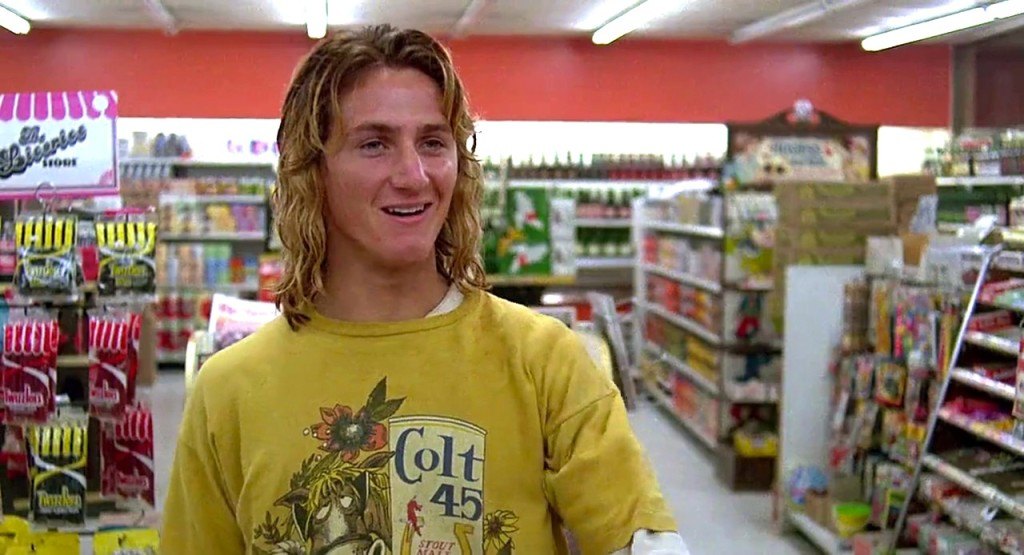 This 1982 teen comedy is a highlight of Sean Penn's career. Sean Penn portrays slacker surfer 'Jeff Spicoli', delivering some of the most quotable lines of the film and of 80's cinema. This was the first glimpse of the performance genius to come, and already Penn displayed a magnetic quality to his characterization.
11. At Close Range (1986)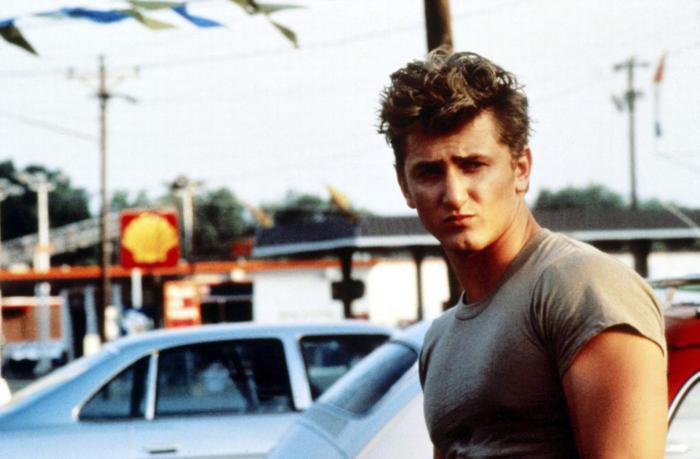 Sean Penn plays a young man in a world of poverty who sees a chance at easy money, stealing farm equipments, with his estranged father, never knowing he is being drawn into a circle which includes murder. When he discovers his father's true nature he turns informer for the government and it costs him his lady-love and very nearly his life. He goes toe to toe with no less than Christopher Walken in the film and comes out on top.
10. Sweet and Lowdown (1999)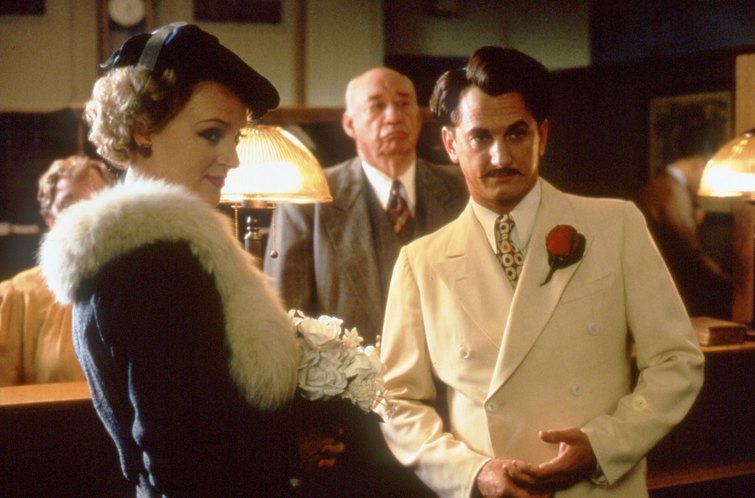 For Woody Allen, Penn learned to play the guitar and then gave an Oscar nominated performance in one of Allens more curious films. As a womanizing musician he is superb, though not a nice guy who routinely breaks the hearts of the women he encounters, including deaf Samantha Morton. This one happens to be one of the underrated Sean Penn movies.
9. Casualties of War (1989)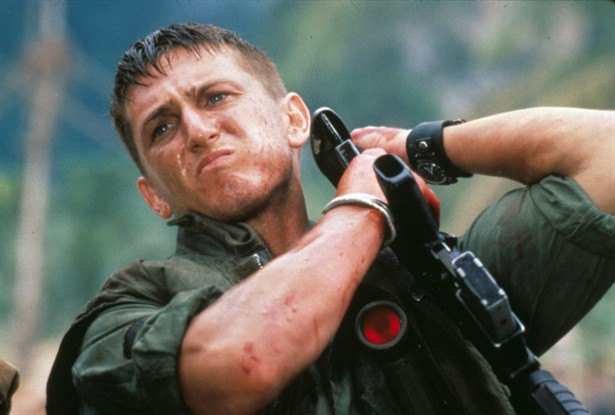 We see the disconnect when it happens, that moment when Sgt. Meserve has had enough of Vietnam and roars back in rage, committing an act of violence that is so against anything human we are stunned. Responsible for kidnapping a young Viet Cong for rape and murder, he does something repellant, and more frightening feels justified in doing it. Only few people have seen this dark brilliant drama based on a true story. A courageous performance from Sean Penn.
8. The Assassination of Richard Nixon (2004)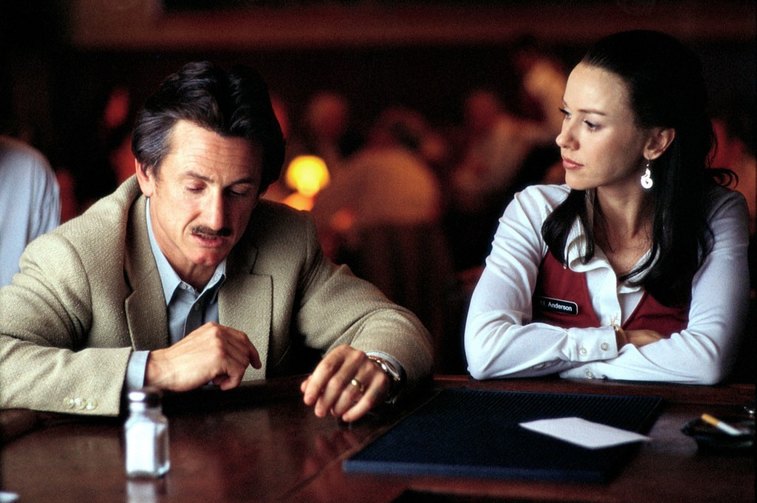 As Bick, a divorced little man who sees himself as so much more, Penn is remarkable, shrinking in size to portray this pathetic character. Angered and lonely after his divorce, thinking they are working things out, troubled by the corruption at his job, he decides to kill President Nixon, and actually makes the attempt before dying in a hail of bullets. Based on a true story, the comparisons to Taxi Driver (1976) were inevitable. Though Bick is not nearly as insane as Travis Bickle. Just a very sad man.
Read More: Edward Norton Movies
7. Carlitos Way (1993)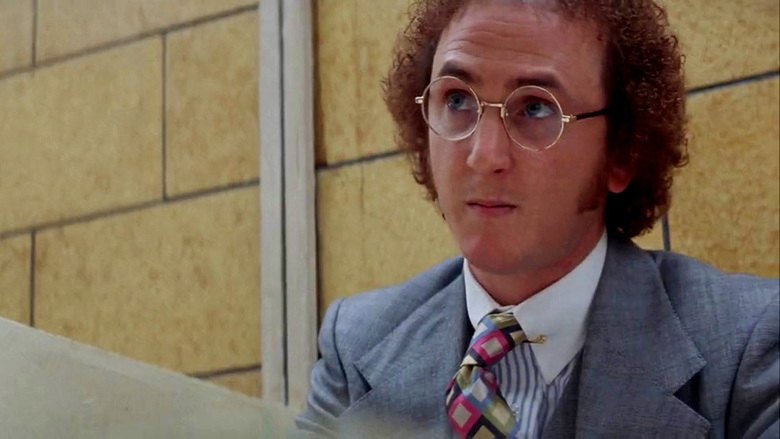 Sharing the screen with the great Al Pacino is a feat in itself. Performing so well, you outshine Pacino—that's another thing entirely. This early 90's crime drama showed exactly what film fanatics would be in store for with Penn. Penn, in this film, portrays a smarmy, greedy, sneaky, coke addicted Jewish Lawyer named Kleinfeld. Sean sells it amazingly! Sean Penn would later be known for portraying bad people but in the most human of ways (without judgement or reservation).
6. I Am Sam (2001)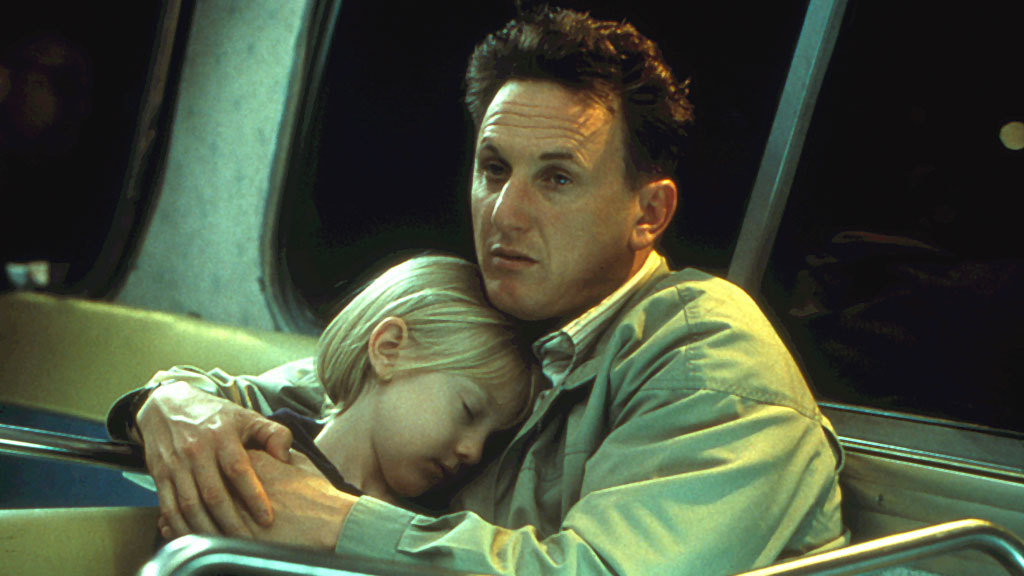 'I am Sam' epitomizes what it is that makes Penn so great. He can become another person, with flaws (mental illness, lower capacities, drug dealers, womanizers, etc.) and show us just how human it is to have flaws. Sean Penn plays Sam (a mentally retarded) father dealing with losing his daughter Lucy due to his lower mental capacities. Penn in this film is touching and tasteful, and should have won an Oscar.
5. The Tree of Life (2011)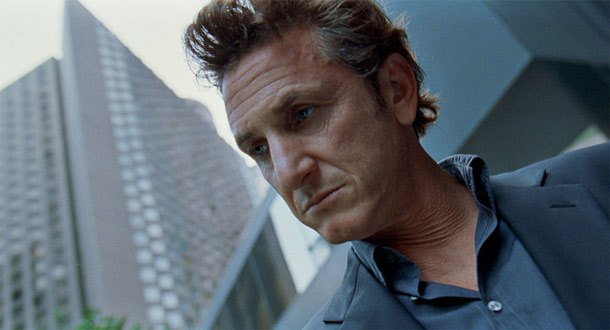 Another 2011 film (though nothing like our number 10), shows Sean Penn 'Jack', searching for truths about life manifested through childhood flashbacks. Sean Penn doesn't deliver an over-the-top performance here, but a subtle, very touching one. Sean Penn really works another angle than his brand in 'The Tree of Life' but what comes of it is a very touching film that's hard to forget.
4. 21 Grams (2003)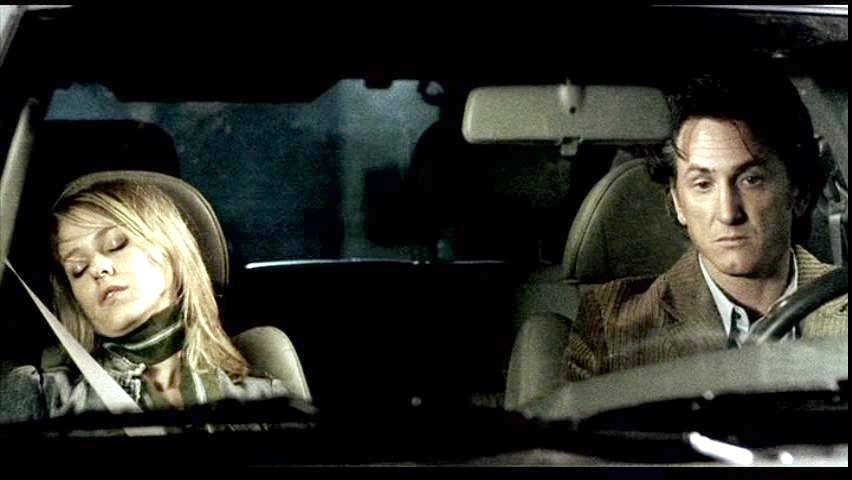 Sean Pen'21 Grams' came the same year as 'Mystic River' did. When two such great performances of an actor arrive at the same time, one is bound to get less attention than the other. In this case, since his Mystic River performance was getting all the notice — and because Naomi Watts was receiving most of the attention for 21 Grams — Penn's brilliant turn in 21 Grams as an angry heart patient on the quest for revenge for his lover didn't get the accolades it deserved to. In any other year, Sean Penn would have at least earned a Best Supporting Actor nomination.
3. Dead Man Walking (1995)
This 1995 film gained Penn his first Oscar Nomination, again for great reason. Penn plays Matthew Poncelet, a man innocently convicted (or was his innocent?) on death row. Penn captures perfectly what it is to be afraid for your life, and confused, and needing someone to care about what you have to say. Penn delivers his most raw performance to date.
2. Milk (2007)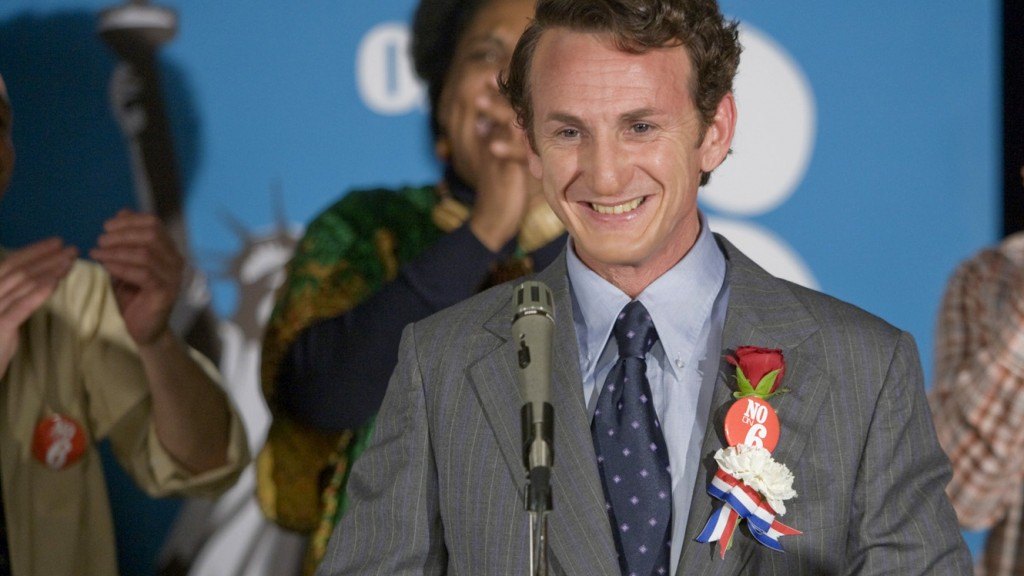 Maybe a controversial placement on this list, but I assure you, I loved Sean Penn's performance as Harvey Milk. This film works for so many reasons, people of all sexuality's can identify with someone who has finally broke through their boundaries to find themselves free and happy. Everyone has experienced prejudice, and everyone can understand the bravery that Harvey Milk showed by opening up his sexuality for the world, and standing to change prejudice. Sean Penn again, is tasteful and true, and a magnet for viewers.
1. Mystic River (2003)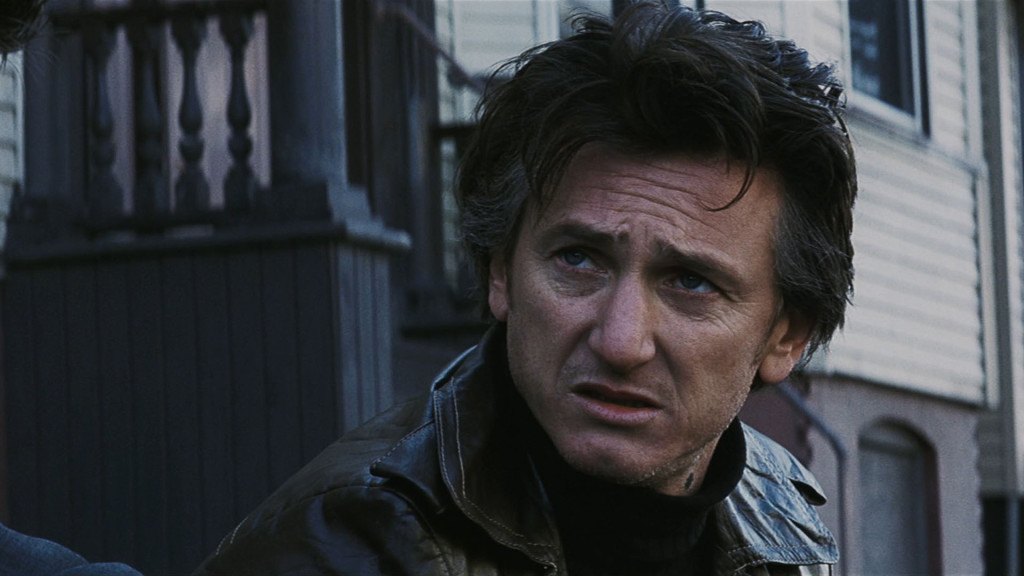 This great 2003 drama gained Penn his very first Oscar Win, and for good reason. Penn plays a man named Jimmy Markum, a local thug/businessman who's desperately clinging on to avenge the murder of his teenage daughter. Even if that means hurting his friends and loved one in the process. Sean Penn shows a scale of personality in this film, and the range is hard to forget after viewing. Truly his best performance till date.
Read More: Best Brad Pitt Movies