Queen Latifah started her career with her first album in 1989. She rose to popularity and soon entered the television industry starring as Khadijah in the sitcom series, Living Single. After a Grammy award and a position on Billboard's Top 100, she starred in her first movie in 1996. She is now a famous actor, songwriter, singer, and producer. She is also considered hip-hop's first woman. Here's the list of top Queen Latifah movies and TV shows.
10. Street Dogs of South Central (2013)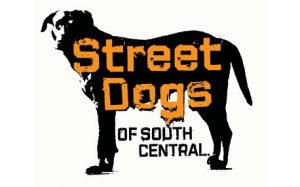 Street Dogs of South Central is a critically acclaimed documentary narrated by Queen Latifah. The story follows Elise, a mother who struggles to feed her puppies in the streets of Los Angeles. It was Directed by Bill Marin and distributed by Lions Gate in association with Animal Planet.
9. Stranger Than Fiction (2006)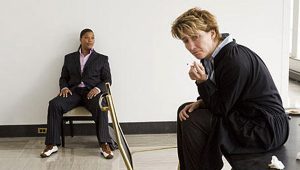 Stranger Than Fiction follows the life of a lonely IRS agent whose boring life takes a twist when he discovers that he is the main character in a novel-in-progress. It is a narration that only he hears and with the help of professor Jules Hilbert, he discovers that it is the voice of an author. It starred Will Ferrell, Dustin Hoffman, Emma Thompson, Queen Latifah.
8. The Secret Life of Bees (2008)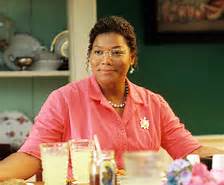 The plot of The Secret Life of Bees is set in 1964, South Carolina where it follows the tale of Lily Owens, a 14-year old who is haunted by the memories of her dead mother. Failing to cope with her lonely life and her troubled relationship with her father, she flees with her friend to a town in her mother's past. There she finds her solace in bookkeeping. Directed by Gina Prince-Bythewood, it stars Dakota Fanning, Jennifer Hudson, Queen Latifah and Alicia Keys.
7. Living Single (1993-1998)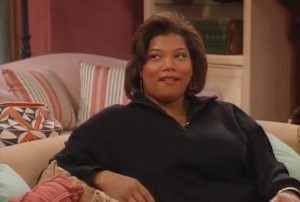 Living Single follows the daily lives of several single male and female friends as they discover friendship and love in the 90s of Brooklyn. It aired for five seasons on the Fox network. This was the first ever sitcom for Queen Latifah, starring along with Kim Coles, Erica Alexander, and John Henton.
6. Set It Off (1996)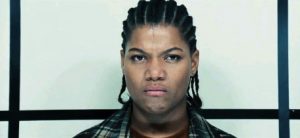 Four black women out desperation, end up deciding to take up the life of crime and start bank robberies. All does not go well for them as they start distrusting each other. The movie stars Queen Latifah, Jada Smith, Vivica Fox and Kimberly Elise in lead roles.
Read More: Anne Hathaway Movies