Almost all kids have a nostalgic childhood playing a spy. We shot imaginary enemies down in from the shadows of our corridors; we jumped from one roof to another pretending we're chasing an international drug trafficker; we traded the old and cheap beads of mom's ornament collection as if they were precious diamonds from Africa. Who doesn't want to pretend as a spy in the crowd? No other character in the history of cinema has been as alluring as a spy. It's not about girls, guns and martini, but the cloak of invisibility, vanity, megalomania, and the sheer thrill of adrenaline rushing the body that tempts us to watch the espionage movies again and again.
"He that has eyes to see and ears to hear may convince himself that no mortal can keep a secret. If his lips are silent, he chatters with his fingertips; betrayal oozes out of him at every pore," writes Sigmund Freud. Let's take a walk through the underbelly of intelligence networks, secret agents and deadly spies. Here's the list of really good spy movies on Netflix that are available to stream right now. You can also watch some of these movies on Hulu or Amazon Prime.
12. XXX: State of the Union (2005)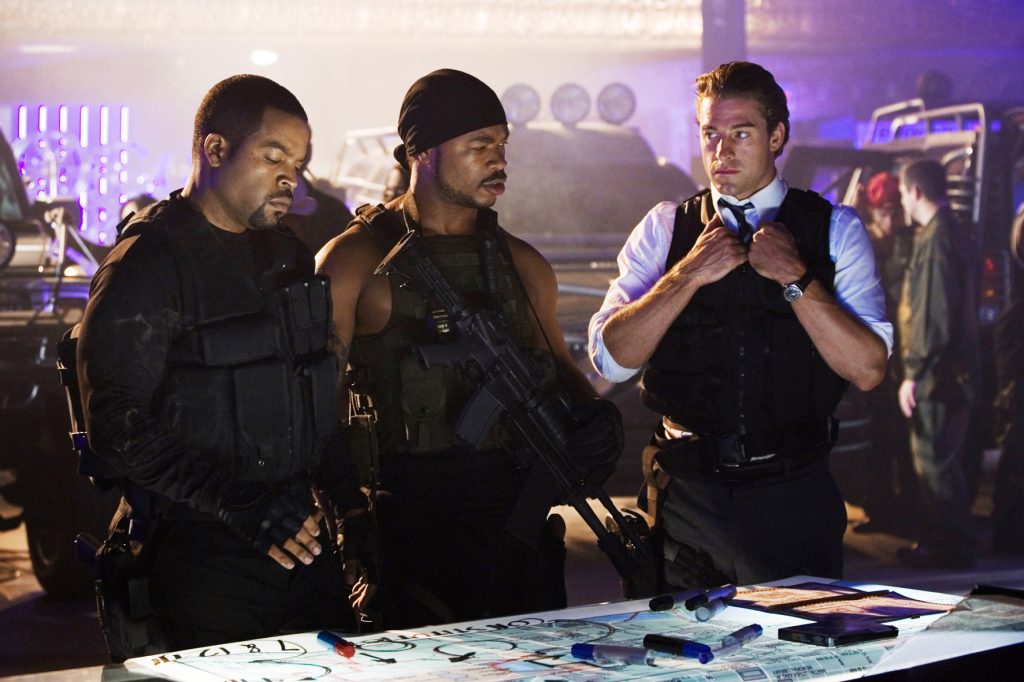 If you are a fan of the XXX franchise and love seeing Vin Diesel in the high-octane action scenes, you must give Ice Cube a chance to impress you in this 2005 sequel. The former NWA member is one fine actor and writer, but here his action scenes will leave you speechless. Cube's character in this film is called Darius Stone, who is a new recruit in the XXX program, and a former Navy SEAL. When a faction of the US Army, under the command of the Secretary of Defense and one Army general, want to kill the President and seize control of the government, it falls upon Darius to expose them and restore order in the country. Cube is a fine actor who manages to bring a certain humane side to the character. It is well-known that humour is one of his strong suits, and he uses the quality to its full effect. Add to it the supporting roles by Samuel L. Jackson, Willem Dafoe, and rapper Xzibit, and you have on your hands a sensational potboiler.
11. The Lives of Others (2006)
'The Lives of Others' is director Florian Henckel von Donnersmarck's stunning feature debut and a heartbreaking story of love and loss in the backdrop of the Cold War theatre of East Berlin. The plot follows the Stasi Capt. Gerd Wiesler, played by Ulrich Mühe, who is assigned to shadow famous East German playwright Georg Dreyman, played by Sebastian Koch. The notorious East German state security service, Stasi, believes that the writer may cause a security threat to the Republic. But, as Wiesler digs deep into the life of Dreyman, he discovers the writer is one of the few East German loyalists in the republic, on the contrary to the political leadership and Stasi chiefs are using their power for sexual exploitation and other wicked motives.
10. Enter the Dragon (1973)
'Enter the Dragon' marks Bruce Lee's kung fu masterpiece delivered at the peak of his career. The martial art saga features Lee's martial-arts expert who signed on as a spy to capture the narcotics don who was responsible for his sister's tragic death. Lee infiltrates the fortified island headquarters of the don and enrols himself in an upcoming kung fu competition as a contestant. The plot is there for a namesake as the movie is an out-and-out Lee ultimatum with unbelievably choreographed action sequences. Lee mesmerizes us with his body moves and diversity of fighting styles. This film has become a milestone when it comes to martial arts films, and any such film which has come after 'Enter The Dragon' has always been compared to this masterpiece.
9. Traitor (2008)
'Traitor' is a breathtaking journey of FBI agent Roy Clayton who becomes equally suspicious and obsessed with the operations of a former U.S. Special Operations officer, Samir Horn. When all the threads of a dangerous international conspiracy lead to Horn, Clayton forms an inter-agency task force to keep an eye on Horn. The force meets Carter, a veteran CIA contractor, and a Max Archer, a fellow FBI agent. A bombing incident in Nice and a raid in London help to edge themselves close to Horn's nexus. But as Clayton digs deeper, more contradicting and perplexing evidence emerges. Clayton realizes that Horn is not just a mole, but something more dangerous and bigger than that.
8. The Angel (2018)
Ariel Vromen's Israeli-American spy thriller, 'The Angel' is based on the non-fiction book 'The Angel: The Egyptian Spy Who Saved Israel' written by Uri Bar-Joseph. The movie is an edgy thriller unfolds in the backdrop of the Six Days War between Israel and Egypt. The movie follows the true-life incidents of Ashraf Marwan, who was the son-in-law of Egyptian President Nasser. The man was the special adviser and confidant of Nasser's successor Anwar Sadat. As Egypt goes on a war with Israel. Marwan extends a secret hand across the border towards the enemy state, Israel. While walking along the corridors of the Egyptian government's top secrets as a top-ranking government official, Marwan plays a double game as a spy for Israel.
7. Smoke & Mirrors (2016)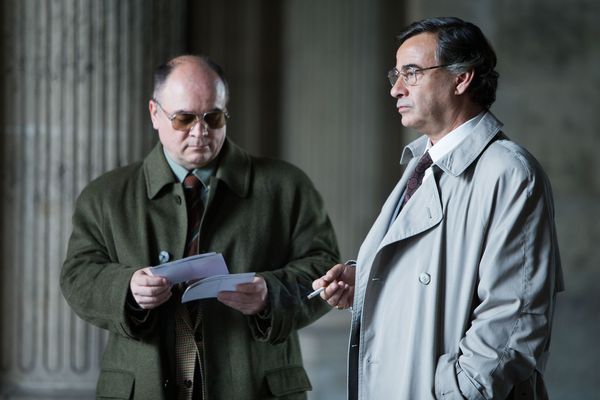 'Smoke & Mirrors' is a tale of a former Spanish secret agent, Francisco Paesa, played by Eduard Fernández, who is forced to flee the country by his own men, the Spaniards. Being a key figure in the intelligence operation against the Basque terrorist group ETA, he is framed and by the time he returns to Spain, Paesa has been broken with his life turns out to be a mess. When Paesa realizes that he was framed by his own government and forced to leave the country, he craves for vengeance. The moment comes when he is hired by Luis Roldan, a powerful man in the government, to safeguard a huge chunk of illegal money. Paesa plans his revenge scheme of playing with Roldan's money. But in a world of deception and lies, things are not going as they seem.
6. The Red Sea Diving Resort (2019)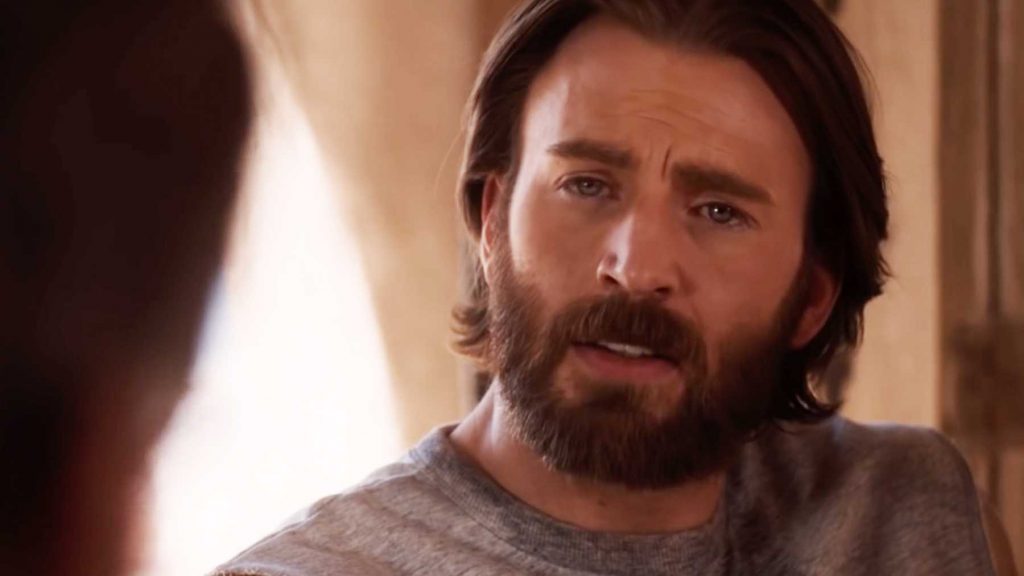 After enthralling the world with his performance in 'Avengers: Endgame', Chris Evans took on the Netflix original film 'The Red Sea Diving Resort' and provided a much restrained but powerful performance in this political thriller. Evans here plays the role of Ari Levinson, a Mossad secret agent who is posted in the African country of Sudan. Along with his colleagues, Ari plans to evacuate Ethiopian Jews from the country and send them safely back to Israel. The method Ari uses to make his operation success is truly unique. He asks Mossad to allow him to rent an abandoned hotel and use it as a resort which would act as a front for him to carry out his work. Though the plan works smoothly at first, Sudanese officials soon grow suspicious of Ari's activities. Though the film is made with a lot of attention to detail, it is a rather ordinary thriller which does not have any twists which would take the audience by surprise and throw them in a position they never expected.
5. Beirut (2018)
Written by Tony Gilroy and directed by Brad Anderson, 'Beirut' is a political thriller starring John Hamm, Rosamund Pike, and Dean Norris. Hamm's character Mason Skiles is a former diplomatic officer of the United States who has to visit Beirut during the Lebanese Civil War to save one of his friends from imminent death. The American government wants Skiles to negotiate with a terrorist for saving his friend's life since the latter is a CIA agent. Hardly does Skiles know that he is being used as bait by the government who have some other plan regarding the situation. Brilliant performances and a tense screenplay are the best parts of this film. There have been many espionage thrillers made in the past, each with its own nuances. However, 'Beirut' has managed to deliver the most entertaining aspects we expect from such movies while also delivering a whole new premise and multi-dimensional characters.
4. Get Smart (2008)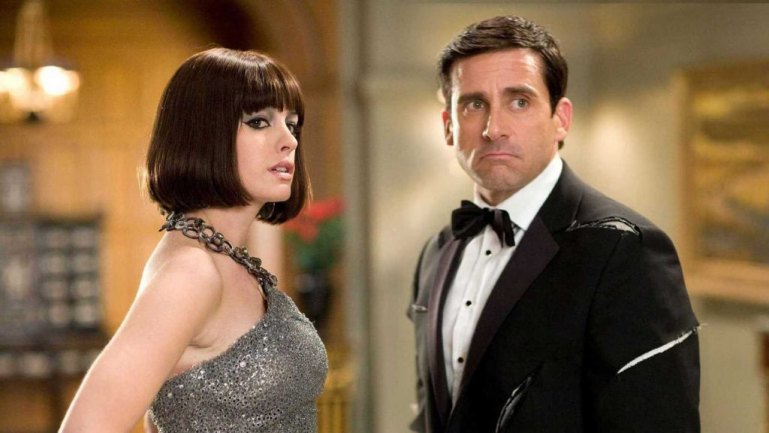 A brilliant spy comedy film, 'Get Smart' boasts of a stellar star cast comprising of Steve Carell, Anne Hathaway, Dwayne Johnson, James Caan, and Alan Arkin. Carell here plays the role of Maxwell Smart, an employee of the American intelligence agency CONTROL. Maxwell mainly does desk jobs and has never been assigned a field mission before the story of this film kicks off. However, an emergency arises when the office of CONTROL is bombed by the terrorist group KAOS. Having no other way, Smart is promoted to field agent and assigned the name Agent 86. He is assigned to work with Agent 99 (Hathaway), the only other operative fit for working, to find out the reason behind this attack and prevent any other destructive plan of KAOS. As the two of them work together, Smart's ineptitude constantly becomes a comical hindrance. With strong performances from the leading pair, 'Get Smart' becomes a rather entertaining watch which is full of action and comedy in every scene.
3. Spy Kids (2001)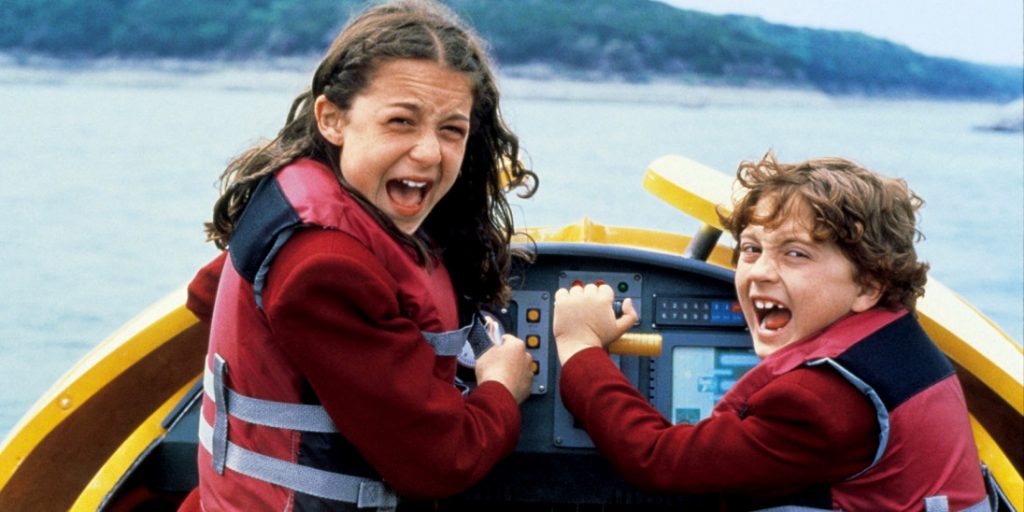 The film which gave director Robert Rodriguez unparalleled mainstream success, 'Spy Kids' released in 2001 and took the world by storm. The film centres around the brother-sister duo of 12-year-old Carmen and 9-year-old Juni who have to take on a rather dangerous mission due to unforeseen circumstances. Their parents, Gregorio and Ingrid Cortez are spies who are rather successful in their jobs, but it so happens that the couple one day disappears without any trace. While the two kids are waiting for any news of their parents, they are visited by an agent working for the Organization of Super Spies (OSS), where their parents also work. However, as time progresses, it turns out that this agent is not actually who she claims to be. Starring Antonio Banderas, Carla Gugino, Danny Trejo and other Rodriguez regulars, 'Spy Kids' is a highly entertaining film which is completely different from most other works of the director we are used to seeing.
Read More: Best Childhood Movies of All Time
2. The Exception (2016)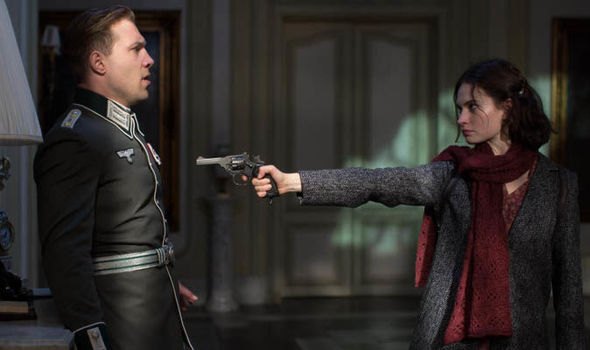 If you are ever made to choose between your ideology and your emotions, what will you do? If this question is something that keeps you awake at night, you will find a reflection of the same in this World War II drama directed by David Leveaux. However, you will, of course, find it hard to sympathize with the protagonist at first because he is a Nazi soldier. This central character has been assigned to go as a spy to the retreat where the Nazi government has exiled the Kaiser. He is there to see whether the deposed king is planning anything in secret against the Nazi government. Once there, he falls in love with one of the girls who works as an attendant for the Kaiser. The only problem is that the girl in question is a Jew, and as is known by all, the Nazis considered Jews as low-borns and pests of their so-called Aryan race. The film presents us with an interesting question and builds its story quite beautifully around the same. If you have not watched 'The Exception' yet, we suggest you head over to Netflix right away.
Read More: Best 90s Movies on Netflix
1. Spooks: The Greater Good (2015)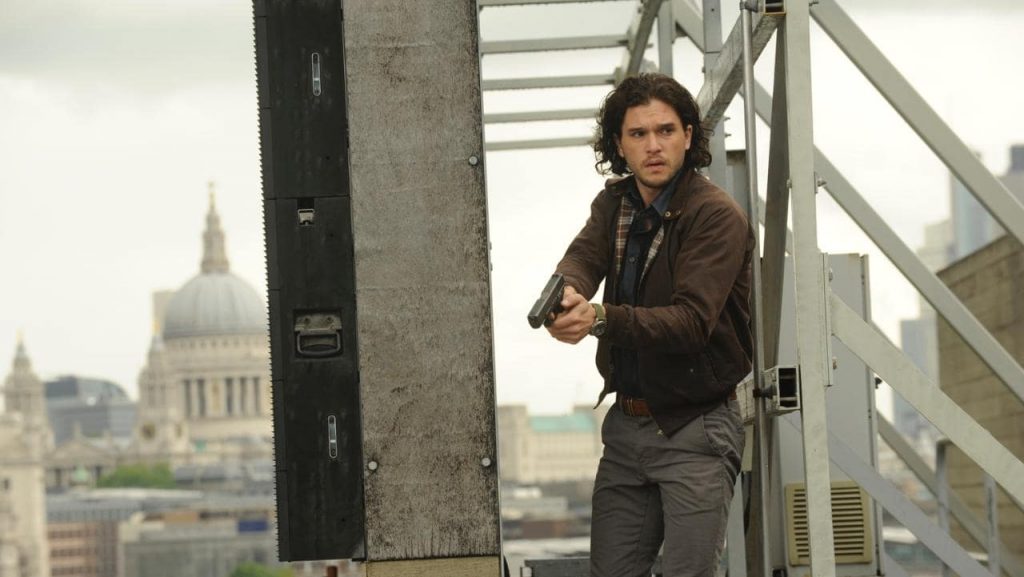 This 2015 British spy film is a continuation of the BBC One series 'Spooks'. The central character in this film is an MI5 agent called Harry Pearce who works in the counter-intelligence unit. While transporting a most-wanted criminal, a convoy led by Harry is attacked and the perpetrators manage to free the prisoner. When a massive public outrage builds up against the MI5, Harry disappears from the scene and recruits former MI5 agent and his prodigy Will Holloway to start an unofficial investigation into the disappearance of this criminal in question. A stylish spy thriller, 'Spooks: The Greater Good' does not offer us anything outside the box except a chance to see Kit Harrington shining in the character of Holloway. If you want to sit back and enjoy a spy-action film, 'Spooks: The Greater Good' can be a great choice.
Read More: Best Rom-Coms on Netflix