First crush, first love, and vulnerabilities. Butterflies in the stomach, while our hearts skip beats. Being a teenager was beautiful, wasn't it? Even the smallest things would get us all excited, and falling in love was so damn easy. No matter who you were or where you were in school, you'll surely have at least one story about your love life. It could be a major heartbreak, a rejection, a regret or maybe even the best decision of your life.
We've all been there. Now I'm sure most of us would never want to revisit our teenage years and especially not the childish romance part of it because you know we're adults now who seek meaningful relationships (at least that's what we tell ourselves). But still, we find ourselves being drawn to teenage dilemmas of love that are portrayed in so many movies. The best part is we get to see these from a distance and say "Hah! I did that too" or "Man, I dodged a bullet in school." Whatever your reasons may be, we've made a list of really good teen romance movies on Netflix that are available for streaming.
15. Irreplaceable You (2018)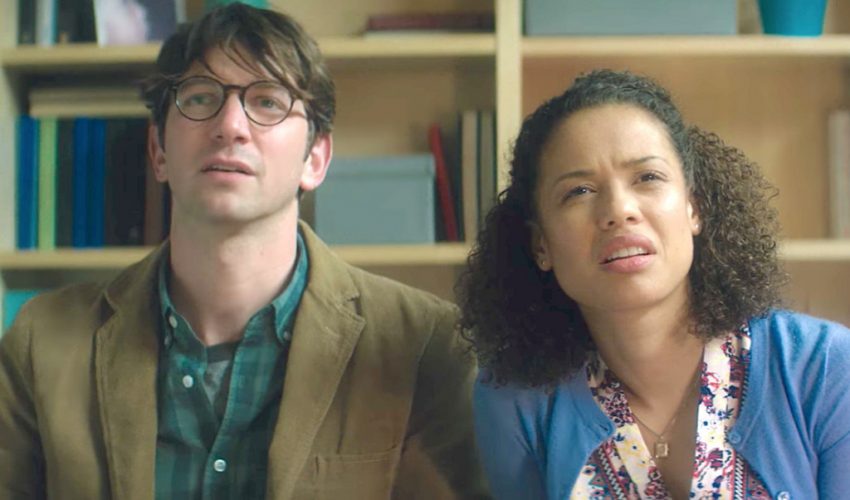 'Irreplaceable You' is about a couple, Abbie and Sam, who have known each other since they were kids. But when Abbie is diagnosed with cancer, she decides to find a new lover for Sam which eventually makes her realize that they're meant to be together forever and they're both irreplaceable. The movie can be dull and a little flat at times but by the end, it will still leave you a little teary-eyed and will surely touch your heart.
14. Some Freaks (2016)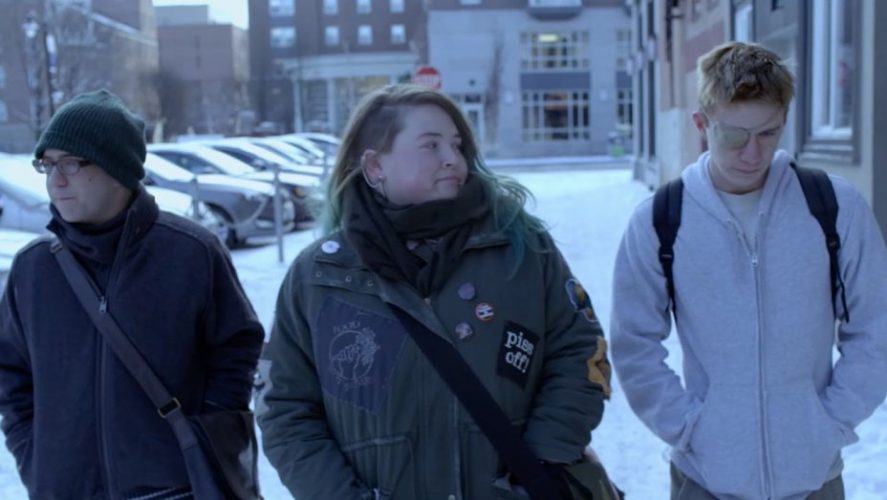 Matt is a one-eyed high school senior who falls in love with an extremely overweight girl named Jill. After graduation Jill moves to a new city for
college
. When they meet the next time Gill has completely transformed herself by losing weight. Matt does not seem to handle that well and Jack's behavior towards her new look makes Jill reconsider their relationship. What follows is a funny and dramatic story of the couple who try to figure out who they truly are and how that aligns with what others think about them. This movie will surely bring back memories of being insecure as a
teenager
and for those who were bullied and called misfits, this one will be very relatable.
13. The Perfect Date (2019)
A Netflix original, this teenage romantic comedy film centers around a character called Brooks Rattigan (Noah Centineo). Despite being academically qualified enough to get through any Ivy League college, Brooks does not have any extracurricular activity to show. Neither does he have the required money to pay the high fees of such a college. Through some incidents, Brooks learns that one thing he excels as is posing as someone's boyfriend. Thus, he gets hold of his programmer friend Murph (Odiseas Georgiadis) and creates an app by which girls can hire him as a stand-in boyfriend. The business starts off and money keeps pouring in. Problems arise only when Brooks seriously falls for one of his clients. The film is fun to watch, and that is the best thing that can be said about it. The characters, the story, and the humor are rather generic.
12. The Outcasts (2017)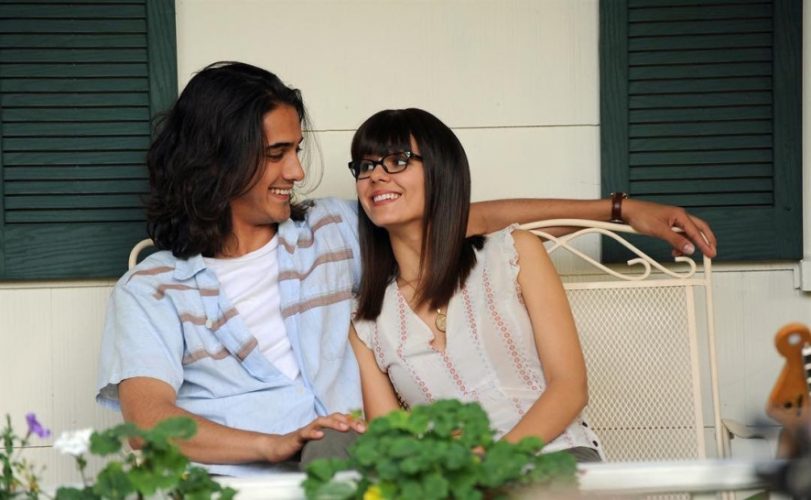 Two geeky best friends Mindy and Jodi are always victims of pranks by the other kids. When one day the "Queen Bee" of the school pulls off a very embarrassing prank on the two, the best friends build an army of other victims like them. All of them then come together as the outcasts of the school to get their revenge, meanwhile, a love story thrives between Mindy and Jodi. The movie has a lot of humor, wit, and fun but at times may come off as a 'Mean Girls' rip off.
11. You Get Me (2017)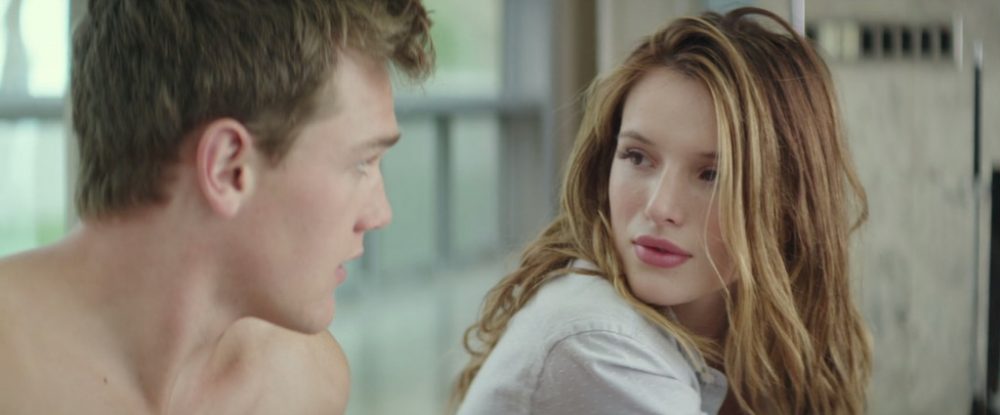 The story revolves around Tyler's life who is a high schooler madly in love with his girlfriend Ali. When Ali ends up breaking up with him over a very big fight between the two, Tyler turns to Holly and ends up sleeping with her. But the next day, a shit storm unfolds when Ali also wants to have Tyler back and Holly too has taken a transfer to their school, now determined to have Tyler all for herself. This one will remind you of all the wrong choices that you made back in the day and ended up in some serious trouble. Acting out of our feelings was common for us when we teenagers, but it did not necessarily lead us to the best places.
10. Heathers (1988)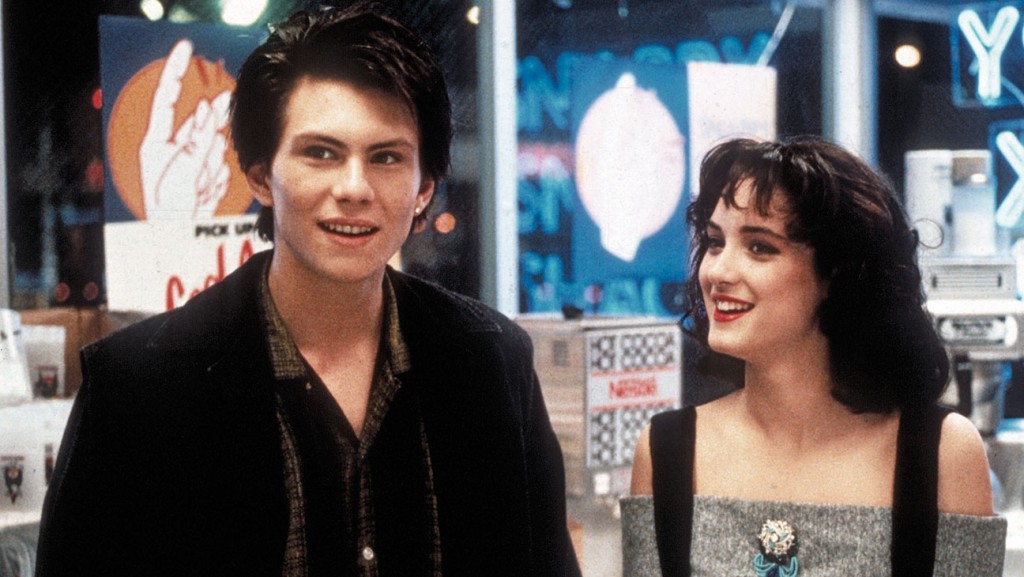 This one takes a whole dark approach to the teen romance genre. Remember being in school and hanging out with people you didn't like but you still did because you did not have a choice and just wanted to look cool? Veronica's story is somewhat similar. She hangs out with a group of girls called "The Heathers" but she totally despises them to an extent where she would be willing to kill them. When she starts dating a psychopath named Jason Dean, the two get together to kill all the members of "The Heathers" one by one and cover them up as suicides. If satire is your thing, then do not miss out on this one.
9. Rip Tide (2017)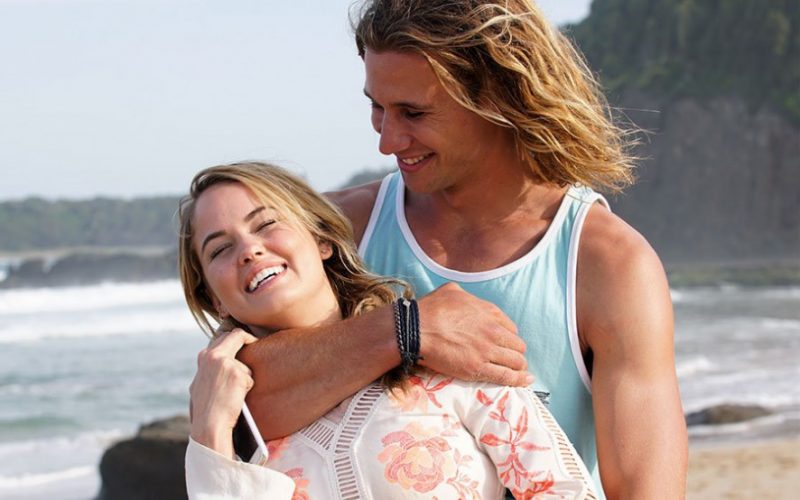 'Rip Tide' is the story of a teenage model name Cora who falls prey of the paparazzi and a damaging video of hers goe viral. Her parents decide to send her to Australia to her Aunt Margot to get her away from this mess and that's where she meets her love interest, a guy named Tom. The movie does a great job in showing the wonderful transition Cora's life goes through and gives hope that no matter how bad things may seem at a certain point of our life, things will always get better slowly. But the characters of the movie lack substance and the film could've progressed in a more subtle way. But still overall its quite an inspiring story with a dash of romance in it.
8. Sierra Burgess is a Loser (2018)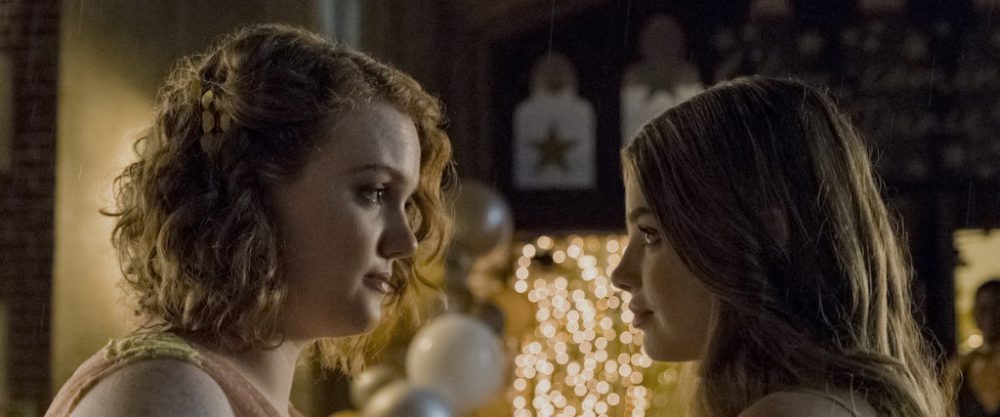 Sierra Burgess is a typical high school teenager who's insecure about the way she looks. She sees herself as a complete loser and hates the other high school girls who obsess over their looks. Things get really complicated for her when she starts texting a good looking high school jock anonymously who believes that she is someone else. And that someone else is the most popular girl in school. All this leads to Sierra and the popular girl teaming up to win the hearts of their crushes together. Along the way, they realize harsh realities about each other and gain each other's sympathy to become really good friends. Things start to get really complicated but in the end, everyone learns a lesson. The movie could've been really good like other Netflix teen flicks that came around the same time. But what the movie was trying to show turned out to be the complete opposite of what they portrayed and all of it made the protagonist Sierra Burgess look like the villain of the story because of the way she treats everyone. But you might have a very different opinion about that, so do give it a shot.
7. Naomi and Ely's No Kiss List (2015)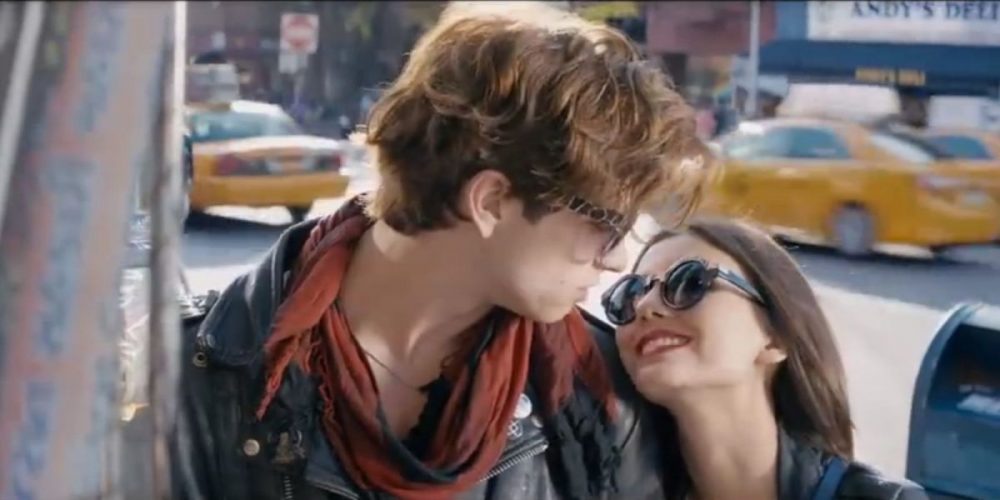 Naomi and Ely have been lovers since forever even though Ely is not exactly straight. But things get really complicated between them when the two fall for the same guy. Being almost inseparable their entire lives, now the bond between the two will be tested to its limits as the two try to find themselves and also the true value of each other's presence in their lives. Overall the movie is more or less a typical teen movie and is enjoyable at times. Other than that the movie has nothing more to it, no cheesy drama, no emotions, no sense of humor that'll make you rewind and watch a particular scene again, it's just a good time killing teen romance.
6. The Edge Of Seventeen (2016)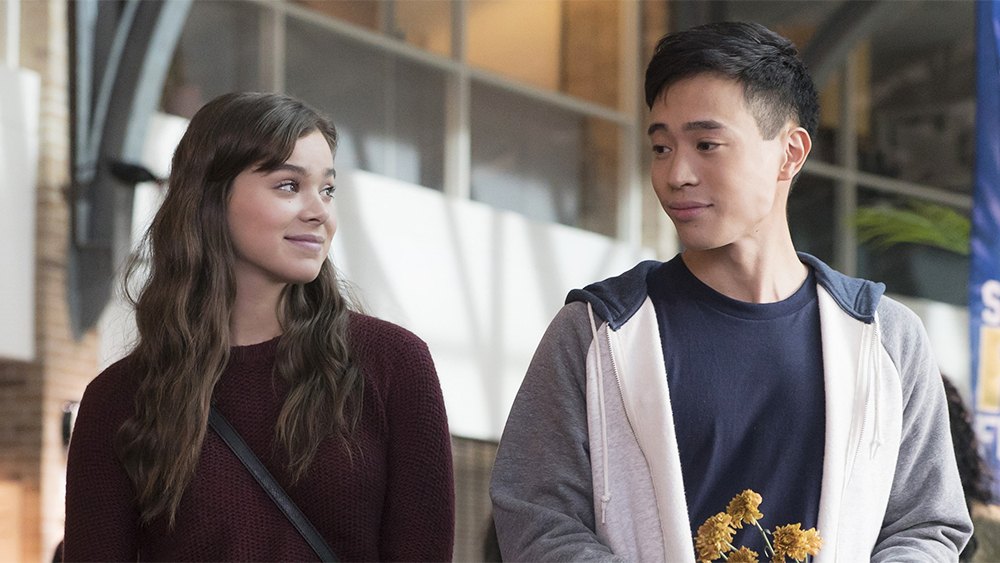 Teenage is a murky time in anybody's life. This is the period when we suffer from doubts and insecurities, and are still finding out a lot of truth about our own personalities. In such a situation we find the leading character of the film 'The Edge of Seventeen', Nadine (Hailee Steinfeld). Nadine finds out that her brother is dating her best friend, and this causes her to feel alone, without anybody by her side. It is during this period of her life that she comes across a guy who treats Nadine in a way that makes her feel that somewhere we come across love when we least expect to. A smart and touching film, 'The Edge Of Seventeen' stands out because of the solid performance by Steinfeld in the leading character.
5. Blue Is The Warmest Color (2013)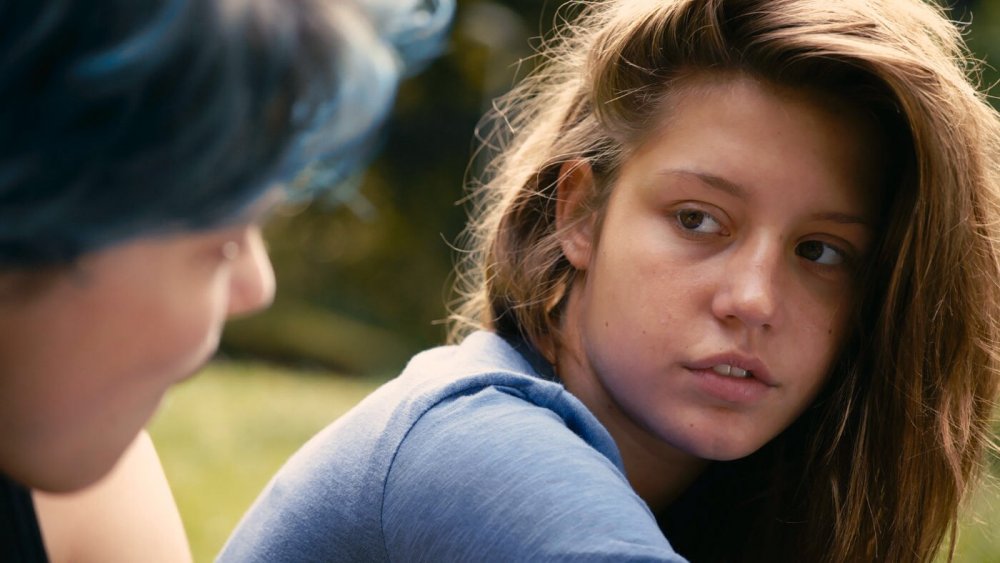 Based on a graphic novel of the same name, 'Blue Is The Warmest Color' is a film which sent ripples across the world as soon as it premiered at the Cannes Film Festival. The movie centers around the romantic relationships of a teenage girl called Adele. When we meet her for the first time, we see that Adele is in a relationship with a boy and shares a passionate sexual encounter with him. Later, a girl called Emma comes into her life and Adele realizes she is more comfortable sharing her life with Emma rather than her boyfriend and the two girls soon begin a passionate relationship. It is in her relationship with Emma that Adele manages to find who she actually is, and moreover, this is where her passions and desires find a voice. The film has some of the most graphic sex scenes in cinema history, with the authentic performances of the two leading actors making it seem as real as possible. 'Blue Is The Warmest Color' grabbed the Palme d'Or at the Cannes Film Festival.
4. The Kissing Booth (2018)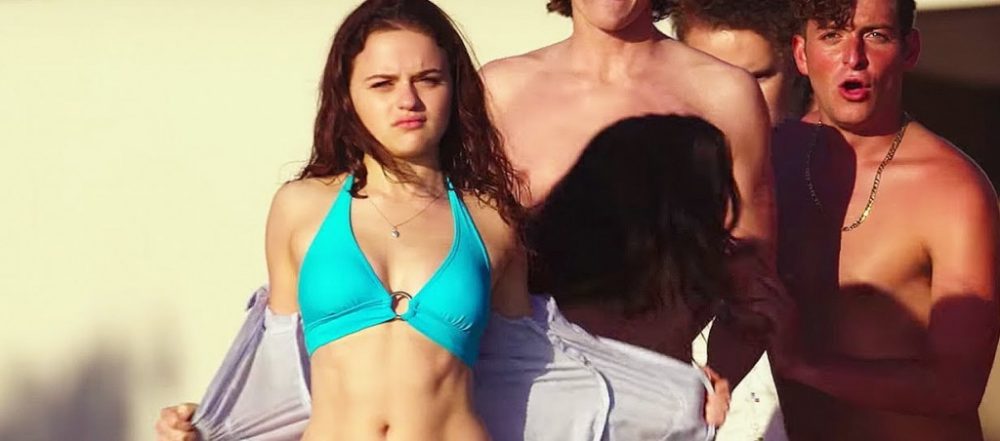 As typical as this one maybe it's still surprisingly catchy and will keep you entertained. 'The Kissing Booth' is the story of a teenager named Elle who ends up locking lips with her longtime crush Noah at a kissing booth. But Noah happens to be the brother of Elle's childhood best friend, Lee. Sparks do fly between Elle and Noah but the two try really hard to keep their relationship as secretive as possible so that Lee does not find out about them. But he does catch them red-handed one day and hell breaks loose not just between Noah and Lee but also between Noah and Elle, who went far beyond breaking their friendship code.
Read More: Best Gay and Lesbian Movies on Netflix
3. To All the Boys I've Loved Before (2018)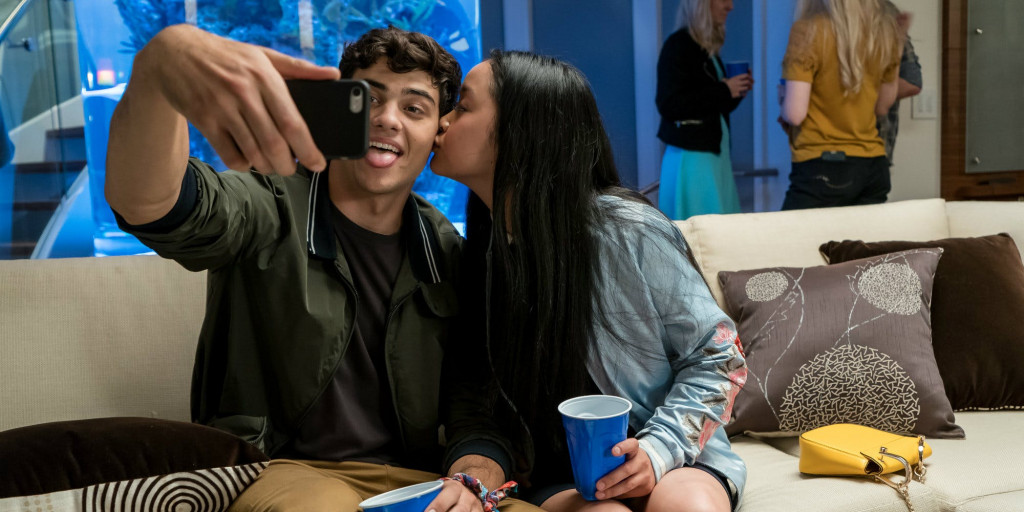 'To All The Boys I've Loved Before' is another Netflix teen romance flick that recently came out and literally blew up all over the internet. The movie revolves around the life of Lara who writes letters to all her crushes but never really sends those letters to any of them and keeps them hidden in a box instead. When someone discovers those letters in her room and sends them to all her past crushes, her life becomes extremely chaotic. She now has to deal with not just one but two of the guys who happened to be on her list of ex-crushes. But along the way, she does find love and also finds value in her relationship with her sister.
2. American Honey (2016)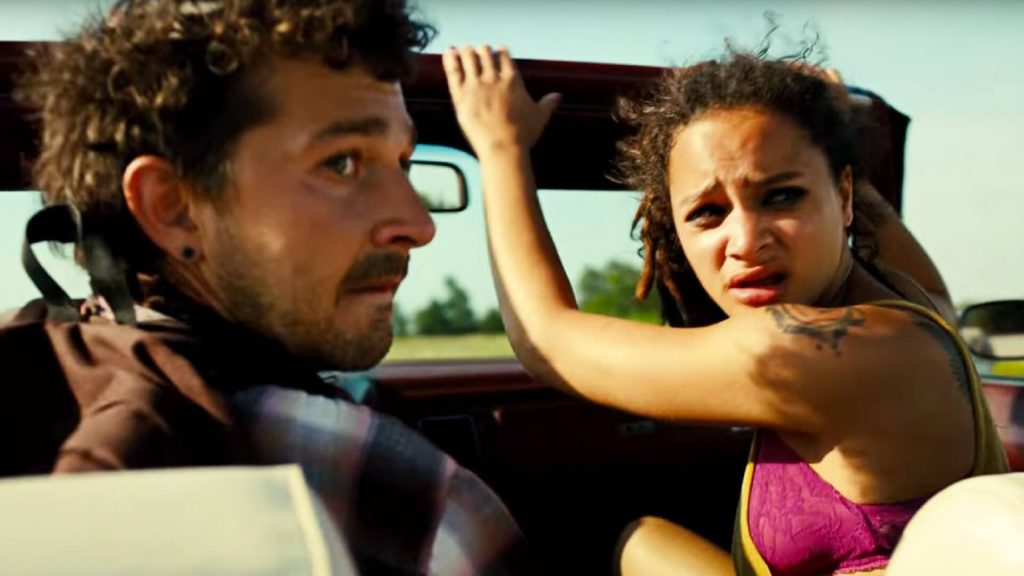 'American Honey' is a road movie about the life of an adolescent girl called Star. Having grown up in a troubled home, she has always wanted to get out of the place and explore the world on her own terms. The opportunity of doing exactly that comes along when she meets a traveling sales crew who go from city to city selling different products. Star falls in love with one of the boys working with the crew, Jake (Shia LaBeouf), and with his help, she explores the wild life on the road filled with hedonistic pleasures. This is a film which will take you close to the soul of America, where you will get to see people and places which are not that widely represented in mainstream culture. Star becomes your companion in this journey, as both the audience and the teenage girl get to explore the country and its people like never before.
1. Alex Strangelove (2018)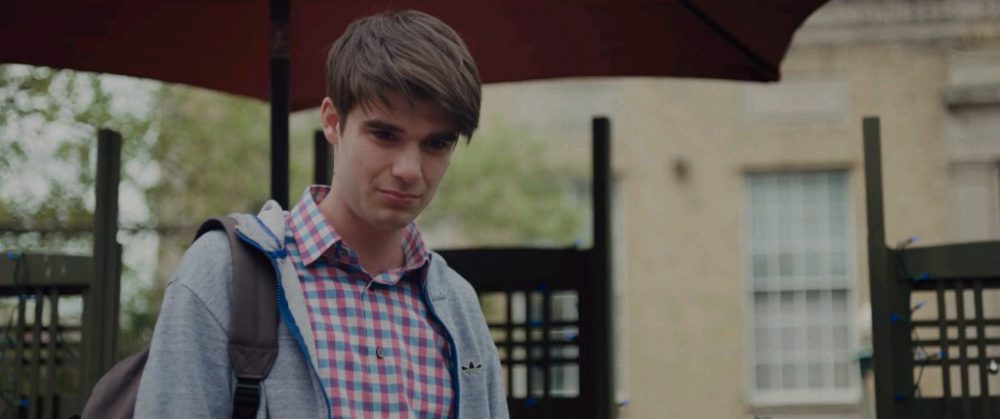 'Alex Strangelove' is the kind of movie you'll end up watching just to kill time but by the time it's over, you'll have big beads of tears rolling down your cheeks. The movie is about a high school teenager who has an almost perfect life with great grades and an amazing beautiful girlfriend. But things get really complicated when he accidentally meets Elliot who is a handsome and charming young man sending Alex into a very strange journey of self-exploration through sex, friendships and an adventure that brings joy in his life but at the same time confuses him.
Read More: Best Original Shows on Netflix