American singer, songwriter, actress, and comedian Bette Midler doesn't need much of an introduction. She started pursuing a major in drama from the University of Hawaii at Manoa but dropped out after three semesters. She appeared in the 1966 film 'Hawaii' (1966). Since the 1970s, she has released 14 studio albums as a solo artist. Apart from her successful music career, she has also ventured into the world of acting and has gained noteworthy prominence. She has been nominated for the Academy Award not just once, but twice. To add to that, she has won four Golden Globe Awards, along with multiple nominations. She is a recipient of the Primetime Emmy Award and has received nominations for BAFTA Film Award, American Comedy Awards and British LGBT Award as Global Icon.
The singer began her career with theatre in 1965 when she landed her first professional role in Tom Eyen's Off-Off-Broadway plays 'Miss Nefertiti Regrets' and 'Cinderella Revisited'. During the summer of 1970, she began singing at the Continental Baths, a gay bathhouse in the Ansonia Hotel in New York City, and over a short span of time, built up a huge following. In December of 1972, she launched her first album 'The Divine Miss M', co-produced by Barry Manilow. The album reached Billboard's Top 10 and went on to become a Platinum-certified album, selling over a million copies. The follow-up album titled 'Betty Midler' too reached Billboard's Top 10, and sold almost close to a million copies. Some of her popular albums include 'Songs for the New Depression' (1976), 'Broken Blossom' (1977), 'Bathhouse Betty' (1998), 'Sings the Rosemary Clooney Songbook' (2003), 'Sings the Peggy Lee Songbook' (2005) and 'Cool Yule' (2006).
After appearing in a few minor roles in some television productions, Medler made her motion picture debut in 1979, starring in the rock and roll tragedy 'The Rose' (1979). She portrayed a drug-addicted rockstar in this drama film, struggling with constant pressures of her career and insurmountable demands of her manager. The character was loosely based on the life of Janis Joplin. Her performance received wide critical acclaim, earning her a nomination for the Academy Award for Best Actress. She also won the Golden Globe for Best Actress (Comedy or Musical) for the same role. In 1986, Midler starred opposite Nick Nolte and Richard Dreyfuss in director Paul Mazursky's brilliant comedy 'Down and Out in Beverly Hills' (1986). Following this, she went ahead to star in a number of comedic roles in films such 'Ruthless People' (1986), 'Outrageous Fortune' (1987), 'Big Business' (1988), 'Beaches' (1988), and so on.
In a career spanning almost half a century, Midler has received global fame. She has sold over 30 million records worldwide and has received four Gold, three Platinum, and three Multiplatinum albums by RIAA. Recently, she made an appearance on Broadway in a revival of 'Hello, Dolly!' which began preview performances on March 15, 2017, and premiered at the Shubert Theatre on April 20, 2017. This was her debut leading role in a Broadway musical. On June 11, 2017, Midler received the Tony Award for Best Actress in a Musical for the title role in 'Hello, Dolly!'
Midler has been connected with several philanthropic projects. She founded the New York Restoration Project (NYRP), a non-profit organization aimed at rejuvenating neglected neighborhood parks and economically neglected neighborhoods of New York City. After 9/11, in 2001, she took up programs to help wounded service members and their families, by providing them with resources, including homes. One of the programs included helping the servicemen come out of trauma and injury. At this point you must be wondering what is the next Bette Midler movie or TV show? Well, here's the list of upcoming Bette Midler films and TV shows scheduled to release in 2019 and 2020. We can only hope that the latest Bette Midler movies would be as good as some of her recent ones.
2. The Addams Family (2019)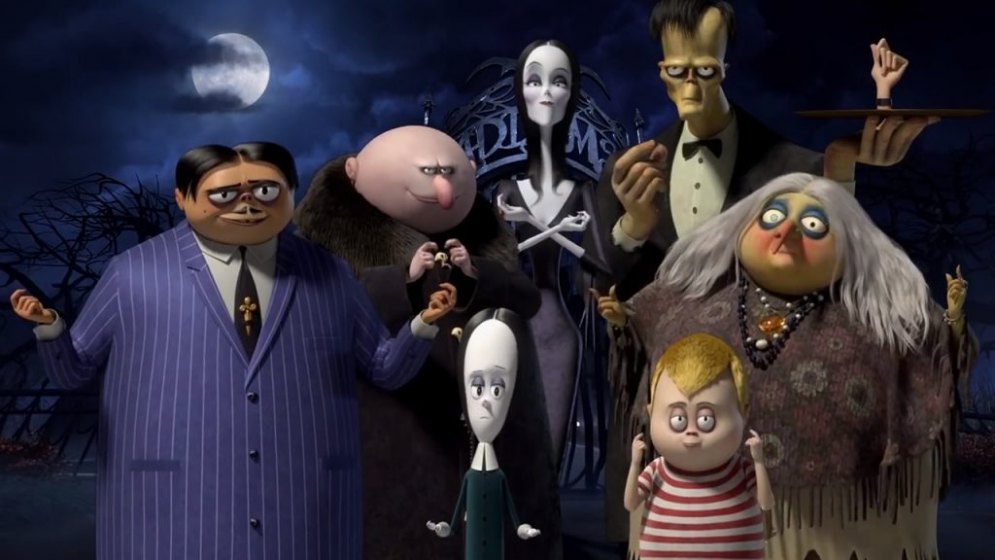 Directed by Conrad Vernon and Greg Tiernan, upcoming 3D computer-animated horror comedy 'The Addams Family' features the voices of Oscar Isaac, Charlize Theron, Chloë Grace Moretz, Finn Wolfhard, Nick Kroll, Snoop Dogg, Bette Midler, and Allison Janney. As the title indicates, the plot revolves around the Addams family, whose lives begin to change when they move to New Jersey. The movie shows how Gomez, Morticia, Wednesday, Pugsley and Uncle Fester square off against a reality television show host. Initially, the film was scheduled for an October 18, 2019 release. But to avoid any sort of competition with the forthcoming 'Maleficent: Mistress of Evil', the makers have decided to release it on October 11, 2019.
1. The Glorias: A Life on the Road (TBA)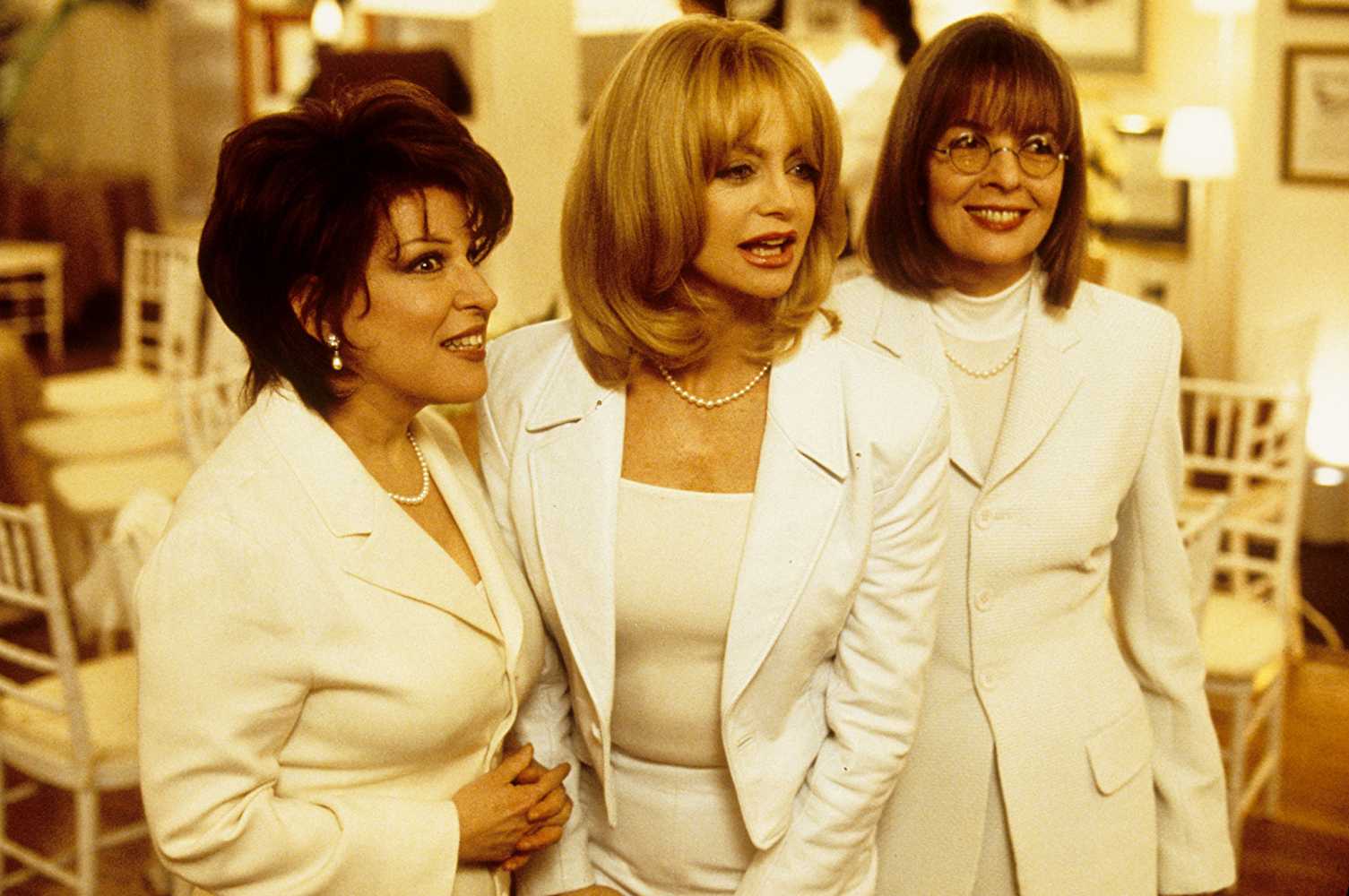 Bette Midler is all set to star in the upcoming biographical drama film 'The Glorias: A Life on the Road', directed by Julie Taymor from a screenplay by Sarah Ruhl and Taymor. Towards the end of 2018, it was announced that a biopic of activist Gloria Steinem was in production. In this drama film, three actresses are to portray various stages of her life. Alicia Vikander would play the character from age twenty to forty, and Julianne Moore would play the age beyond forty. Filming began in January this year in Savannah, Georgia. The film is currently in the post-production stage and does not have a release date as of yet.
Read More: Upcoming Julianne Moore Movies