'Better Call Saul' is an American television crime drama series created by Vince Gilligan and Peter Gould. It is a spin-off prequel of Gilligan's prior series 'Breaking Bad'. If you are a true 'Breaking Bad' fan then 'déjà vu' are the words for you. The show has received widespread critical acclaim and has been showered with nominations in major awards like Emmys, Golden Globes and Screen Actors Guild Awards. Adapted in a similar tone to its parent show, it has a comic touch that naturally presents itself as out-of-situation, while articulating a serious issue. It gives us a full story of how Saul Goodman became the resourceful lawyer that we had met in the previous series. Apart from him, we also get a backstory of some other major characters.
Better Call Saul Cast: Who's in it?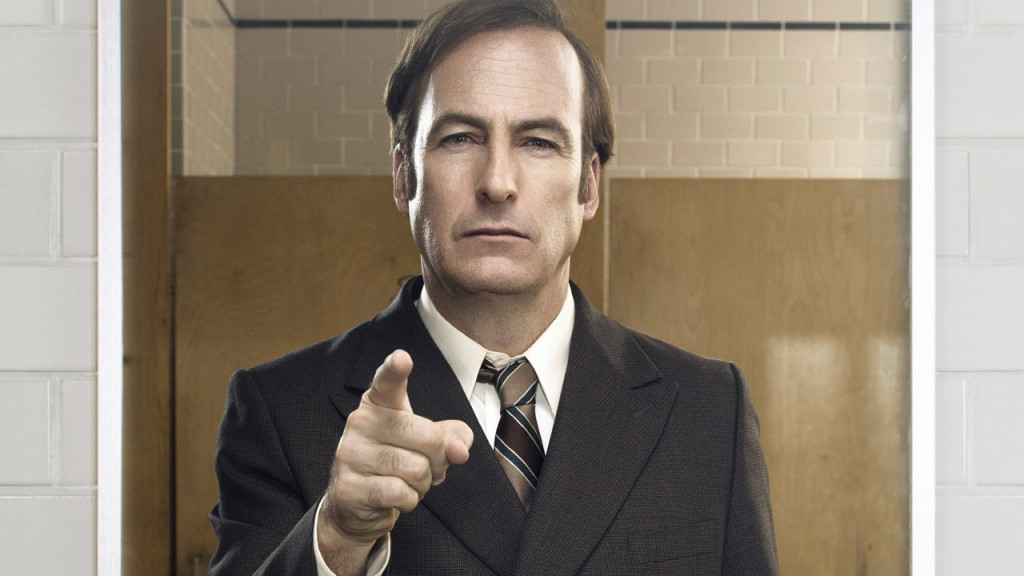 The cast of the show is led by Bob Odenkirk, who plays the role of Jimmy McGill. The other core cast members are Jonathan Banks as Mike Ehrmantraut, Rhea Seehorn as Kim Wexler, Giancarlo Esposito as Gustavo Fring, Patrick Fabian as Howard Hamlin, Michael Mando as Nacho Varga, Tony Dalton as Lalo Salamanca and Joe DeRosa as Caldera.
A bunch of characters, that have been introduced in the previous seasons, might also be on the payroll for the upcoming season. However, due to the secrecy of the network about the upcoming season, we can't be sure about all of them. 'Better Call Saul' has, previously, seen the likes of Laura Fraser, Lavell Crawford, JB Blanc, Tina Parker and Mark Margolis join in the roles that haven't yet lost their purpose in the storyline.
As the timeline of 'Better Call Saul' inches closer to that of 'Breaking Bad', we can expect a cameo appearance from iconic characters Jesse Pinkman (Aaron Paul) and the man himself, Walter White (Bryan Cranston). We will update this page as new additions to the cast are confirmed.
Read More in TV Preview: My Brilliant Friend | The New Pope
Better Call Saul Plot: What is it about?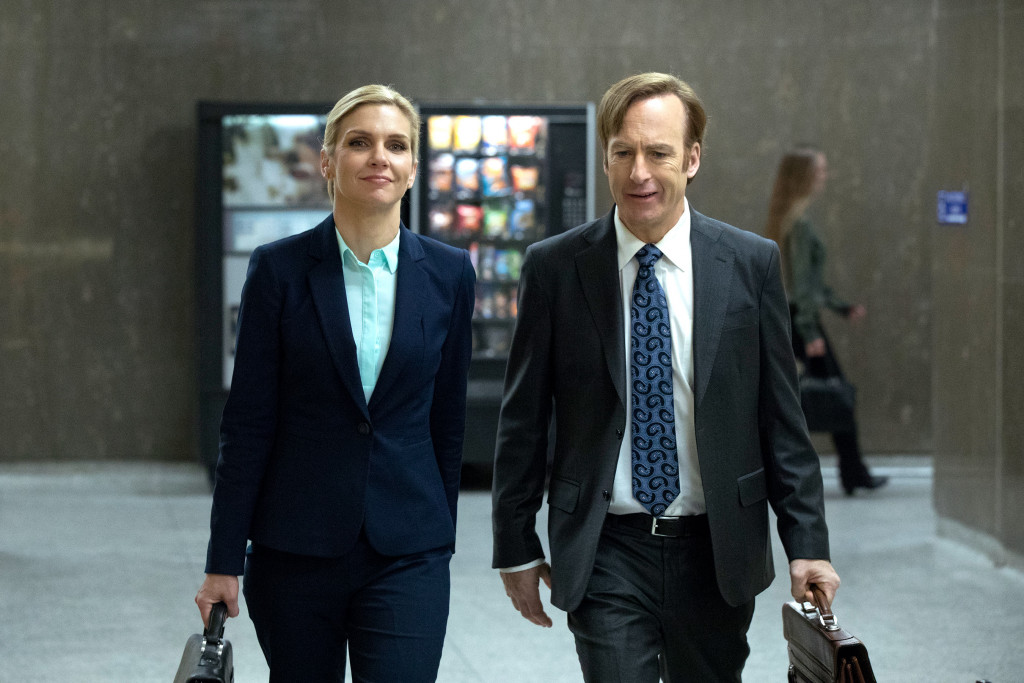 The show focusses on the much-beloved character of Saul Goodman. Taking us back to 2002, it starts from the beginning and tells the story of how a small-time lawyer, Jimmy McGill, turned into the Saul Goodman we know.
Jimmy was previously in-and-out of hot water thanks to scams and criminal deeds that caused shame to his brother, Chuck. The first three seasons have centred on the tension between Jimmy and Chuck, with each has attempted to push the other out of their law practice. This back-and-forth culminated with Chuck committing suicide after Jimmy publicly disgraced him in an attempt to save his partner, Kim Wexler's career.
Wexler has been another source of tension for Jimmy. The future sleazeball lawyer clearly has feelings for Kim, but his questionable ethics too often come between them. Still, she went out on a limb and opened a law firm with Jimmy, which has been continuously been put in jeopardy due to her partner's shady dealings.
Alongside the legal drama, there's also been the rise of Gus Fring, aided by Jimmy's associate Mike Ehrmentraut, directly tying the show into Walter White's story.
The plot of season 4 explores Jimmy's transformation into Saul Goodman as he moves deeper into the criminal world, eventually jeopardizing his reputation as a lawyer and his relationship with Kim. It also throws light on Gus and Mike's equation. Season 5 is expected to mark the beginning of the timelines of 'Better Call Saul' and 'Breaking Bad' overlapping. Vince Gilligan remarked at Comic-Con that the upcoming instalment of the series would be "the best season yet." It would be interesting to see if Bryan Cranston will finally make an appearance on the show as Walter White.
Better Call Saul Season 5 Release Date: When will it premiere?
'Better Call Saul' season 4 premiered on August 6, 2018. The series was soon commissioned for the fifth season. AMC has been very secretive about the next season and has prohibited the actors from posting any pictures because even a minor slip can lead to a great wave of speculation among fans and the surprise factor won't be that effective. We can't blame the network for being so cautious, considering that a similar thing has previously happened with its other popular shows as well. Moreover, the hard work of the storytellers and the patience of the viewers might come to fruition in the fifth season with the highly anticipated complete transformation of Jimmy McGill into the good ol' Saul we know. While this is great news, it also comes with a bitter taste.
The morphing of Jimmy into Saul means the nearing of the storyline of 'Better Call Saul' to 'Breaking Bad'. A statement from cast member Giancarlo Esposito suggested that the sixth season could very well be the end of the story for the show. However, no official stance has been taken by the network and the showrunners. Considering the great job they have done with 'Better Call Saul', who knows, they might find a way around the already existing world of 'Breaking Bad'. Moreover, there is the 'Breaking Bad' movie that is being kept all hush hush. There might be more of Saul Goodman's story after all. In any case, the show will be around for a couple more years, at least. The production delay means that'Better Call Saul' season 5 can only release sometime in early 2020. As soon as we receive more word on the subject, we will update this section.
Read More in TV Preview: The Voice | World of Dance
Better Call Saul Trailer
While you wait for 'Better Call Saul' season 5, you can catch all the previous seasons of the show on Netflix. Here is a look at the fourth season.
Read More: Best Classic Shows on Netflix