Imagine the life of Bill Hader without 'Saturday Night Live!' The comedian has engraved his 'Saturday Night Live' image on the viewers so deeply with popular characters and impersonations like 'Stefon.' He debuted as a player in the 2005 season of SNL and instantly recognized a natural force of talent. SNL took him in as a cast member in the next season. Hader's extraordinary success and popularity as SNL characters, helped him to stay with the show till the 2012-13 season. Moreover, the success he earned at SNL paid well for his career in Hollywood. Hadar landed in some ambitious movies and TV Shows later.
Growing up in Tulsa, Oklahoma, Hader moved into LA with a dream of becoming a filmmaker. He did everything from assisting productions and summer jobs during in struggling early years. When a friend invited the charismatic young man to a Second City performance, it opened Hader's door to the Second City Los Angeles Improv Troupe. After got into SNL as a cast member, Hader became a household name with his recurring character, 'Stefon,' a New York club correspondent. 'Stefon' also landed him in movies like 'Superbad,' 'Forgetting Sarah Marshall,' 'Tropic Thunder,' and 'Hot Rod,' and TV Shows like 'South Park.'
In 2002, Hader became the second SNL cast member to be nominated for an Emmy in the Best Supporting Actor in a Comedy Series category after Eddie Murphy in 1983. At this point, the question that might be circling your mind is what is the next Bill Hader movie and TV show? Well, the good news is that we have a clear answer to that question. Here's the list of upcoming Bill Hader films/TV shows scheduled to release in 2019 and 2020. We can only hope that the latest Bill Hader TV show would be as good as some of her recent ones
1. Saturday Night Live (TV Series, 1975 – )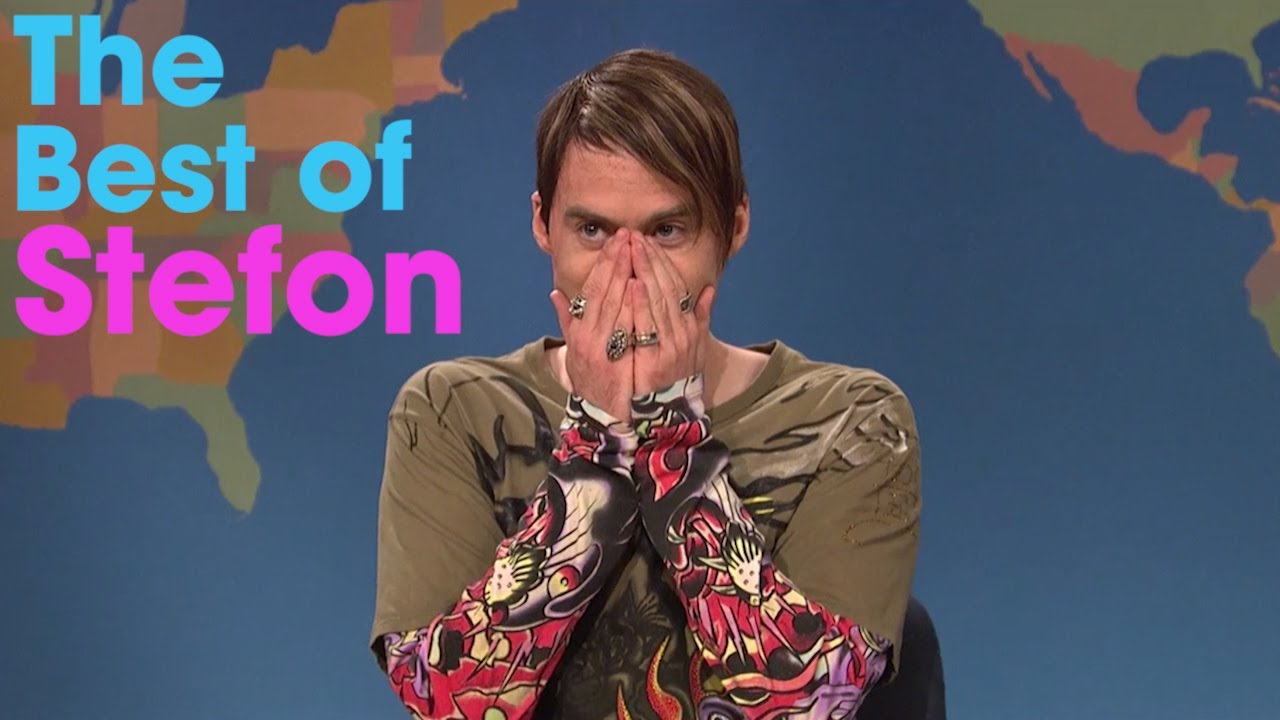 Even though Bill Hader bid adieu to his popular regular 'Stefon' on May 18, 2013, he retraces his steps with frequent SNL cameos. In an unforgettable finale, his character 'Stefon' tied knot with the long-time love interest Seth Meyers. His last SNL appearance was on March 2 episode which addressed the Congressional hearings of Donald Trump's former lawyer. Bill Hader played Ohio's representative, Jim Jordan in the NBC sketch comedy series. Fans can expect him at any time, in any role in the SNL episode as it is his home turf. For Hader, paying a cameo visit to SNL is like returning home where you spent almost eight years as a comic chameleon.
2. Documentary Now! (TV Series, 2015 – 2019)
'Documentary Now!' was a great escape for those who are fed up to neck watching serious documentaries about grave issues. When creators Bill Hader, Seth Myers, Rhys Thomas, and Fred Armisen introduced an hour-long 'Documentary Now!' it went on to become an instant hit. The series is a hilarious take on the slew of documentaries on streaming platforms and social media.
Season 1 of the series had Hader and Armisen playing almost all the roles with poking fun of other documentaries. Hader's portrayal of Vivienne 'Little Vivvy' Van Kimpton in the episode 'Sandy Passage' was a big hit. The episode was based on the acclaimed documentary 'Grey Gardens.' Hader reinvented his comedic writing genius with Season 2. He invested himself as a full-time writer as the second season featured a series of guest stars. The ongoing third season of the show lists Hader as both Creator and Writer with a number of guest stars like Mulaney, Taran Killam, Owen Wilson, and Cate Blanchett. Rhys Thomas continues his stint as the show director.
3. Barry (TV Series, 2018 – )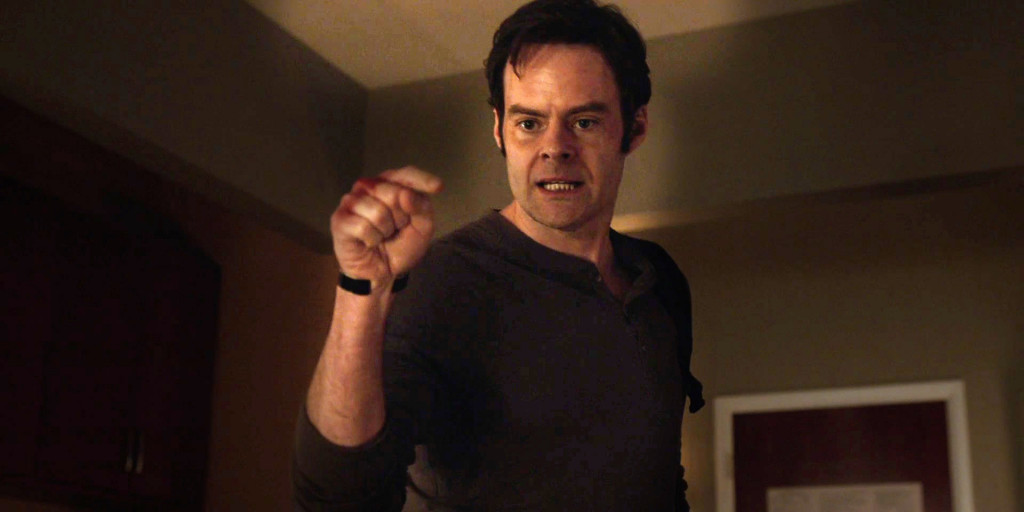 After the humongous success of 'Barry Season 1,' Bill Hader co-created, stars in, executive produces, writes, and directs the Season 2 of the hit HBO series. The second season of 'Barry', which premiered on March 31, 2019, showed Hader's hitman-turned-actor 'Barry' tries to get rid of his gory past. He plans to strengthen his acting skill and build up a future on it. The first episode was also a little conspicuous for the absence of Detective Moss, who is presumed dead. The dark comedy series is expected to dive deep into the psyche of the former hitman while maintaining the quick wit and satirical sense of lampooning Hollywood.
4. The Angry Birds Movie 2 (2019)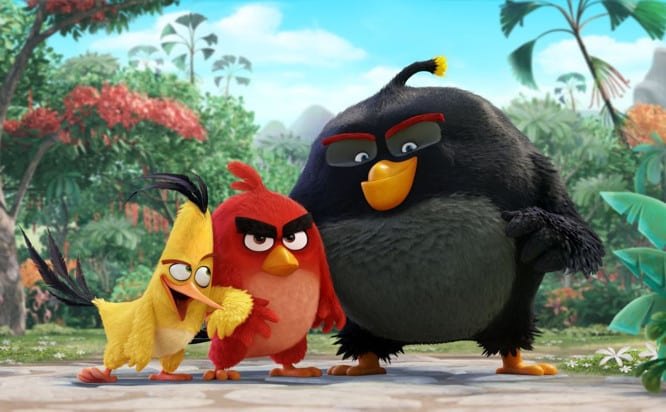 'The Angry Birds 2' is the sequel of Sony's original computer-animated hit of 2016. The movie features an ensemble voice cast with Bil Hader reprises his role as Leonard, the pig. Other members in the voice cast include Jason Sudeikis, Josh Gad, Danny McBride, Peter Dinklage, and Leslie Jones. The new trailer of 'The Angry Birds Movie 2' hints at an unlikely allegiance forming between the warring pigs to counter a looming threat. Red and pig Leonard join forces to defend Zeta, the mighty enemy from an icy island. 'The Angry Birds Movie 2' is lined up for an August 16, 2019 release.
5. It: Chapter Two (2019)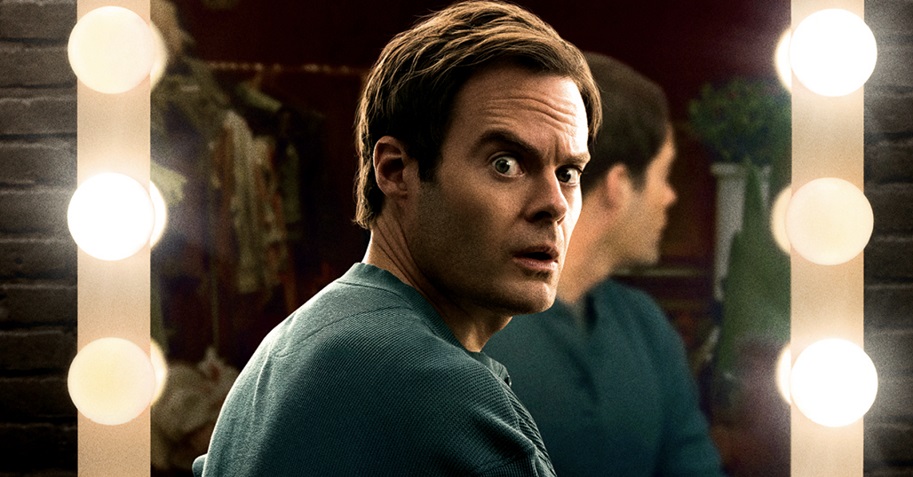 The highly anticipated sequel if 'It,' 'It: Chapter Two,' has revealed it first footage recently. Warner Bros., which didn't reveal any trailer of teaser yet, and chose CinemaCon in Las Vegas to out the footage. 'It: Chapter Two' follows the characters in the first installment after decades. The Losers Club members have grown up into the adults Jessica Chastain, James McAvoy, Bill Hader, Isaiah Mustafa, Jay Ryan, Andy Bean, and James Ransone. Bill Skarsgard makes a terrific return as Pennywise, the evil inside the clown. 'It: Chapter Two' is directed by Andy Muschietti and is slated for a September 6 release.
Read More: Upcoming Sam Rockwell Movies
6. Noelle (TBA)
The fantasy comedy flick, 'Noelle' features Anna Kendrick and Bill Hader in the lead roles. 'Noelle,' which was previously titled as 'Nicole,' had lined up for an initial release on November 8, 2019. But, as Disney pulled off the movie from its release timeline, 'Noelle' is most likely to hit Disney's streaming platform soon. 'Noelle,' which is directed by Marc Lawrence, is touted as a female Santa Claus movie. There are rumors that the movie is getting ready the Disney's yearly pack of four of five original movies for its upcoming streaming venture.
Read More: Upcoming Julia Louis-Dreyfus Movies
7. Empress of Serenity (TBA)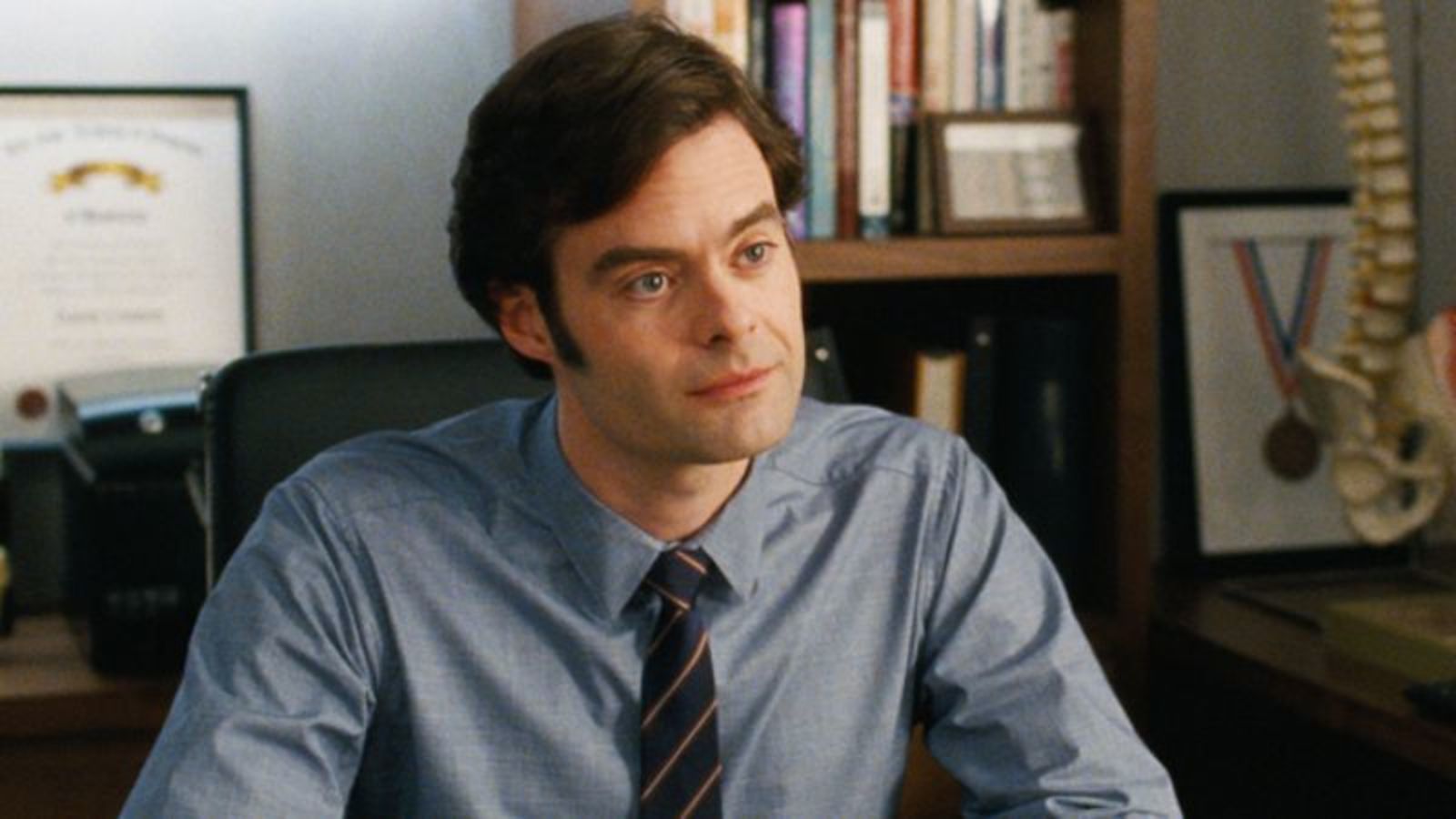 'Empress of Serenity' is a comedy-drama which has been in the development hell for a long time. The movie has Issa Rae pairing up with Bill Hader. Jesse Andrews, known for the screenplay of 'Me and Earl and the Dying Girl' directs 'Empress of Serenity.' According to reports, the movie is centered on a lawyer who's happened to take charge of an ocean cruise to reconnect with his father.
Read More: Upcoming Tiffany Haddish Movies