Bill Istvan Günther Skarsgård, or simply Bill Skarsgård, is a Swedish actor. Bill comes from a very talented family of actors. His father is Stellan Skarsgård, known for works like 'The Hunt For Red October', 'Good Will Hunting' and 'Pirates of the Caribbean: Dead Man's Chest'. Bill Skarsgård has seven siblings including Alexander, Gustaf, and Valter, who are all actors. Alexander is best known for his roles in 'The Legend of Tarzan' and 'Big Little Lies'; Gustaf is known for appearing in 'Vikings'. The other siblings are Sam, Eija, Ossian, and Kolbjörn, of whom the last two are half-brothers.
Coming back to Bill Skarsgård, he made his name in 'Simple Simon', a Swedish comedy. In 2013, he appeared as the lead in the Netflix series 'Hemlock Grove', which ran till 2015. Bill Skarsgård's first major break in the American film industry came when he appeared in the dystopian science fiction thriller 'The Divergent Series: Allegiant'. Perhaps you know Skarsgård best as Pennywise the Dancing Clown in 'It', based on Stephen King's work. Following the terrifying performance in the movie, the young actor also went on to become a series regular on 'Castle Rock', which airs on Hulu. Apart from that, Bill Skarsgård's other appearances have been in 'Atomic Blonde' and 'Deadpool 2'. So now you must be wondering what is the next Bill Skarsgard movie or TV show? Well, here's the list of upcoming Bill Skarsgard films and TV shows scheduled to release in 2019 and 2020. We can only hope that the latest Bill Skarsgard movies would be as good as some of his recent ones.
6. Villains (2019)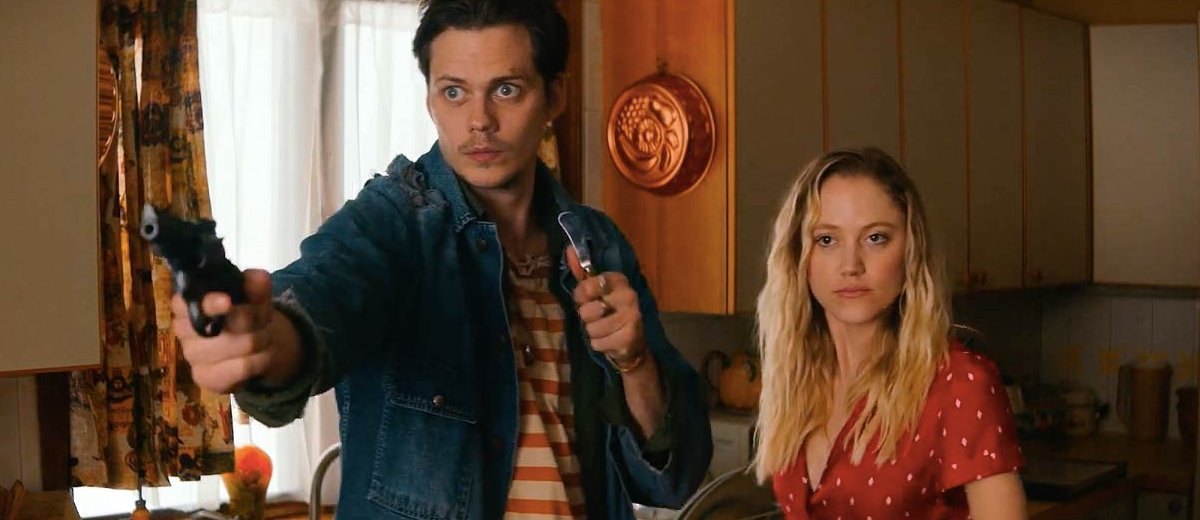 'Villains' is an upcoming horror-comedy that debuted at the SXSW and is slated to come out on September 20, 2019. The film deals with two lovers on the run, Mickey and Jules. They are headed south to get a fresh start in Florida. However, when their car dies after a gas station robbery, the duo decides to break into a seemingly picture-perfect house, looking for a fresh set of wheels. Instead, what they find is a dark secret that the apparently sweet hosts of the house will do anything to protect. It is a standoff between lightweight criminals and psychopaths. The film has already been praised for Bill Skarsgård's heartfelt and hilarious performance, so it is definitely a movie to watch out for.
5. The Devil All the Time (2020)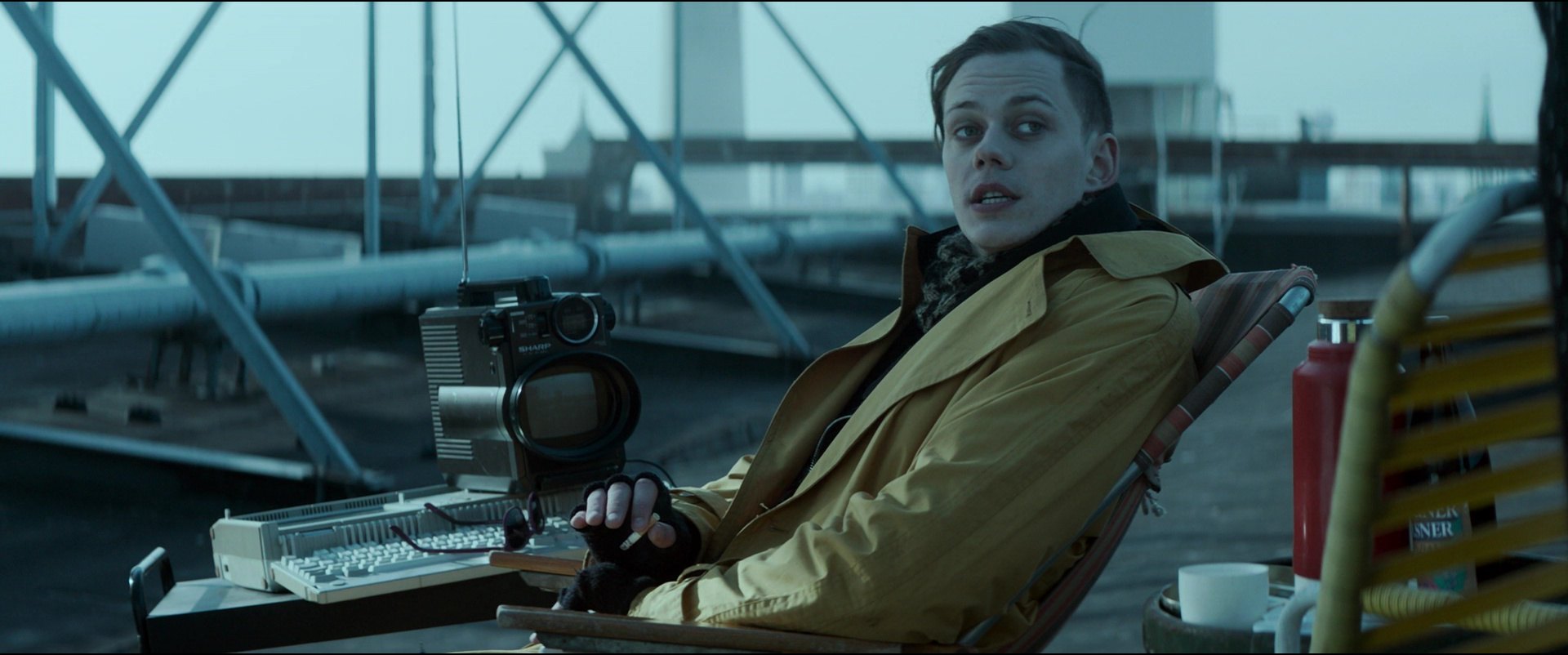 'The Devil All the Time' is an upcoming Netflix movie that is slated to be released in 2020. It is based on the novel of the same name by Donald Ray Pollock. The story follows a group of bizarre but compelling people who are mentally disturbed and happen to be suffering from the psychological damages of war. The plot is set in the 1960s after World War II, in Southern Ohio. Bill Skarsgård plays the part of Willard Russell and although not much is known about his role, we do know that he is part of a star-studded cast including Tom Holland and Robert Pattinson.
4. A Naked Singularity (2020)
'A Naked Singularity' is an upcoming crime drama that is slated to release in 2020. Bill Skarsgard is part of the cast and the film is based on the debut novel of the same name by Sergio De La Pava. The story follows Casi, who is a successful public defender in New York. However, after he loses his first case, he begins to question everything. The film will seek to explore the American criminal justice system and it will be interesting to see if Bill Skarsgård can hold his own in the upcoming movie.
3. Emperor (TBA)
'Emperor' is an upcoming adventure-thriller that stars Bill Skarsgård as Philip II of Spain. The story is focused on a feisty and daring 21-year-old girl who manages to infiltrate the court of the Holy Roman Emperor Charles V. Her intention is to avenge the death of her father. In the meanwhile, we see the emperor struggling to hold together an empire that is fragmented. 'Emperor' will explore a world of debauchery, wealth, intrigue and treason.
Read More: Upcoming Eugenio Derbez Movies
2. Nine Days (TBA)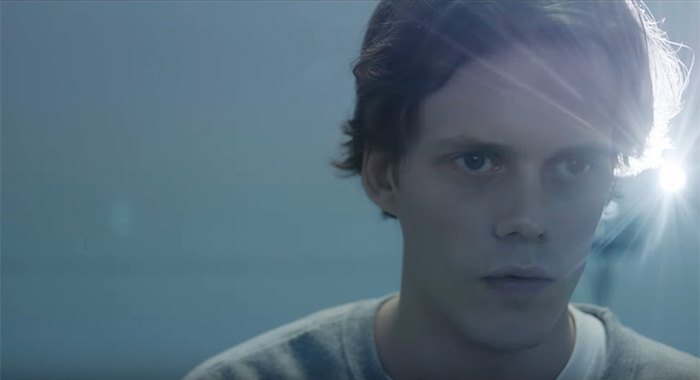 'Nine Days' is an upcoming fantasy drama film that stars Bill Skarsgård. The plot revolves around a man who is a recluse living in a house that is distant from the reality that we are familiar with. He conducts a series of interviews with prospective candidates who are personifications of human souls. The aim is to have these interviews for the privilege he once had – to be born.
Read More: Upcoming Milo Ventimiglia Movies
1. Gilded Rage (TBA)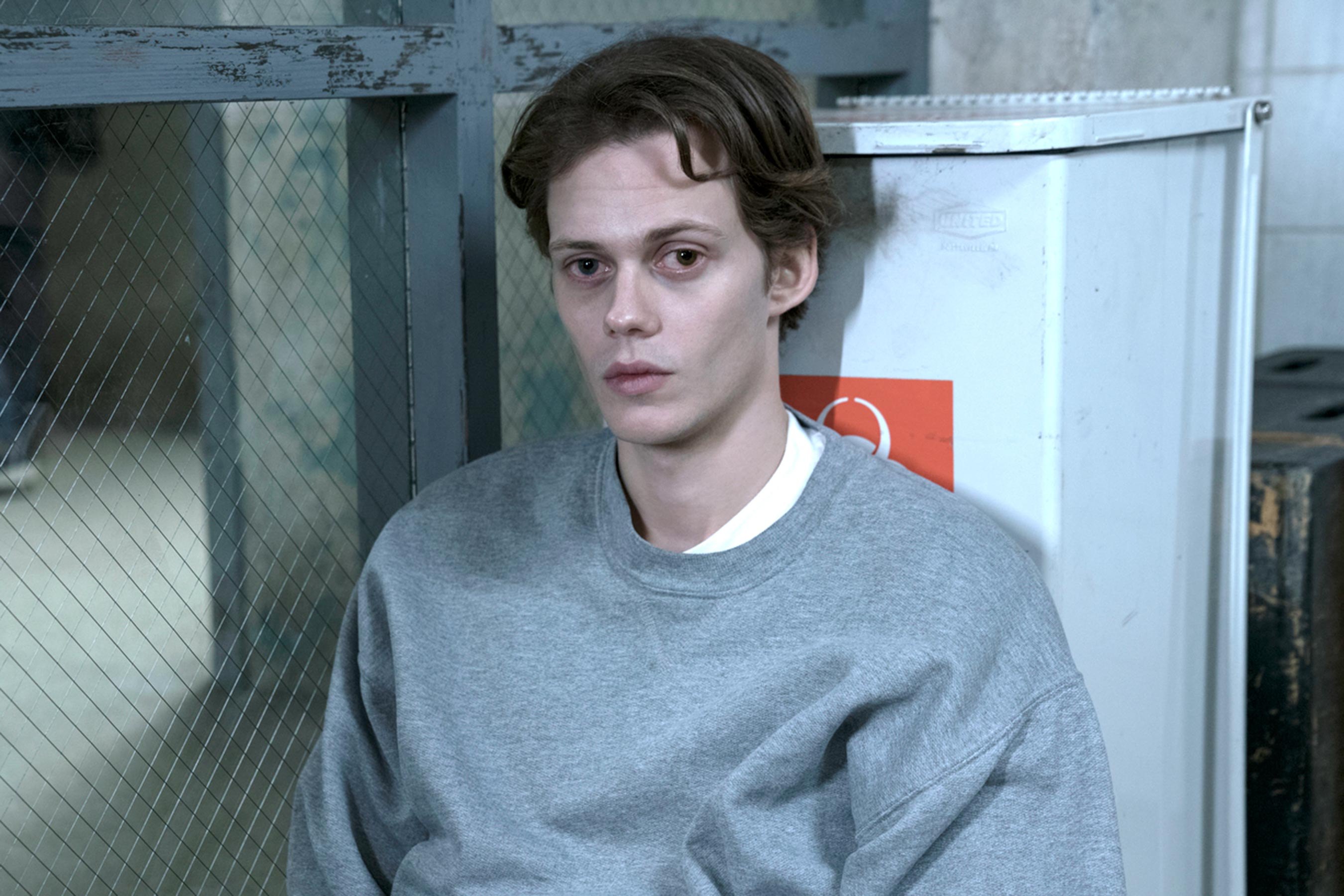 'Gilded Rage' is an upcoming crime drama that is based on the Vanity Fair article by Benjamin Wallace. It tells the story of the infamous murder of Thomas Gilbert Sr., an investment banker. It was thought to be a suicide until further investigations proved otherwise. Bill Skarsgård appears in the role of Thomas Gilbert Jr., who was arrested for the crime. Although he pleaded not guilty to second-degree murder, he has resisted further plea deals. He is awaiting trial while his mother covers the legal bill.
ALREADY RELEASED:
Castle Rock (2018-)
'Castle Rock' is a psychological horror web anthology series that airs on Hulu. It is set in Stephen King's universe, which means that some of the locations and characters are instantly recognizable to those familiar with the master of horror's works. The series attempts to combine the mythological scale as well as the intimate characterization and storytelling that is evident in Stephen King's works. As the plot unfurls, a saga of darkness and light is woven and it plays out in the woodlands of Maine. Bill Skarsgård appears in the role of a prisoner who is locked up in Shawshank prison for a long time. However, upon release, it appears that the person has a peculiar problem and is actually from an alternate universe. When the truth becomes too hard to digest, Skarsgård's character is thrown back into a jail cell. It remains to be seen if the second season of 'Castle Rock' still deals with the character known as 'The Kid'. Season 2 is slated to be released on October 23, 2019.
Read More: Upcoming Timothee Chalamet Movies
It Chapter Two (2019)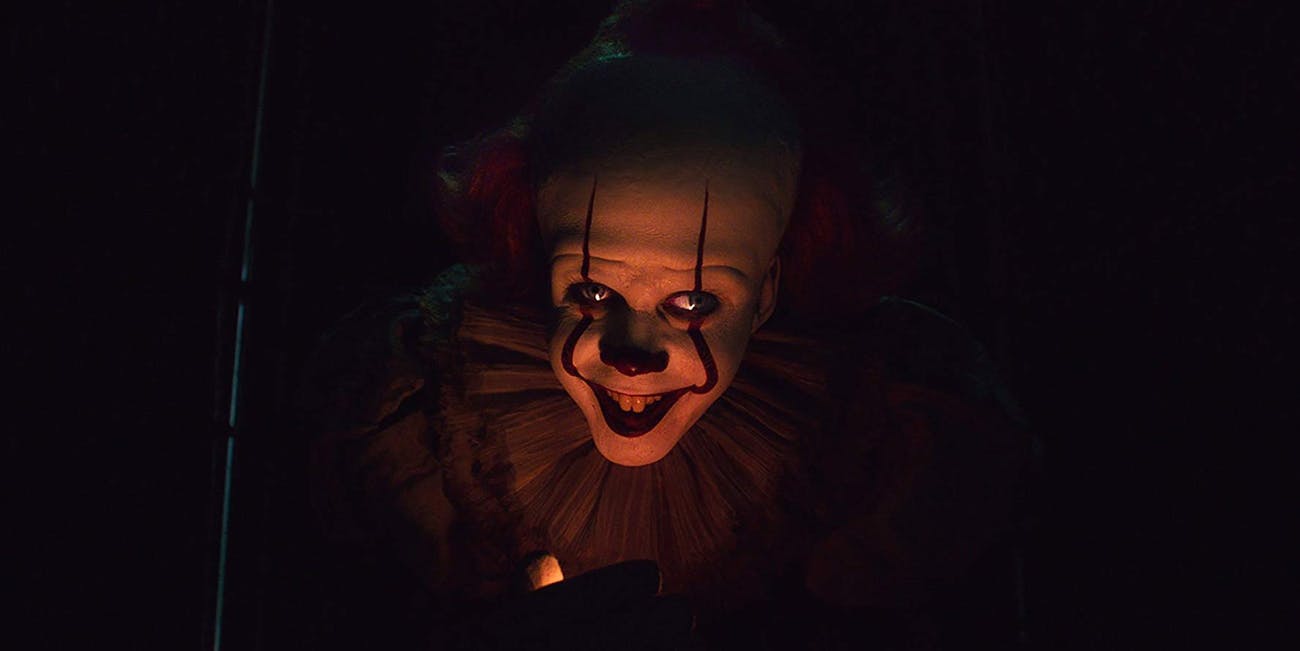 'It Chapter Two' released on September 6, 2019. It is a sequel to 'It' and is set 27 years after Pennywise was defeated by the Losers Club. When children begin to go missing once again, Mike, the only one who stayed back in Derry, calls the others. They realize that Pennywise is back. Although all the members are damaged by their experiences of the past, they decide to face their demons and vanquish Pennywise once and for all. There is only one slight problem with the plan. It appears that Pennywise has become deadlier than ever. Bill Skarsgård plays the role of Pennywise.
Read More: Upcoming Michael Pena Movies