You might know William Gaither Crudup better as Billy Crudup. Although he has appeared in several high profile films in leading and supporting roles, he is better known for his Broadway performances. Crudup is a four-time Tony Award nominee, and has won for his performance in Tom Stoppard's 'The Coast of Utopia'. Born in New York, Billy Crudup was always fascinated by acting. His brothers are in the show business as well; one of them is an executive producer and the other is a producer. Continuing his passion for acting all through his undergraduate years, Billy Crudup went on to get a Master of Fine Arts degree in 1994 from the Tisch School of the Arts at New York University. Billy Crudup then went on to appear in several films like 'Sleepers' and 'Without Limits'. His first part in an animated feature came in 'Princess Mononoke'. He has appeared in many popular movies like 'Almost Famous', 'The Good Shepherd' and 'Mission: Impossible III'.
Perhaps one of his best-known roles has been that of Doctor Manhattan in Zack Snyder's adaptation of Alan Moore's 'Watchmen'. Apart from that, Billy Crudup has appeared in films like 'Alien: Covenant', 'Justice League', 'The Stanford Prison Experiment', 'Spotlight', 'Public Enemies' and 'Jackie'. Crudup has also made his way over to television shows, starring opposite Naomi Watts in 'Gypsy', a Netflix series. His performance got him a nomination for a Screen Actors Guild Award. Now you must be wondering what is the next Billy Crudup movie or TV show? Well, here's the list of upcoming Billy Crudup films and TV shows scheduled to release in 2019 and 2020. We can only hope that the latest Billy Crudup movies would be as good as some of his recent ones.
1. The Morning Show (2019-)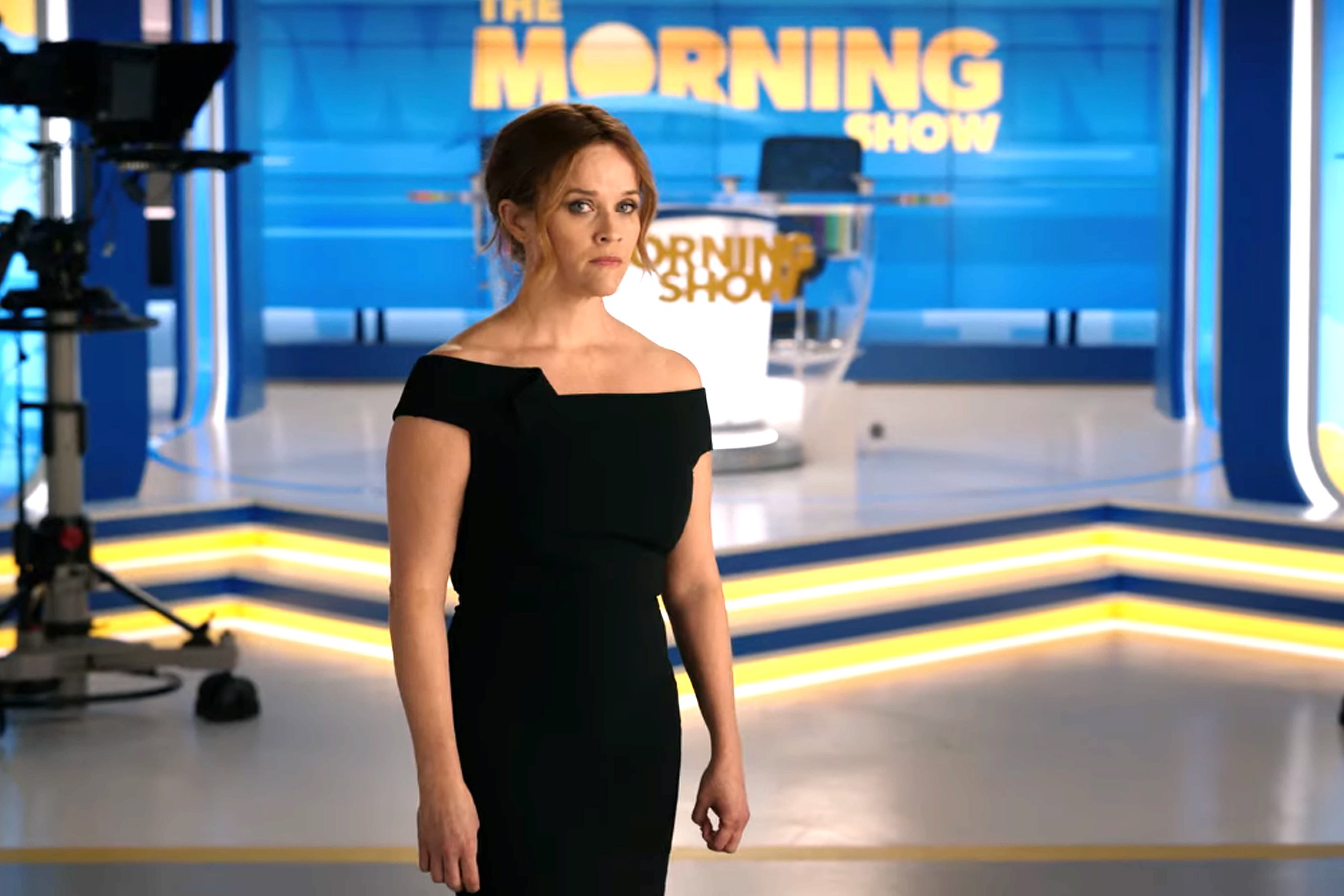 'The Morning Show' is an upcoming comedy-drama that is set to air on Apple Tv+ in the fall of 2019. The newsroom drama will take an inside look into the lives of the people who help America wake up in the morning. Intended as a satire, the show will explore the unique challenges that the men and women have to go up against, in order to carry out this everyday televised ritual.
The premise basically focuses on Alex Levy, who runs the titular program, The Morning Show. It is shown to have excelled in terms of ratings and changed the face of American television forever. However, after Mitch Kessler, her partner of 15 years, is fired in the midst of a sexual misconduct scandal, things go haywire in the perfectly routined show. Soon, Alex finds herself fighting to retain her job as the top newsreader, while she sparks a rivalry with Bradley Jackson, who happens to be an ambitious and aspiring journalist looking for the first chance to replace Alex and take her spot.
The role of Alex is played by Jennifer Aniston, while Steve Carell steps in as Mitch Kessler. Reese Witherspoon plays the part of Bradley. Billy Crudup is set to play the part of Cory Ellison, a series regular, in this office comedy and with the stellar cast on board, we have no doubts that we are in for some fantastic performances and a lot of laughs once the show does air.
ALREADY RELEASED
After the Wedding (2019)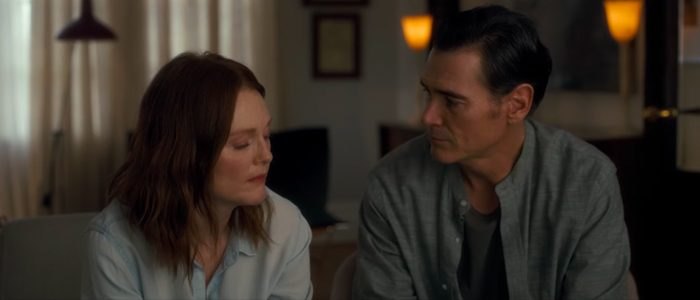 'After the Wedding' is a drama film that is a remake of the 2006 movie of the same name. It premiered at Sundance before making its theatrical release. The plot of the story revolves around the justification of a charitable donation, as a manager of an orphanage takes a meeting with a rich benefactor.
We are introduced to Isabel, played by Michelle Williams. Isabel is the co-founder of an orphanage in Kolkata and travels to New York to meet a potential benefactor, Theresa, played by Julianne Moore. Naturally, the social worker is frustrated at the need to have to justify a charitable donation to this rich woman but agrees to take the meeting nonetheless. Coincidentally, the day of the meeting falls one day before Theresa's daughter Grace's marriage. Abby Quinn plays the role of the daughter. Isabel finds herself invited to the wedding. This is where several events unfold which convince her to confront the decisions she made 20 years ago. She also comes across a man from her past, who turns out to be Theresa's husband and Grace's father. Moreover, secrets are revealed during this wedding which includes an unexpected charity of 20 million dollars.
Billy Crudup plays the part of Oscar Carlson, the man from Isabel's past. The performances are stellar, making this a movie that will remain with you for quite some time after the credits have rolled. Rotten Tomatoes' critics consensus states: "After the Wedding benefits from solid casting and strong source material, yet proves stubbornly resistant to spark to emotional life."
Read More: Upcoming Ralph Fiennes Movies
Where'd You Go, Bernadette (2019)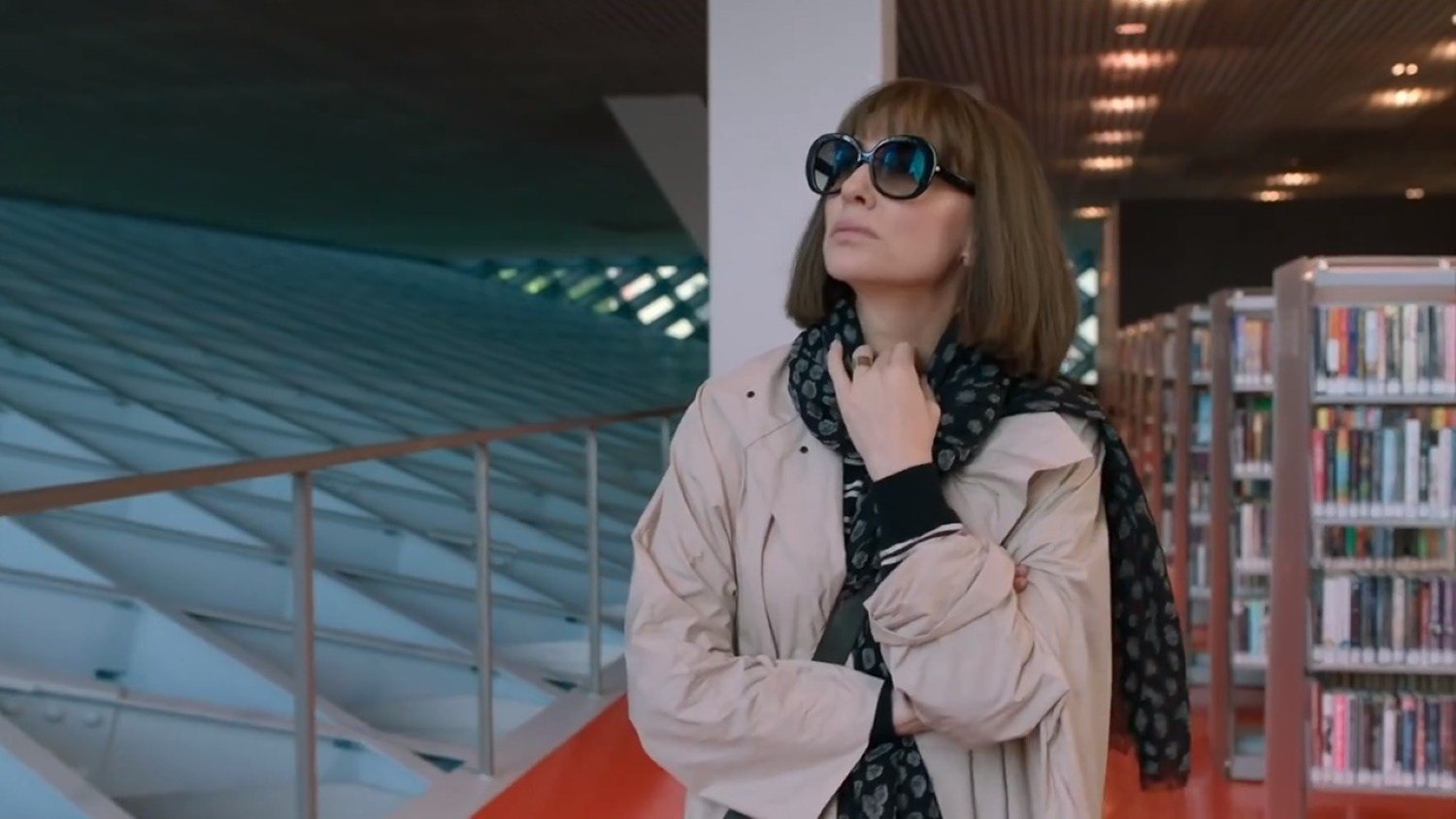 'Where'd You Go, Bernadette' is a mystery comedy-drama movie directed by Richard Linklater. The film came out on August 16, 2019. It follows the mysterious disappearance of Bernadette, while her daughter, Bee Branch tries to put together the missing pieces of the puzzle to figure out why her mother has vanished. The movie takes its plot from Maria Semple's novel of the same name.
Bee traces back her mother's sudden and inexplicable disappearance to her perfect report card. As per her parents' condition, they have to listen to her wishes if she gets a perfect report. Thus, Bee manages to convince her agoraphobic architect mother to go on a trip with her to Antarctica. Her father, Elgin Branch, a genius at Microsoft, also agrees to her plan. Bernadette is largely confined to the house due to her psychological condition and thus outsources the details of the trip to Manjula, in India.
However, a sequence of events begins to unfold, including a feud with the neighbor, Audrey. On top of this, Elgin begins an emotional affair with Soo-Lin Lee-Segal, a friend of Audrey's who works at Microsoft. A combination of several of these factors result in her disappearance. Finally, the family reunite and put aside their differences, and it turns out that Bernadette had gone to Antarctica on her own to confront her inner demons. Cate Blanchett appears in the role of Bernadette, while Billy Crudup plays Elgin Branch in this wonderfully crafted movie.
Read More: Upcoming Eugenio Derbez Movies