If you want a dark, gritty, character-driven drama, you should watch Korean series, 'Stranger' (aka 'Bimilui Soop', 'Secret Forest' and 'Forest of Secrets'). Starring Cho Seung-woo, an established actor in Korean cinema, and Bae Doo-na, a familiar face to an international audience (especially Netflix bingers), it follows the story of a prosecutor and a detective who try to bring down corrupt people in the government while solving a murder. The series has been written by Lee Soo-Yeon, and directed by Ahn Gil-Ho and Yoo Je-won. It is produced by Park Eun-kyung and Seo Jae-hyun. Lee Chan-ho, Min Hyun-il, Go Byung-chul and Lee Sung-jin serve as executive producers.
Bimilui Soop Cast: Who's in It?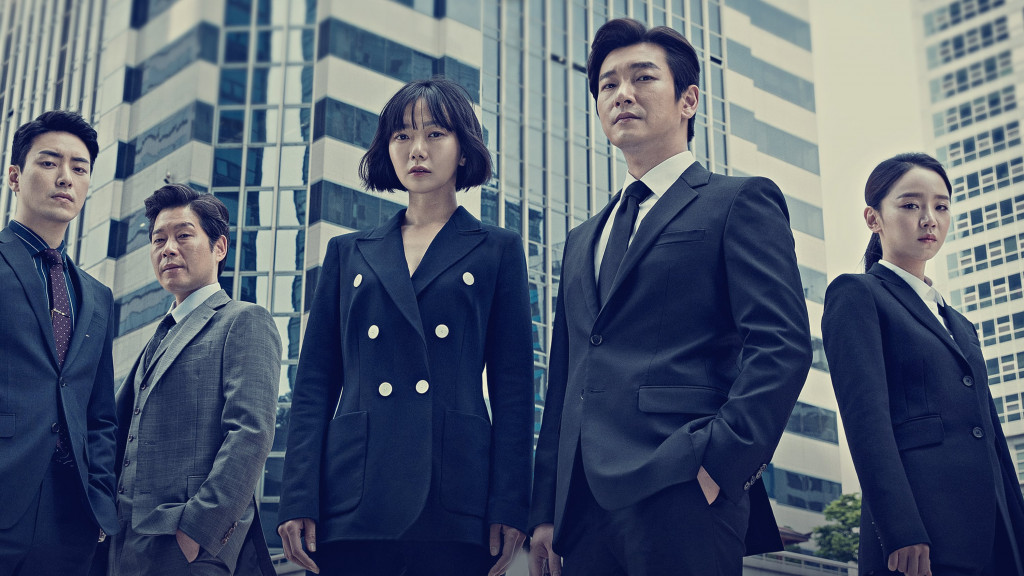 The story of 'Stranger' revolves around two characters- Hwang Shi-mok and Han Yeo-jin. They are played by Cho Seung-woo and Bae Doona, respectively. Seung-woo is known for his roles in films like 'Marathon', 'The Sword with No Name', 'The Peach Tree', 'Inside Men' and 'Feng Shui'. He has also appeared in TV shows like 'The King's Doctor', 'Life' and 'God's Gift- 14 Days'. Apart from this, he also has extensive experience in musical theatre and has appeared in plays like 'Jekyll & Hyde', 'Hedwig and the Angry Inch', 'Man of La Mancha', 'Zorro' and 'Sweeney Todd'.
Doona most recently appeared in another Korean-Netflix drama, 'Kingdom'. She is best known for her role in sci-fi series, 'Sense8'. Her other television credits include 'Master of Study', 'How to Meet a Perfect Neighbour', 'Beating Heart' and 'Look Back in Anger'. She has also worked in films like 'The Tunnel', 'Cloud Atlas', 'Jupiter Ascending', 'A Girl at My Door', 'The Host', and Park Chan-wook's 'Sympathy for Mr Vengeance'.
Lee Joon-hyuk plays the role of Seo Dong-jae. Joon-hyuk's acting credits include 'I Saw the Devil', 'Along with the Gods: The Last 49 Days', 'No Mercy', 'Life', 'Are You Human?', 'Naked Fireman', 'House of Bluebird', 'Man from the Equator' and 'I Am Legend'.
Yoo Jae-myung plays the role of Lee Chang-joon. Jae-myung has worked in films like 'Golden Slumber', 'The Truth Beneath', 'Feng Shui', 'Made in China', 'Whistle Blower', 'The Tunnel' and 'Miss Conspirator'. He has also worked in TV shows like 'Confession', 'Prison Playbook', 'Strong Woman Do Bong-soon', 'The Good Wife', 'My Horrible Boss', 'Good Doctor' and 'The Blade and the Petal'.
Shin Hye-sun plays the role of Young Eun-soo. Hye-sun's acting credits include 'The Hymn of Death', 'My Golden Life', 'Forever Young', 'Oh My Ghost', 'Legend of the Blue Sea' and 'A Day'.
The supporting cast includes Lee Kyu-hyung, Park Sung-geun, Lee Tae-hyung, Kim So-ra, Choi Byung-mo, Park Jin-woo, Choi Jae-woong, Jeon Bae-soo and Song Ji-ho. Special appearances are made by actors like Park Soon-chun, Um Hyo-sup ('He Is Psychometric', 'My Secret Terrius', 'The Doctors', 'Private Eye' and 'Double Agent'), Yoon Kyung-Ho, Lee Jae-yong ('Save the Green Planet!', 'Detective K: Secret of the Virtuous Widow', 'Emperor of the Sea', 'Master's Sun'), Sunwoo Jae-duk ('Wave, Wave', 'Money Flower', 'Melody of Love', 'May Queen', 'Prosecutor Princess'), Lee Jae-won, Tae In-ho ('Crossing', 'Tidal Wave', 'Ode to My Father').
Bimilui Soop Plot: What's It About?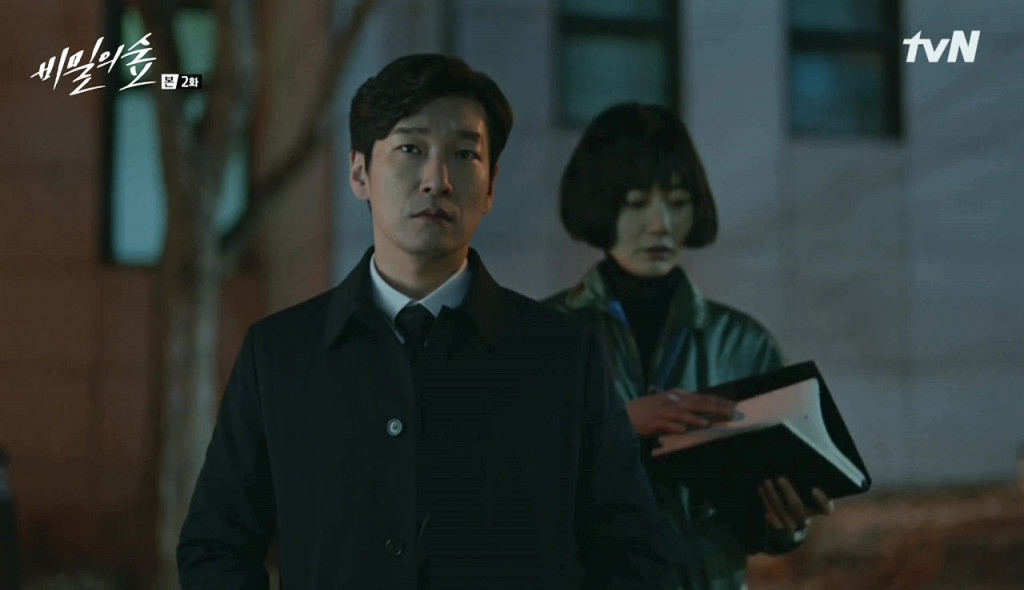 Hwang Si-mok is exceptional at his job, but this perfection also comes with side-effects. His highly developed brain allows him to pick up small details that help him with the cases. He can even hear sounds of certain frequencies that are inaudible to humans, normally. However, what he has in intellect, he lacks in social skills. His inability to communicate with other people lands him in trouble sometimes. His lack of empathy only makes matters worse. When a person of interest in his current case is found murdered, Si-mok crosses paths with detective Han Yeo-jin, a witty, perceptive and compassionate person. They become unofficial partners and try to solve the case.
Meanwhile, a person is wrongfully convicted and commits suicide as a result. This attracts Si-mok's attention as he had been involved in the case previously. A little bit of digging points towards the possibility that the victim had been framed to save a person in a high place. He decides to bring that person to justice but some people think that he is nosing around in a place where he doesn't belong. A public statement of catching the criminal brings Si-mok in the radar of these people and they attack back on him by bringing his past transgressions to light. Parallel to this, Yeo-jin tries to solve a string of murders that seem to have a connection with the corruption case that Si-mok is involved in.
Bimilui Soop Season 2 Release Date: When Will It Premiere?
'Stranger' season 1 premiered on June 10, 2017. The international broadcast of the show is handled by Netflix. It received critical acclaim and was loved very much by the audience. It was praised for its tightly wound plot, the sharp writing, for maintaining its tense atmosphere throughout the show, and the portrayal of the complicated characters by the actors. It became one of the highest rated Korean dramas of the year.
With every episode, the ratings increased, and by the end of the season, they had almost doubled. It was nominated for a number of awards and also featured on the list of many "best shows of the year" lists. With all this popularity, the fans have been anticipating another season. As it often happens with Korean dramas, the stories are restricted to just one season, which is what makes them so better. But with the international fanbase that K-dramas now enjoy, several shows have been revived for another season.
Luckily for the fans, 'Stranger' has been renewed for another season. The showrunners have confirmed that they are currently working on a storyline. Our best guess is that if the show does get renewed, 'Stranger' season 2 can release sometime in 2020. We will update this section as soon as we hear more.
Stranger Bimilui Soop Trailer
While waiting for the news on the next season, you can relive the first season on Netflix. Before you sit down to binge all the sixteen episodes, here is a look at the trailer. Just to remind you how intense it is.
Read More: Best K-Dramas on Netflix