Racial discrimination and segregation is a chronic plague that humanity has been waging wars against since ages. But the egregious persecution and social ostracization of the black community hasn't stopped them from flourishing and innately integrating their cinema and talent with audiences of diverse ethnic and racial backgrounds. Artists like Denzel Washington and Viola Davis are legendary thespians, immensely revered and cherished in their craft. When it comes to black auteurs, the growing list seems to augment day by day. A number of quality directors have surfaced with exciting and unconventional movies, which have been well-built and exciting in nature. Here is the list of top black directors ever.
12. Forest Whitaker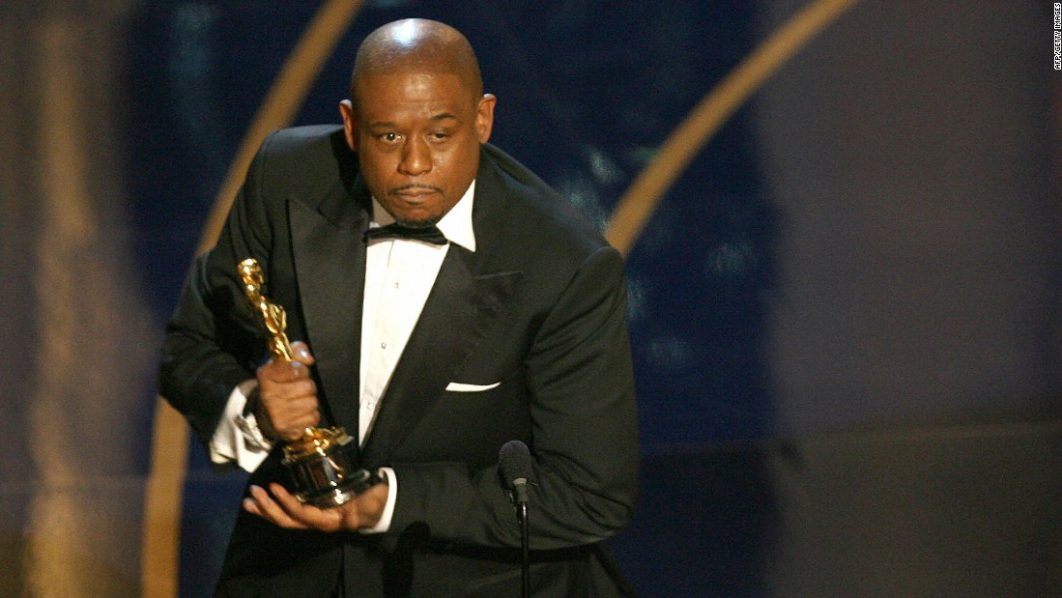 Known for: 'Hope Floats'
His exceptional and insidious turn as Idi Amin in 'Last King of Scotland' still gives me the chills. The nightmarish inhabitation of Uganda's "proclaimed" dictator and ruler left us shaken to the core and earned him a well-deserved Academy award. His foray into the other side of the camera has been kind of a mixed bag. With successes like 'Hope Floats', there have been disappointments like 'Waiting to Exhale' and 'Strapped'. In spite of that, his acting acumen and envious skill set, Whitaker stands as a visionary artist whose efforts have a 100% commitment and devotion.
Read More: Best Comedy Actors of All Time
11. Jordan Peele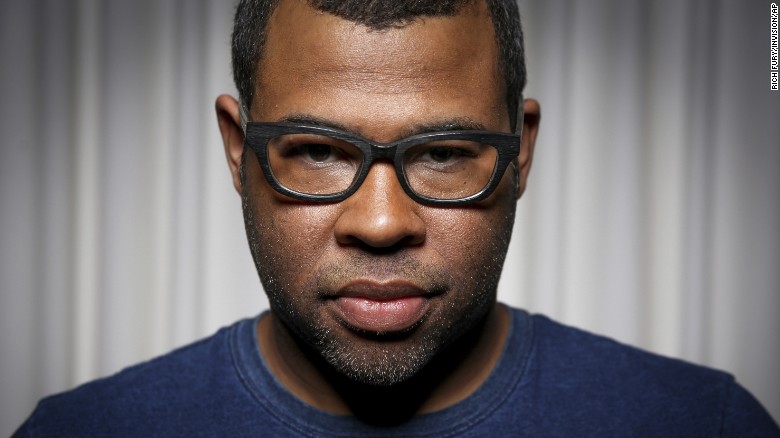 Known for: 'Get Out'
I couldn't resist including his name, despite the fact that he has just one movie to his name. But, an exceptional film that one. 'Get Out' is one of the years' best, and perhaps most disturbing movie. A young "white" girl takes her "black" boyfriend to her parents' for the weekend. Despite vociferous and suspicious protests by the "black" boyfriend's "black" friend, the former goes. Unusual events transpire as the house and the people in it start to grow on the "black" boyfriend. The only reason the name of the character isn't mentioned is the fact that Peele wanted a universality attached to it. The circumstances warranted an absence of exactitude in defining the characters. Peele is exceptional in his sensational debut. His clever and condescending writing and even better handling of the camera, are reasons to get excited about more films like 'Get Out' to come!
Read More: Best Actors Without Oscars
10. Denzel Washington
Known for: 'Antwone Fisher', 'The Great Debaters', 'Fences'.
Denzel's most recent movie was a powerhouse of exhilarating and mesmerizing performances. Sacrilegiously adjudged the winner, Casey Affleck, despite being brilliant in his role, was no match for this legendary thespian. 'Fences' had a lot of rough edges in its final draft. Those amateurish and fancy mistakes eased off a bit of the surrealism that exists in films. His first movie, 'Antwone Fisher', was a moving biographical about a glared up navy officer, who redeems himself after coming to terms with his horrifying past. Innately generous and superficially shrouded in brilliance, it was a fine effort, which was pretty noticeable for its long shots. Being old-school and a traditionalist, Washington's films have had a flurry of long shots. 'Fences' had the same ideology, and resulted in one of the most soul-shaking scenes of modern celluloid history.
Read More: Best Black Actors of All Time
9. Antione Fuqua
Known for: 'Training Day', 'Southpaw', 'The Magnificent Seven'.
'Training Day' was simply outstanding. Apart from the splendid performances and the powerful dialogues, Fuqua's deft and bold portrayal of the drug menace plaguing American streets stuck a chord. His illustrious body of work has featured diverse work, each with a unique theme and distinguished level of quality. His differing styles have seen him master the art of camera movement, and deliver to us realism in the purest form. The artistic liberties afforded to his actors from his side is also well-documented and dotingly loved by people who work under him. His style of empowering actors to be better than what they are is truly inspiring and exemplary.
Read More: Best Spanish Actresses Working Today
8. Lee Daniels
Known for: 'Precious', 'Paperboy', 'The Butler'.
'Precious' remains one of the most important movies of the decade. The underlying themes of racism, fat-shaming, and an inhumane approach towards anything unconventional are pivotal to the core of our society. Brilliantly dissecting through complex emotive actions and responses, Daniels delivered us an outstanding movie that shall go down as one of the very best. His repertoire, though, is an ocean of masterful TV shows and movies, which you are cordially invited to dive into. Believe you me, this experience will surely be heavenly. Have fun!
Read More: Most Famous Actresses Who Are Lesbians
7. F Gary Gray
Known for: 'The Italian Job', 'Law Abiding Citizen', 'Straight Outta Compton'.
If an African-American is asked about his favorite movie of the past three years, 'Straight Outta Compton' is the only answer you gon' get. His mainstream style of direction appeases the masses to no known limit, something which has deviously reflected in the monetary success of his films. Be it the latest 'Fast and Furious' film, or 'The Italian Job', the magnetic charm of his movies is almost irresistible. Himself a devout actor, his lucid understanding of human emotions and the scenes in which form they apply to is a fundamental reason for his unbridled success.
Read More: Best Red Headed Actresses Working Today
6. John Singleton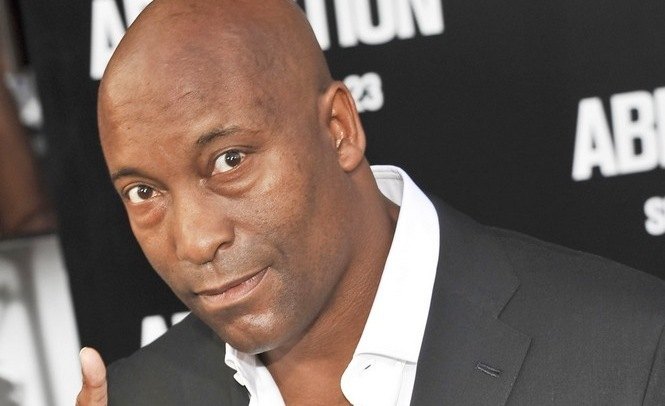 Known for: 'Boyz n the Hood', 'Higher Learning', 'Four Brothers'.
Singleton became the first African American and the youngest person to have ever been nominated for the Best Director award at the Oscars, for his magnificent 'Boyz n the Hood' in 1991. Such fame and solidarity couldn't mess with his head, delivering strong films over the years went by. But that doesn't matter. If you win, win big. And that holds true for this man, who has etched his name into history books and the hearts of the people with the film. Its cultural impact and standing are almost unparalleled to the contributions made by any other single piece of cinema. Cuba Gooding and Ice Cube owe a substantial part of their popularity and success to this guy.
Read More: Best British Actresses of All Time
5. Sidney Poitier
Known for: 'Fast Forward', 'Stir Crazy', 'A Piece of the Action'.
Sidney is yet another case of a successful actor transcending the contours of cinematic art and helming the throne of a director. Giving sterling performances in films like 'Lillies of the Field', 'A Patch of the Blue', and 'In the Heat of the Night', Poitier's cinematic brains and prodigal talents are undeniable. While 'Buck and Preacher', his directorial debut, was praised for breaking stereotypes and being bold, he cemented his status as a true genius with 'A Piece of the Action'. The film employs a narrative that focuses on the lives of two con-men, who are persuaded by the godly powers of a sincere and honest police officer, to volunteer at the youth ghetto center in town. What starts off as a liability quickly turns into something more meaningful. Despite the low ratings, the film's emotional meter is admiringly high. Inspiring, at the very highest level.
Read More: Top Blonde Actresses Working Today
4. Ava DuVernay
Known for: 'Selma', 'Middle of Nowhere', '13th'.
There's more so reason to be happy and proud of her achievements and success because of two things; she's black, and she's a woman. In a patriarchal society like ours, which dogmatically suppresses and harbors prejudices based on gender and race, Ava's work is humbling to the core. 'Selma' left us teary-eyed and devastated at the atrocities committed against humanity. The visuals involving Martin Luther King and his team of bravehearts left us with a profound and enduring sense of inner-goodness and the will to fight. 'Middle of Nowhere' was another reinforcement in her abilities to portray emotions and lift up a scene with her camera style. DuVernay subscribes to the ethos that art serves a social purpose, debunks demeaning and normative assumptions about black people, and renders black humanity in all manner of genres and complexity. She still persists in her unwavering desire to advocate for black rights and promote representation.
Read More: Best Actors of 2017
3. Barry Jenkins
Known for: 'Moonlight'.
There's just one reason Jenkins made it into the list, and that's enough for him to find a place on this list. 'Moonlight' emerged as the best film of not only 2016, but perhaps the last decade. The layered and intricate screenplay and relatable characters with emotional backgrounds made the journey of the film a painful and efficacious ache. Such a deft way of experiencing the pain and joy of others through his lens and his characters earned him laurels left and right, including the Best Picture award at the Oscars. English becomes a second language when describing the importance of his first mainstream film.
Read More: Famous Gay Actors Working Today
2. Steve McQueen
Known for: 'Hunger', 'Shame', '12 Years a Slave'
McQueen is perhaps the most well-known guy on the list. With his recent surge to the top, winning the Academy award for '12 Years a Slave', he remains as the one to look out for in the directorial arena. Even though he only has four full-length features to his name, the quality of those films is equal to that of a hundred mediocre films. 'Hunger', 'Shame', and '12 Years a Slave' are some of the most acclaimed and talked about movies of the 21st Century, and them all being directed by one single man is an overwhelming revelation. The center of focus has remained an inspiring urge, an example for humanity to come together and put an end to discrimination on all fronts, especially race, gender, and ethnicities. A true superstar, whose next venture, 'Widows', is sure to make some noise at the next Oscars.
Read More: Best Black Actresses of All Time
1. Spike Lee
Known for: 'Do the Right Thing', '4 Little Girls', 'Malcolm X'.
It was a bit difficult to name three movies in the "known for" space. Such is Spike Lee's stature and authority in film-making. Probably the biggest black director in the industry, he was awarded an honorary Academy award in 2015 for his immense contributions to Hollywood. Known for his affinity to humanize unorthodox and patriarchal entities in his movies, Lee's flamboyant style is a treat to savor when watching his films. 'Malcolm X', in my impoverished opinion, remains his best feature till date. The epicness of the life of the great man was perfectly embodied in a terrific screenplay that compelled us to stay in the awe of his cornerstone actions and deeds. Lee's importance to cinema isn't and shouldn't be attempted to calculated.
Read More: Best Black Actors of All Time