There is no denying that superhero movies have been immensely successful in the past decade. Marvel with its cinematic universe has created more blockbusters than any other movie franchise in history. While DC's investment in its complex characters has earned its films critical acclaim, a rarity in the superhero genre.
But we also live in a time where it seems like the superhero film industry has almost nothing new to offer, as they continue to churn out one reboot after another. This makes it an ideal time to introduce a new superhero universe. But, of course, this comes with its own share of risks. 'Bloodshot' is Valiant Comics first big-screen adaptation, and is intended to set up Valiant Comics' superhero universe which will feature the titular character alongside several others.
The film, starring Vin Diesel, is based on its best-selling source material and serves as an origin story for Bloodshot. It centers around Ray Garrison, a former soldier who is brought back to life by a team of scientists. Garrison is resurrected with the help of nanotechnology which turns him into a superhuman killing machine with no recollection of his life. The organisation, then, uses him as a cold-blooded murderer by inflicting his mind with false memories.
As mentioned earlier, the film is intended to set up a new superhero universe that will feature various Valiant Comics characters. The team behind 'Bloodshot' certainly has plans of making sequels and spin-offs in the future. But given the mediocre response the film received, could we actually have a 'Bloodshot' sequel? Here's everything you need to know.
Will There be a 'Bloodshot' Sequel?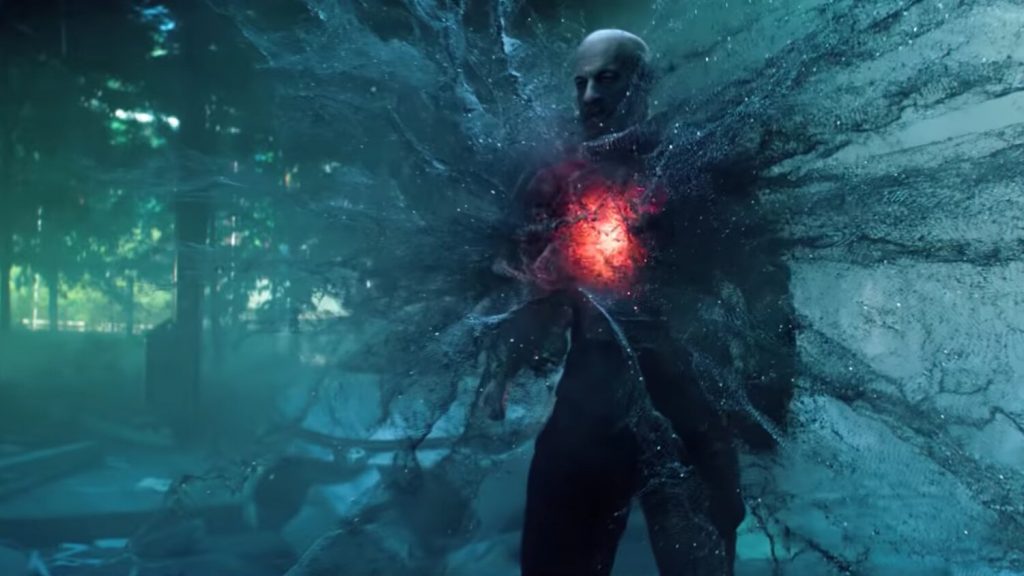 'Bloodshot' had its theatrical release in the United States on March 13, 2020. But it was previously scheduled to release on February 21, 2020. While the film does have its fair share of flaws, it definitely marks a solid introduction of Valiant Comics universe. The critics have stated the film to be a pleasant surprise that has a lot to offer in with its fast-paced action-packed origin tale of an anti-hero.
While the film may lack in originality, it makes up for this with the twists and turns it offers, along with its promising characters. This gains relevance as in an industry dominated by Marvel superheroes, Valiant Comics is ready to bring in more complex anti heroes and villains, something that has recently proven to be a success with the likes of 'The Dark Knight', 'Venom', and much recently, 'Birds of Prey'. The promising aspect for Bloodshot's character in particular is the way he serves as both a protagonist and an antagonist, giving us an anti-hero that is also potentially a villain with decades worth of source material to explore.
But the issue with 'Bloodshot' lies in its poor marketing. Along with, of course, the fact that the Valiant Comic book character is not as popular as its counterparts from other comic book universes. There is a high-probability that potential movie-goers will not know about the source material.
However, by placing Vin Diesel as its lead, the film could probably make up for this as it would attract Diesel's huge fan-following. After all, Vin Diesel has proved his potential as an action-hero, and has played several solid anti-heroes, with Riddick being the most popular. The film also features Guy Pearce as the antagonist, which definitely gives it an edge.
There is also no denying that the Bloodshot comics have been bestsellers, so it certainly does have a good fan-following. 'Bloodshot' has a relatively low-budget that it would need to cover for a sequel and a larger universe to take place.
Given all the information, there is certainly a good chance that we will get a 'Bloodshot' sequel, or even a spin-off. As mentioned earlier, both Valiant Comics and Sony have shown strong interest in setting up the universe. So, there is certainly a lot more in store for us even after Sony lost a Valiant Comics' Harbinger film. If and when we do get 'Bloodshot 2', we could expect it to release around 2023 or later.
Read More: Most Anticipated Action Movies of 2020