Blythe Danner has the essence of German, English and Irish cultures within her spirit. After graduating from Bard College, New York, Danner started her career on the stage. Her major roles during this early phase of career include the 1967 musical 'Mata Hari' and the 1968 Off-Broadway production of 'Summertree.' She also has the Broadway titles 'Cyrano de Bergerac' (1968) and 'The Miser' (1969) to her credit. 'The Miser' earned Danner her first major recognition — Theater World Award in 1969. She won the Tony Award for Best Featured Actress in a Play for her performance in 'Butterflies Are Free' (1969–1972).
Blythe made her television debut in 1970 with 'George M!' A number of small and supportive roles in the small screen soon followed. She got her first breakthrough in TV with 'Adam's Rib.' She appeared as Amanda Bonner in 13 episodes of the series. In 1972, Danner played the lead role in the Lily Frishcherin film 'Kill a Clown'. Both the titles helped her to establish herself as a promising young actor. She became a part of huge box office successes like '1776', 'Lovin' Molly' and 'Hearts of the West.' The '80s was the most prolific decade in her career. She delivered back-to-back hits during this time, which include 'Man, Woman and Child', 'Brighten Beach Memoirs','Mr. and Mrs. Bridge', and 'Alice.' Although she managed to achieve immense success in movies, she never stopped acting in small screen and Broadway productions.
During the period from the late '70s to early '90s, Danner played a wide variety of characters in more than 20 television movies. Her major titles from this time include 'Are You in the House Alone?', 'You Can't Take It with You,' 'Helen Keller: The Miracle Continues,' and 'Tracey Ullman Takes On New York' among others. Popular TV shows like 'Great Performances,' 'Tales from the Crypt' and 'From the Earth to the Moon' catapulted Danner as a celebrity among small screen viewers. While reaping success in multiple platforms at the same time, Danner was keen to choose movies with ensemble cast to avoid attention as a lead actor, which is quite obvious for an artist who never wanted to be a movie star. "I used to be very self-conscious", she told EW once. "I've always felt much more comfortable in company situations, and that's how I began. I always wanted to be a good actress working with great people and doing work I wasn't ashamed of."
Danner was married to producer and director Bruce Paltrow, who died in 2002. They have two children together, the popular actress Gwyneth Paltrow and director Jake Paltrow. After her husband's death, Danner keeps herself occupied with various projects. Unlike a typical Hollywood diva who desperately tries to hold on to her waning youth, Danner considers ageing as a blessing than a curse. The veteran actress is in no mood to retire from her passionate job in the near future.
Danner's tendency to evade the spotlight continues to influence her career. The actress has only played supportive roles in the big screen in her more than 50-year long career! Only exception is the 2015 movie 'I'll See You in My Dreams' directed by Brett Haley. Here, Danner plays Carol Petersen, a middle-aged and widowed songstress who realizes that life can start afresh at any age, provided one has true companions. At this point, you might be wondering what is the next Blythe Danner movie or TV show? Well, here's the list of upcoming Blythe Danner films and TV shows scheduled to release in 2019 and 2020. We can only hope that the latest Blythe Danner movies would be as good as some of her recent ones.
3. The Tomorrow Man (2019)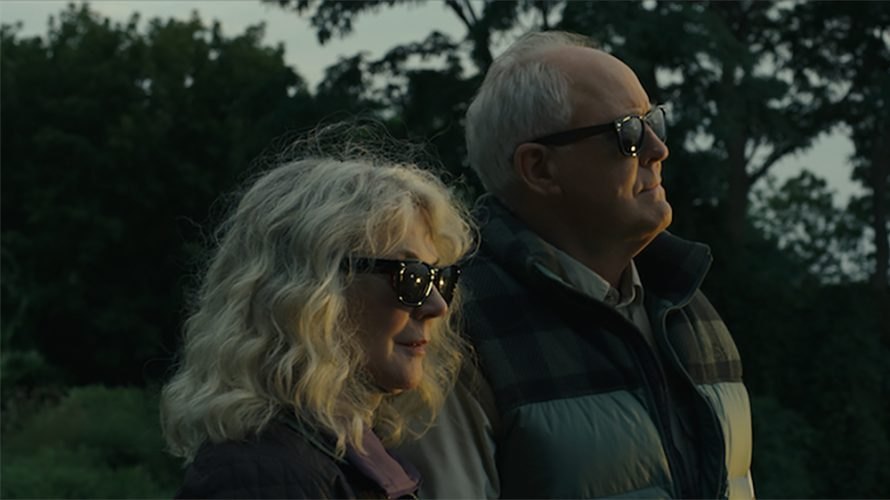 'The Tomorrow Man,' which is the directorial debut of Noble Jones, features John Lithgow and Blythe Danner in the lead roles. Described as a charming love story, the movie follows Lithgow's character who dedicates an entire life to preparing for an apocalypse. Danner portrays a woman who spends time by purchasing random things she never uses. Derek Cecil, Katie Aselton, Sophie Thatcher, and Eve Harlow also play important roles in the movie. 'The Tomorrow Man' is produced by Luke Rivett, Nicolaas Bertelsen, James Schamus, and Tony Lipp. The movie is slated for a May 22, 2019 release.
2. Will & Grace (1998 – )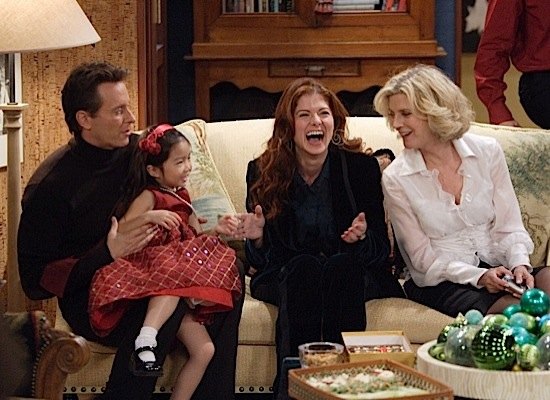 NBC's 'Will & Grace' is considered as one of the most popular series with a gay character in the lead. The plot follows the best friends Will Truman, a gay lawyer, played by Eric McCormack, and Grace Adler, an interior designer, played by Debra Messing. Blythe Danner plays the role of Will's mother Marilyn Truman. She earned two Emmy nominations, in 2005 and 2006 each, for her performance as the nagging mom. 'Will & Grace' aired on NBC from 1998 to 2006. In 2017, NBC brought back the iconic characters for another round. The revival has been met with mixed reviews for its problematic portrayal of gay and Jewish identities. NBC has renewed the popular show for its tenth and eleventh seasons recently with actors including Danner returning as guest stars. 'Will & Grace' is created by David Kohan and Max Mutchnick.
Read More: Upcoming Diane Keaton Movies
1. Strange But True (2019)
The upcoming thriller 'Strange But True' is based on the novel of the same name by John Searles. Described as a tense and multi-layered thriller, like 'Mystic River' meets 'In the Bedroom,' the movie follows a couple grieving the death of their son in a Prom night five years ago. Their life in grief turns into fear and confusion when a woman who claims to be pregnant by their son turns up at the doorstep. Both the woman and the couple are unable to solve the mystery behind the miracle. They reluctantly accept her only to realize that the truth behind their son's murder and the pregnancy five years after is much more terrifying than they could have ever imagined. Apart from Blythe Danner, who plays the character of Gail, the movie features Mena Massoud, Margaret Qualley and Nick Robinson in major roles. Directed by Rowan Athale, the movie comes to theaters in 2019.
Read More: Upcoming Jacki Weaver Movies