Coming from his hometown of New Jersey, the veteran Italian-American actor born Roberto M. Cannavale or simply Bobby Cannavale has racked up impressive credits for himself throughout his longstanding acting career. Cannavale's career started humbly until his Emmy Award-winning performance in HBO's gangster drama 'Boardwalk Empire'.
Before his success with the HBO TV series, Cannavale won the Emmy for Outstanding Guest Actor in a Comedy Series in 2005 for his recurring role as Vince D'Angelo on 'Will & Grace'.
However, after 'Boardwalk Empire', his career skyrocketed to stardom. His performance portraying Gyp Rosetti, the mob boss and enemy of Nucky Thompson and Al Capone won him a Primetime Emmy Award for Outstanding Supporting Actor in a Drama Series. The scene of Rosetti checking out, singing the theme song to Barney Google before getting stabbed in the back remains etched in 'Boardwalk Empire' fans' memories. The performance he delivered playing the role of Gyp Rosetti won him critical acclaim and considerable plaudits.
His performance in the aforementioned HBO show got him the starring role in Martin Scorsese's music industry take 'Vinyl' (2016). In the TV series, he played the lead character, record label executive Richie Finestra. 'Vinyl' ran for 10 episodes in 2016 from February to April before being abandoned by writer Terence Winter. HBO would later announce the cancellation of the show in June 2016. It was a decision the Scorsese regretted heavily, and in an interview in 2018 said that he wished he was more involved with the show.
Cannavale also won critical acclaim for his role in 'Mr. Robot' (2017-) as Irving. His performance in the 8 episodes he acted in, earned him a nomination for the Critics' Choice Television Award for Best Supporting Actor in a Drama Series.
Bobby Cannavale's credits range from films that span two decades, right from 1996 up to 2019. The self-taught actor has persevered because of his strong work ethic and has amassed a considerable fan following in the latter stages of his career.
Some of the more famous films he has worked in include, 'Haven' and 'Shall We Dance' (2004), 'Snakes on a Plane' (2006), 'The Other Guys' (2010), 'Win Win' and 'Roadie' (2011), 'Blue Jasmine' (2013), 'Spy' and 'Ant-Man' (2015), 'Jumanji: Welcome to the Jungle' (2017), 'Boundaries' and 'Ant-Man and the Wasp' (2018).
Bobby Cannavale has some exciting films coming up. Here is a list of upcoming films the actor is cast in.
Cannavale is also a veteran actor of stage and is a purist who enjoys on stage acting. His credits on Broadway and theatre include 'The Most Fabulous Story Ever Told' (1998), 'F*****g A' (2003), 'Hurlyburly' (2005), 'Mauritius' (2007), 'Trust' (2010), 'The Motherf***** with the Hat' (2011), 'Glengarry Glen Ross' (2012), 'The Big Knife' (2013), 'White Rabbit Red Rabbit' (2016), 'The Hairy Ape' (2017), 'The Lifespan of a Fact' (2018).
Bobby Cannavale has some exciting films coming up in the near future. Hopefully, his performances in them will be just as amazing as his past performances.
8. The Irishman (2019)

In 'The Irishman' Cannavale plays Felix "Skinny Razor" DiTullio, a gangster. The film marks yet another collaboration between the Italian-American actor and Martin Scorsese, a director of similar roots. The film is about gangster Frank 'The Irishman' Sheeran who becomes a hitman for Russell Bufalino (Joe Pesci), involved in the yet unsolved disappearance of Jimmy Hoffa (Al Pacino). The movie is slated to be released on November 27, 2019.
7. The Jesus Rolls (2019)

Cannavale also stars in 'The Jesus Rolls'. The film is a crime comedy spin-off of 'The Big Lebowski' and a remake of a French film from 1974 called 'Going Places' by Bertrand Blier. Bobby Cannavale is cast as Petey a sexually depraved man and misfit of society. The film is written, directed and starred by John Turturro who reappears as the character Jesus Quintana from the 1998 cult film 'The Big Lebowski'.
Read More: Upcoming Robert De Niro Movies
6. Once Upon a Time in Staten Island (2019)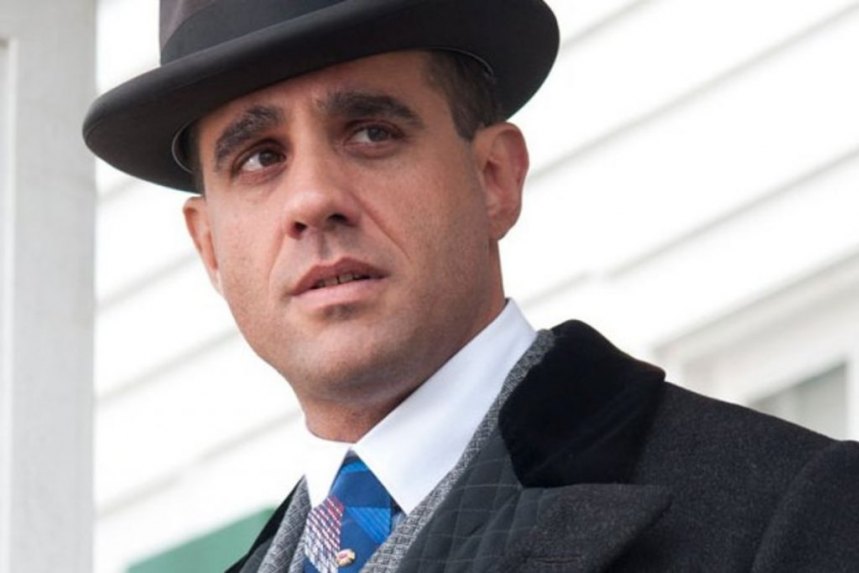 The new drama film 'Once Upon a Time in Staten Island' has an all-star cast and ensemble including Naomi Watts, Bobby Cannavale, Frank Grillo, Jonah Hauer-King, and Cody Fairless-Lee. There is very little mentioned about the plot of the film, but it is, in essence, a family drama set in Staten Island in 1982. The film is written and directed by James DeMonaco. Jason Blum of Blumhouse Productions and Martin Lemercier of Man in a Tree Productions are the producers backing the film.
5. Superintelligence (2020)
Superintelligence is an upcoming action-comedy directed by Ben Falcone. The movie, written by Steve Mallory is about Carol Peters, played by Melissa McCarthy, who starts receiving snappy backtalk from the AI in her home. She thinks she is losing her mind but instead she has actually been chosen by the world's foremost superintelligence for observation. However, the AI has plans to take control of the world, not just her life and she is the only one who can stop it.
Read More: Upcoming Edward Norton Movies
4. Jolt (2020)
'Jolt' is an action film directed by Tanya Wexler. The star cast of the film includes Kate Beckinsale, Bobby Cannavale, Laverne Cox, Stanley Tucci, and Jai Courtney. Beckinsale plays a woman with a ferocious appetite for murder who uses a shock-inducing electrode vest to jolt back to normalcy every now and again. After the murder of the only man she loves, she goes on a rampage trying to find her lover's killer while she is pursued by the police as the prime suspect of the murder. The film is produced by David Bernardi, Sherryl Clark, Robert Van Norden, Les Weldon, Yariv Lerner.
3. Blonde (TBA)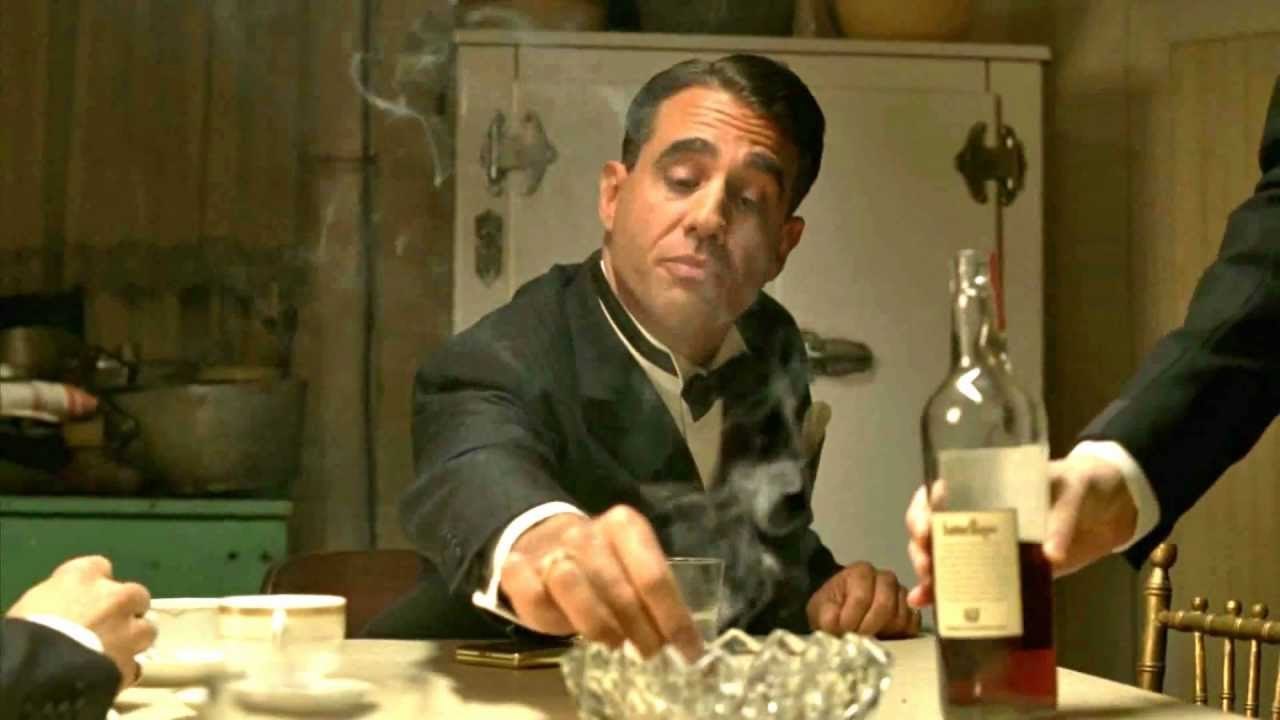 Another drama film that is in the works is 'Blonde' which is written and directed by Andrew Dominik. It is based on the novel of the same name by Joyce Carol. It is a fictitious take on the life and times of Hollywood '50s and '60s icon Marilyn Monroe. Bobby Cannavale plays baseball star Joe DiMaggio who is well known for his marriage and lifelong devotion to the Marilyn Monroe.
The star-studded cast of the movie includes Ana de Armas as Marilyn Monroe, Adrien Brody as Arthur Miller, Julianne Nicholson, Casper Phillipson, Toby Huss, Sara Paxton, David Warshofsky, Lily Fisher, Evan Williams, Xavier Samuel, Garret Dillahunt, Scoot McNairy, Lucy DeVito, Michael Masini, Spencer Garrett, Chris Lemmon, Rebecca Wiscoky, Ned Bellamy and Dan Butler.
The highly anticipated film tells the story of Norma Jeane Mortensen as she slowly becomes the movie icon, and international sex symbol Marilyn Monroe. However, after numerous failed relationships, heartache and tragedy, she gravitates to drug addiction which leads to mental instability.
The production company behind the film is Brad Pitt and Dede Gardner's Plan B Entertainment. The film is to be distributed by Netflix.
Read More: Upcoming Michael Fassbender Movies
2. The Horror of Dolores Roach(TBA)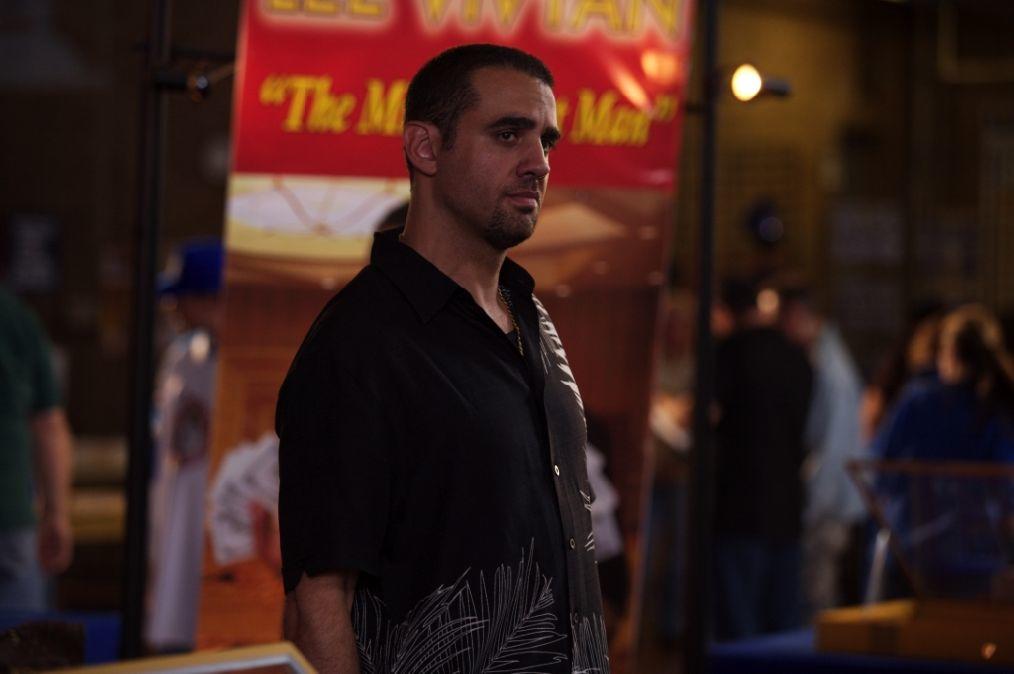 Cannavale is also starring in the upcoming TV series 'The Horror of Dolores Roach'. It tells the story of a woman named Dolores Roach who slowly discovers that the world around her has undergone serious changes after her stint in prison. However, she finds employment as a massage therapist in the basement of a shop owned by her stoner friend Luis as her only solace. The other members of the cast are Gizel Jimenez, Richard Kind, Noah Robins, and Abigail Spencer.
1. Lapham Rising(TBA)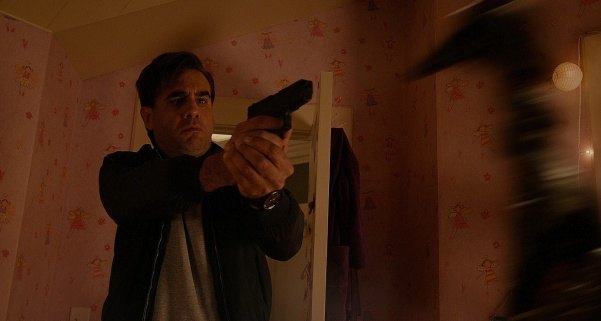 Lapham Rising is another film Cannavale stars in. It is a comedy in which he plays writer Harry March. Harry's peaceful home surroundings are disturbed when a multi-millionaire new neighbor comes to his part of town and starts building a mansion. The story then evolves into a feud between the two. Other members acting in the film are Ashley Benson, Stockard Channing, Frank Langella, Catherine Parker, and Jared Gilman.