Shooting a nude scene can be taxing for an actor. After all to bare it all in front of tens of film crew and millions of audiences is not an easy task. While for some actors getting nude is no big deal, there are others who are not as comfortable. But comfort and privacy are not the only reasons why actors avoid getting nude. Sometimes, the requirement of the role may be different from what their bodies might reflect. At other times, one of the two actors may not have the right chemistry. There could be n number of reasons, but the solution to all those different scenarios is one: hire a body double. Body doubles are famously used in action scenes, but they also come in very handy in nude scenes. Here is the list of actors who used body doubles to shoot famous nude scenes.
11. Frieda Pinto (Immortals)
For the film 'Immortals', Pinto has a sex scene with Henry Cavill. A body double was used for the scene. She explained later "I wasn't even asked to do the scene. The director said there would be a body double and that was it. He pretty much knew what he wanted, and he felt like he didn't need me for the scene."
10. Keira Knightley (Domino)
Keira Knightley got herself a body double for her lap-dancing scene in the film 'Domino'. When asked about the reason why she chose to do so, she had this to say: "No, It's definitely a body double, I don't have that body. What a bum! I wish I had that bum! No, it was fantastic."
9. Penelope Cruz ('Pirates of the Caribbean: On Stranger Tides)
Penelope Cruz was pregnant while filming Pirates of the Caribbean: On Stranger Tides. Interestingly, her sister acted as body double for the nude scenes.
8. Vera Farmiga (Un in the Air)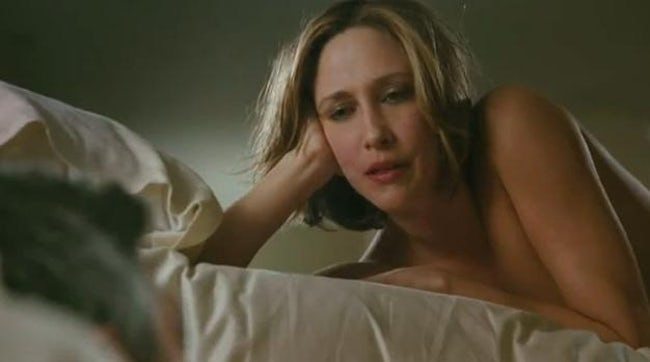 Vera Farmiga has a sex scene to shoot for the film 'Up in the Air' starring George Clooney. Vera Farmiga opted for a double as she had recently given birth. She had this to say about using body double: "The breast milk down both sides — it would have been inappropriate".
7. Isla Fisher (Wedding Crashers)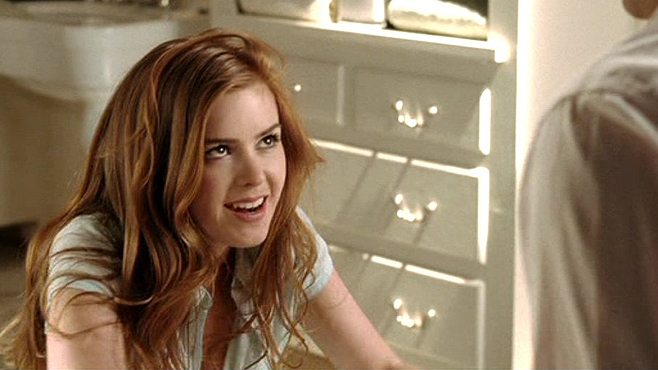 Isla Fisher decided to use body double for her role in 'Wedding Crashers' and she had this to say on the reason: "I feel like if you have a female comic character and then you see her nipples, then she is no longer funny which is clearly wrong but that was my theory and that's why I didn't want to do it."
6. Meryl Streep (Death Becomes Her)
For an actress of her caliber, it is surprising that she has hardly avoided shedding her clothes. When she had to do it in the film 'Death Becomes Her', she chose to us a body double in the form of Catherine Bell.
Read More: Porn on Netflix
5. Julia Roberts (Pretty Woman)
Yup this is shocking. Julia Roberts used body double for most of her nude scenes in one of the most iconic movies: 'Pretty Woman'.
4. Owen Wilson (You, Me and Dupree)
Surprised to find an actor on the list? Owen Wilson used a butt double in 'You, Me and Dupree'. He gave a strange excuse for using the body double: "The director made that decision not to use my butt, I don't know how to interpret that."
3. William Dafoe (Antichrist)
Dafoe decided to use body double for full-frontal nude scenes in Antichrist, because he felt like being naked would be a distraction. A porn star was brought in to be his body double.
2. Mila Kunis (Friends With Benefits)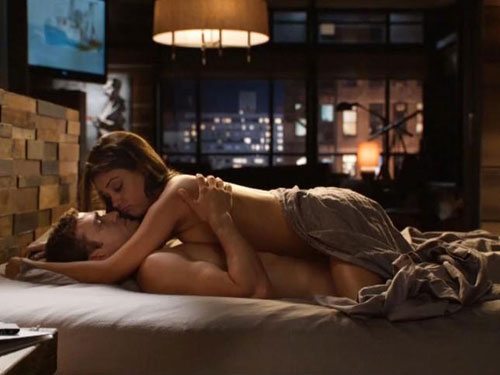 Mila Kunis opted to use body double for her butt shot in 'Friends with Benefits'. She told Ryan Seacrest, "I showed side boob and I figured I can't just give everything all away at once. I gotta let it all out in little pieces here and there."
1. Kate Beckinsale (Whiteout)
Beckinsale decided to a butt double for the steamy shower scene in Whiteout. She hasn't clarified if it was her decision or directors.
Read More: Best Kate Beckinsale Movies