Bollywood is a strange place. It makes stars out of ordinary people who come here to test their luck. Some take the plunge when their age is right, while others have acting genes handed down to them through their filmi ancestors. There are a number of stars working in the industry today that were seen in movies long before they even knew how to spell 'acting'!
Right from Neetu Kapoor in 'Suraj' to Aftab Shivdasani, sharing the screen with Sridevi in 'Mr. India' and 'ChaalBaaz', to Bobby Deol, who acted alongside his legendary father Dharmendra in 'Dharam Veer', to Hansika Motwani, who was seen with Hrithik Roshan in the sci-fi 'Koi…Mil Gaya' and is now a big name in Tamil and Telugu film industries; here's a list of twelve Bollywood stars who started out as child actors before they became stars.
12. Padmini Kolhapure
Currently away from Bollywood, Padmini Kolhapure was one popular actress, who showed her great acting talent to the world in the 80s. And long before she did that and could even wear her own shoes all by herself, she was seen acting in films! Starting her career at the age of three, Padmini was seen as a child artist playing younger roles for actresses like Hema Malini and Zeenat Aman and other young side characters. She then starred in some very successful films, only to get 'out of sight, out of mind' once again!
11. Fatima Sana Shaikh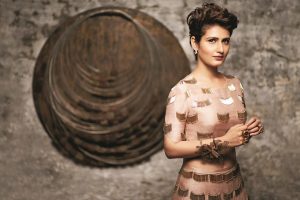 Still riding high on the success of her film 'Dangal', where Fatima Sana Shaikh played real-life Indian wrestler Geeta Phogat, she first appeared on the big screen in Kamal Hassan's 'Chachi 420' in 1997 at the age of five. Credited as Baby Sana, she played Hassan's and Tabu's daughter in the film and later went on to star in Shah Rukh Khan-Juhi Chawla starrer 'One 2 Ka 4'. A few more films and a television serial later, Fatima Sana Shaikh proved her talent even when she grew up!
10. Kunal Khemu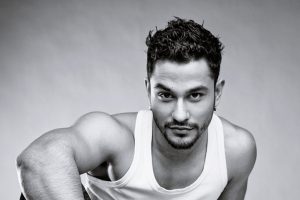 Married to Soha Ali Khan and blessed with a baby girl Inaaya recently, Kunal Khemu is yet to shed his childish looks! And that is probably one of the reasons the cute actor was a part of many films in the past, where it required him to put his talent on display as a child. Seen in some acclaimed movies, Kunal first appeared in a TV series 'Gul Gulshan Gulfam' set against a Kashmiri backdrop in 1987. After this stint, he was seen in Mahesh Bhatt's 'Sir' and 'Hum Hain Rahi Pyar Ke' both in 1993. Kunal also went on to star in Suniel Shetty's 'Bhai', Aamir Khan's 'Raja Hindustani' and Ajay Devgn's 'Zakhm', in which his acting was greatly lauded.
9. Urmila Matondkar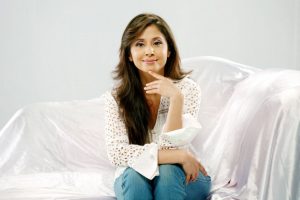 Now married to businessman Mohsin Akhtar Mir, Urmila Matondkar is currently away from the arch lights, managing her shaadi-shuda life. But before she tasted success with her first film in Bollywood, Urmila faced the cameras for 'Karm' way back in 1977, post which, she did some Marathi films as a child actor. It was only when Shekhar Kapoor cast her in 'Masoom', starring stalwarts like Naseeruddin Shah, Shabana Azmi and Supriya Pathak Kapoor in 1983 that Urmila received recognition. Urmila lip-syncing to Lakdi ki kaathi is still one of our favourite childhood memories, isn't it!
8. Shahid Kapoor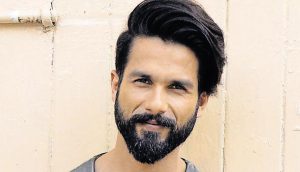 The 'Haider' star, who is selecting his films and his roles very wisely now, did some memorable movies in his career of 14 years. Shahid Kapoor was born to actor parents and it was but natural that he chose the film industry to pursue his profession. His big break did not come easily to the actor and he was seen endorsing health drinks in commercials in the early 90s, before he was signed for films. Shahid also appeared in music videos post that and was seen in Subhash Ghai's 'Taal' as a background dancer in Shiamak Davar's troupe.
7. Sridevi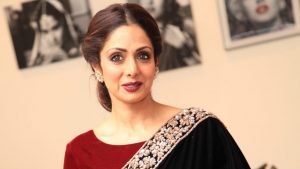 The beautiful mom of two, known for her spunky style of acting, delivered many a hit songs in some of her very successful movies. Sridevi made her acting debut in 1975 and has a bevy of films in Hindi, Kannada, Malayalam, Tamil and Telugu to her credit. She first started out as a child artist in a Tamil film named 'Thunaivan' and 'Nam Naadu' both in the year 1969. Sridevi also appeared in some uncredited roles in regional films until her big break came in the form of 'Julie' in 1975. Filmmakers noticed the spark in her and Sridevi went on to become the undisputed queen of cinema in the late 80s and early 90s in Bollywood.
6. Rishi Kapoor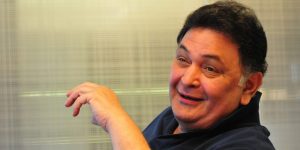 His drunken ranting and raving on social-networking sites is always the talk of the town. Whatever the issue, Rishi Kapoor has an opinion, much to the annoyance of many. But the seasoned actor was not always like the way he is. Belonging to the first filmi khandaan of the Kapoors, Rishi had acting in his genes. He was initially seen walking hand-in-hand in the rain sequence in Raj Kapoor's 'Shree 420' in 1955 in the song Pyaar hua ikraar hua when he was only 3. He later played his father's younger version in 'Mera Naam Joker' at the age of 14. There was no looking back for him since then.
5. Shashi Kapoor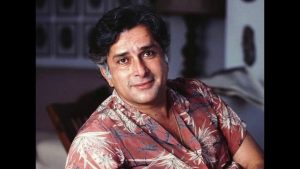 The veteran actor, with his chocolate looks, made girls go weak in their knees during his heydays when his career was at its peak. Shashi Kapoor, known for his typical style of delivering dialogues, did several hundred successful movies, opposite a number of actresses. Not many know that the dapper star from the Kapoor clan, played his elder brother Raj Kapoor's younger roles in his films, including 'Aag' and 'Awaara' in the early 50s. He also appeared as a younger self of Ashok Kumar in 'Sangram' back in 1950, until he received his break ten years later as an adult.
4. Sanjay Dutt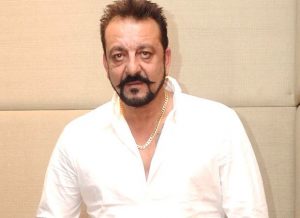 The hulk of an actor was never this huge, big-muscled and controversial. He was a cutesy kid, who made hearts melt when he smiled shyly on the screen. Sanjay Dutt might not have had a full-fledged role as a child actor in his father Sunil Dutt's film 'Reshma Aur Shera' in 1971, but the actor had a blink-and-miss role as a background qawwal in the song Mujhe mere yaar se milva de. At least he was in sync with the others back in the day!
3. Alia Bhatt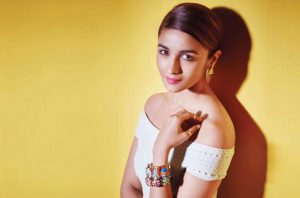 Despite being the daughter of Mahesh Bhatt – one of the most acclaimed filmmakers in Bollywood – she chose to enter into the film industry all on her own. But before she made her grand debut in Karan Johar's 'Student Of The Year' in 2012, Alia Bhatt was seen as a chubby, little, crybaby in 'Sangharsh' in 1999, when she was only six-years old. Johar seemed to have tapped her potential really well and she had her audiences raving about her, post the release of 'SOTY'. Alia later went on to deliver some hit films in her career and opposite some big names too.
2. Hrithik Roshan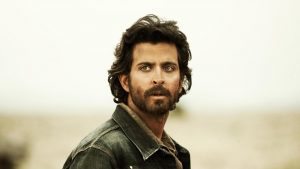 Bollywood's very own Greek God wasn't much into acting like his handsome actor-turned-director father Rakesh Roshan was. As a child belonging to a filmy family, all Hrithik did was visit the sets with Roshan Sr. Not many know that his maternal grandfather J. Omprakash, while filming a scene for his movie 'Aasha' in 1980, caught the little nimble-footed boy dancing along with the lead actors by the sides. He focused his camera on Hrithik and that is how the light-eyed actor came into the limelight! Later, Hrithik did some uncredited roles in his family films like 'Aap Ke Deewane'; after which came 'Bhagwaan Dada' in 1986, where he played superstar Rajinikanth's adopted son. And then came 'Kaho Naa…Pyaar Hai'. Need we say more?
1. Aamir Khan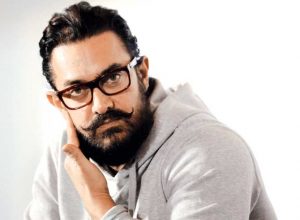 Unarguably one of the biggest names in Bollywood today, Aamir Khan made his debut opposite Juhi Chawla in 'Qayamat Se Qayamat Tak' in 1988. But that was not the first time when the superstar was introduced to the world by his director cousin Mansoor Khan. Aamir's famous director uncle, Nasir Hussain, first directed him in 'Yaadon Ki Baaraat' in 1973, where he was seen playing the childhood role of his cousin Tariq Khan at the age of eight. Oh! Didn't he look cute when he asked his onscreen mom for a pee break during the title track?!
Read More: Best Aamir Khan Movies