Solidarity can lead to revolution, and that's what the #MeToo movement did for our times. It brought together thousands of women, and even men, from all walks of life, to finally break silence against sexual harassment. The #MeToo movement has been the most crucial movement of the past few years, initiating a much-needed, long due dialogue on the prevalence and magnitude of sexual-harassment, especially at workplace.
After the Weinstein scandal, Hollywood too has been trying to do its bit to address the subject. But through this year's 'Bombshell', we enter a whole new era of cinema, of socially conscious cinema, of bold feminist films, that are willing to touch on tense and sensitive matters, attempting to stir up extremely essential conversations.
'Bombshell' is the first mainstream movie in the past years to achieve this, and is based on the real-life Fox News scandal that shook the media industry. The scandal that, in many ways, helped the #MeToo movement take root. It revolves around the 2016 lawsuit against Fox News CEO, Roger Ailes, for sexual harassment, that was initiated by former TV host, Gretchen Carlson. This eventually led to several dozens of women, including Megyn Kelly, to speak up against Ailes and the toxic work-culture of the media house.
Academy Award winning screenwriter, Charles Rudolph ('The Big Short'), is the main man behind the film. It's directed by Jay Roach, and boasts of an absolutely phenomenal, Academy Award winning, star cast. We've Nicole Kidman as Carlson, Charlize Theron as Kelly, along with Margot Robbie as Kayla, and John Lithgow as Ailes. The movie has some spectacular performances that earned all three actresses Screen Actors Guild nominations this year. The intensity of their performances takes your breath away.
Though 'Bombshell' is based on the real-life Fox News scandal, it has, like all movies do, taken a few liberties with the story. Here's everything you need to know about the actual scandal and the people behind it.
Who Was Roger Ailes?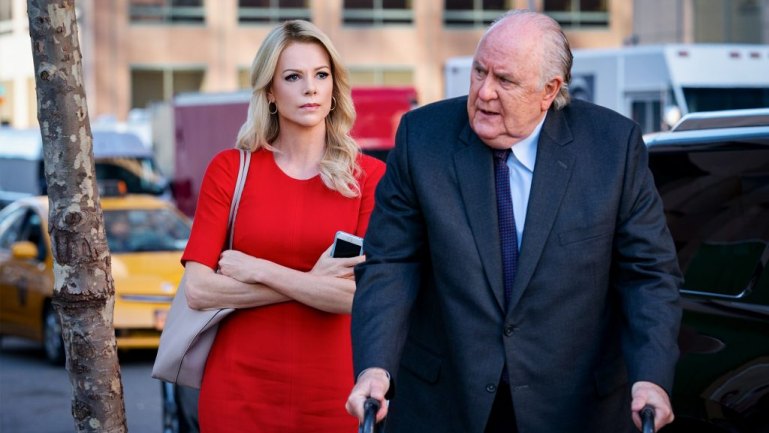 Roger Ailes was the CEO and Chairman of Fox News, along with being a media consultant for Republican presidents Richard Nixon, Ronald Reagan, and George H. W. Bush. He started his television career in the 1960s as a producer, and joined Fox in 1996, rising up to be one of the most influential media moguls in the country. Ailes, then, built Fox as a cable news network that would top the ratings of all other news networking, becoming the highest-grossing cable news network.
Roger Ailes would eventually go on to hire Gretchen Carlson and Megyn Kelly as anchors for Fox News shows, two of the most influential women from the lot of many, who alleged him for sexual misconduct. He was forced to resign in 2016, following the explosive sexual harassment lawsuit filed against him by Carlson.
After leaving Fox News, he became an adviser to the Donald Trump campaign, which I think says a lot about both Trump and Ailes. He passed away in 2017 at the age of 77 due to hemophilia.
The Fox News Scandal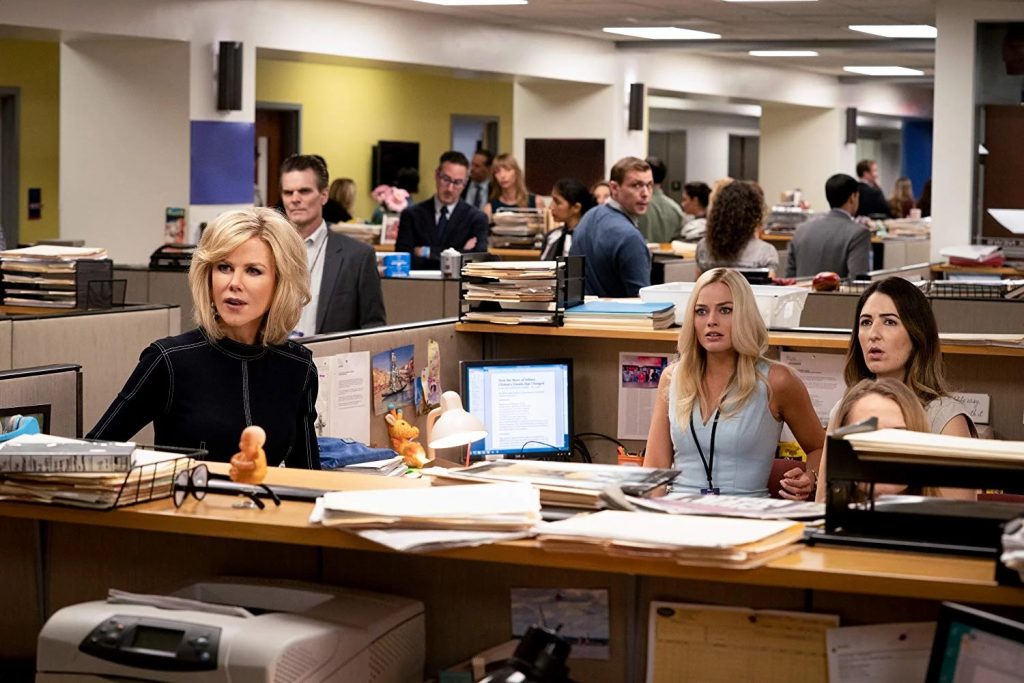 On July 6, 2016, Gretchen Carlson filed a sexual harassment lawsuit against Fox News CEO, Roger Ailes, alleging that she was fired from her program because she refused his sexual advances. The lawsuit received widespread media coverage, and ended becoming one of most high-profile cases against Ailes. But Carlson was not the first to woman to complain about Ailes' sexual misconduct, and it can be assumed that his behavior was apparent to people in Fox News who turned a blind eye towards it and kept it their dirty little secret.
In 2014, a biography titled, The Loudest Voice in The Room, written by Gabriel Sherman, was published, shedding light to his actions as it included accounts of four women who came forward with allegations against Ailes. Despite this, it was Carlson's lawsuit that created the domino effect that would ultimately take Roger Ailes down. At the time, Ailes claimed that the Carlson's accusations were false, only to have over a dozen more women speak up against his behaviour in Fox News.
The Women Who Spoke Up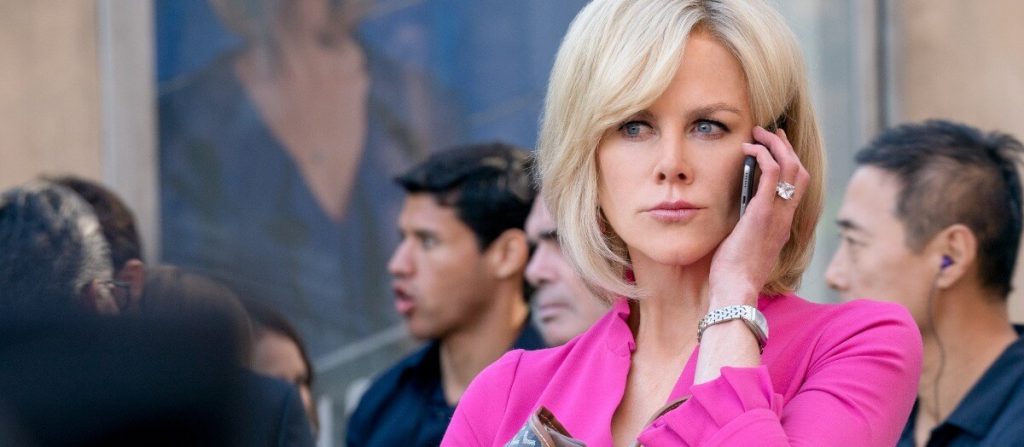 Gretchen Carlson was the most prominent person in the Fox News scandal, and was also the one to initiate the lawsuit against Ailes. Carlson joined Fox News in 2005, as a host for 'Fox & Friends', which she left in 2013. She then started anchoring on 'The Real Story with Gretchen Carlson', until her contract expired in 2016.
In 2016, Carlson filed a lawsuit against Roger Ailes stating that he "unlawfully retaliated" against her after she refused his advances and complained about sexual harassment, and tried to damage her career. The lawsuit mentioned in detail Ailes' misogynist and sexual conduct with Carlson, including perverted comments like asking her to turn around so he could view posterior.
Carlson also stated that in a meeting with her, Roger told her that they should have had a sexual relationship long time ago, as that could solve problems more easily. The biography, The Loudest Voice in the Room, also revealed that Carlson recorded her meetings with Ailes on her phone, which she eventually made use of in the lawsuit.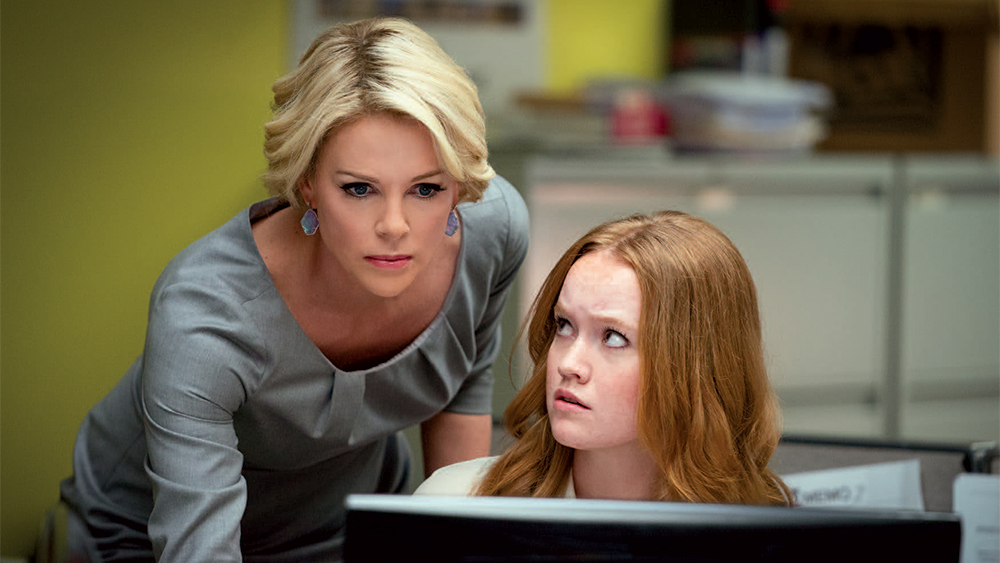 Megyn Kelly was another prominent personality who spoke up against Ailes even though she did not file the lawsuit. Kelly later stated in her memoir, Settle For More, that she was sexually harassed my Ailes, who she considered her mentor, over the years, but was initially unaware of it because of his general misogynist behaviour and crude humour. She spoke about how Ailes would make sexual comments about her, including the "sexy bras" she should wear, that he would love to see her in.
Kelly, then, went on to describe the physical sexual harassment she faced as Ailes tried to grope her and kiss her on the lips on numerous occasions. Kelly too recorded her meetings and went on to share them with investigators during Ailes' case. Though one of the things that did work in her favour was that she had already completely established herself in her career, so Ailes could not ruin her like he tried to do with the other women who stepped up:
"But the truth is, I was lucky — by this point in my career, Roger could not destroy me. That was not necessarily true for the other women who went on record, all of whom were incredibly brave," Kelly said.
This brings us to the numerous other women who decided to speak up against Roger Ailes, risking their own careers. In an interview with Gabriel Sherman, six more women stepped up to talk about how they were harassed by Ailes. Some went on to speak of it on record, while others requested anonymity. These allegations dated back even to the 1960s when Ailes had just begun his career and wasn't working for Fox News. One of the women, "Susan" spoke of how back in 1967, when she was 16, Ailes persuaded her to perform oral sex on him, after which she ran away:
"He proceeded to pull down his pants and very gingerly pull out his genitals and said, "Kiss them." And they were red, like raw hamburger."
Yeah, that sounds absolutely horrendous. But this is not the end of it, because it gets much worse.
The Consequences
Many of the women who spoke up, as Kelly mentioned, have been without work ever since. This includes several women like Julie Roginsky, who were once rising in their careers and now are struggling to find work. Despite the solidarity, this is also a truth of the #MeToo movement that is often not acknowledged, a terrifying reality of the times we live in.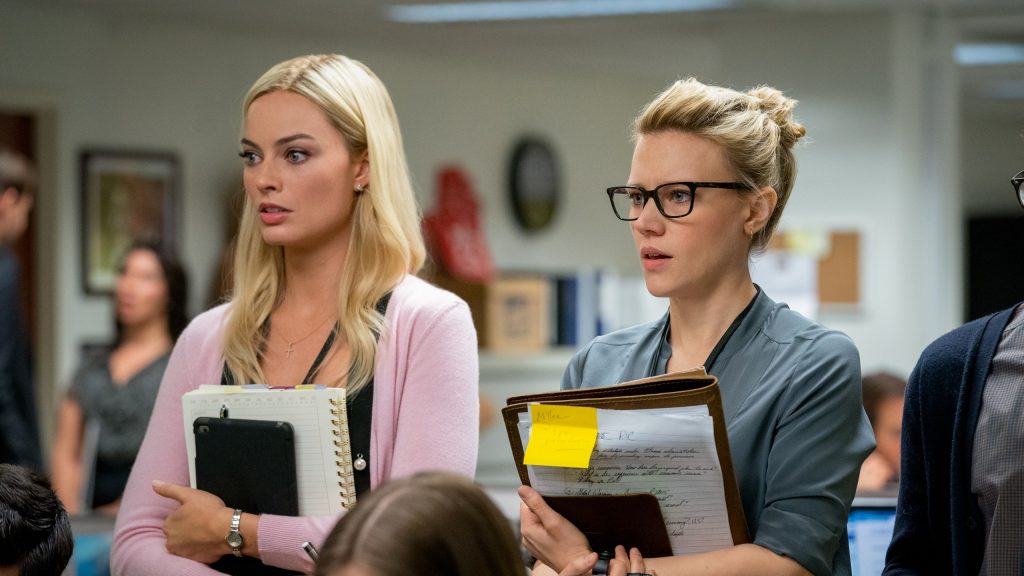 'Bombshell', then, tries to expose these truths, dealing with the consequences of stepping up. It faithfully dramatizes the real-life scandal, bringing forward the stories of all those women, those who could step up, and those who couldn't. It follows the lives of three women, Gretchen Carlson, Megyn Kelly, and Kayla Pospisil, all from different walks of lives, facing the same crisis, but facing it differently.
Kayla, played by Margot Robbie, is the only fictional character of the three. It is because she is an amalgamation of the several real women who were sexually harassed by Roger Ailes. What makes her stand out from the other two characters is that she is younger and just starting out her career. For her to speak up would mean to potentially destroy her career. But will she? Through 'Bombshell', the team behind it is doing something that most movies don't, they are urging us to talk. To start a conversation. To speak up.
It's crucial to understand that the #MeToo movement is not, and never was, an isolated phenomenon. In many ways, we're not in a post #MeToo era, we're still living it. Though an impact was created, things haven't entirely changed. This is why we need movies like 'Bombshell' to remind us that it's a continuous battle, and raise awareness of the struggle of thousands of women who took a stand years ago, because of which we are here today. 'Bombshell' explores the stories of some of these women, in different stages of their lives and careers, who finally decided to break their quiet and expose their perpetrator.
Read More: Where Was Bombshell Filmed?