Bong Joon-ho is a South Korean film director and screenwriter. His films include monster movie 'The Host' in 2006 and sci-fi action movie 'Snowpiercer' in 2013, both of which are among the highest-grossing films of all time in South Korea. His most recent film, 'Okja', debuted at the 2017 Cannes Film Festival, where it received a four-minute standing ovation. He began shooting his first feature 'Barking Dogs Never Bite' under producer Cha Seung-jae. The film, about a low-ranking university lecturer who abducts a neighbor's dog, was shot in the same apartment complex where Bong had lived after getting married. Although now remembered fondly, at the time of its release in February 2000 it did not stir up much interest among audiences.
His second film, 'Memories of Murder', a much larger-scale project, was adapted from a popular stage play centered on a real-life serial killer who terrorized a rural town in the 1980s and was never caught. Production of the film was a long and arduous process, but with the weather providing unexpected help with some stunning skyscapes, the film wrapped without major problems. It was released in April 2003 and proved an immediate critical and popular success.
The 'Host' marked a step up in scale in his career, and indeed for the Korean film industry as a whole. The big-budget work centered on a fictional monster that rises up out of the Han River to wreak havoc on the people of Seoul — and on one family in particular. Featuring many of the actors who had appeared in his previous films, the film was the focus of strong audience interest even before it started shooting, but many doubts were raised about whether a Korean production could rise to the challenge of creating a full-fledged, believable digital monster. After initially contacting New Zealand's Weta Digital — the company responsible for the CGI in 'The Lord of the Rings'— scheduling conflicts led Bong to San Francisco-based 'The Orphanage', who took on the majority of the effects work. After rushing to meet deadlines, the film received a rapturous premiere in the Directors' Fortnight section of the 2006 Cannes Film Festival.
His fourth feature film 'Mother' is the story of a doting mother who struggles to save her disabled son from a murder accusation. It premiered in the Un Certain Regard section at 2009 Cannes Film Festival to much acclaim, particularly for actress Kim Hye-ja. 'Mother' repeated its critical success locally and in the international film festival circuit. 2013 saw the release of his first English-language film 'Snowpiercer', based on the graphic novel 'Le Transperceneige' by Jean-Marc Rochette and Jacques Lob.
In 2015, his next film 'Okja' was announced. In 2017, he premiered 'Okja' at the 2017 Cannes Film Festival, where it competed for the Palme d'Or and sparked controversy due to it being produced by Netflix. The film was met with boos, mixed with applause, during its premiere at the 2017 Cannes Film Festival, once when the Netflix logo appeared on screen and again during a technical glitch which got the movie projected in an incorrect aspect ratio for its first seven minutes.
At this point, the question that might be circling your mind is what is the next Joon-ho Bong movie? Well, the good news is that we have a clear answer to that question. Here's the upcoming Bong Joon-ho film scheduled to release in 2019. We can only hope that the latest Bong Joon-ho movie would be as good as some of his recent ones.
Parasite (2019)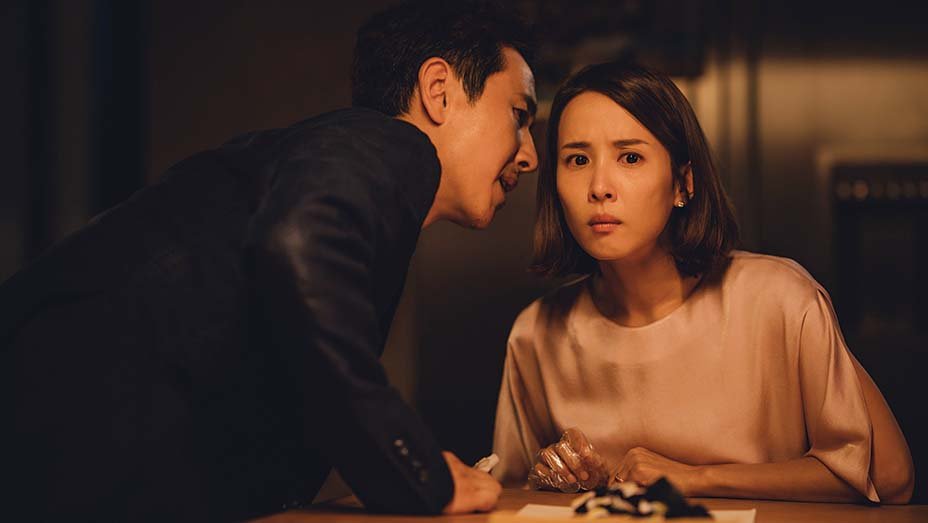 South Korea's top filmmaker, Bong Joon-ho will next direct 'Parasite', his first film since 'Okja' which was backed by Netflix and debuted in competition in Cannes 2017. It stars Song Kang-ho, Korea's leading character actor. The film is a drama about a family of four, in which each member has unique characteristics. Bong says that, despite the title, the film does not include either parasites or alien creatures. Aside from Song, who previously played lead roles in Bong's 'The Host' and 'Snowpiercer', 'Parasite' also features Jang Hye-jin ('The World of Us') as the wife. Park So-dam ('The Priests') and 'Okja' and 'Train to Busan' star Choi Woo-shik appear as the couple's children. The cast also includes veteran actors Lee Sun-kyun ('A Hard Day') and Jo Yeo-jeong ('The Target').
Read More: Upcoming Clint Eastwood Movie