Breckin Meyer identified his passion for acting when he was 11 years old. He went to grade school with actress Drew Barrymore, who opened up the doors for Breckin to the world of acting by introducing him to her agent later. The contact helped young Breckin to land some television roles and commercials. But the aspiring actor soon joined California State University at Northridge as a student. It was a difficult phase in Breckin's life as he was torn between the childhood dream of becoming a kindergarten teacher and the acting ambitions of a young man. Eventually, he dropped out of college to pursue a career in movies.
Meyer made his acting debut in 1991 with the movie 'Freddy's Dead: The Final Nightmare.' Even though he got back-to-back roles from 1991 to 1995, he was stereotyped as a stoner onscreen. Breckin got his first breakthrough with the teen sensation flick 'Clueless' (1995), again a stoner character! He tried to play different characters throughout the '90s. His major movies in this period include John Carpenter's 'Escape from L.A.' 'Prefontaine' (1997), 'Dancer, Texas Pop. 81'1 (1998), 'Go' (1999), and 'The Insider' (1999).
Meyer's next big breakthrough was the 2000 movie 'Road Trip' (2000), in which he played the first full-length lead role. Soon, movies like 'Kate & Leopold' (2001), 'Garfield' (2004), and 'Ghosts of Girlfriends Past' (2009) followed. Breckin joined the popular stop animation sketch comedy series 'Robot Chicken' during the mid-2000s as a recurring voice actor and writer. He is also an accomplished drummer and singer. So now you might be wondering what is the next Breckin Meyer movie or TV show? Well, here's the list of upcoming Breckin Meyer films and TV shows scheduled to release in 2019 and 2020. We can only hope that the latest Breckin Meyer movies would be as good as some of his recent ones.
5. Changeland (2019)
'Changeland' is an upcoming buddy-comedy movie starring Breckin Mayer and Seth Green in the lead roles. The plot reportedly follows the desperate husband Brandon (played Green), who finds his wife's extramarital affair on the eve of their wedding anniversary. Frustrated with the findings, Brandon decides to go for the prepaid honeymoon trip, which he booked as a surprise gift for his wife in the wedding anniversary. He takes his best friend Dan (played by Mayer) along with him to Thailand. Though his plan is to get over the painful memories of his failing marriage, the trip leads the two men to several different experiences and events. The joinery turns out to be a spiritual adventure that teaches both of them to find joy at unexpected places and in common people. The movie also features Brenda Song, Clare Grant, Macaulay Culkin, Rose Williams, Kedar Williams-Stirling, and Randy Orton in major roles. 'Changeland' marks Seth Green's feature directorial debut. The movie is scheduled for a June 7, 2019 release.
4. Anhedonia (TBA)
The upcoming dark comedy movie 'Anhedonia' explores the complex world of the past wounds of emotions and the process of healing them with time. The plot follows a desperate young man Casey (played by Breckin Meyer) who finds himself at the dead end in his life. After an embarrassing suicide attempt, Casey gets a fortune in the form of an inheritance from a long-forgotten relative. Soon, he meets Jesse (played by Emily Kinney), a single mother who struggles to make both ends meet with her hyperactive young daughter Jules (played by Giselle Eisenberg). Casey, Jesse and Jules find their destinies entangled when they embark on a journey of self-realization. While Jesse comes to terms with the eccentricities of her daughter, Casey finds the answers for his haunting questions regarding money and love. 'Anhedonia' is directed by Eric Swinderman from a screenplay he co-wrote with Carmen DeFranco. The makers, 1031 Films, haven't revealed the release date of the movie yet.
3. Star Wars: Detours (2019–)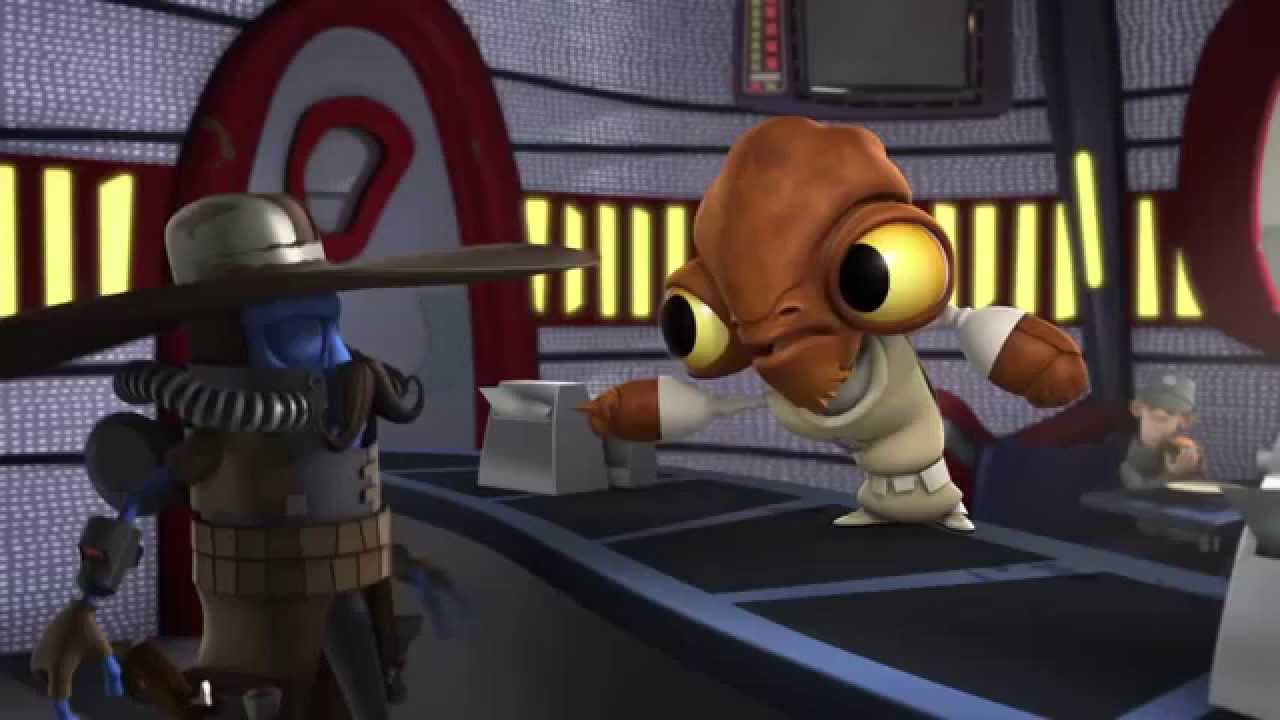 Breckin Meyer lends his voice to the characters Boba Fett, Admiral Ackbar and Super Ace in the long-awaited animated series 'Star Wars: Detours.' The series is a comedic take on the 'Star Wars' universe. But instead of Empires and clones, 'Detours' features the mundane, hilarious day-to-day life inside the world of 'Star Wars.' The plot follows simpleton characters, their struggle to cope up with harsh living conditions, and the myriad ways in their life to find happiness and meaning.
Apart from Breckin, the series features an ensemble voice cast that includes Seth Green, Dee Bradley Baker, Anthony Daniels, Ahmed Best, Billy Dee Williams, Seth MacFarlane, Felicia Day, Zachary Levi, Catherine Taber, Nat Faxon, and Weird Al Yankovic. In 2013, Lucasfilm announced that it had pushed the series back to concentrate on 'Star Wars: Episode VII The Force Awakens.' Disney's acquisition of Lucasfilm in 2012 is considered as a major reason for the postponement. Breckin is also credited as one of the writers of the series. With the 'Star Wars' franchise picking up momentum slowly with three untitled upcoming movies, 'Star Wars: Detours' is also expected to come out of the development hell.
Read More: Upcoming Guy Pearce Movies
2. Happily (TBA)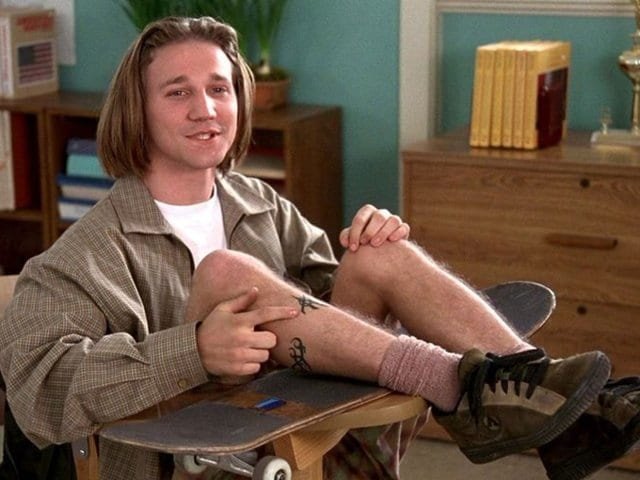 Described as a dark comedy thriller, 'Happily' follows a married couple whose family life turns upside down after the unexpected visit of a stranger. Janet (played by Kerry Bishé) and Tom (played by Joel McHale) are the central characters of the story. A mysterious stranger (played by Stephen Root) brings chaos into the couple's relationship. Breckin Meyer plays the role of Richard, whose details are still under tight wraps. The movie also features Natalie Zea, Paul Scheer, Natalie Morales, Jon Daly, Kirby Howell-Baptiste, Shannon Woodward, Charlyne Yi, Brea Grant and Al Madrigal in major roles. 'Happily' is written and directed by BenDavid Grabinski, who is known for 'Are You Afraid of the Dark.' Paramount is expected to release the movie in October 2019, reports Variety.
Read More: Upcoming Seth Green Movies
1. No Man's Land (TBA)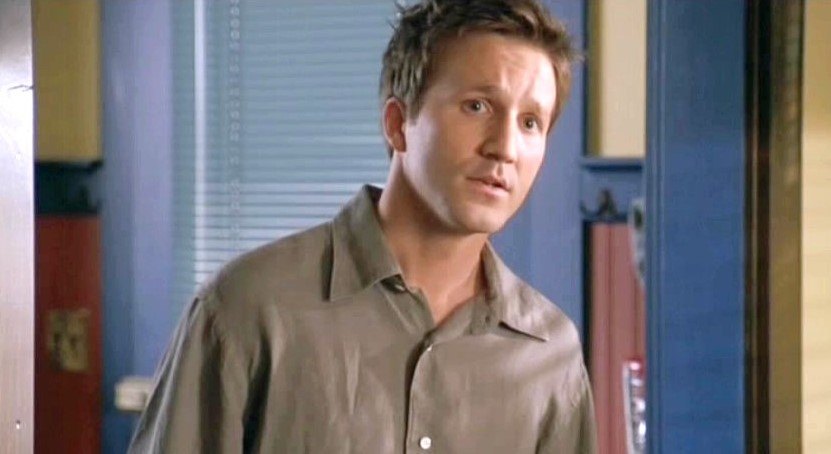 'No Man's Land' is an upcoming short film directed by Sam Upton, who is known for '12 Round Gun.' The movie features Breckin Meyer, Gil Darnell, Pancho Demmings, and Robert Jekabson in the lead roles. Other details like plot and release date of the project haven't been revealed yet. The film is currently in the post-production stage.
Read More: Upcoming Michael Fassbender Movies