Brenda Song knew what it means to a celebrity from a very young age. The actress began her career as a child fashion model while everyone believed she would make it big in Hollywood one day. She was home-schooled by her father who was a teacher by profession. When he enrolled little Song to a martial arts class, she wanted to join dance classes too. But her father didn't allow her to take the path of a performing artist. Eventually, Song managed to get the nod from her mother to move to Los Angeles to pursue a dream career. Brenda's first breakthrough came when she was noticed by a casting agent at a shopping mall at the age of 5. The meeting landed her a Little Caesars commercial. A Barbie commercial followed and Song became a popular child artist among the kids in the neighborhood.
She got her next breakthrough with the 1995 indie flick 'Requiem.' Song also appeared in two episodes of the TV series 'Thunder Alley.' Her stunning performances and confident attitude displayed in front of the camera made her immensely popular among the crew. Soon, she landed a regular role in the TV series 'Fudge.' Several small roles and guest appearances followed. But the actress was stereotyped to play 'Asian' characters due to her mother's Thai lineage.
Song emerged as a rising star with the comedy movie 'The Ultimate Christmas Present' in 2000. Her role, Samantha Elizabeth Kwan also brought the actress a couple of accolades. Song had to wait for two years for her next breakout role. The 2002 Fox sitcom 'The Bernie Mac Show' catapulted her into instant stardom and earned her the reputation of one of the most talented actors of her generation. Disney signed her on in 2002 as a regular star for its kids' shows after the success of 'The Bernie Mac Show.' The deal made her a superstar among child actors with back-to-back projects.
Song's biggest breakout role came in 2005 with the Disney series 'Suite Life of Zack and Cody.' Song played the role of London Tipton, who is the pampered daughter of a little 'dumb' Asian businessman. The character went on to become a huge success and Song became the darling of the viewers. London Tipton was so tailor-made for Song that the makers didn't audition any other actors for the role. Lipton also became one of the longest appearing characters in Disney's roster. The immense popularity opened the doors to Hollywood for Song.
In 2010, Song played the role of Christy Lee, a Harvard University student and girlfriend of Andrew Garfield's character Eduardo Saverin. Her other major works include 'Scandal,' 'New Girl,' 'Dads,' and 'Pure Genius.' So now you might be wondering what is the next Brenda Song movie or TV show? Well, here's the list of upcoming Brenda Song films and TV shows scheduled to release in 2019 and 2020. We can only hope that the latest Brenda Song movies would be as good as some of her recent ones.
4. Amphibia (2019 —)
Brenda Song plays the lead voice role in the animated comedy series 'Amphibia.' According to Deadline, Song lends her voice to a 13-year-old girl Anne Boonchury, a fearless teenager who wants to do great things with her life. The plot follows Anne when she magically transports to the fantasy world of Amphibia, a rural marshland kingdom ruled by frog-people. 'Amphibia' is created and executive produced by the Annie Award-winning Matt Braly, who is known for 'Gravity Falls.' Disney Television Animation produces the series, which is currently in production. 'Amphibia' will premiere in this summer on Disney Channel and Disney Now.
3. Changeland (2019)
'Changeland' is touted as a buddy comedy film that centers on an extramarital affair and its impacts on a man's life. The plot follows Brandon (played by Seth Green), a desperate husband who finds his wife's secret affair on the eve of their wedding anniversary. A devastated Brandon decides not to cancel the prepaid honeymoon package which he had planned as a surprise gift for wife. Instead, he goes to Thailand with his best friend Dan (played by Breckin Mayer). Song plays the character Pen, who is the love interest of Brandon. His cheating wife is played by Rachel Bloom. Both Brandon and Dan go through life-altering experiences and meet strange people during their trip, and it turns out to be a journey of self-realization. Clare Grant, Macaulay Culkin, Rose Williams, Kedar Williams-Stirling, and Randy Orton also play key roles in the movie. 'Changeland' marks the feature directorial debut of Seth Green, who also wrote the script. The film hits theaters on June 7, 2019.
2. Secret Obsession (TBA)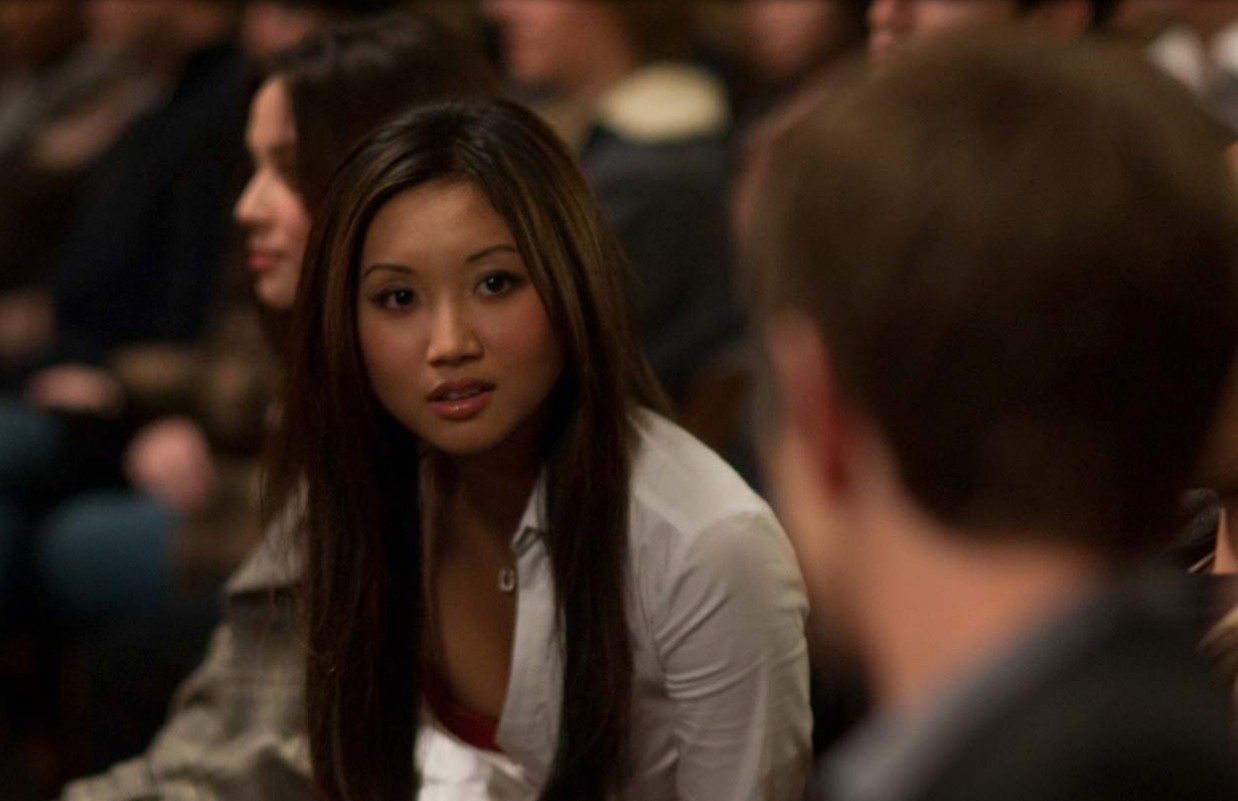 Brenda Song and Mike Vogel team up for the upcoming Netflix movie 'Secret Obsession.' The streaming giant broke the news in December 2018 through an official statement. According to the logline, the plot follows an unfortunate young woman who ends up in amnesia after a brutal physical attack. Though she regains her lost memories one-by-one, she realizes that it is nearly impossible to trust any person anymore. She finds herself in a dilemma of doubting even the ones closest to her. Dennis Haysbert (who is known for 'The Dark Tower' and 'Kodachrome') also plays a major role in the thriller. 'Secret Obsession' is directed by Peter Sullivan from a script he co-wrote with Kraig Wenman. Jeffrey Schenck and Barry Barnholtz are the producers with Brian Nolan and Peter Sullivan joining the project as co-producers. The movie is currently under production.
Read More: Upcoming Mindy Kaling Movies
1. Dollface (2019 —)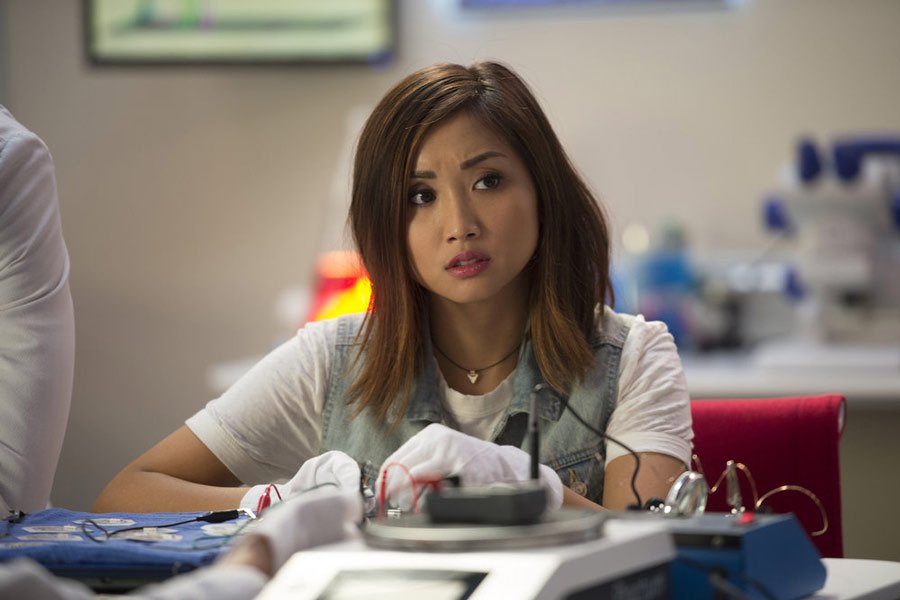 Brenda Song and Lex Scott Davis (who is known for 'Superfly') play the lead roles opposite Kat Dennings in the upcoming comedy series 'Dollface.' The 10-episode series is ordered by Hulu and executive produced by Dennings. The plot follows a young woman Jules (played by Dennings), who finds her life at a dead end after her longtime boyfriend dumped her. She has to reconnect with her friend circle and the women she abandoned once for love to put together the scattered life after the breakup. But rekindling the old friendship is not an easy job as it seems because it brings back old memories and emotions.
Song plays the role of Madison Maxwell, who is Jules' former best friend. 'Dollface' is written by Jordan Weiss (known for 'Harley Quinn'). Ira Ungerleider serves as showrunner and one of the executive producers along with Dennings, Weiss, Margot Robbie, Brett Hedblom, Tom Ackerley, Bryan Unkeless, Scott Morgan, Nicole King, and Stephanie Laing. Matt Spicer executive produces and helms the first episode. 'Dollface' is set to begin production this year.
Read More: Upcoming Zhang Ziyi Movies