Emmy Award-winning actor Brian Cox was born in Dundee, Scotland. His father was Irish and his mother was of Irish and Scottish descent. Cox developed a passion for acting at a younger age. He came into prominence with the breakout performance as 'King Lear' for the Royal Shakespeare Company. In 1986, Cox got his big breakthrough with the character of Dr. Hannibal Lecter in 'Manhunter.' His other works include 'Churchill,' 'Troy,' 'Red,' 'Red 2,' 'X-Men,' and and 'Bourne' movie franchise. His portrayal of the character Logan Roy in the popular HBO series 'Succession' also earned him critical acclaim. So now you must be wondering what is the next Brian Cox movie or TV show? Well, here's the list of upcoming Brian Cox films and TV shows scheduled to release in 2019 and 2020. We can only hope that the latest Brian Cox movies would be as good as some of his recent ones.
9. Succession (2018 – )
HBO's popular drama series 'Succession' enters its second season this August. The tale of media tycoon Logan Roy (played by Brian Cox) and his four cunning adult children (played by Jeremy Strong, Kieran Culkin, Sarah Snook, and Alan Ruck) had garnered positive reviews during its first season, which was aired on June 3, 2018. HBO announced the second season for the series in the same month, which is due in August 2019. 'Succession' is created by Jesse Armstrong.
8. The Jesuit (TBA)
Touted as a revenge-thriller, 'The Jesuit' is set in the backdrop of the Mexican underworld. The plot follows an ex-convict (played by Mexican actor Jose Maria Yazpik) who is forced to take the law into his own hands after his family is destroyed by evil men. He chooses the path of violence after his wife is brutally murdered by his enemies, his son is abducted and the system turns a blind eye towards him. The movie also features Tim Roth, Brian Cox, Tommy Flanagan, Neal McDonough, Shannyn Sossamon, and Paz Vega in the major roles, reports THR. The details of Brain Cox's characters haven't been released yet. 'The Jesuit' is written by Paul Schrader, who is known for 'Taxi Driver.' He also serves as the executive producer. Directed by Alfonso Pineda Ulloa, the movie is yet to get a release date.
7. Good Omens (2019 – )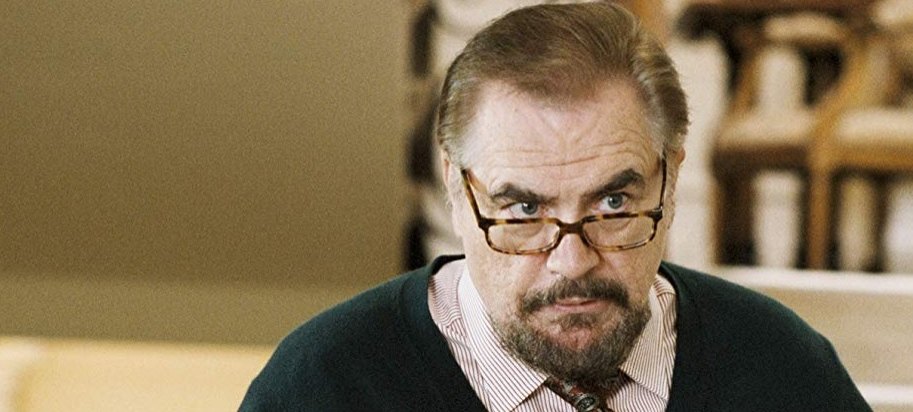 Brian Cox reportedly features in the Amazon Prime Video original series 'Good Omens' as the voice of Death. Based on the 1990 novel 'Good Omens: The Nice and Accurate Prophecies of Agnes Nutter, Witch' by Terry Pratchett and Neil Gaiman, the series also features Frances McDormand as the voice of God. Other stars include David Tennant, Michael Sheen, Adria Arjona, and Michael McKean. The plot follows the demon Crowley (played by Tennant) and the angel Aziraphale (played by Sheen), who, out of their love for Earth, join forces to stop the Antichrist. What follows is the final battle between Heaven and Hell. 'Good Omens' is created by Neil Gaiman and it is set to premiere on May 31, 2019.
6. Remember Me (2019)
Brian Cox joins Oscar nominee Bruce Dern in the romantic comedy 'Remember Me.' Tagged as "one of the most unique love story ever put on screen" by Dern, the movie follows a 70-year-old widower Claude (played by Dern) who finds the love of his life, Lilian (played by Caroline Silhol) in a senior care home. When he learns that Lilian is going through a difficult phase in her life, he decides to be on her side at any cost. With the help of his best friend Shane (played by Cox), Claude starts faking Alzheimer's in order to get into the senior home as an inmate. Sienna Guillory, Brandon Larracuente, John Bowe, and Nicole Ansari-Cox also star in the movie. 'Remember Me' is directed by Martín Rosete from a screenplay by Rafa Russo. The movie is expected to release in 2019.
5. The Last Right (TBA)
Irish comedy-drama 'The Last Right' chronicles the soul searching journey of a depressed man who has lost his hope in life. He drives across Ireland with a stranger's corpse defying the instructions of the cops. He finds lost love, mends broken family relationships and reinvents his scattered life along the journey. The cast includes Dutch actor Michiel Huisman, known for 'Game of Thrones,' Irish actors Niamh Algar, Michael McElhatton, Jim Norton, and Colm Meaney. Samuel Bottomley, apart from Brian Cox. More details of Cox's character haven't been revealed yet. The movie is written and directed by Aoife Crehan.
Read More: Upcoming Bill Nighy Movies
4. The Bay of Silence (TBA)
'The Bay of Silence' is an upcoming thriller based on the novel by Lisa St Aubin de Teran. Olga Kurylenko, Claes Bang and Brian Cox play the lead roles in the movie, which is described as a powerful mystery thriller. The plot follows the painful quest of a desperate man across Europe in search of his lost family. The film is directed by Paula van der Oes from a script written by Caroline Goodall. The filming of 'The Bay of Silence' is due in July and it has U.K. and Italy as the main locations.
Read More: Upcoming Donald Sutherland Movies
3. Separation (TBA)
The upcoming supernatural thriller 'Separation' features Mamie Gummer, Madeline Brewer, Violet McGraw, Brian Cox, and Rupert Friend in the major roles. The plot centers on the dark consequences of a painful divorce in the lives of the couple Jeff and Maggie (played by Friend and Gummer). According to Deadline, the movie is a cross between 'Kramer vs. Kramer,' 'Sixth Sense' and 'Mama.' The couple lock horns in a legal battle for their 7-year-old daughter (played by McGraw). While Brewer plays the couple's nanny, Cox portrays Maggie's tyrannical dad. 'Separation' is directed by William Brent Bell, who is known 'A Devil Inside,' from a script by Nick Amadeus and Joshua Braun.
Read More: Upcoming Bradley Whitford Movies
2. Last Moment of Clarity (TBA)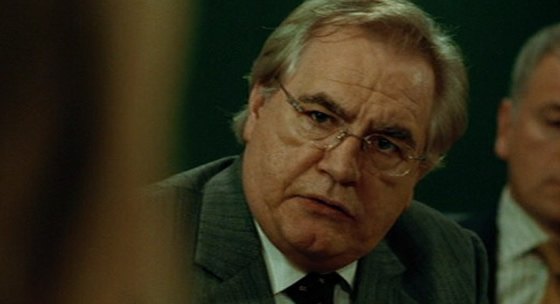 The indie thriller 'Last Moment of Clarity' is the directorial debut of brothers Colin and James Krisel. The movie features Brian Cox and Udo Kier along with Carly Chaikin, who is known for 'Mr. Robot,' and 'Three Billboards Outside Ebbing, Missouri' star Samara Weaving in the lead roles. The plot follows a man who flees Brooklyn to Paris in an attempt to escape from the haunting memories of the murder of his fiancee in front of his eyes, reports Variety. After three years, he finds himself as a drifter in Paris until he bumps into an actress who looks exactly like his dead fiancee. He returns to America and joins hands with his best friend to unearth the secret behind his lover's murder.
Read More: Upcoming Anthony LaPaglia Movies
1. Lawrence: After Arabia (2020)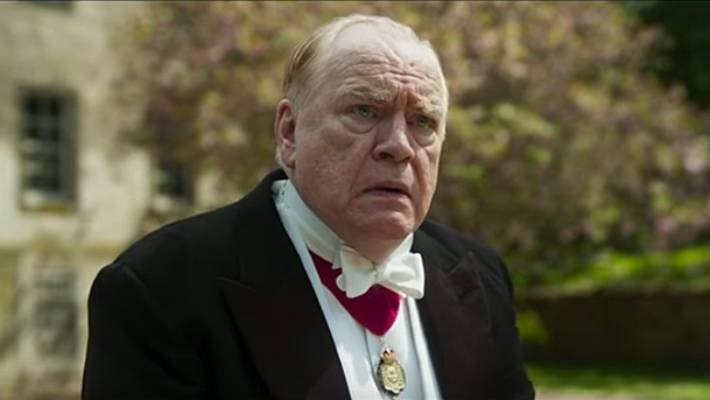 'Lawrence: After Arabia' is touted as a retelling of events that lead to the mysterious death of the legendary T. E. Lawrence, who became a cult figure with the 1962 movie 'Lawrence of Arabia.' The movie chronicles the circumstances and events that led to the untimely death of the multi-faceted military officer Lawrence, who is also known as an archaeologist, diplomat and Arabist. Lawrence retired to his cottage in Dorset after the heroic years in the battlefield. He was killed in a tragic motorcycle accident soon after his retirement. Tom Barber-Duffy plays the iconic character of Lawrence while Brian Cox is credited with the role of Epilogue/Father. The other cast includes Nicole Ansari Cox, Celia Muir, Steve Rollins, Rick Savery, Russell Biles, and Mervyn Sutter. 'Lawrence: After Arabia' is written and directed by Mark J.T. Griffin. The movie is scheduled for a May 19, 2020 release.
Read More: Upcoming Kim Coates Movies