Britt Robertson is an American actress. She began acting as a child at the Greenville Little Theater in Greenville, South Carolina and made her screen debut as the younger version of the title character in an episode of 'Sheena' in 2000. At age 12, she began making extended trips to Los Angeles to audition for roles in television series and landed a role in a television pilot for a series that was never picked up by a network. Her first big break came when she was selected to play Michelle Seaver in the 'Growing Pains: Return of the Seavers'. She landed the role of playing Steve Carell's teenage daughter, Cara Burns, in the 2007 film 'Dan in Real Life'. She appeared in 'CSI: Crime Scene Investigation' in the episode 'Go to Hell' and had a role as a recurring character in the CBS television series 'Swingtown'.
She made a guest appearance on 'Power Rangers Time Force' the following year and received a Young Artist Award nomination for Best Performance in a TV Movie, Miniseries, or Special – Leading Young Actress for her role in 'The Ghost Club' in 2003. She went on to have roles in 'Growing Pains: Return of the Seavers' in 2004, 'Keeping Up with the Steins' in 2006, 'Dan in Real Life' in 2007, 'The Tenth Circle' in 2008, 'Mother and Child' in 2009, 'Avalon High' in 2010, 'Scream 4' in 2011 and 'The First Time' in 2012.
She played the lead role of Lux Cassidy in the television drama series 'Life Unexpected' in 2010, which was canceled in its second season despite positive reviews. She also had a leading role in the supernatural teen drama television series 'The Secret Circle' in 2011, but it was also canceled after its first season. In 2013, she landed a role in the main cast of the science fiction mystery television series 'Under the Dome', which she played until 2014. She had subsequent roles in the films 'Delivery Man' in 2013 and 'Ask Me Anything' in 2014, for which she won the Best Actress award at the Nashville Film Festival, and she was awarded the Boston Film Festival Award for Best Supporting Actress for her performance in 'White Rabbit' in 2013.
Robertson received wider recognition in 2015 after landing the roles of Sophia Danko in 'The Longest Ride' and Casey Newton in 'Tomorrowland'. For the former, she was nominated for the Teen Choice Award for Choice Movie Actress – Drama, and for the latter, she was nominated for the Teen Choice Award for Choice Movie Actress – Sci-Fi/Fantasy. In 2016, she starred in the films 'Mr. Church', alongside Eddie Murphy, and 'Mother's Day', alongside Jennifer Aniston and Julia Roberts, and in 2017, she starred in the science fiction romance film 'The Space Between Us' and in the comedy-drama film 'A Dog's Purpose'. That same year, she headlined the Netflix comedy television series 'Girlboss', portraying a fictionalized version of self-made millionaire Sophia Amoruso. She can also be seen in the ABC legal drama 'For the People'. At this point, the question that might be circling your mind is what is the next Britt Robertson project? Well, the good news is that we have a clear answer to that question. Here are the upcoming Britt Robertson films scheduled to release in the near future. We can only hope that the latest Britt Robertson performances would be as good as some of her recent ones.
Read More: Upcoming Lili Reinhart Movies
5. I Still Believe (2020)
The absurdism of life is combated best through belief and hope. At least, that is the message that the upcoming Christian biographical drama film tries to convey. 'I Still Believe' comes from the Erwin Brothers, and is based on the life of the singer-songwriter, Jeremy Camp. Camp's song, 'I Still Believe' is a namesake of the movie, although it is based on his memoir of the same name. It is a tale of love and loss, and the hope that underscores this individual's life.
We see Camp's romance with his first wife, Melissa, who he married in October 2000, despite knowing that she was dying of ovarian cancer. After their honeymoon, the couple was informed that the wife's cancer had spread. After a brief but futile battle, she passed away in February 2001. The movie will attempt to chronicle Camp's younger years and rise to fame, after portraying his tender relationship with his first wife. We will see the singer reeling from the loss, trying to find his bearings, and eventually meeting his second wife, Adrienne.
KJ Apa who can be seen wooing girls with his guitar and singing in 'Riverdale', will play the part of Camp in this movie. He will be joined by Britt Robertson as Melissa. Both actors have what it takes to deliver strong performances, which is what will be expected of them, once the movie releases on March 20, 2020.
4. Books of Blood (2020)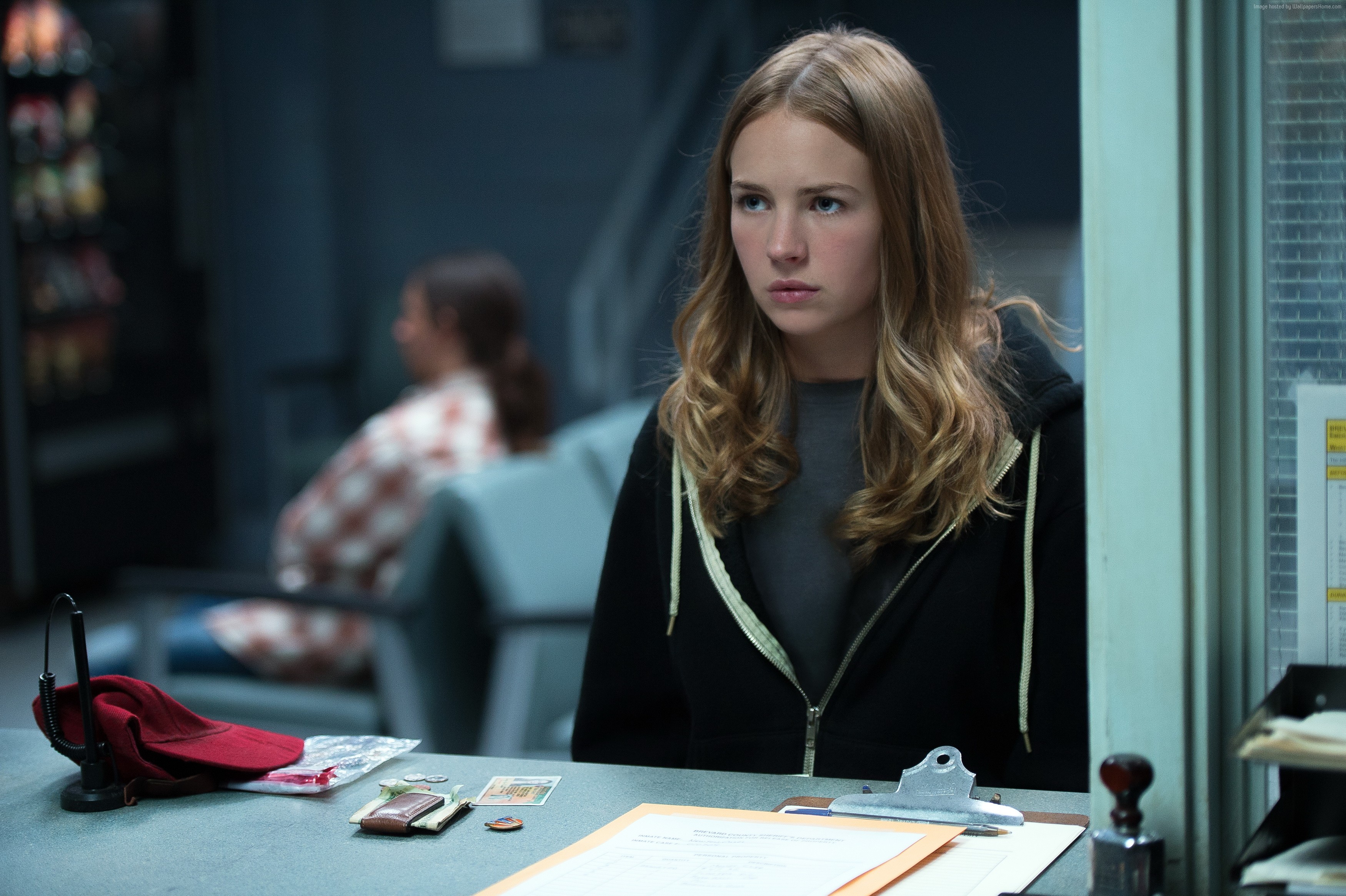 'Books of Blood' is an upcoming horror movie that will air on Hulu. It is based on Clive Barker's horror anthology of the same name. The six-book series itself is a collection of horror fiction that mixes themes of fantasy as well. Most of the stories take place in everyday settings with regular people getting caught up in mysterious and terrifying situations. The contemporary setting of the narrative accentuates the horror since they might not be based on true stories but could happen to us just as well.
Britt Robertson appears in the role of Jenna, a hypersensitive girl who suffers from 'misophonia', that is a condition where she is sensitive to certain sounds. When Jenna learns her mother is about to send her to the 'Farm', she steals some of her money and tries to make it to Los Angeles. Since the stories are tangled in space and time, her narrative is bound to intersect. It remains to be seen how Britt delivers a wonderful performance to keep it etched in our memories. 'Books of Blood' is aiming for a Fall 2020 release.
Read More: Upcoming Camila Mendes Movies
3. A Mouthful of Air (TBA)
Breathe, keep breathing, don't lose your nerve. The lines must echo through the head of the mother who goes into post-partum depression. 'A Mouthful of Air' is an upcoming drama from Amy Koppelman that tells this story. The title refers to catching a breath to take stock of the situation calmly.
We follow Julie's story, who happens to be a new mother and the author of children's books. Despite catering to children throughout her career, when her own offsprings are born, she cannot handle the situation. She escapes into the bright Crayola colored worlds she has created to escape the darkness of her own depression. The movie is bound to be intense, helped along by stellar performances from the cast members.
Luckily, talented actors like Amanda Seyfried and Britt Robertson are attached to the project. The former plays the role of the protagonist, Julie. Robertson's role is not clearly known yet, but knowing the actress, she will deliver a memorable performance.
2. Stowaway (TBA)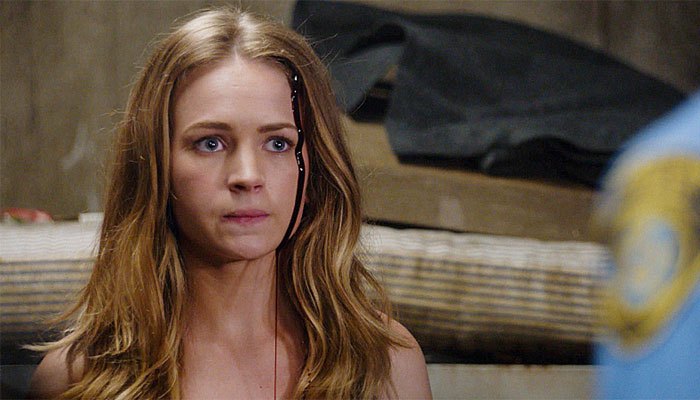 'Stowaway' is an upcoming thriller from Declan Whitebloom, written by Ian Hayden, that has all the potential to become a wonderfully exciting watch. The premise follows a tenacious party girl who has to fight for her survival when three thieves commandeer her luxury yacht. Normally, we expect people who are well off to be accustomed to a life of luxury and far removed from the threats that normal people have to face.
However, when danger creeps into their sheltered lives, it makes for a thrilling premise. Think back to the likes of Michael Haneke's 'Funny Games', to realize how the bourgeoise has to cope with an unquantifiable force. 'Stowaway' is a continuation in the same direction, though we are not saying it will be like Hanke's masterpiece. However, the premise is set for some action, possibly a little bit of gore, as we see human nature devolving to its worst, as it fights for survival at a primal level.
Britt Robertson is part of the cast, most likely as the party girl who has to make it out alive. We hope the actress manages to shatter all the party girl stereotypes through her performance and become memorable for her role in the movie.
1. Echo Boomers (TBA)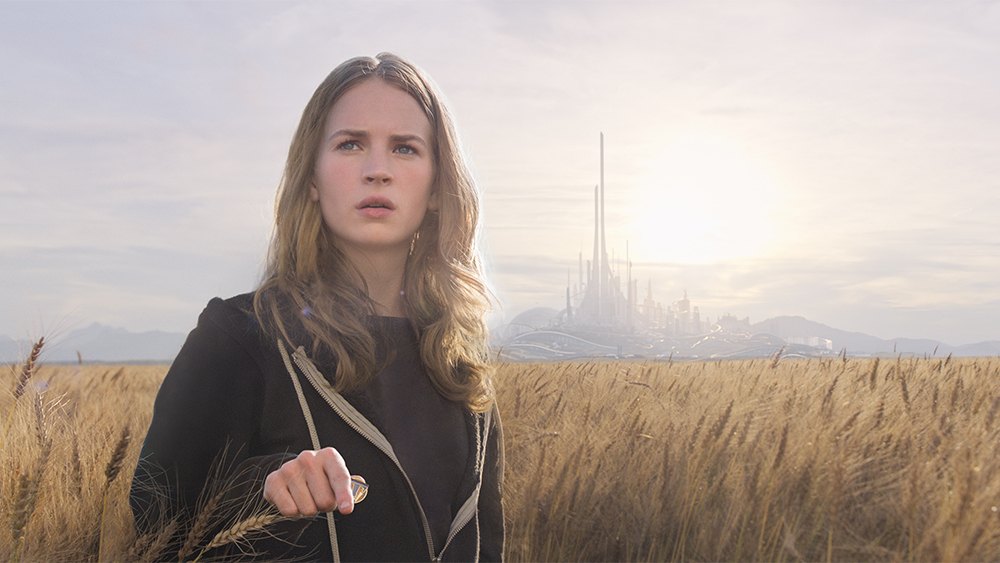 A great cast of stars has come together for the upcoming heist thriller 'Echo Boomers'. Nick Robinson, two-time Oscar nominee Michael Shannon, Britt Robertson, and Alex Pettyfer have joined the film, launched by Fortitude International at the AFM in Santa Monica. Based on a true story, 'Echo Boomers' centers on a group of disillusioned 20-somethings who use Chicago as their playground by breaking into the homes of the wealthiest citizens, stealing from the rich and in a twist on the classic Robin Hood tale giving to themselves. Fortitude International holds the foreign rights.
Writer Seth Savoy will be making his directorial debut on the film. Byron Wetzel, Sean Kaplan, Mike Ware, Jeff Waxman, and James Langer are attached to produce. CAA Media Finance will represent the domestic rights of the movie.
Read More: Kevin Hart Upcoming Movies