Brittany Snow kick-started her modelling career at the age of 3. The Florida born actress realized at an early age what she wants to do with her life. Snow appeared in some regional theater and TV shows before her big break came in 1998. The portrayal of a teen rebel in the soap opera 'Guiding Light' on CBS launched her acting career. She played Susan 'Daisy' Lemay in the drama from 1998 to 2002 and bagged the Young Artist Award for Best Young Actress. 'Guiding Light' went on to become the longest-running drama in American TV history.
In 2002 came Brittany Snow's second big break as the leading lady on the family drama 'American Dreams.' Set against the backdrop of the tumultuous '60s, the coming-of-age drama has the actress playing a blonde dancer. The series triggered her meteoric rise as a teen idol and fashion goddess. Though the show stopped running after three seasons, its character Meg Pryor opened Snow the doors to a successful big screen career. She appeared in a number of youth-centered movies like 'John Tucker Must Die,' 'The Pacifier' and 'Prom Night,' which even includes a Neo-Nazi high-school student on 'Nip/Tuck.'
Snow made a comeback to network TV in 2010 with the legal drama 'Harry's Law.' She played the role of Chloe Beale in the highest-grossing music comedy franchise 'Pitch Perfect', which includes 'Pitch Perfect 1', 'Pitch Perfect 2' and 'Pitch Perfect 3'. Though she suffered from anorexia, bulimia, and body dysmorphia throughout the early stages of her career, Snow established as an A-lister and a public figure with her NGO, Jed Foundation, which works among colleges and supports teenagers to deal with emotional stress and suicidal tendency. At this point, the question that might be circling your mind is what is the next Brittany Snow movie or TV show? Well, the good news is that we have a clear answer to that question. Here's the list of upcoming Brittany Snow films/TV shows scheduled to release in 2019 and 2020. We can only hope that the latest Brittany Snow movies would be as good as some of her recent ones.
5. Someone Great (2019)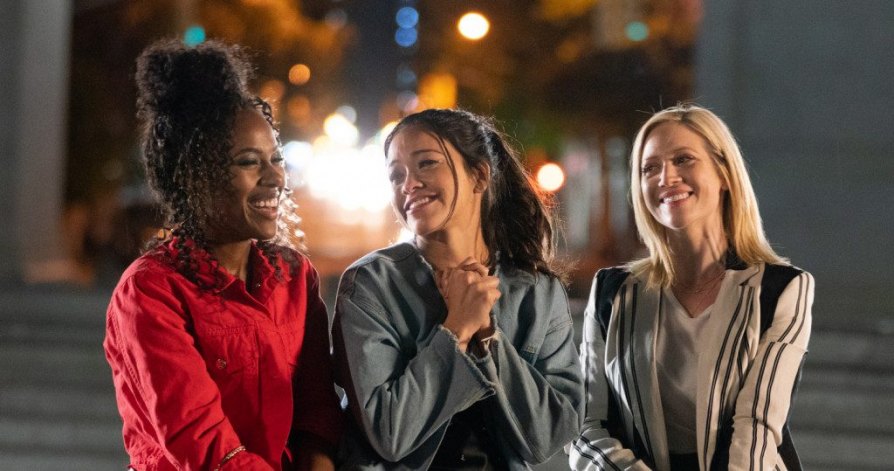 Brittany Snow joins Gina Rodriguez in the romantic comedy 'Someone Great.' The Netflix movie is written and directed by Jennifer Kaytin Robinson. 'Someone Great' centers on a desperate woman, played by Rodriguez, who plunges into an adventure trip through the underbellies of NYC after a heart-wrenching breakup. She invites her two best friends for the last night party in the city as she would move on from the painful memories of her lost love to start her dream job the next day. Snow plays one of her best friends on the trip, while DeWanda Wise plays the other friend who joins the party.
4. Bailey & Darla (TBA)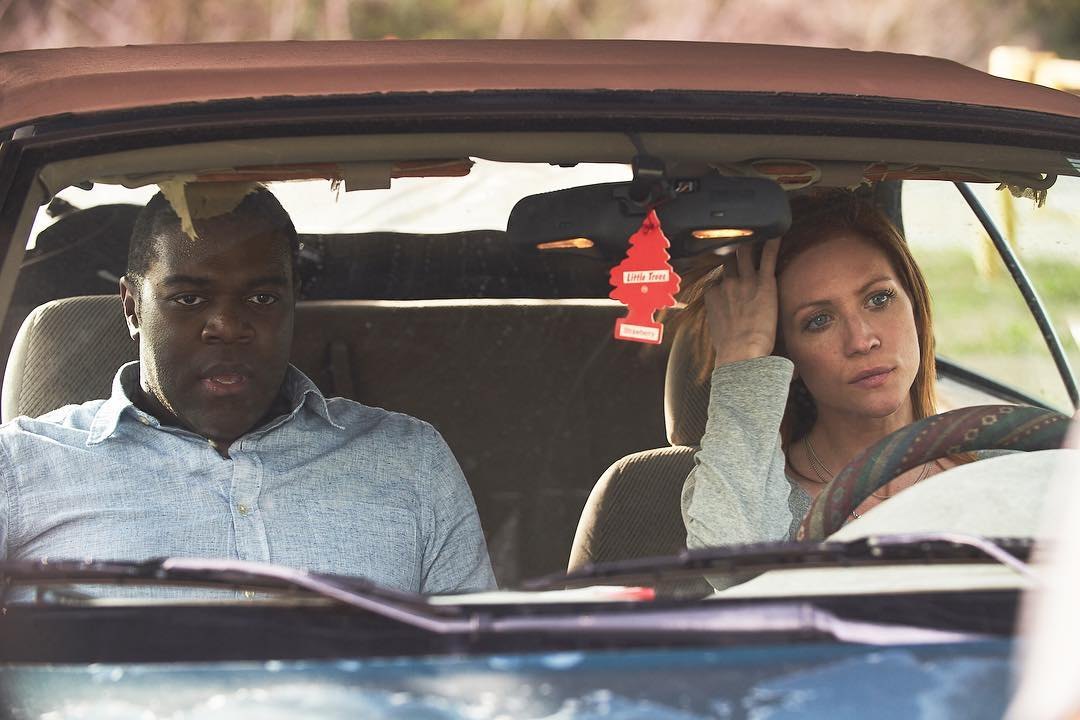 'Bailey & Darla' features Brittany Snow along with Jordana Brewster, Vivica A. Fox and Anna Akana. The movie is the feature debut of director Nico Raineau, who has written the screenplay with Lauren Schacher. Sam Richardson plays Snow's male counterpart Bailey. The plot follows Snow's Darla, a cynical reporter handling a popular sex column in a newspaper.
Sex addiction and a fledgling relationship with Bailey haunts Darla. On the other hand, Bailey has recently been dumped by his fiance Elizabeth, played by Akana. To make things worse, he learns that he has testicular cancer. Darla and Bailey, the two hopeless souls, set out on a cross country adventure. All they want is an inspiration to write for Darla and a last joyful memory for Bailey. But the pair comes across something entirely different that is capable of transforming their lives forever. Brewster is cast as Tanya, Darla's boss and Fox plays Cindy, Bailey's hysterical mom. Snow also serves as one of the producers along with Jordan Yale Levin, Jordan Beckerman and Jon Keeyes.
3. Stripped (TBA)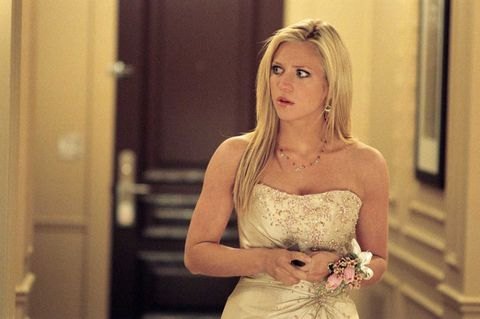 'Stripped' is an upcoming thriller starring Charlie Cox and Brittany Snow in the lead roles. The movie is veteran camera operator Patrick O'Brien's feature debut as director. The film is directed from a screenplay written by Matthew O'Brien. Cox plays Will Hickey, a married professional, and Snow portrays Will's wife, Penny. Their family life takes an ugly turn when Will becomes obsessed with a mysterious escort who leads him into the darkest alleys of deception and murder.
2. Sisters (TBA)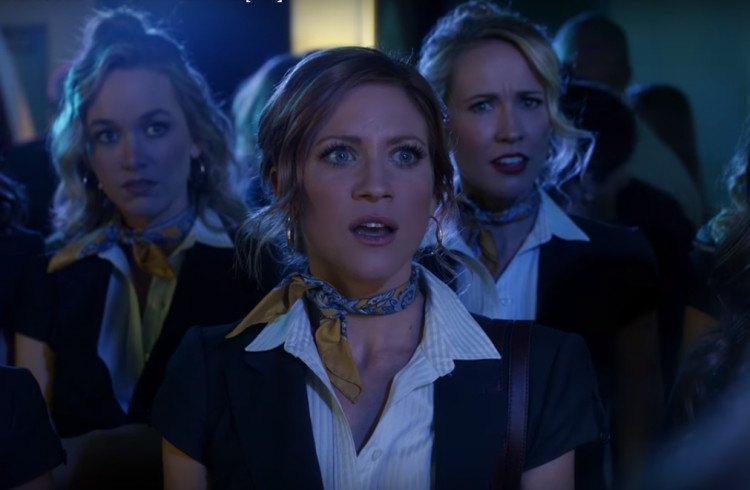 'Sisters' is an upcoming Fox drama pilot based on the Australian series, 'Sisters.' Brittany Snow plays the lead role in the series created by Annie Weisman and Jason Katims. The plot centers on a Nobel Prize-winning fertility specialist who used his sperm to conceive dozens of children across America during his decades-long career. The truth is a shocking revelation for his only legitimate daughter Julia Bechley, played by Snow. The realization turns her life upside down. To pour more fuel into the fire burning inside her, Julia discovers her former best friend and an ex-Olympic athlete are actually her sisters. Eventually, the daughter of the crazy fertility man joins hands with the other two women and forms a sisterhood. They help each other and find solace within the group as each woman goes through a severe identity crisis. The original 'Sisters,' which was produced by Endemol Shine Australia, is created by Jonathan Gavin and Imogen Banks.
Read More: Upcoming Mila Kunis Movies
1. Milkshake (TBA)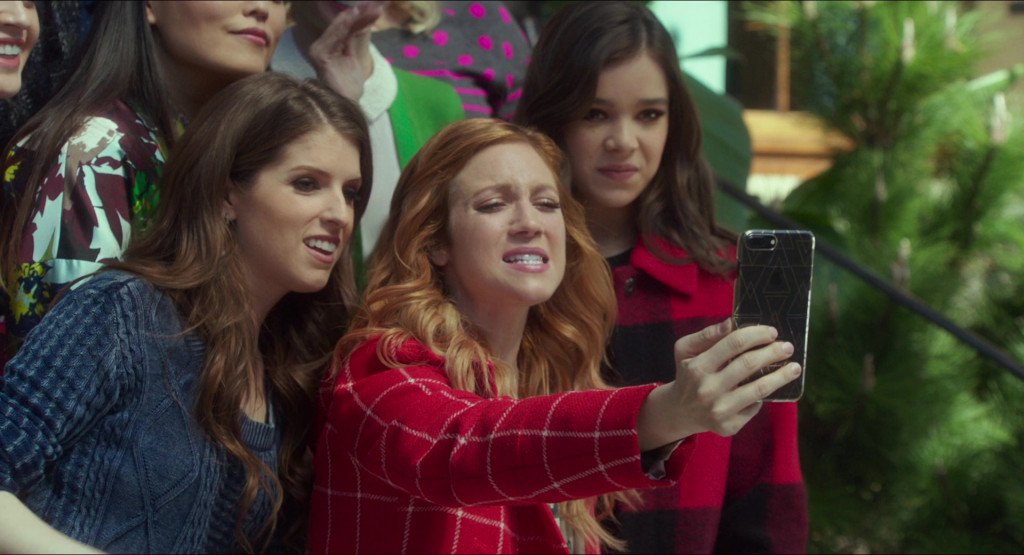 'Milkshake' is a short movie which Snow wrote, directed and produced. The project has Anna Camp and Shree Crooks in the lead roles and it tells the story of a lonely girl's desperate search for her mother's love. 'Milkshake' is also produced by Constanza Castro and Domenica Castro. In a recent interview, Snow called 'Milkshake' her passion project.
Read More: Upcoming Kristen Stewart Movies