BBC has a reputation for producing quality drama, often with minimal possible episodes. With such limit, the writers make sure to keep it intense and engaging enough for the audience, and they rarely fail. 'Broken' is a six-part series created by Jimmy McGovern for BBC One. He is also known for his work in 'Cracker', 'Banished,' and 'Gunpowder, Treason and Plot'.
Shot in Liverpool, the series is directed by Ashley Pearce and Noreen Kershaw. It is produced by Donna Malloy while Colin McKeown, McGovern and Sean Bean, who is also the star of the show, serve as executive producers. It follows the story of a Catholic priest who tries to help the troubled people in his parish. While people lose the burden of their problems by sharing it with him, it makes his baggage weigh heavier.
Broken Cast: Who's in It?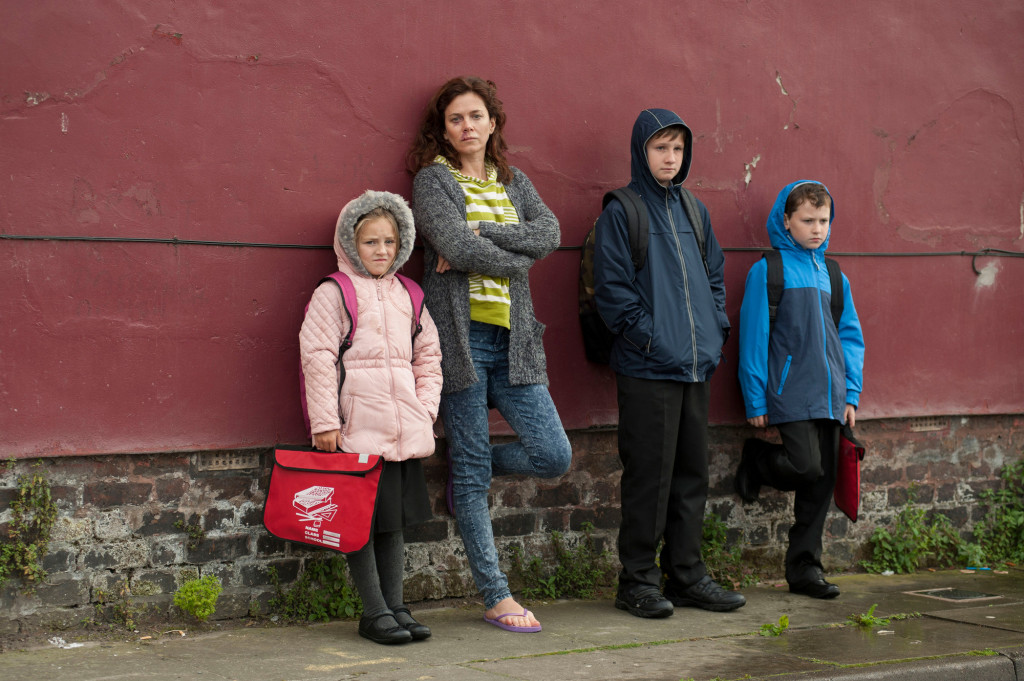 The lead role of Father Michael Kerrigan is played by Sean Bean. He is best known for portraying the characters that often meet a violent end. Come to think of it, a lot of scenarios involving his death have been explored by a good number of films. His most famous roles include titles like 'Game of Thrones', 'The Lord of the Rings' trilogy and 'Sharpe'. He has also appeared in films and TV shows like 'GoldenEye', 'The Martian', 'Henry VIII', 'Silent Hill', 'Jupiter Ascending', 'The Island', 'Troy', 'Equilibrium' and 'Ronin'.
Adrian Dunbar plays the role of Father Peter Flaherty. Dunbar's list of roles is a long one and includes names like 'The Hollow Crown', 'Line of Duty', 'Ashes to Ashes', 'Whistleblower', 'Tough Love', 'A Statement of Affairs', 'The Last Confession of Alexander Pearce' and 'Hear My Song'.
Anna Friel appears in the role of Christina Fitzsimmons. Friel is best-known for portraying the lead role in British crime series, 'Marcella'. Her other notable credits include 'The Heavy Water War', 'American Odyssey', 'Public Enemies', 'Pushing Daisies', 'The Jury', 'Our Mutual Friend', 'Brookside', 'Good People' and 'The War Bride'.
Muna Otaru plays the role of Helen Oyenusi. Otaru is known for her roles in 'The Keeping Room', 'Whitechapel' and 'The Wire'. Mark Stanley plays the role of PC Andrew Powell. He has appeared in various films and TV shows like 'Game of Thrones', 'Mr Turner', 'Star Wars: The Force Awakens', 'Love, Lies and Records' and 'Little Women'.
The role of PC Dawn Morris is played by Aisling Loftus. Loftus' acting credits include names like 'Mr Selfridge', 'War and Peace', 'Pride and Prejudice and Zombies', 'This Is England', 'Midsomer Murders' and 'A Discovery of Witches'.
Paula Malcomson plays the role of Roz Demichelis. Malcomson is known for her roles in 'Lore', 'Ray Donovan', 'Sons of Anarchy', 'Caprica', 'John from Cincinnati', 'Deadwood', 'We Have Always Lived in a Castle', 'The Hunger Games' series, and 'The Green Mile'.
Ned Dennehy plays the role of Karl McKenna. He is known for his work in films and TV shows like 'Glitch', 'Parade's End', 'Peaky Blinders', 'Versailles', 'Luther', 'Harry Potter and the Deathly Hallows- Part 1' and 'Banished'.
Danny Sapani plays the role of Daniel Martin. Sapani has worked in various films and TV shows, such as 'Penny Dreadful', 'Black Panther', 'Misfits', 'The Crown', 'Doctor Who', 'Star Wars: The Last Jedi' and 'Harlots'.
The supporting cast includes names like Clare Calbraith ('Downton Abbey', 'EastEnders', 'Midsomer Murders', 'Requiem', 'The Alienist'), Paul Copley ('Downton Abbey', 'Blow dry', 'Remains of the Day'), Iain Hoskins, Vanessa Earl, Steve Garti, Jerome Holder, Lauren Lyle ('Outlander'), David McClelland, Faye McKeever ('Little Boy Blue', 'Shameless', 'The Moorside'), Eileen Nicholas, Naomi Radcliffe ('Band of Gold', 'Born and Bred', 'The Visit'), Sam Rintoul, Rochenda Sandall, Matthew Wilson.
Broken Plot: What's It About?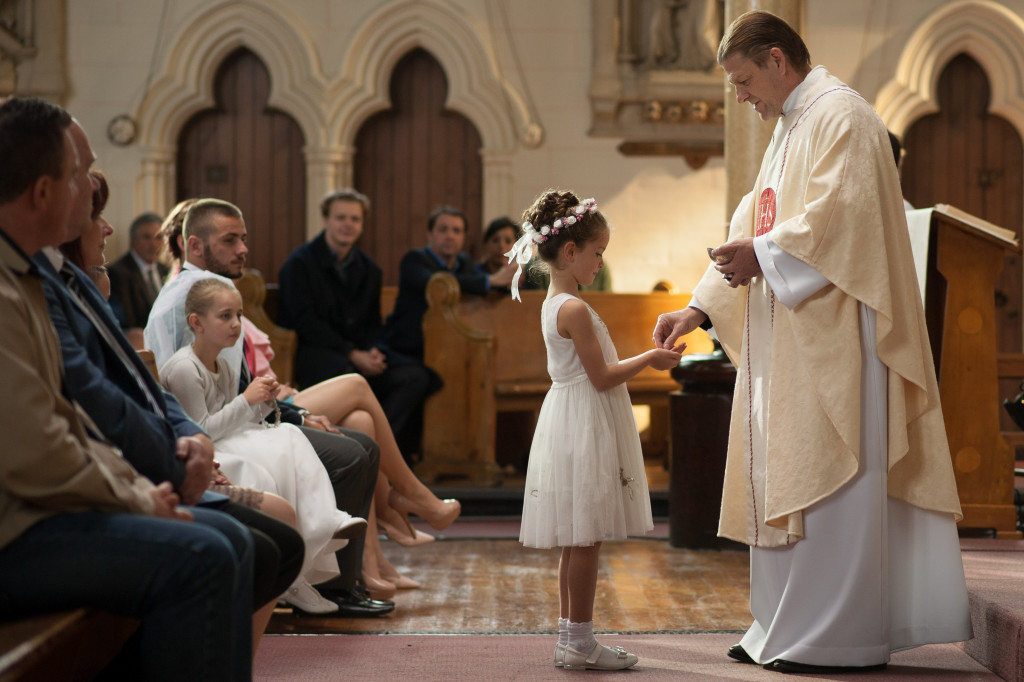 'Broken' stars Sean Bean as Father Kerrigan. He is haunted by his childhood trauma and recently, they have come back to haunt him with increased intensity. It would do him some good to take a break and get himself together. However, these are troubled times in his parish and if he isn't there to help his flock, who will? In the course of six episodes, we are introduced to various facets of the struggles that people face and what's the worse that can happen to them because of it. A woman is too broke to provide for her three children. Even though she tries to find a job, her only support is her mother's pension.
But what happens when the old woman dies and the pension stops? A young man, who had recently been released from a mental care facility, falls victim to a shootout. The priest not only has to handle his own guilt for not reaching out to the man, but he also has to share the grief of his mother and the shame of the police officer who finds himself, and his colleagues, responsible for his death.
Broken Season 2 Release Date: When Will It Premiere?
'Broken' season 1 premiered on May 30, 2017. The series was highly praised for its writing that brought out the deep emotions of the characters and helped the audience relate with them which further increased the impact of the story. The acting, particularly Bean's, was also applauded, and the show enjoyed good ratings. Generally, these things mean that the possibility of another season is pretty high. However, the creators of 'Broken' haven't yet decided on that. Also, even if the series returns, it is unlikely that Bean would reprise his character.
McGovern said that the actor would want to pursue other projects, mainly because the exhausting season had demanded so much of him that another season wouldn't offer anything new. He also said that the series might return if BBC allows them to. However, it would probably be focused on entirely different characters and setting. Another parish and other Father would bring variety and a chance to offer new perspectives to the profession, the religion and the followers. No official announcements have been made about it yet, but the chances of another season looks slim. Our best guess is that in the unlikely scenario of the show getting renewed, 'Broken' season 2 release date could be sometime in 2020 or 2021. We will update this section as soon as we hear more.
Broken Trailer
'Broken' is an intense watch, an emotional rollercoaster that will wrench the feelings out of you. If you want to relive the series, just head over to BBC. Here is the trailer of season 1 to reignite your repressed emotions.
Read More: Best British Shows on Netflix