A mere hint of the name Bruce Dern sparks flashes of mad scientists, ruthless bikers, cruel gangsters, and cold-blooded psychotics among cinephiles! For an actor who terrified Hollywood enthusiasts with his breakout role of a psychotic in Alfred Hitchcock's 'Marnie,' no catchphrases are a hyperbole. Though he was stereotyped during the first couple of decades in his long career, the veteran actor reinvented the versatile performer in him with movies such as 'Coming Home' (1978), 'The Cowboys' (1972), 'Family Plot' (1976), 'Black Sunday' (1977), 'Monster' (2003), 'Django Unchained' (2012), 'The Hateful Eight' (2015), and 'Nebraska' (2013).
At this point, the question that might be circling your mind is what is the next Bruce Dern movie? Well, the good news is that we have a clear answer to that question. Here's the list of upcoming Bruce Dern films scheduled to release in 2019 and 2020. We can only hope that the latest Bruce Dern movie would be as good as some of his recent ones.
11. Mr. Mercedes (2017-)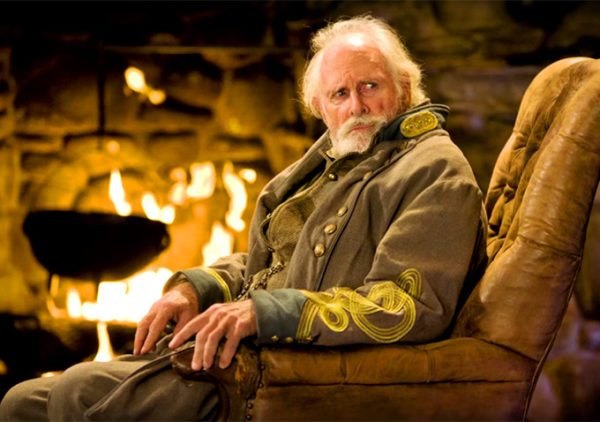 'Mr. Mercedes' is a crime drama television series based on the character of Bill Hodges, created by Stephen King. The plot basically follows Hodges, a detective who is retired but cannot get over the case of Mr. Mercedes, a man who drove his car into a line of job seekers and got the name. Meanwhile, Brady Hartsfield, the real Mr. Mercedes, begins playing a game on online cat and mouse with the detective, which soon escalates into having very real consequences as an increasingly deranged Hartfield tries to leave his mark on the world. Season 3 of 'Mr. Mercedes' had been approved of by Audience, and Bruce Dern will be guest starring in this season as John Rothstein, a famous but reclusive author who lives near the borders of Brighton, Ohio. It remains to be seen if Dern's popularity convinces the show-makers to keep him on as a recurring cast member. As of now an air date for 'Mr. Mercedes' Season 3 has not been announced.
10. The Peanut Butter Falcon (2019)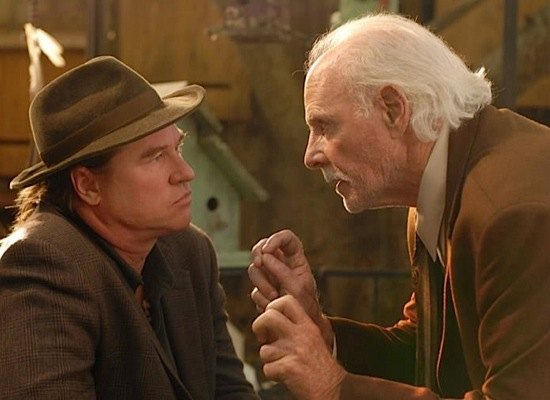 'The Peanut Butter Falcon' is an adventure film that is set to hit the theaters on March 9, 2019. The plot follows a young boy Zak, who is suffering from Down Syndrome. He decides to run away from the home that he has been living in to follow his dreams of wrestling. During his journey, he comes across an outlaw, Tyler, who decides to be his wrestling coach. As the two keep traveling, they go through various exciting escapades like evading capture, catching fish and drinking whiskey. They also come across Eleanor, a nursing home employee, whom they convince to join in on their adventures.
The entire film seems to have an on the road quality to it and the cast is fantastic with Shia LaBeouf plays Tyler while Dakota Johnson plays Eleanor. The character of Zak is played by Zachary Gottsagen, who is a newcomer on the scene and really suffers from Down syndrome. Zachary is also the inspiration for the movie as the writers were impressed upon meeting him. The rest of the cast is impressive and includes Jon Bernthal as Mark and Bruce Dern as Carl. Although the extent of Dern's role is not known at this time, there is a high likelihood that the trio will come across him during the course of their travels.
9. Remember Me (2019)
Described as "the most unique love story ever put on the screen" by Bruce Dern, 'Remember Me' is a quirky romantic comedy co-produced by Create Entertainment, Spain's Lazona Films and Kamel Films, and France's F Comme Film. Dern plays a major role in the movie alongside Brian Cox, Caroline Silhol and Brandon Larracuente. The plot follows Claude (Dern), a 70-year-old widower and former critic who learns that his old sweetheart Lilian (Silhol) is in a difficult situation in a senior care home.
Along with his friend Shane (Cox), Claude embarks on an adventurous mission to reach out to the love of his life. The seasoned lover is ready to go any extent, even if it means faking Alzheimer's disease in order to get into the senior care home as an inmate. 'Remember Me' is directed by Martín Rosete from a screenplay by Rafa Russo. The movie is expected to be released in 2019.
8. Once Upon a Time in Hollywood (2019)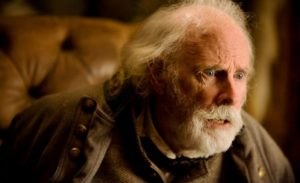 'Once Upon a Time in Hollywood' is the upcoming movie by acclaimed director Quentin Tarantino. The film is set to release on July 26, 2019. It is supposed to be Tarantino's penultimate film and the movie aficionado and director par excellence has pulled out all stops when it comes to the cast. The impressive actors' list includes Leonardo DiCaprio, Brad Pitt, Margot Robbie, Al Pacino among others. The plot follows a washed out television star, Rick Dalton, played by DiCaprio and his stunt double and friend Cliff Booth.
Set in 1969, the final years of the Golden Age of Hollywood, the two ponder on how the industry has changed. However, things are about to escalate soon as it is revealed that they are neighbors of Sharon Tate, played by Robbie, who was the victim of the Manson family murders. Bruce Dern steps into all this in the role of George Spahn, a blind man whose ranch was used by Charles Manson and his family to hatch their murderous plans. Notably, the role of Spahn was first given to Burt Reynolds, but following his demise, his friend Bruce Dern stepped up to play the part. Considering Dern has collaborated twice, successfully, with Tarantino, there is no reason to believe that their third time together won't work like a charm.
7. Swing Low (2019)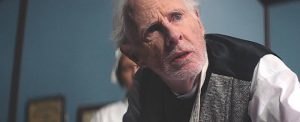 'Swing Low' is a thriller that is set to hit the theaters in 2019, although it does not have a release date yet. The film is somewhat in the same vein as Gothic stories as it follows the tale of Harper, a nature photographer who is on an assignment in the Watchatoomy Valley. She shoots something she does not comprehend and upon showing the footage to the sheriff, all hell breaks loose. She finds herself hunted by locals who enjoy torture. How Dern figures into all of this is anyone's guess, but chances are he will be one of the locals who are involved in the deviant practices that Harper stumbles upon. Considering Dern's expertise in playing villainous roles, this should be something he excels in.
6. Inherit the Viper (2019)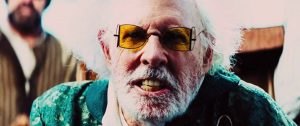 'Inherit the Viper' is an upcoming crime thriller that is set to release in 2019. The film is in post-production stages and has no fixed release date, yet. The story follows three siblings and is set against the problem of prescription drugs epidemic that has been ravaging West Virginia. The siblings attempt to escape the spiraling violence to which they have been captive since their father passed away. They get by as local opioid dealers since these regions have been left behind economically, and drug dealing has become the only way of survival. Bruce Dern appears in a supporting role in the film but the scope of his involvement is unclear as of now.
5. Emperor (2019)
'Emperor' is a Civil War-era drama movie that is in post-production stages and is set to release in 2019. The film boasts of an impressive cast that includes James Cromwell, Bruce Dern and is based on the real-life story of Shields Green. The tale follows Green, a slave who escapes a plantation in 1859 and journeys north in a dangerous quest, in order to meet Frederick Douglass and John Brown, played by Cromwell. Dern plays the role of Levi Coffin, another hero of the abolitionist movement. Shields, instead of heading to Canada, to safety, decided to stay back and fight for the freedom of his people. Presumably, we will see them spark off the Civil War together. Deadline reported the joining of Dern for this project.
Read More: Upcoming Haley Lu Richardson Movies
4. The Artist's Wife (TBA)
The upcoming drama feature 'The Artist's Wife' is the sophomore directorial venture of Tom Dolby, who is known as the executive producer of 'Call Me By Your Name.' The film features Bruce Dern, Avan Jogia, Lena Olin, and Juliet Rylance. Produced by Dolby's Water's End Productions and Greyshack Films, 'The Artist's Wife' follows Claire (Olin), the wife of renowned artist Richard Smythson (Dern). Her mundane existence as a celebrity housewife turns upside down when Richard is diagnosed with dementia.
While they prepare for Richard's latest art exhibition, Claire has to hide her husband's illness from the art community and also help a desperate Richard to reach out to his estranged daughter and grandson. 'The Artist's Wife,' which is currently in post-production, hasn't got a release date yet.
Read More: Upcoming Cole Sprouse Movies
3. Nation's Fire (TBA)
'Nation's Fire' is an upcoming action film that is in post-production stages and does not have a release date yet, as such. The indie film has been described as a cross between 'Easy Rider' and 'The Professional'. The plot follows Paul Sloan, who plays a Marine out to help a woman get revenge for the death of her son. While not much is known about the film, Bruce Dern is set to appear as PopPop, perhaps a supporting actor who has some sort of connection to the woman out for revenge. Deadline reported the news of Dern joining the cast.
Read More: Upcoming Keira Knightley Movies
2. Hands That Bind (TBA)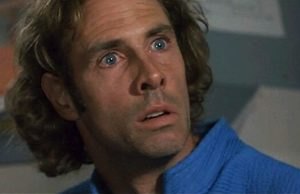 'Hands That Bind' is an upcoming drama movie. It is in its pre-production stages as of now and we do not know when it will come out. Further, there is no information on the movie's plot currently, but we will keep this section updated once new information emerges. For now, all we know is that Bruce Dern plays a character called Hank in the movie.
1. Asphalt Jungle (TBA)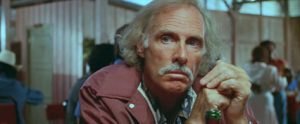 'Asphalt Jungle' is an upcoming action film that is in its pre-production stages. The plot is a thrilling tale where a group of girls are out on a camping trip. Things go well till they come across a couple of backwoodsmen who leer and want the girls out. The story hints at violence escalating and Bruce Dern plays the role of Sheriff Alton Thorpe, who will presumably have the task of attempting to maintain some degree of order among the girls and the unruly backwoodsmen.
Already Released
The Mustang (2019)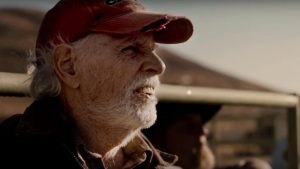 'The Mustang' is a drama movie that premiered at the Sundance Film Festival and will be made available to audiences on March 15, 2019. The story follows a violent convict, Roman Coleman who is given a chance to take part in a rehabilitation program that involves the training of wild mustangs. Bruce Dern plays the role of Myles, a veteran trainer who takes no nonsense. Noticing Coleman's struggle to escape his violent past, Dern's character takes him on board to train a specially difficult mustang. In the process of gentling this unbreakable beast, Coleman begins to rediscover his own humanity. Dern, who has made a name with a strong presence in supporting roles can be expected to execute this part perfectly.
Read More: Upcoming Portia De Rossi Movies