Bruce Willis is an American actor, producer, and singer. His career began on the Off-Broadway stage in the 1970s. He later achieved fame with his leading role on the hit television series 'Moonlighting'. He has since appeared in over 70 films and is widely regarded as an "action hero" due to his portrayal of John McClane in the Die Hard franchise, and other such roles.
His credits also include 'Death Becomes Her' in 1992, 'Pulp Fiction' in 1994, '12 Monkeys' in 1995, 'The Fifth Element' in 1997, 'Armageddon' in 1998, 'The Sixth Sense' in 1999, 'Unbreakable' in 2000, 'Sin City' in 2005, 'Red' in 2010, 'Moonrise Kingdom', 'The Expendables 2', and 'Looper', all in 2012. He made his Broadway debut in the stage adaptation of 'Misery' in 2015. As a musician, Willis released his debut album, 'The Return of Bruno', in 1987. He has since released two more solo albums, in 1989 and 2001. Willis is the recipient of several accolades, including a Golden Globe, two Primetime Emmy Awards, and two People's Choice Awards. He received a star on the Hollywood Walk of Fame in 2006.
Bruce Willis, now in the later stages of his career, aims to increase his range as an actor by starring in films of various genres. From continuing the 'Die Hard' franchise to creating a universe along with James McAvoy and Manoj Night Shyamalan, his line up is pretty exciting. At this point, the question that might be circling your mind is what is the next Bruce Willis movie? Well, the good news is that we have a clear answer to that question. Here's the list of upcoming Bruce Willis films scheduled to release in recent future. We can only hope that the latest new Bruce Willis movie would be as good as some of his recent ones.
1. Motherless Brooklyn (2019)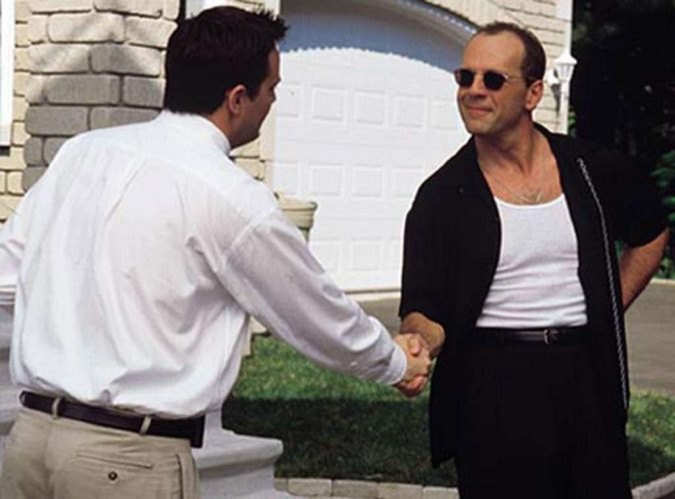 'Motherless Brooklyn' is an upcoming crime drama film written and directed by Edward Norton based on the novel of the same name by Jonathan Lethem. Norton will also star in the film, along with Willem Dafoe, Bruce Willis, Alec Baldwin, Gugu Mbatha-Raw, Leslie Mann, Bobby Cannavale, Fisher Stevens, and Cherry Jones. The film is set to release on November 1, 2019.
The film follows a private investigator with Tourette syndrome works to solve the mystery of his mentor's murder in 1950s New York. Norton had been developing the film since the early 2000s, though he was uncertain as to whether he would direct. In February 2014, the project was set, with Norton directing. Brett Ratner was initially set as a producer through his company RatPac Entertainment. Production commenced in February 2018 in New York City, with Norton, Willem Dafoe, Bruce Willis, Gugu Mbatha-Raw and Alec Baldwin, among others, set to star. Bobby Cannavale and Dallas Roberts joined the cast a few weeks later. Additional filming took place in December 2018 in Troy, New York.
Read More: Upcoming Cara Delevingne Movies
2. 10 Minutes Gone (TBA)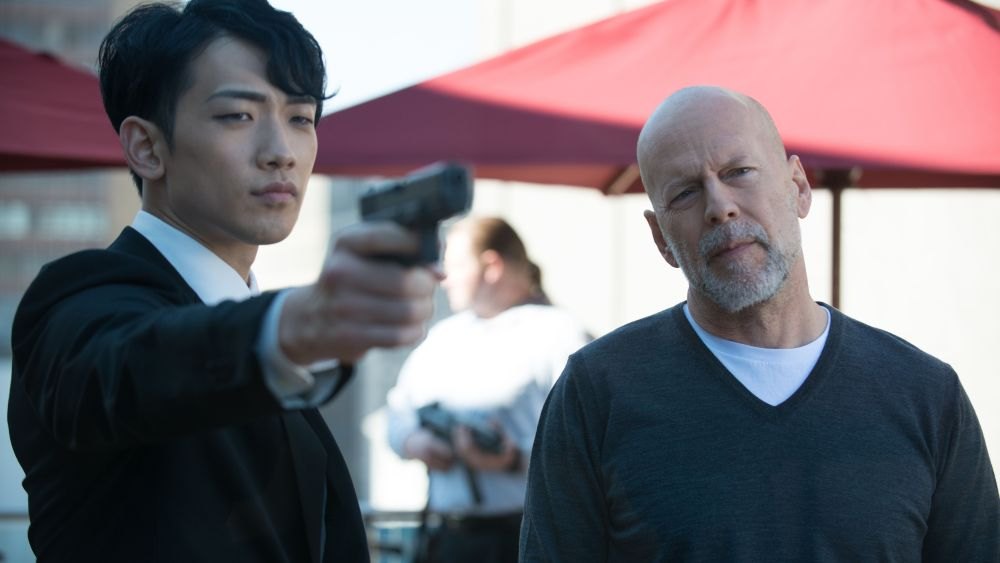 Bruce Willis will next star in '10 Minutes Gone' to be directed by Brian A. Miller with a script from Kelvin Mao and Jeff Jingle. He will be supported by Meadow Williams, Swen Temmel, Sergio Rizzuto and Tyler Jon Olson. The story follows a man who loses ten minutes of his memory due to being hit by a stray bullet during a bank heist gone wrong. He must put the pieces of his broken memory together in order to find out who sabotaged the job and took the money, all while being pursued by a powerful crime boss hellbent on recovering the cash. Willis plays the pissed off crime boss.
Read More: Upcoming Elizabeth Olsen Movies
3. Cornerman (2019)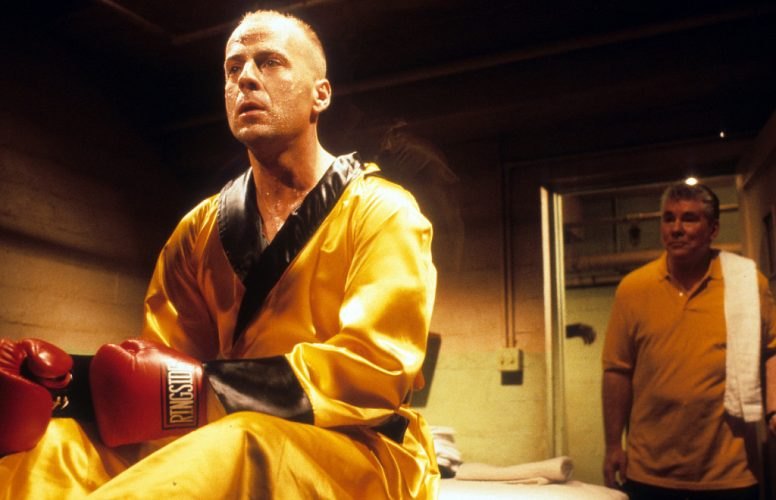 Bruce Willis is set to play famed boxing trainer Cus D'Amato in the new drama 'Cornerman', about discovering Mike Tyson. The film will be directed by Rupert Friend, marking his debut as a movie director. 'Cornerman' is set in the 1980s New York, as it chronicles how D'Amato went from training some of the boxing world's biggest champions to finding a 13-year-old Tyson. Mike Tyson's role has not yet been cast.
"Ultimately, this is a story about a deep love between two ferocious talents, each brave enough to admit their fears to the other, and so spur one another to greatness," Friend has said in a statement to the media. "It is a story about fighting for what you believe in, and a film that will make you question what strength really is."
Read More: Upcoming Eva Green Movies
4. McClane (TBA)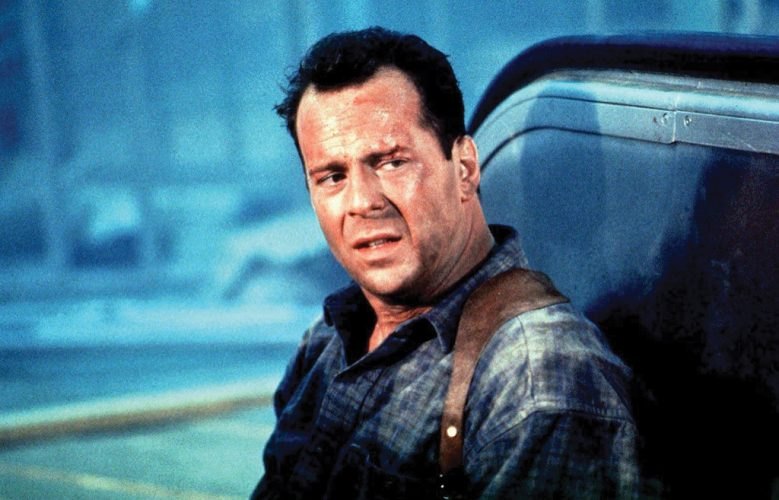 Originally said to be entitled, 'Die Hard: Year One', the origin story of the titular hero of 'Die Hard' franchise, has reportedly been given a new title: 'McClane'. "You can tell our intention by the fact that the title page we handed in says, McClane," producer Lorenzo di Bonaventura revealed to Empire. "We want you to get invested in John McClane more than ever before. I don't know how you do Die Hard without Bruce," Bonaventura added when asked about rumors the younger incarnation will get more screen time. "The idea that he's not very significant in this movie is not accurate at all. We are gonna explore John McClane in his twenties. But just as prominent is the 60-year-old version."
Written by Carey W. Hayes and Chad Hayes, the script is being described as a sequel-prequel. Half of the film will follow a 20-something John McClane in 1976 as he's just getting started in the NYPD, with the second half focused on Bruce Willis as a still badass 60-year-old version of the character.
Read More: Upcoming Andrew Garfield Movies