There aren't many performers in Hollywood who can say they have nailed nuanced films as well as mainstream blockbusters with equal aplomb. Bryce Dallas Howard is one of the few who have achieved that balance well. Hailing from a lineage of actors and writers, it is no surprise that performing has come so naturally to her from a young age.
Howard got her first experience of films as an extra in her father, Ron Howard's films. Through arts camp, school, and college, Howard performed in several local plays and also attended some of the finest institutes for the performing arts. These include New York University's Tisch School of the Arts, the Stella Adler Conservatory, the Experimental and International Theatre Wings in Amsterdam, the Steppenwolf Theatre Company's School in Chicago, and finally, the Actors Center, and Theatre Mitu at the New York Theatre Workshop.
While Howard is now primarily known for appearing in franchises with manic box office collections, her career started off in a very different path. Coming from a theatre background, she got her feature film debut in M. Night Shyamalan's 'The Village' after being noticed by the director in the lauded 2003 production of 'As You Like It' at the Public Theater. She followed that up with Lars von Trier's 'Manderlay' and reunited with Shyamalan for 'Lady in the Water.'
While 'Spider-Man 3', 'Terminator Genisys', and of course, the 'Twilight' and 'Jurassic World' films have propelled her to the limelight, it is her work in 'The Help' and 'Nosedive' (in 'Black Mirror') among others that showcase the talents of this stellar performer. At this point, the question that might be circling your mind is what is the next Bryce Dallas Howard movie? Well, the good news is that we have a clear answer to that question. Here's the list of upcoming Bryce Dallas Howard films scheduled to release in the near future. We can only hope that the new Bryce Dallas Howard movies would be as good as some of her recent ones.
3. Jurassic World 3 (2021)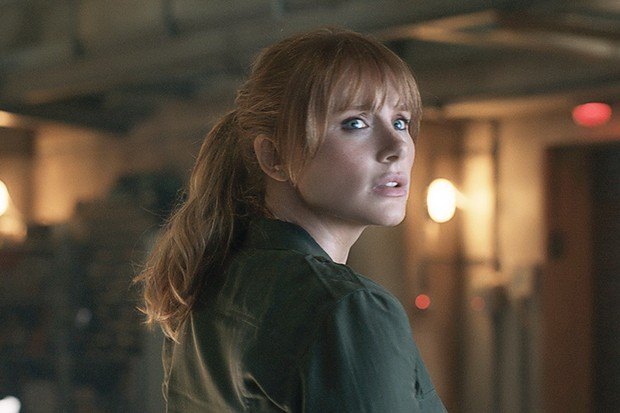 This is the big one. After the mammoth box office collections of 'Jurassic World: Fallen Kingdom' last year, it is no surprise that a sequel has been announced already. These latest installments of the 'Jurassic Park' series have truly cemented Howard's position as a global movie star, starting from 'Jurassic World' back in 2015.
The end of 'Fallen Kingdom' was a veritable cliffhanger, and with the destruction of Isla Nublar and the freed dinosaurs, this sequel has all the opportunities to break free of the Park and frame a thoroughly unique tale. Colin Trevorrow, who is set to direct once again after 'Jurassic World', has stated how the technology of creating dinosaurs cannot be limited only to the personnel at the Park. So, this film will take real-world considerations of desirable technology being implemented by entities worldwide.
Howard's character, Claire Dearing, is set to undergo significant development in this final film of the 'Jurassic World' trilogy. In fact, in Trevorrow's own words, Claire would be the most evolved over the trilogy. With a release date of June 11, 2021, it looks set to put Howard on the map once again.
Read More: Upcoming Chris Pratt Movies
2. Fairy Tale Ending (TBA)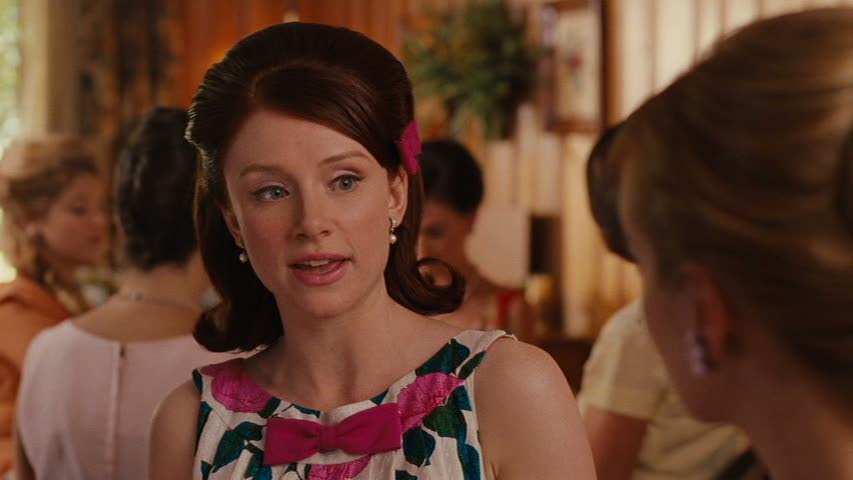 Howard will reunite with Octavia Spencer in the upcoming ensemble comedy film, 'Fairy Tale Ending.' The project has been announced, with Howard donning the role of producer as well through her Nine Muses Entertainment label. The other producers include Eric and Susan Carlson, along with writer, director, and actor Seth MacFarlane with Erica Huggins via Fuzzy Door. Spencer will be an executive producer for the film, along with the writers Tracy McMillan (of 'Mad Men' and 'Marvel's Runaways' fame) and Jim Hecht (of 'Ice Age: The Meltdown' fame).
Not much is known about the project, as the script by McMillan and Hecht was acquired by Universal Pictures fairly recently. The stellar crew of producers does bring in some gravity to the project. The production is banking heavily on the magnificent chemistry between the two leads. Howard and Spencer were terrific in 2011's 'The Help' with both garnering several accolades and Spencer, of course, winning an Academy Award. Here is us hoping that the same connection makes this comic caper one to remember.
1. Sorta Like A Rock Star (TBA)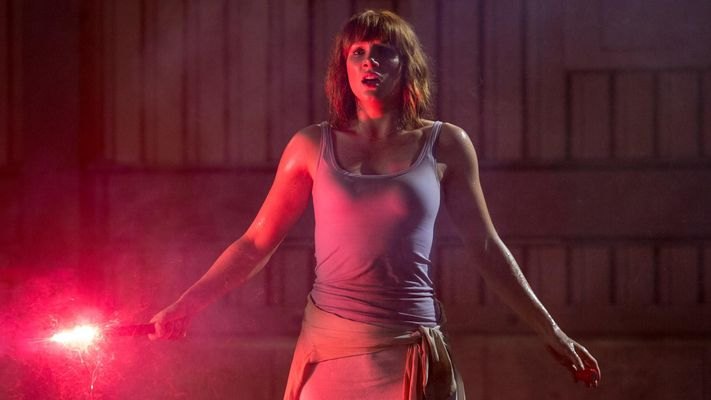 Matthew Quick is no stranger to both writing excellent stories and adapting them for the big screen. The superb 'Silver Linings Playbook' is still fresh in the memory of many cinephiles and it was backed by eight nominations at the Academy Awards, including one for best-adapted screenplay. This isn't the only work that Quick has adapted for film, 'The Reason You're Alive' is another book undergoing adaptation but what concerns us here is Quick's 2010 young adult novel 'Sorta Like A Rock Star'.
The book is quite a departure from 'Silver Linings Playbook', seeing as this one is written for teens and the narrator is a high school senior who faces heavy odds. Amber Appleton is our protagonist who has been kicked out of her home by her mother's boyfriend along with her mom and dog as well. They live in the back of the school bus her mom drives. While anyone else would be defeated by such extenuating circumstances, Amber is indefatigable, until a tragedy occurs which could derail her way of life.
Howard looks set to lend her skills in a different but unsurprising way in telling this story. 'Sorta Like A Rock Star' is poised to be her feature film directing debut, which will air on Netflix. A certain Ron Howard ventured into filmmaking after acting. Perhaps this film will be a confirmation of how similar and wide-ranging Bryce's talents are as well.
Read More: Upcoming Bella Thorne Movies
ALREADY RELEASED
Rocketman (2019)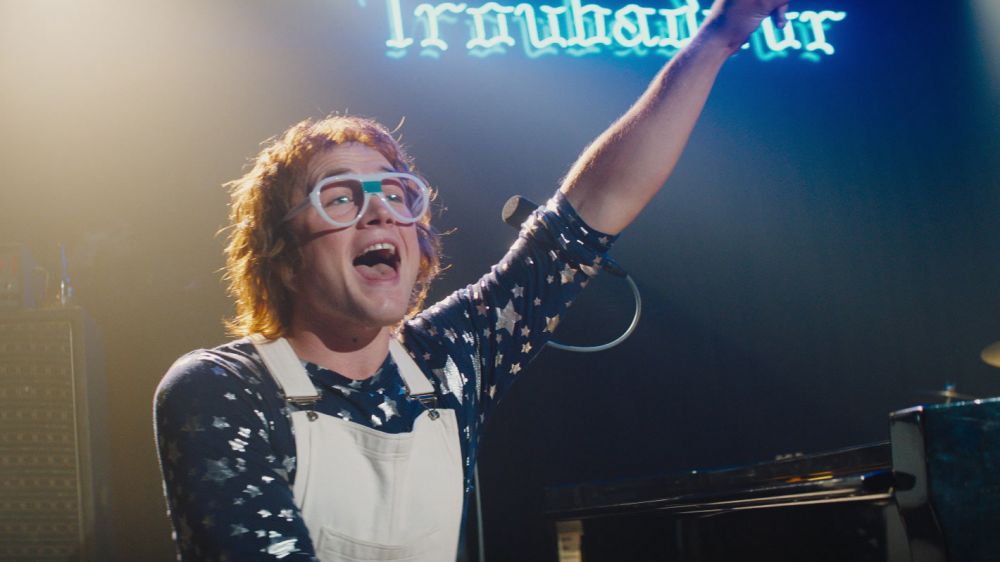 One of the finest musicians of all time has gotten the cinematic royal treatment this year. 'Rocketman' is Sir Elton John's biopic, a musical drama, and a "fantasy musical" in the words of Taron Egerton, the lead actor. Dexter Fletcher is at the helm, having steered another biopic musical recently, that is, 'Bohemian Rhapsody' for its final portion.
The film covers John's early years at the Royal Academy of Music and the beginnings of his most fruitful partnership with his chief collaborator, Bernie Taupin. Much like Fletcher's body of work, the film is an evocative portrayal of one of rock's greatest exponents. John's fight with depression and substance abuse is portrayed with accuracy and fairness.
Howard essays the role of Sheila Eileen, John's mother. While they weren't on speaking terms for 7-8 years till 2016, they did reunite before her death in 2017. The film gives an unprecedented look into their initial relationship and how much of an influence she was in his life. The movie released on May 31, 2019.
Read More: Upcoming Chadwick Boseman Movies