Every once in a while the movie industry is graced with an exciting new artist who catches the public eye and makes everyone sit up and take notice. Latin American actress and star of the hit teen drama show 'Riverdale', Camila Mendes is definitely one of them. Despite being relatively new to Hollywood, the 24-year-old star from Virginia made a huge splash with her portrayal of Veronica Lodge in CW's subversive adaption of the Archie comics universe. Mendes got her start in the industry after a job in an IKEA commercial, but her big break came when she was cast as the dark-haired high school cheerleader in 2016. Veronica is a wealthy socialite who moves into the small town of Riverdale along with her mother, Hermione Lodge in order to escape their dark past. Veronica is initially the archetypical pretty, confident, but mean girl, though she is also eager to reinvent herself and change her ways for the better. 'Riverdale' is a tale mired in insidious intrigue, romantic drama, and sexual deviancy amidst some very high stakes.
Mendes next starred in the 2018 Canadian romantic comedy, 'The New Romantic' as Morgan Cruise, a sugar baby to a rich, older man. In 2019, Mendes starred in the teen romantic comedy, 'The Perfect Date' as Shelby Pace, a beautiful but haughty love interest for the film's protagonist. However, Mendes has far more in her locker than just romantic comedies, as she made it evident in 2019's 'Coyote Lake', a thriller drama starring Mendes as Ester, who is a part of a murderous mother-daughter duo in a deserted guest house. While most certainly a movie belonging to the horror genre, 'Coyote Lake' is also an emotionally complex, coming of age story. Besides these starring film roles, Mendes has also been credited with minor roles on the official video for popular American DJ duo The Chainsmoker's 2018 single, 'Side Effects' and an appearance as her 'Riverdale' alter ego Veronica Lodge on 'The Tonight Show Starring Jimmy Fallon'.
It is evident that Mendes' star is on the rise and she has just started to find her ground in Hollywood. Naturally, you must be wondering what this young powerhouse of talent has lined up for herself in the future. We are here to tell you that as we bring all upcoming Camila Mendes movies and television shows. Hopefully, the actress will continue her streak of strong performances in her future projects as well.
3. Riverdale (2017-)
If you are a fan of Archie comics, you know the story of Archie and how he is caught up in his never-ending feelings for two girls, Betty, the typical girl next door, and Veronica, the mysterious rich girl. Over the years, the comics have seen them go on several adventures, with their friends, including the likes of food-loving Jughead Jones. Thus, when 'Riverdale' first came out, people expected it to be along the lines of the comics, and become a sort of light high school drama. They could not be more wrong. The CW's take on the source material, titled 'Riverdale', after the town Archie and his friends grow up in, is highly subversive and has continued adding new material over the seasons.
We have seen the show become a murder mystery, a typical whodunnit, followed by the series taking on all the elements of a crime drama with hints of gang wars and organized crime looming. Future seasons have also shown 'Riverdale' taking on a somewhat supernatural tone with the presence of cults. Things are always exciting in this small town that seems to be plagued by all sorts of evil, be it drugs, or serial killers. High school students Archie, Betty, Jughead and Veronica are placed at the center of the show. We see how they navigate through dangerous scenarios, though the series often focuses on other notable characters like Cheryl Blossom or Josie.
The character dynamics also undergo a change in 'Riverdale' as we see Betty and Jughead in a relationship, while Archie and Betty share a spark, but he dates Veronica. Camila Mendes steps in as Veronica and the actress has spoken about how the representation of a Latin-American woman is handled well in the show, since it does not overplay the card, making Veronica one of the school students. That being said, the character is extremely strong and fiercely stands up for right, even if it is against her own father, Hiram Lodge, who is some sort of crime lord. Over the seasons, Veronica has always been full of twists and surprised us with how deep the character can be, especially when she first came across as a shallow rich girl from the big city. Undoubtedly, Mendes will reprise the role in the upcoming season and continue delivering a splendid performance as the firebrand cheerleader.
Read More: Upcoming Tiffany Haddish Movies
2. Palm Springs (2019)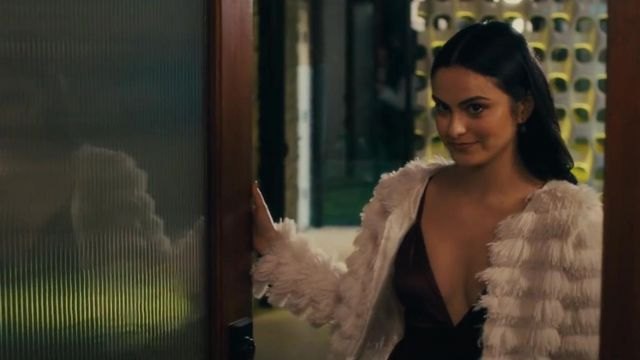 Camila Mendes has recently joined the cast of the upcoming Max Barbakow directed comedy film, 'Palm Springs' opposite 'Brooklyn Nine-Nine' star Andy Samberg. The movie will also feature former 'How I Met Your Mother' star Cristin Milioti and Oscar-winning actor J.K. Simmons. Mendes plays Tala, a young bride whose maid of honor Sarah (played by Milioti) is involved in a meeting with Andy Samberg's character, the cute Nyles. The story becomes complicated when both of them are unable to escape the venue, the accidental encounter, or themselves. 'Palm Springs' is written by Andy Siara, and being produced by Culmination Productions, Limelight, and Party Over Here productions.
1. Windfall (2020)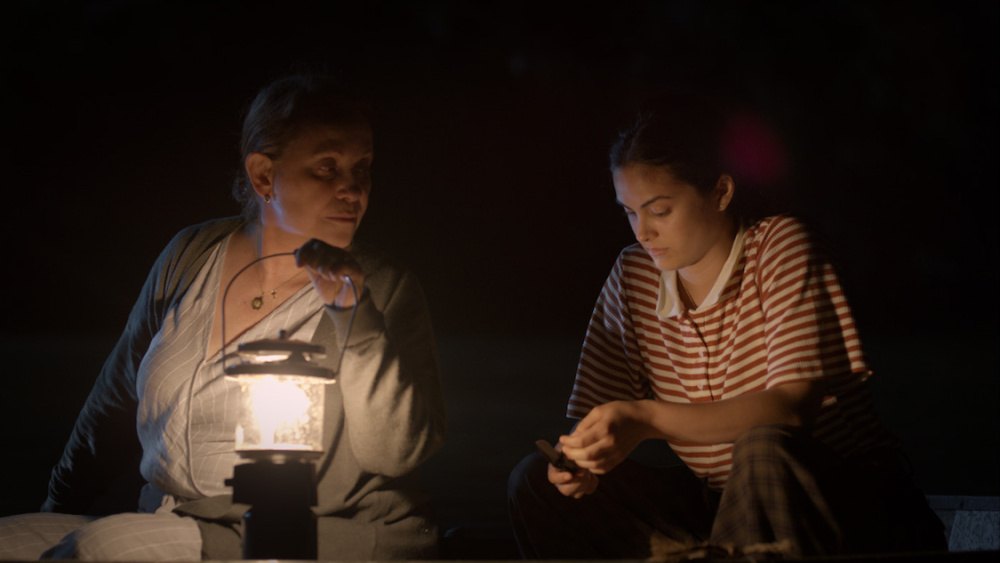 Camila Mendes has also bagged the leading role in the upcoming Netflix thriller, 'Windfall'. The movie is being helmed by director Michael Scott and will also feature Jessie T. Usher, Jamie Chung, Cam Gigandet, Sasha Alexander, and Elliott Gould. Mendes will reportedly play the leading role as Katie, a former medical professional struggling through life along with her husband Adam when the two of them suddenly find themselves embroiled in a high stakes criminal investigation. 'Windfall' has been written by David Golden and is being produced by Margret H. Huddleston and Stephanie Slack.
Read More: Upcoming Noah Centineo Movies