Cara Delevingne was a fashion model before she started her career in acting. She has appeared in shows for houses including Chanel, Burberry, Dolce & Gabbana, Mulberry, and Jason Wu. She won the 'Model of the Year' award at the British Fashion Awards in 2012. In June 2015, she quit modeling to focus on her acting career. She started her acting career with a small role in 2012's 'Anna Karenina'. This acting experience made her think of a career in acting and eventually, she left modeling to pursue her acting career. Her first major role was of Margo Roth Spiegelman in the romantic mystery 'Paper Towns' which released in 2015. The film is based on a novel by John Green, who is also the author of 'The Fault in Our Stars'. Cara Delevingne received worldwide critical appraise for her role in the film.
Delevingne then appeared in 2015's 'Pan' and 'Kids in Love' which released in 2016. Delevingne also appeared as the enchantress in 'Suicide Squad', a comic-book movie that was released in 2016. This was her first big-budget movie and it was a box-office success. The role of enchantress was specifically praised in the movie which received mixed reviews from critics. In 2017, she starred as Annetje in 'Tulip Fever' and as Sergeant Laureline in the action-fantasy film 'Valerian and the City of Thousand Planets'. Delevingne starred as the lead in 'Valerian and the City of Thousand Planets'. It was one of the big-budget films of 2017. The movie is based on a French sci-fi comics series named 'Valerian and Laureline' created by Pierre Christin and Jean-Claude Mezieres. She also did a short film titled 'Above the Noise' in 2017. In 2018, she appeared as Cassie in 'Her Smell' and as Kath Talent in 'London Fields'.
Delevingne has improved a lot over the years and has come a long way in terms of acting. She is quickly climbing ranks and might soon be counted among the top actresses in Hollywood. Her acting is improving with every passing movie and is bound to reach near-perfection soon. She has worked very hard on her acting career after quitting modeling in 2015. She is making smart choices in her career and this reflects in her choice of movies. At this point, the question that might be circling your mind is what is the next Cara Delevingne project? Well, the good news is that we have a clear answer to that question. Here's the list of upcoming Cara Delevingne films and television shows scheduled to release in the near future. We can only hope that the latest Cara Delevingne performances would be as good as some of her recent ones.
4. Life in a Year (2019)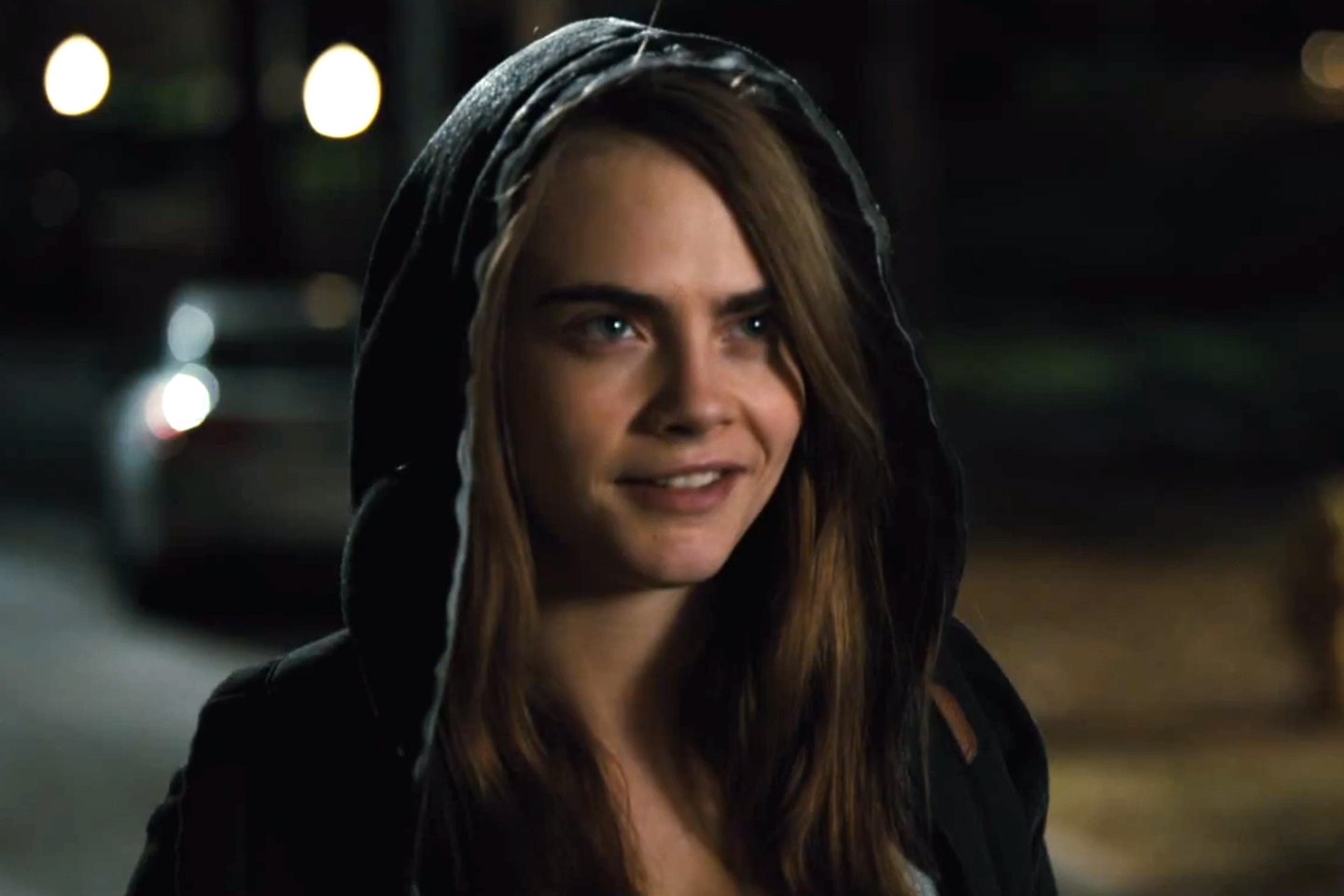 'Life in a Year' is a romantic drama that follows Daryn, a 17-year-old boy who finds out that his girlfriend is dying. He then sets out to give her an entire life in the last year she has left. The film has been written by Jeffrey Addiss and Will Matthews and directed by Mitja Okorn. Cara Delevingne Stars as Isabelle, Daryn's dying girlfriend.
The film has been completed and is waiting to be released on a release date to be finalized. Jaden Smith stars in the movie as Daryn. The chemistry between Delevingne and Smith will be worth watching as this will be their first movie together. The film is slated to release in 2019.
Read More: Upcoming Harrison Ford Movies
3. Carnival Row (2019-)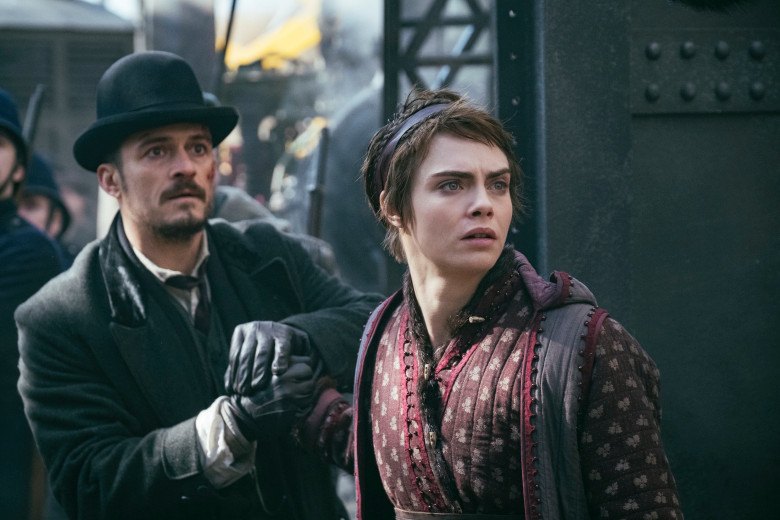 Detective tales can be taken in any direction because they are extremely thrilling at the core. The search for truth allows the story to take a look at society and how it is, as a backdrop for the crime that has taken place. Crime is always a byproduct of how societies are, and 'Carnival Row' adds a fresh twist to it, by mixing elements of neo-noir detective fiction with fantasy tales.
Thus, we have mythological creatures who have fled their war-torn homeland to settle in with the humans. Naturally, this uneasy co-habitation situation leads the humans to look unfavorably upon the growing immigrant population. At the heart of this unease and rift is a murder investigation that could be potentially explosive. 'Carnival Row' becomes a study in the madness of power, the toxicity of unresolved love, and necessary social adjustments.
The series boasts of talented actors like Delevingne and Orlando Bloom. While the former plays a faerie, Bloom appears in the role of a detective, and Delevingne's character's former lover. The show is accentuated by their performances and has already been renewed for another season by Amazon Studios, so we expect to see more of this unique story playing out.
2. Punk (TBA)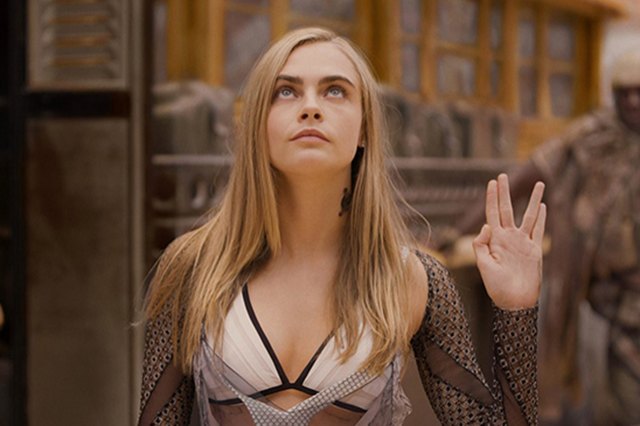 When you hear the name 'Punk', it must suggest to you a sense of breaking free of the shackles of expectation and of being a blank generation, so to speak. A generation of misfits, living dangerously came to be called punk, and the movie attempts to live up to the name. The high octane heist thriller is helmed and written by Richard Hughes in his feature debut.
The plot follows a man who is dejected after his rejection letter. He goes on a road trip and is taken in by a group of free-spirited runaways, who seem to be bent on having a good time. While traveling across America, the man realizes that he is falling for the group leader's sister, Lucy. However, things become all the more complicated when this group of young and outgoing people turns out to be bank robbers intent on living their lives as Robin Hoods. The man is immediately knocked into a different world and must do everything in his power to emerge unscathed.
Delevingne appears in the role of Lucy, while her brother Skip, is played by rapper Machine Gun Kelly. 'Punk' promises to be an edgy watch and hopefully, the performers will bring their best to the roles, making it a memorable film about the foolhardiness of youth.
1. Fever Heart (TBA)
'Fever Heart' is a thriller that follows an amnesiac who teams up with a quick-witted sharpshooter to recover the past. Ben Briand has written and will also direct the movie. Cara Delevingne will star opposite Alexander Skarsgard in this film. Nothing more is known about the plot or characters of the film as production has not yet started. It is supposed to be a great thriller and Cara's performance will hopefully be memorable.
Read More: Upcoming Rooney Mara Movies