You might know Belcalis Marlenis Almánzar by her professional name, Cardi B. She is an American rapper, songwriter, singer, actress and a television personality. Growing up, Cardi B did not have a lot of money. In fact, she was part of a gang called Bloods, but later went on to say that she would not recommend joining a gang. She also worked at a supermarket and upon being fired from the job, took up stripping. Cardi B has asserted that her job as a stripper helped her in many ways since she went back to education at the time and also got out of an abusive relationship. She has maintained that her job as a stripper gave her enough money to assert her freedom and independence. However, she had lied to her mother at the time, saying that she made the money by babysitting. Cardi B is an interesting choice for a stage name; she says that it is an abbreviation of Bacardi rum, the brand that was previously her nickname.
In 2013, Cardi B began to gain popularity due to her online posts on Vine and Instagram. She went on to join 'Love & Hip Hop: New York' from 2015 to 2017 and released two mixtapes titled 'Gangsta Bitch Music Vol. 1' and 'Gangsta Bitch Music Vol. 2'. Some of Cardi B's popular contributions to music include 'Bodak Yellow', 'I Like It' and 'Girls Like You', where she collaborated with Maroon 5. Her debut album, 'Invasion of Privacy', won the Grammy for the best rap album, making Cardi B the only woman to have won the award as a solo artist.
Having won numerous awards, Cardi B is making a name for herself in the entertainment industry. With a highly successful career in music, she is now turning her attention to acting. So naturally, you must be wondering what is the next Cardi B movie or TV show? Well, here's the list of upcoming Cardi B films and TV shows scheduled to release in 2019 and 2020. We can only hope that the latest Cardi B movies would be as good as some of her recent ones.
3. Hustlers (2019)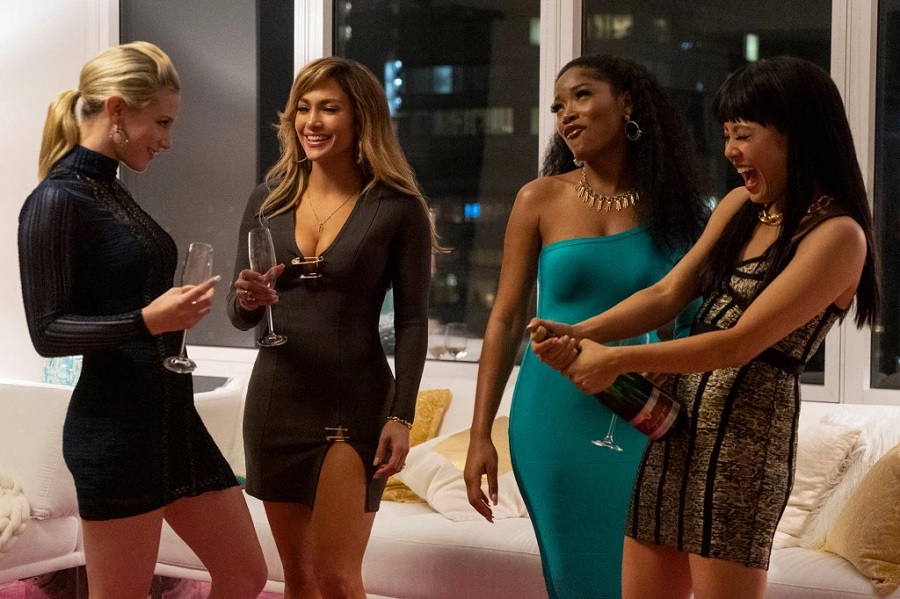 'Hustlers' is an upcoming comedy crime drama that made its debut at the Toronto International Film Festival and will get a theatrical release on September 13, 2019. For those unaware, the film is based on the 2015 New York magazine article by Jessica Pressler, titled 'The Hustlers at Scores'. The story revolves around a group of strippers who begin to embezzle money from the CEOs and stock traders who visit their clubs. Basically, we look at a group of strippers operating in New York City, led by a single mother who is ambitious. They steal, lie and hustle plenty of wealthy men at a time when the sex industry bottoms out due to the financial crisis in the late 2000s. As the savvy members of the strip club come together to turn the tables on their wealthy clients, a journalist tries to cover the story and interviews one of the ringleaders to try and understand where it all went wrong.
Cardi B appears as Diamond, a stripper who helps to train Destiny, played by Constance Wu. Apart from Diamond, Ramona is the veteran stripper who helps Destiny the most, to the extent of setting up the scam to help the strippers who've fallen on hard times. The role of Ramona is played by Jennifer Lopez, whose performance has drawn praise from critics. Overall, 'Hustlers' must be like a trip down the memory lane for Cardi B, who spent quite some time stripping before she made it big in the show business. Surely, one might expect her to bring her knowledge and expertise to the role and turn it into an unforgettable performance.
2. Rhythm + Flow (2019-)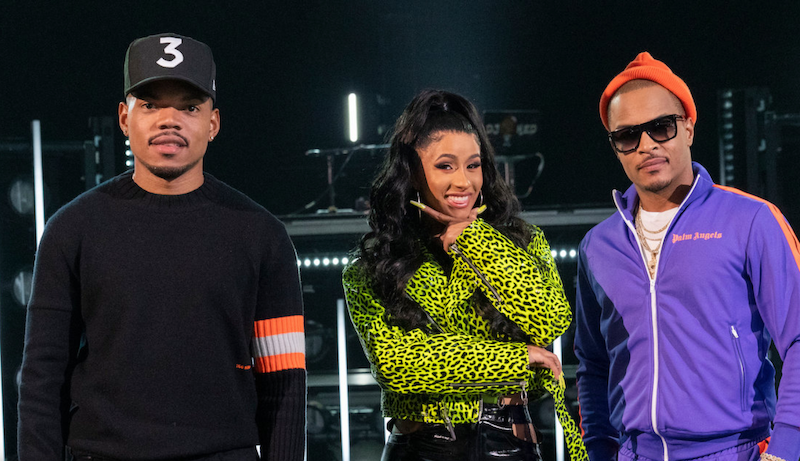 'Rhythm + Flow' is an upcoming reality television series that marks Netflix's foray into the genre. The show is being called Netflix's response to 'X Factor'. Dubbed as rap's 'American Idol', the purpose of the series is to search for the best and undiscovered talent in hip-hop from Atlanta, Chicago, New York City and Los Angeles. The competitors have to make it all the way to the top in order to shine. Cardi B, who is one of the judges, has already set the mood for the series, asking if the contestants are prepared to do what it takes to reach the top. She has made her point clearer, saying that the judges are looking for someone whose music, face and personality they are going to remember for a long time. The purpose of the show is to discover the diamond in the rough.
Cardi B is sure to bring her expertise to the series as a singer and rapper. More importantly, she herself was part of VH1's reality show for a long time and must know how these things work. 'Rhythm + Flow' is slated to release on October 9, 2019, and the episodes will cover the auditions. The second batch of episodes will drop on October 16, with the series wrapping up on 23rd of October, 2019.
Read More: Upcoming Awkwafina Movies
1. Untold Stories of Hip Hop (2019-)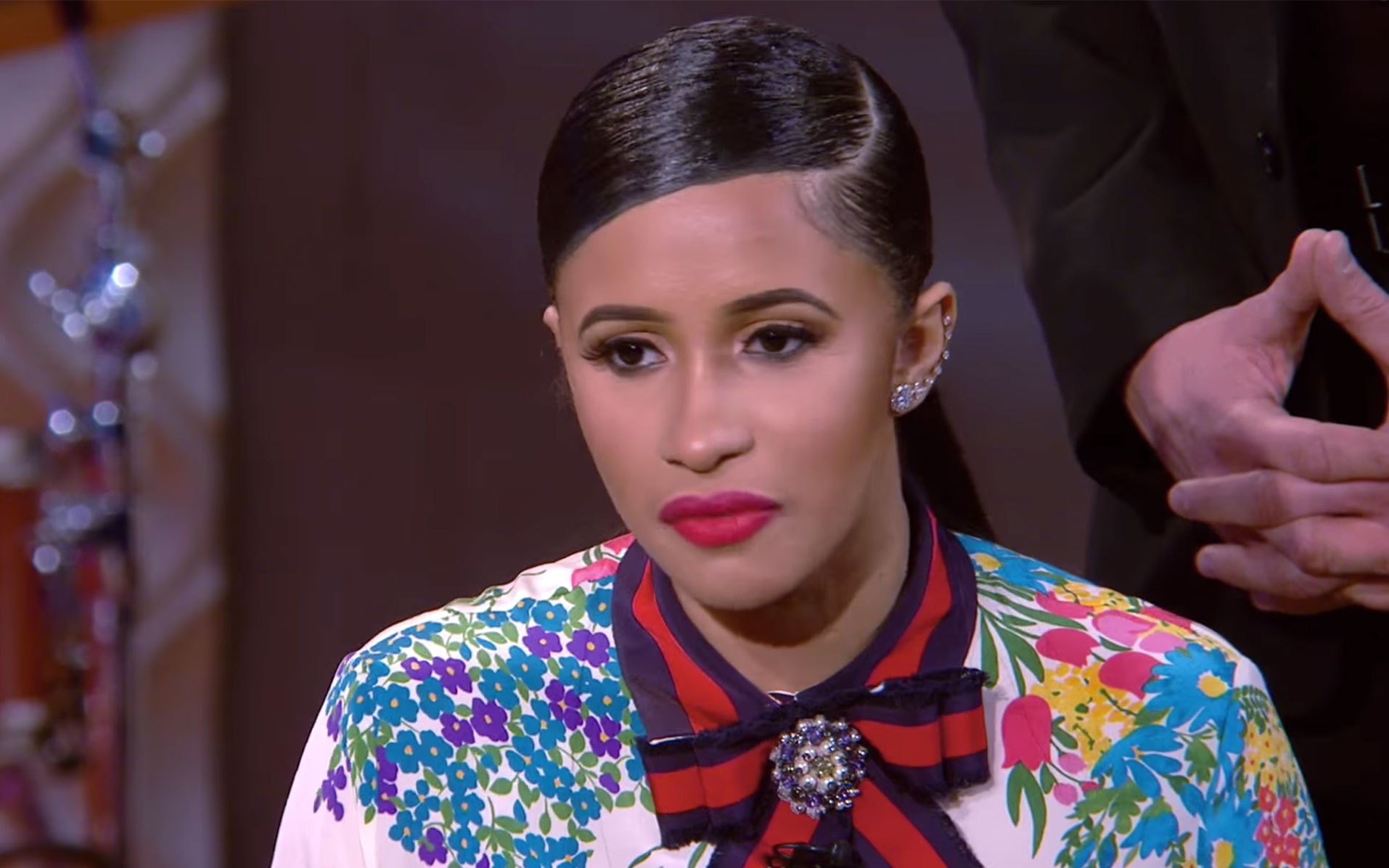 'Untold Stories of Hip Hop' is an upcoming television talk show that is being hosted by the foremost radio personality in hip hop, Angie Martinez. The series is set to explore the never-before-heard tales from some of the biggest names in hip-hop that include the likes of Snoop Dogg, Queen Latifah, Ice Cube and Cardi B. The series is set to air on WE tv, whose foundation is influenced by hip-hop music and culture. The attempt is to share stories of the artists who have left their mark on the hip-hop industry and those that are continuing the legacy.
Read More: Upcoming Queen Latifah Movies