Netflix's animated fantasy adventure show created by Kevin Kolde and Clive Bradley, 'Castlevania Nocturne' brings a fascinating story about liberation through an action-filled tale of vampire-hunting. Descending from a long line of vampire hunters, Richter, armed with the Belmont name and whip, faces off against a deadly empirical enemy dubbed The Vampire Messiah. With the French Revolution unfolding in the background, Richter and his friends, witch Maria Renard and Annette, with godly blood in her veins, go up against a new vampire coven to prevent their leader from bringing about an eternal night.
The show is a spin-off of the highly popular fantasy show 'Castlevania,' with extensive lore behind it in the form of video games and comic book series. Thus, following 'Nocturne's' debut season with its cliffhanger ending that leaves Richter and his pals in a tricky situation, a natural curiosity arises regarding the likelihood of the show returning with a second season. Therefore, if you're also left wondering about the show's potential renewal, here is everything you need to know about it. SPOILERS AHEAD!
Will There Be a Castlevania: Nocturne Season 2?
With eight 25-minute episodes, 'Castlevania Nocturne' premiered its first season on September 28, 2023, on Netflix. Prior to its initial release, Netflix's virtual showcase event, Drop01, also broadcasted the show's first three episodes on September 27, 2023. The built-up hype around the show, given its roots in such a famous franchise, resulted in an expected turnout with 'Castlevania' fans and critics alike eager to dive into the established universe's fresh endeavor.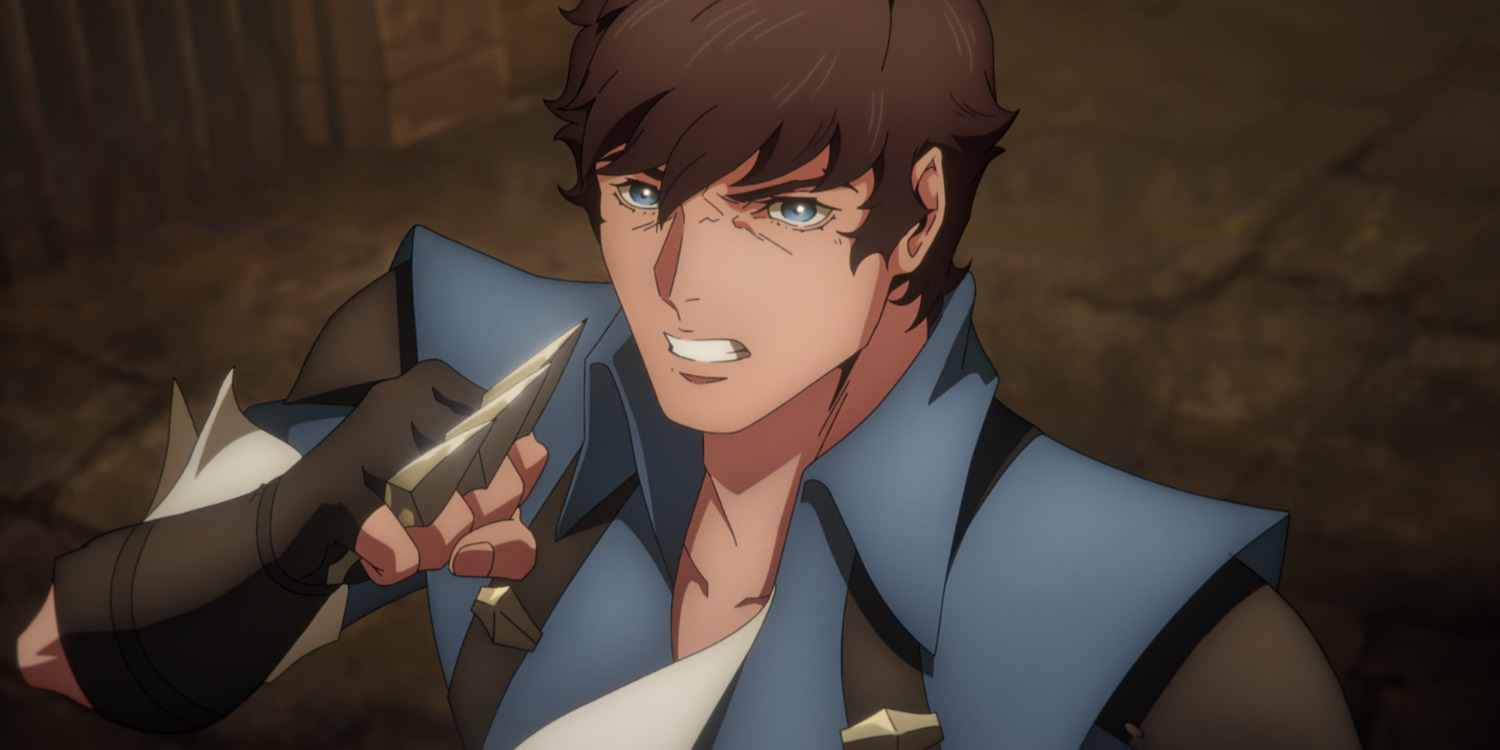 Nevertheless, despite the show's exposure, it's still much too early for any official news regarding a renewal. Regardless, the chances of 'Castlevania: Nocturne' returning with another season seem incredibly high. The first season charts a heartfelt struggle for freedom and touches on numerous topics of social oppression, from slavery and class disparity to the fantastical metaphorical dichotomy of vampires vs. others. However, in a quest for an authentic depiction of a power struggle, the show ends its first season with an inconclusive ending, with the heroes on the brink of defeat.
Yet, a flicker of hope persists when a familiar face aligns himself with the protagonists, promising an exciting future in store for Richter and his friends. Therefore, considering the massive cliffhanger that the first season ends on and the appearance of a fan-favorite legacy character at the eleventh hour, the prospect of a second season is hard to deny.
As such, while the show's viewership and reception will definitely play a critical role in Netflix's decision to renew the show for another season, we expect the showrunners already have a few ideas up their sleeve for the story's continuation. The narrative likely has big things in store for Richter, Annette, and Edouard in terms of their storylines and character development, with Maria's character undergoing a significant transformation due to her mother's predicament.
Furthermore, since the show draws from its numerous source materials, namely the eponymous video game series created by Konami, the narrative will probably take some inspiration from the same. Nevertheless, until the streaming site comes out with an official announcement for a second season, everything remains up for speculation.
Previously, Netflix renewed 'Castlevania' for season 2 early into the first season's release, so we expect the site to greenlight 'Castlevania: Nocturne' for its second season soon. Likewise, since the former show's second season dropped a little over a year after its first season, it will be fair to assume that the latter show will receive a similar treatment. Consequently, should Netflix greenlight a renewal for 'Castlevania: Nocturne,' fans can expect a second season to drop sometime in late 2024 or early 2025.
Read More: Shows Like Castlevania You Must See