Before he found his passion in cinema, actor Channing Tatum had worked as a construction worker, a stripper, a mortgage broker and a salesman. Tatum rose to fame with the 2006 dance film 'Step Up'. His role in 'Step Up' turned him into a recognizable figure worldwide. Following that, he went on to star in a number of commercially successful movies in the coming years. He was chosen as one of Tear Sheet magazine's "50 Most Beautiful Faces" of October 2001. In November 2012, People Magazine crowned him as the Sexiest Man Alive.
During his early years as a young boy growing up in a small town in Alabama, he joined different kinds of sports – soccer, football, and basketball. He was passionate about football and earned a full athletic college scholarship to a school in West Virginia. Tatum is trained in Kung Fu and Gor-Chor Kung Fu. He has modeled for several well-known international brands such as Abercrombie & Fitch, Nautica, Gap, Aeropostale, Dolce and Gabbana and Emporio Armani. He has also appeared in a number of popular commercials including that of Pepsi, Eagle and Mountain Dew.
Tatum made his debut with the drama film 'Coach Carter' (2005). He was a part of the very popular TV series 'CSI: Miami' (2002) where he played the role of Bob Davenport. Tatum also starred in 'She's The Man' opposite, Amanda Bynes in 2006. Business Insider called it the greatest modern Shakespearean remake. He has starred in 'G.I. Joe: The Rise of Cobra' (2009) and its sequel G.I. Joe: Retaliation' (2013) as Duke. Both the films failed to impress critics but earned more than $300 million each at the box office. Some of his other well-known films include 'Dear John' (2010), 'The Vow' (2012), 'Magic Mike' (2012). Interestingly, 'Magic Mike' is a film which depicts his personal experience as a male stripper in Florida. He has also starred in few noteworthy films like 'Magic Mike XXL' (2015), '21 Jump Street' (the film adaptation of the '21 Jump Street' TV series), '22 Jump Street' (2014), 'Foxcatcher' (2014), 'The Hateful Eight' (2015), Hail, Caesar! (2016), and Logan Lucky (2017).
In 2014, Channing Tatum co-starred with Steve Carell in 'Foxcatcher'. It is based on the story of John du Pont, who suffered from paranoid schizophrenia and killed Olympic wrestler Dave Schultz. Tatum was all set to portray the X-Men character Remy LeBeau / Gambit in a solo movie, set within the X-Men universe. Tatum would have produced the film as well, but the movie was canceled on May 2019. He has a keen interest in producing movies. He has opened his own production companies – 33andOut Productions and Iron Horse Entertainment. 'Earth Made of Glass' was their first production. So now you must be wondering what is the next Channing Tatum movie or TV show? Well, here's the list of upcoming Channing Tatum films and TV shows scheduled to release in 2019 and 2020. We can only hope that the latest Channing Tatum movies would be as good as some of his recent ones.
3. Free Guy (2020)
Channing Tatum is set to star in the American science fiction flick, 'Free Guy'. The director of this action-comedy is Shawn Levy. The film is written by Matt Lieberman. The plot centers around a bank teller discovering that he is a character in an open-world video game called Free City, a game that would soon go offline. The film is currently in the post-production stage. 'Free Guy' is gearing up for a worldwide release on July 3, 2020. The film stars Ryan Reynolds as the central protagonist. The cast includes some other big names as well, including Taika Waititi, Jodie Comer, Joe Keery, Lil Rel Howery, Utkarsh Ambudkar, Camille Kostek, and of course, Channing Tatum.
2. America: The Motion Picture (TBA)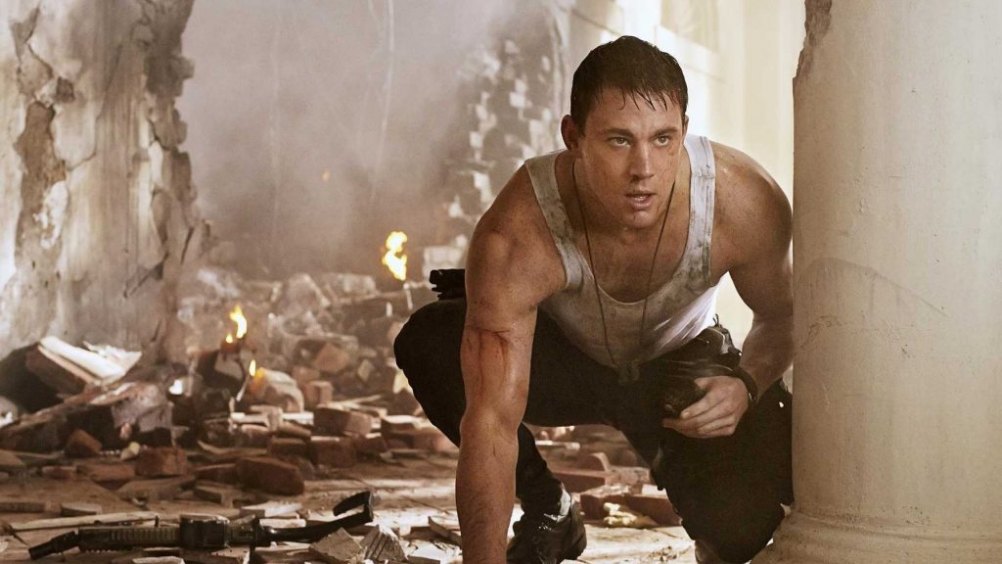 The creators of 'Archer' are working with Netflix to bring out something interesting very soon. The world's largest online streaming network is coming up with its first major animated feature film, 'America: The Motion Picture' that stars Channing Tatum, who will voice the character of George Washington. There hasn't been any official announcement on behalf of the producers regarding the rest of the cast. According to reports, the movie is an R- rated revisionist tale about the founding of America. Dave Callaham wrote the script for this Matt Thompson directorial. The film has started production. 'America: The Motion Picture' doesn't have a release date as of yet. Tatum has experience in voice-overs as he has already voiced the character of Migo in 'Smallfoot' (2018) and Superman in 'The Lego Movie 2: The Second Part' (2019).
Read More: Upcoming Robert Pattinson Movies
1. Wingmen (TBA)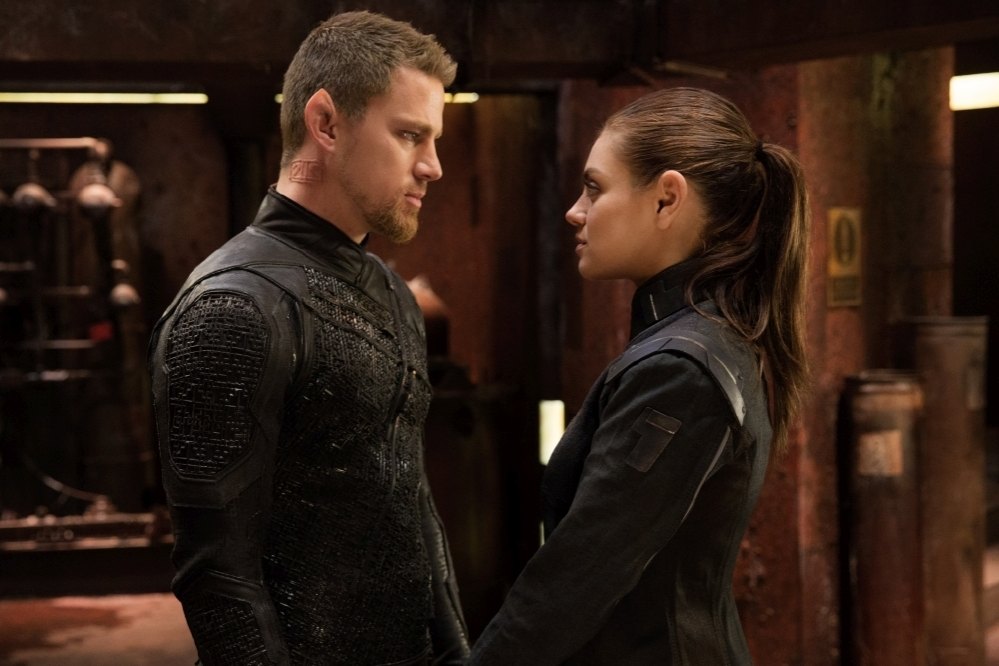 Channing Tatum is reportedly going to be a part of this upcoming R-rated musical. Joseph Gordon-Levitt is going to direct and star in the upcoming musical comedy 'Wingmen'. Michael Bacall, who is known for scripting Project X, 21 and 22 Jump Street, has written the film. The film is under the banner of Universal Pictures. The plot centers around the misadventures of Airplane pilot Captain Aaron Alpine (played by Channing Tatum) and first office Ben Betan (played by Joseph Gordon-Levitt). The duo resort to an emergency landing of the flight they are in charge of to save it from catastrophe. Owing to Aaron's Instagram account, Ben becomes an overnight viral sensation dubbed "Young Sully". The two are stuck in Vegas for the next 24 hours. Aaron decides that the two wingmen should obey a new checklist for the next couple of hours they are spending in Las Vegas:

Task #1: Dress to Impress
Task #2: Hit the tables, win large stacks and show it off on Instagram.
Task #3: Fight a bigger dude and win.

Ben agrees to all this pretty reluctantly. Meanwhile, Aaron becomes obsessed with the social media icon of Vegas- Jessica Minx. He wishes to meet her at any cost. According to sources, the film is set to feature the following musical setlist: Taylor Swift – 'Shake it Off', Katy Perry – 'Roar', Whitney Houston – 'I Wanna Dance With Somebody', The Divinyls – 'I Touch Myself', Judy Garland – 'Do It Again', Jay-Z – '99 Problems', The Lion Sleeps Tonight/Nine Inch Nails – 'Closer'/Guns N Roses – 'Welcome to the Jungle', Michael Jackson – 'Beat It', Lady Gaga and Beyonce – 'Telephone', Roxette – 'It Must Have Been Love', The Temptations – 'Ain't Too Proud to Beg', Elvis Presley – 'Burning Love', Queen – 'We Are The Champions'.
We know what you must be thinking. This is insane! Well, it is going to be much more insane than you can even imagine. It is going to be silly, and at the same time fun. After the massive success of 'La La Land', musicals are expected to gain prominence in Hollywood. However, there has been no news yet about the dates of filming.
ALREADY RELEASED:
Comrade Detective (2017-)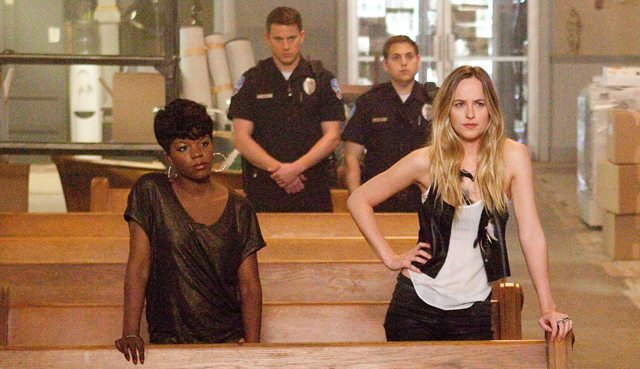 Comrade Detective is an American buddy cop series on Amazon Prime. Brian Gatewood and Alessandro Tanaka are the brains behind the series. This Rhys Thomas directorial stars Florin Piersic Jr., Corneliu Ulici, Adrian Paduraru, Olivia Nita, Florin Galan, Diana Vladu, Ion Grosu and the voices of Channing Tatum, Joseph Gordon-Levitt, Nick Offerman, Jenny Slate, Jason Mantzoukas, Chloë Sevigny, Jake Johnson, and John DiMaggio. The first season consisting of 6 episodes have aired so far. The series garnered accolades from audience and critics alike and received an 85% rating on Rotten Tomatoes. Although there has been no confirmation regarding the release of a second season, we are guessing that we might get a season 2 soon enough, in which case we will get to hear Tatum again.
Read More: Upcoming Mark Wahlberg Movies