Charlize Theron's first tryst with the stage happened when she enrolled in a ballet class when she was six and by the age of 12, she became obsessed with dance. At 16, Theron emerged as the winner of a Johannesburg modeling contest. She moved to Italy to pursue her modeling career soon. The fledgling model got her first breakthrough when she won the International New Model Today competition. At the age of 18, she reached New York with a couple of prestigious titles in hand from the modeling world. After her studies at the Joffrey Ballet came to an end due to a severe knee injury, Theron decided to abandon her career in dancing and turned to acting as a profession.
But once Theron reached LA, she found that her Afrikaner accent would be a hindrance to land major roles in Hollywood. A chance encounter with John Crosby, a Hollywood manager who represents a number of talented actors, landed Theron her acting debut in 'Children of the Corn III (1995).' Soon, movies like 'The Devil's Advocate (1997),' 'Celebrity (1998),' and 'Mighty Joe Young (1998),' helped her to find a place among the numerous promising stars in Hollywood at the time.
Theron's roles in 'Monster,' 'Snow White and the Huntsman,' 'Mad Max: Fury Road,' 'The Fate of the Furious,' and 'Atomic Blonde,' have cemented her reputation as one of the most talented actresses of her generation. At this point, the question that might be circling your mind is what is the next Charlize Theron movie or TV show? Well, the good news is that we have a clear answer to that question. Here's the list of upcoming Charlize Theron films and TV shows scheduled to release in the near future. We can only hope that the latest Charlize Theron movies and shows will be as good as some of her recent ones.
6. Bombshell (2019)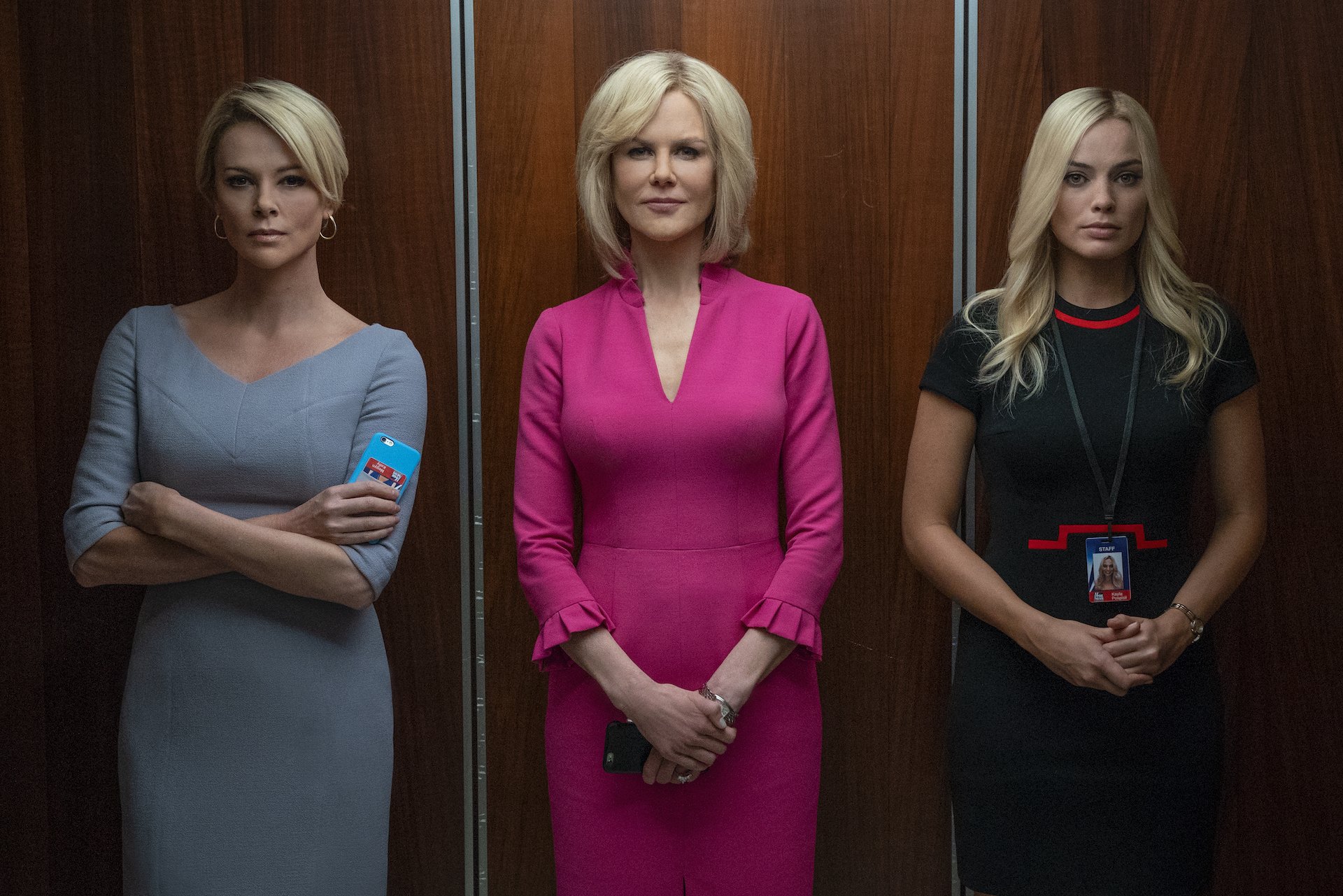 'Bombshell' features Charlize Theron and Nicole Kidman in the lead with John Lithgow, Kate McKinnon, and Margot Robbie in supporting roles. The movie is based on the controversial Fox News-Roger Ailes sexual harassment row. Kidman plays Gretchen Carlson, the Fox News anchor who sued Ailes for sexual harassment in 2016. Theron portrays Megyn Kelly, who opened up about Ailes' sexual misconduct and triggered a row of such allegations from other women.
As several reports of sexual misconduct surfaced, the powerful media tycoon was forced to step down in 2016. Lithgow plays Ailes in the movie. Malcolm McDowell is News Corp chairman Rupert Murdoch and Robbie portrays Kayla Pospisil, a Fox News producer. Other cast members include Allison Janney, Mark Duplass, Alice Eve, Brigette Lundy-Paine, Liv Hewson, and Alanna Ubach. The movie, which is directed by Jay Roach from a screenplay written by Charles Randolph, is scheduled to release on December 20, 2019.
5. Fast & Furious 9 (2020)
'Fast & Furious 9' is the upcoming installment to the popular franchise where we have seen street racers with a moral code ultimately saving the world in missions that become increasingly more dangerous with more at stake. While the plot of the upcoming movie is unknown, it is the second last part of the franchise. Charlize Theron reprises her role as Cipher in the movie. If you remember correctly, Cipher first appeared in 'Fast & Furious 8' or 'The Fate of the Furious'. She is introduced to us as a master hacker who is as cool as a cucumber and is bent on amassing power for herself. Highly resourceful and deadly, Cipher manages to turn Dom against his teammates in the eighth movie.
Although Dom ultimately rejoins his family and thwarts Cipher's plan, it is clear that this dangerous lady is nowhere close to being done and the new movie will definitely show Cipher hatching more evil plans that the team has to stop. It will be interesting to see if she is the only antagonist or if she pairs up with some new villain. Theron has already delivered a chilling performance as Cipher and will be looking to continue the streak in the new movie, which is slated to release on May 22, 2020.
4. The Old Guard (TBA)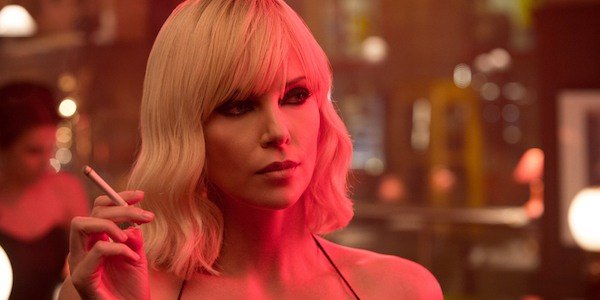 'The Old Guard' is a female-led action flick from director Gina Prince-Bythewood, who is known for 'Love and Basketball' and 'Beyond the Lights.' The movie has Charlize Theron and KiKi Layne in the lead roles. Based on the comic book series created by author Greg Rucka, 'The Old Guard' follows a small group of soldiers led by an immortal woman named Andy.
The group discovers that there is a new immortal, a black woman serving in the Marines, who exists. Moreover, a covert organization with vicious intentions records their every move on camera. With their extraordinary abilities exposed, the group finds new ways to cope up with the changing world order. Netflix has announced that it has secured the rights to 'The Old Guard,' but is yet to reveal a release date.
Read More: Upcoming Michelle Williams Movies
3. Atomic Blonde 2 (TBA)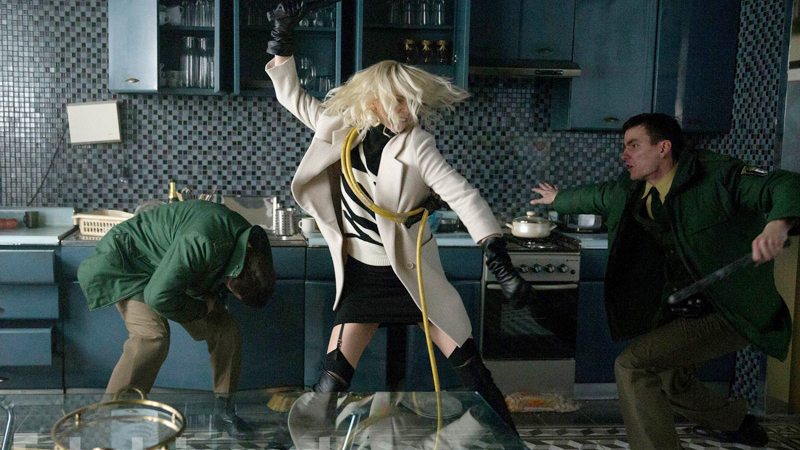 It has been almost one year after Charlize Theron confirmed that 'Atomic Blonde 2' is under development. The movie is a sequel to the 2017 action thriller 'Atomic Blonde', directed by David Leitch. Theron returns as the iconic spy Lorraine Broughton in the second installment. David Leitch has also confirmed that his team is working around a great sequel concept. Theron reportedly went through intense preparations for the role of 'Atomic Blonde'. She has learned some of the tough moves for the intense action sequences in the movie and cracked her teeth. But Theron hasn't revealed more details about the sequel.
However, we can hazard a guess that we will see her character on deadlier missions where the stakes are higher and she has to remain as stealthy and efficient as she was while handling the situation in Berlin. Now that we know Lorraine's loyalties lie with the CIA, the element of surprise is perhaps gone from the upcoming 'Atomic Blonde 2', but the elements of action and a gripping narrative are enough to make us eagerly look forward to the film.
2. Two Eyes Staring (TBA)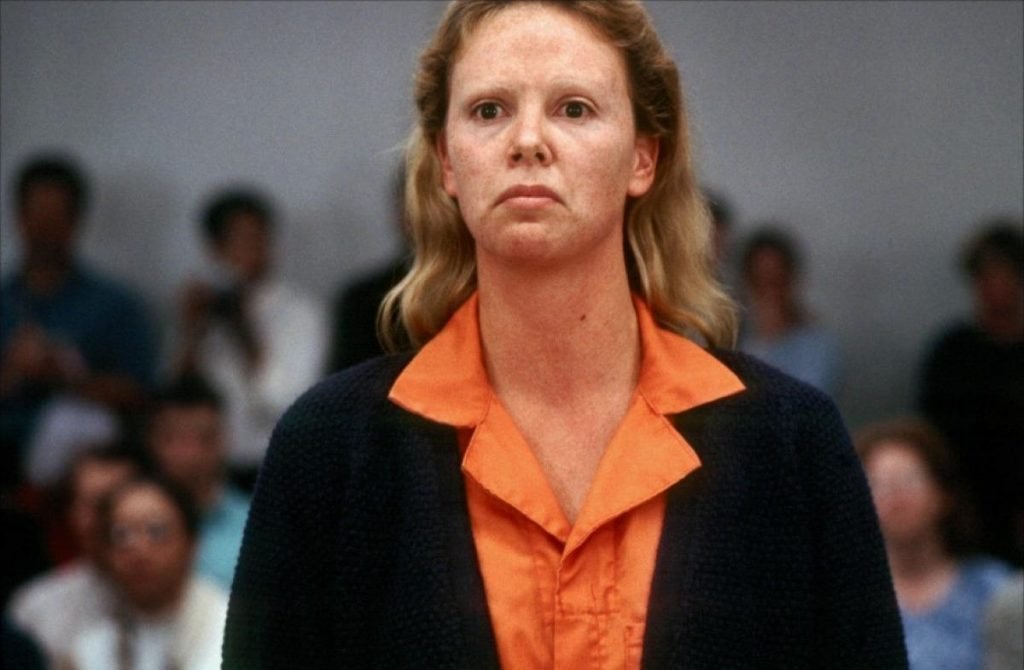 'Two Eyes Staring' is a remake of the Dutch horror thriller 'Zwart Water' with Charlize Theron serving as the producer. She also stars in the project. Scott Derrickson, who is known for 'The Exorcism of Emily Rose,' directs the remake from a script he co-wrote with Paul Boardman. The movie follows a nine-year-old girl who finds out that her new friend is her mother's dead twin. Theron plays the delusional mother of the girl. 'Two Eyes Staring' has long been in the pipelines.
Read More: Upcoming Milla Jovovich Movies
1. Everything Nice (TBA)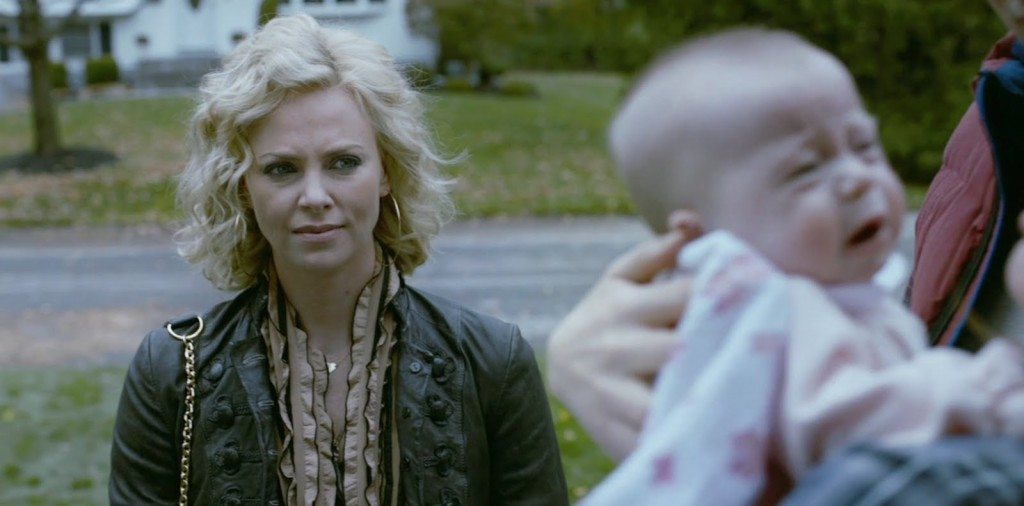 Charlize Theron is rumored to star in Universal's long-delayed project titled 'Everything Nice', which happens to be an adaptation of Ellen Sherman's novel of the same name. The movie centers around Michaela, who finds out that teaching life skills to teenage girls is the only gig she can find when she's fired from her top-notch job at a big-name firm. The new job may be quite challenging since she barely possesses basic social skills herself. The film's screenplay has been written by Karen Croner.
Read More: Upcoming Movie Remakes
ALREADY RELEASED
Hyperdrive (2019 – )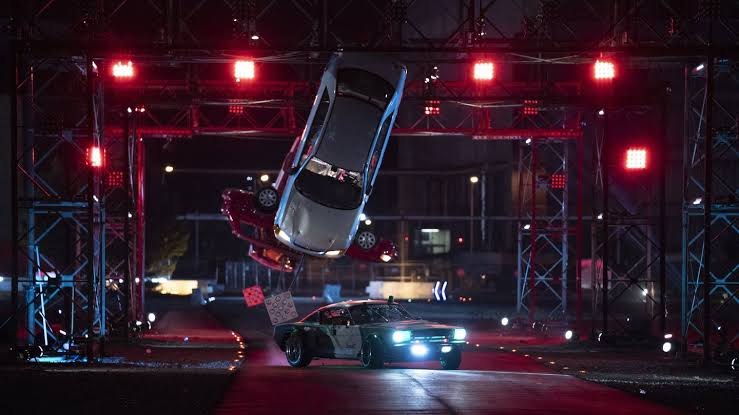 'Hyperdrive' is Netflix's tournament style series which features drivers from around the globe. Set in one of the largest automotive obstacle courses ever made, the show is executive produced by Charlize Theron, Chris Kowan, AJ Dix, Beth Kono, and Lloyd Braun. The initial episodes start with the qualifying rounds followed by the knockout stages, after which the show moves to the final episodes. It released on August 21, 2019.
Long Shot (2019)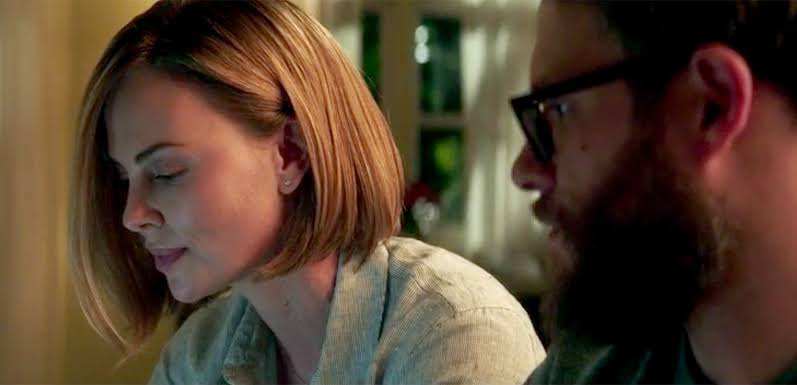 'Long Shot' is a comedy directed by Jonathan Levine, who is known for 'Warm Bodies' and 'The Night Before.' The movie brings together Seth Rogen and Levine after '50/50′ and 'The Night Before.' Rogen plays Fred Flarsky, an unemployed journalist desperate to change his course of misfortune. His life collides with Charlotte Field, his childhood crush and babysitter who has become the current US Secretary of State planning to run for President.
Flarsky's life gets a new purpose all of a sudden — to pursue one of the most powerful and unattainable women on Earth! The movie also features Alexander Skarsgård, June Diane Raphael, Andy Serkis, Randall Park, O'Shea Jackson Jr., James Saito, Ravi Patel, and Gabrielle Graham in key roles. 'Long Shot' received rave reviews when it was premiered at SXSW. The movie released on May 3, 2019.
Read More: Upcoming Karen Gillan Movies
The Addams Family (2019)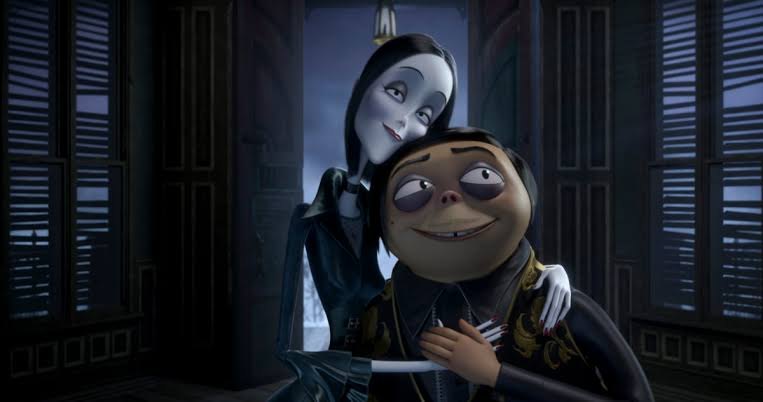 'The Addams Family' is an animated flick based on illustrator Charles Addams' characters from a New Yorker cartoon series. The movie stars Charlize Theron as Morticia and Oscar Isaac as her husband Gomez. Their family also includes their children, Wednesday, played by Chloë Grace Moretz, Pugsley, played by Finn Wolfhard, their Uncle Fester, played by Nick Kroll, and Grandmama, played by Bette Midler.
The plot follows the family preparing for an important family reunion amidst tensions between the family members. To make things more chaotic, a reality TV host unleashes chaos in the family. 'The Addams Family' is directed by Greg Tiernan and Conrad Vernon. The iconic characters have been featured a number of times on small and big screens. The latest film adaptation hit theaters on October 11, 2019.