Chris Evans, known for his roles as Captain America, was a part of the MCU franchise for over a decade. But that's not the first time he played he a superhero. He starred as the Human Torch in the 2005 comic book adaptation 'Fantastic Four'. He reprised the role in the 2007 sequel 'Fantastic Four: Rise of the Silver Surfer'.
In 2008, Evans appeared in 'Street Kings', co-starring Keanu Reeves. The following year he appeared in the science-fiction thriller 'Push', with Dakota Fanning and Camilla Belle. In 2010, he was involved in the filming of Mark Kassen and Adam Kassen's 'Puncture'. The same year he appeared in Sylvain White's 'The Losers', an adaptation of the comic-book series from the DC Comics imprint 'Vertigo'. He again appeared in the comic-book adaptation of 'Scott Pilgrim vs. the World' by Edgar Wright.
In 2011, Evans played the Marvel Comics character Captain America in 'Captain America: The First Avenger', and signed on to appear in multiple films as Captain America, and first reprised the role in the 2012 film 'The Avengers'. He next starred opposite Michael Shannon in 'The Iceman'. He also starred in South Korean director Bong Joon-ho's English-language film 'Snowpiercer'. In 2014, he starred in 'Captain America: The Winter Soldier'. He starred opposite Michelle Monaghan in the romantic comedy 'Playing It Cool'. He made his directorial debut with the movie, 'Before We Go', which debuted at the 2014 Toronto International Film Festival. In 2015, he played Captain America again in 'Avengers: Age of Ultron', and reprised the role in the 2016 sequel 'Captain America: Civil War', as well as in 2018's 'Avengers: Infinity War'.
At this point, the question that might be circling your mind is what is the next Chris Evans movie or tv show? Well, the good news is that we have a clear answer to that question. Here's the list of upcoming Chris Evans films and tv show scheduled to release in 2019 and 2020.
1. The Red Sea Diving Resort (2019)
Chris Evans will next be seen in 'The Red Sea Diving Resort', an out and out action thriller cum biographic drama film directed and written by Gideon Raff. He will be ably supported by Haley Bennett, Michael K. Williams, Michiel Huisman, Alessandro Nivola, Greg Kinnear and Ben Kingsley. The movie recounts the story of how Mossad agents worked to rescue and evacuate Jewish-Ethiopians to Israel from Sudan in 1981. In 2017, the development on the film was first announced with Gideon Raff directing and writing the screenplay, and Chris Evans, Haley Bennett, Michael K. Williams, Greg Kinnear, Alessandro Nivola, Ben Kingsley and Chris Chalk were subsequently cast. Shooting took place in South Africa and Namibia.
Read More: Upcoming Salma Hayek Movies
2. Defending Jacob (2019)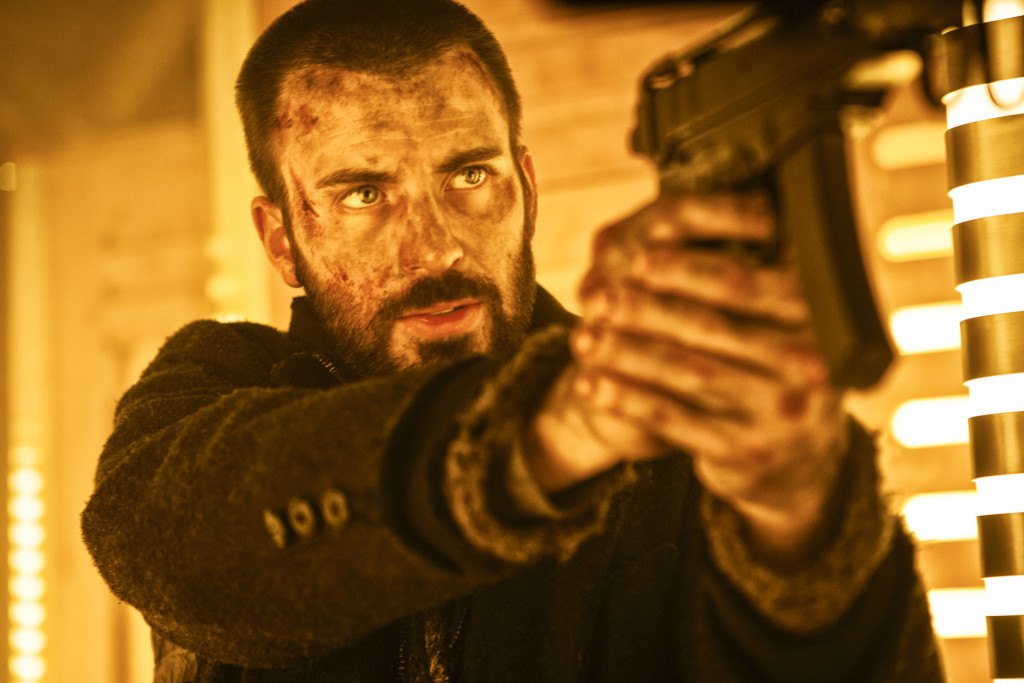 'Defending Jacob' is an upcoming American crime drama web television miniseries, based on the novel of the same name by William Landay, produced by Apple's worldwide video programming division. The series was created by Mark Bomback and is set to star Chris Evans and be directed by Morten Tyldum. 'Defending Jacob' tells the story of a father dealing with the accusation that his son is a 14-year-old murderer.
Read More: Upcoming Michael B.Jordan Movies
3. Knives Out (2019)
Chris Evans will star in a classic mystery film 'Knives Out', written and directed by Rian Johnson. Also supporting him in this endeavour are Daniel Craig, Lakeith Stanfield, Michael Shannon, Ana de Armas, Don Johnson, Jamie Lee Curtis, Toni Collette, and Christopher Plummer. It is scheduled to be released on November 27, 2019, by Lionsgate.
4. The Devil All The Time (TBA)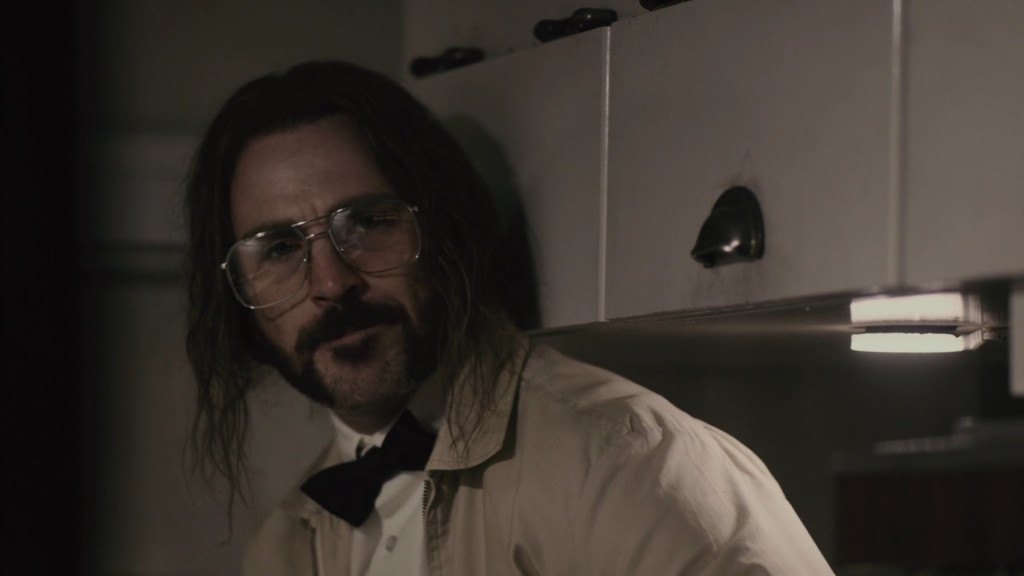 Marvel buddies Chris Evans (Captain America) and Tom Holland (Spiderman), are going to rock it again as they team up in the upcoming film 'The Devil All The Time', which has been acquired by Netflix. The movie is an adaptation of Donald Ray Pollock's 2011 novel by the same name. Set in a place called Knockemstiff, Ohio, as well West Virginia, 'The Devil All The Time' involves a serial killer couple, a faith-testing preacher, and a corrupt local sheriff in a story told across two decades from the aftermath of World War II to the 1960s.
Read More: Upcoming Gerard Butler Movies
5. Greenland (TBA)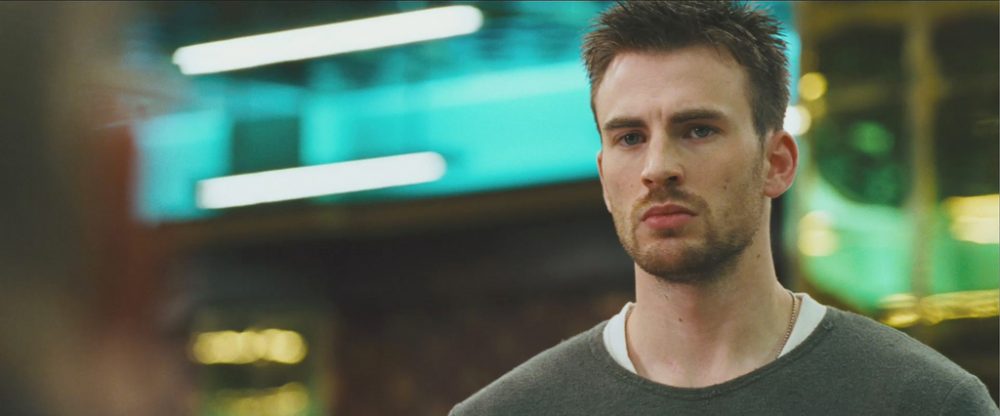 Captain America star Chris Evans has been set to lead disaster thriller 'Greenland', which will be helmed by Neill Blomkamp, known for the epic disaster picture 'District 9'. Plot, casting and other vital details of the movie are currently not known and are unavailable. However, from what media has got whiff of, the movie is going to be the story of a family's fight for survival in the face of a cataclysmic natural disaster. Principal photography was set for the last quarter of 2018.
Read More: Upcoming Jake Gyllenhaal Movies
ALREADY RELEASED
Avengers: Endgame (2019)
Chris Evans once again reprised his role as Captain America in 'Avengers: Endgame'. The film is a direct sequel to 2018's 'Avengers: Infinity War' and the 22nd film in the Marvel Cinematic Universe (MCU). It shattered all records and became highest box office grossing movie of all time. The film is directed by Anthony and Joe Russo with a screenplay by Christopher Markus and Stephen McFeely and features an ensemble cast of actors from previous MCU films. The film released in the United States on April 26, 2019, in IMAX and 3D.
Read More: Upcoming Channing Tatum Movies