Actor Christopher Abbott grew up in the working-class neighborhood of Greenwich, Connecticut. In 2006, he moved to New York to study acting at HB School. Abbott began attending auditions and casting calls during his HB School days. Soon, the young actor landed his early off-Broadway roles like 'Good Boys,' 'Mouth to Mouth' and 'That Face.' His critically acclaimed performances helped him to land roles in the comedy series 'Nurse Jackie' and the cop procedural series 'Law & Order: Criminal Intent.'
Abbott got his first big breakthrough in feature films with the 2011 thriller 'Martha Marcy May Marlene.' He played the lead role in the movie opposite Elizabeth Olsen. Written and directed by Sean Durkin, 'Martha Marcy May Marlene' premiered at the 2011 Sundance Film Festival and met with positive reviews. Abbott made his Broadway debut in the same year with the revival 'The House of Blue Leaves,' which also earned him positive reviews from critics.
HBO's comedy-drama series 'Girls' helped Abbott to break out of his indie-star image and he emerged as a heartthrob among young fans. Created by Lena Dunham, 'Girls' features Abbott in the role of Charlie Dattolo, the submissive boyfriend of Marnie, played by Allison Williams. The couple became a sensation and enjoyed immense fan following. But to the shock of his fans, Abbott declared that he wants to quit the series soon after season two finale. When the departure created a huge gap in the series, Abbott turned up with an explanation for his abrupt exit. "The world that Lena (Dunham, the creator) wrote was very real, especially in New York," he told The NY Times. "But it wasn't as relatable for me on a personal level. It's not that I only like to play roles I know to a T, but there's something satisfying about playing parts where you really relate to the characters," he added.
Abbott's life as an actor after 'Girls' has mostly been revolving around movies. His major works in films include Abbott include 'Hello I Must Be Going' (2012), 'The Sleepwalker' (2014), 'James White' (2015), 'Katie Says Goodbye' (2016), 'It Comes at Night' (2017), and 'First Man' (2018). His popular TV shows are 'Girls' (2014 – 2016) and 'The Sinner' (2017). At this point, you might be wondering what is the next Christopher Abbott movie or TV show? Well, here's the list of upcoming Christopher Abbott films and TV shows scheduled to release in 2019 and 2020. We can only hope that the latest Christopher Abbott movies would be as good as some of his recent ones.
3. Catch-22 (2019 – )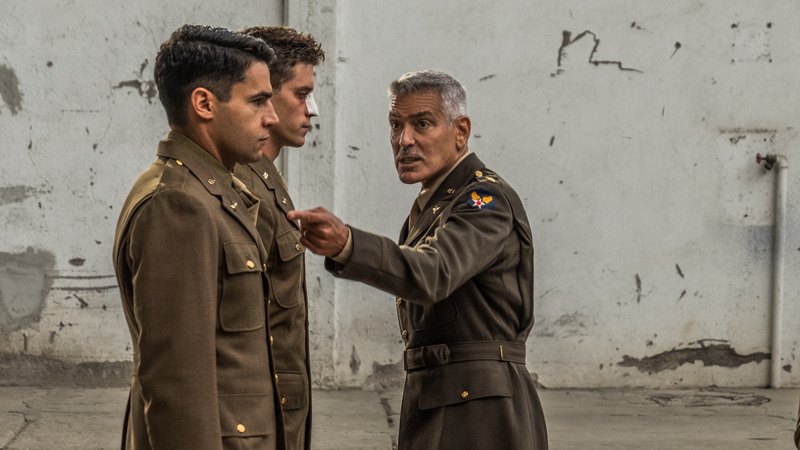 The limited miniseries 'Catch-22' is based on the novel of the same name by Joseph Heller. The comedy-drama features Christopher Abbott in the lead role of Capt. John Yossarian. Set in the backdrop of World War II, the plot follows Yossarian and his attempts to get out of the war at any cost. Yossarian is guided by his fear and the soldier is increasingly worried about his own safety.
On the other hand, the Germans are dragging the war as much as possible despite knowing that defeat is inevitable. For Yossarian, the World War II theater looks like a joint scheme of Germans and Allies to eliminate him rather than the battle between the good and the evil. So, he tries everything from pretending sick to sabotaging assigned tasks. But he stumbles upon the Catch-22 rule, which is the act of a sane person to ask to leave combat; thus, anyone who does so is not unfit and must remain on combat duty. While his superiors like Colonel Cathcart contrives careerist plans with other officers, Yossarian's acts of cowardice make him an anti-hero among the Greatest Generation image of World War II heroes. The other cast includes Kyle Chandler, Hugh Laurie and George Clooney, who also serves as one of the executive producers. 'Catch-22' premieres on Hulu on May 17, 2019.
2. Possessor (TBA)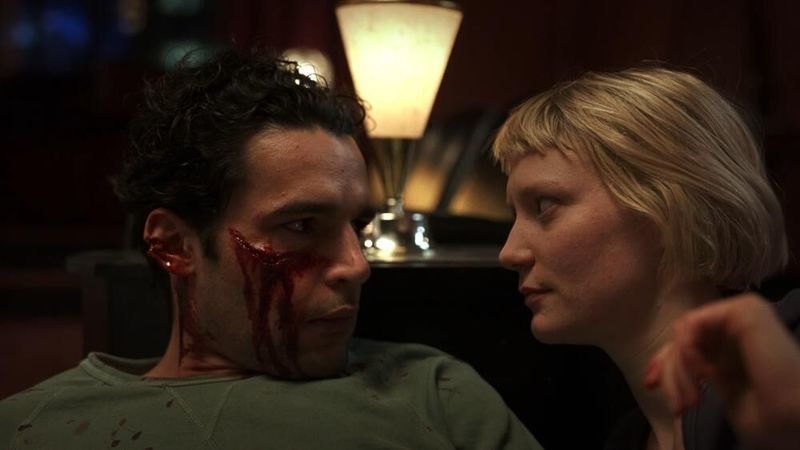 'Possessor' is touted a head-spinning sci-fi thriller that features Christopher Abbott and Andrea Riseborough in the lead. The plot follows the consequences of lethal technology to make ordinary people assassins in order to carry out the high-paid contract killing jobs. A covert organization operates through a group of skilled agents to inhabit people's body with the help of brain implants. Tasya Vos, played by Riseborough, is an agent working for the organization. But one of her missions goes awry and she finds herself trapped inside the mind of a man named Colin, played by Abbott. Unable to come out, she realizes that Colin has unimaginable violence hidden deep down his mind. 'Possessor' is written and directed by Brandon Cronenberg.
Read More: Upcoming Josh Gad Movies
1. Full-Dress (TBA)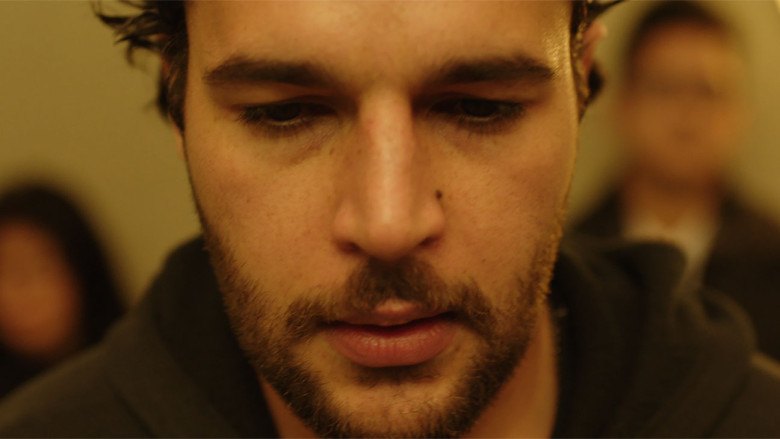 Described as "an insanely dark comedy," 'Full-Dress' features Christopher Abbott and Robin Lord Taylor in the lead roles of two close buddies. Their dream is to make a movie and so they borrow some money from a creditor to get things started. But the project hasn't taken off as expected and they have to face the horrific consequences of borrowing money from the wrong person. Their creditor never tolerates a failed repayment. Soon, they realize that everything is not simple as it seems. Loyalties are tested and the bond of friendship is strained to its breaking point. The other cast includes Lina Esco, Jimmy Akingbola and Boris Krutonog. 'Full-Dress' is the sophomore feature of director Carlos Puga, who wrote the script based on his 2007 short of the same name. The movie is produced by Melanie Bartley and Tyler Peters, with Puga through his Standard Arts, Inc. No release date is attached to the project yet.
Read More: Upcoming Laurence Fishburne Movies