Christopher Peter Meloni is an American actor whose life is a testament to the fact that hard work and perseverance can result in success. Born on April 2, 1961, this 57-year-old actor worked his way through various jobs before finally making it into the acting business. Meloni started as a construction worker and went on to hold jobs as a bouncer, bartender and a personal trainer. He also appeared in several commercials, tv series that never worked out and small bits in several films. Meloni's considerably big break came when he played a hot head Mafia don in the 1996 thriller film, 'Bound'.
Meloni is best known for his roles in 'Oz' and 'Law & Order: Special Victims Unit'. He played the role of a bisexual criminal, Chris Keller, from 1998 to 2003, on 'Oz' and portrayed the part of Elliot Stabler in 'Law & Order: Special Victims Unit' for which he was nominated for an Emmy in the Outstanding Lead Actor in a Drama Series in 2006. Some of Meloni's other notable roles hark to his comic side, where he appeared in 'Wet Hot American Summer', 'Harold & Kumar Go to White Castle' and 'Harold & Kumar Escape from Guantanamo Bay'. He also appeared in a supporting role as Colonel Hardy in the 2013 Superman reboot titled 'Man of Steel'.
At this point, the question that might be circling your mind is what is the next Christopher Meloni movie and tv show? Well, the good news is that we have a clear answer to that question. Here's the list of upcoming Christopher Meloni films/tv shows scheduled to release in 2019 and 2020. We can only hope that the latest Christopher Meloni movies would be as good as some of his recent ones.
4. Pose (2018-)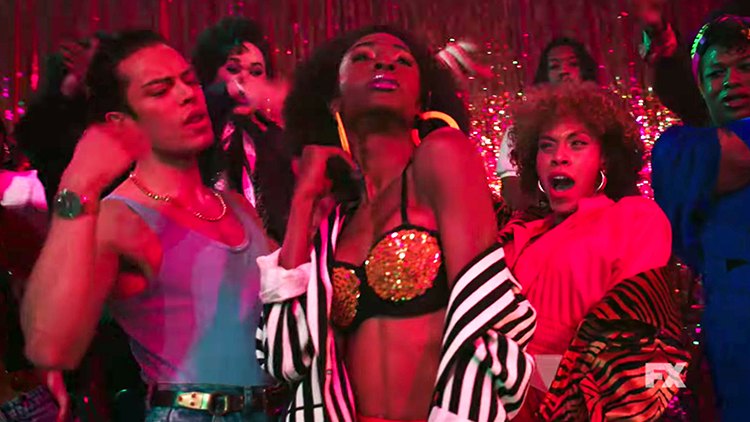 'Pose' is an FX drama that is set in the world of 1987-88. It takes a look at the various segments of life and culture in New York and how they are all juxtaposed. This includes the African-American as well as Latino ball culture along with the social and literal scene that blossomed in lower Manhattan in places like Greenwich Village. Season 2 of 'Pose' is scheduled to air sometime in 2019. Christopher Meloni appeared as Dick Ford, the wealthy financier, and boyfriend of Elektra Abundance. Although Meloni only appeared in a couple of episodes in Season 1, there is a good chance he might return to Season 2 in a larger capacity.
3. Happy! (2017- 2019)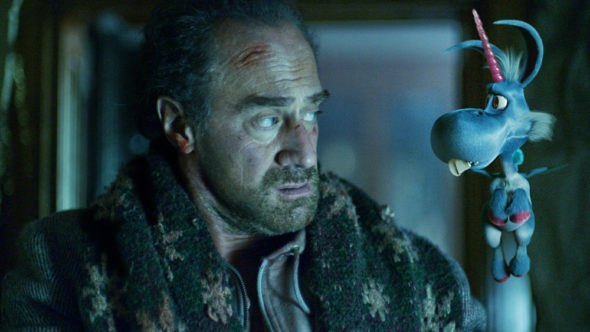 'Happy!' is an American black comedy crime series that first aired on Syfy in 2017. It is based on a four-issue comic series of the same name. Season 2 of the show will air on March 27, 2019. The show stars Christopher Meloni as Nick Sax, who is a disgraced police detective. Nick lives most of his life as a social outcast, resorting to heavy drinking and substance abuse and moonlights as a hitman trying to feed these habits.
However, after Nick sustains a massive heart attack, he begins seeing Happy, a small blue-winged unicorn. Apparently Happy is the imaginary friend of Hailey, a little girl who has been kidnapped by some deranged man dressed as Santa Claus. It turns out Hailey is Nick's estranged daughter and believes her father to be a hero detective. Nick tries to work with Happy in an attempt to track and rescue Hailey. 'Happy!' Season 2 will see Meloni step into the shoes of the detective on his path to redemption.
Read More: Upcoming Ashley Benson Movies
2. The Handmaid's Tale (2017-)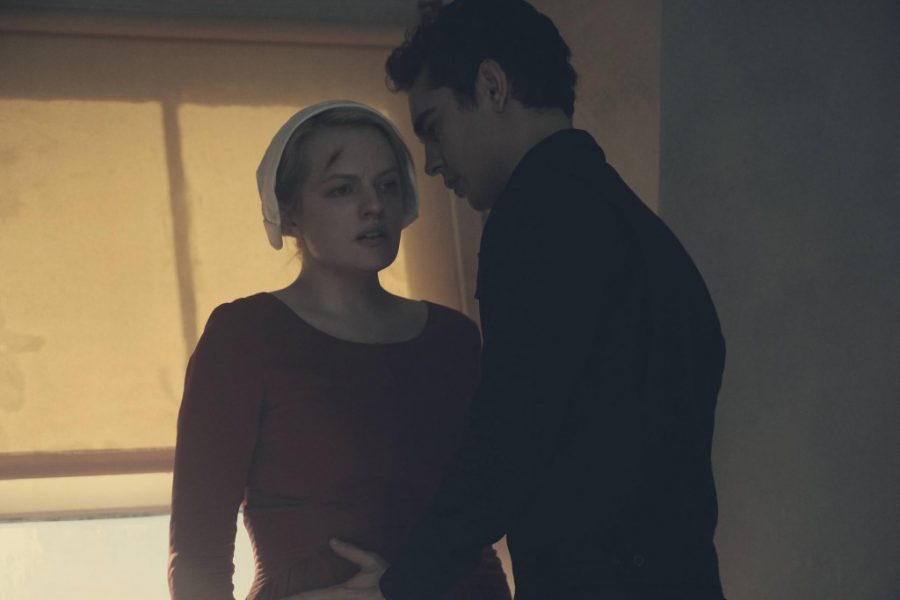 'The Handmaid's Tale' is a drama and sci-fi series that is based on Margaret Atwood's 1985 novel of the same name. The plot is set after the second American Civil War when the society has become totalitarian. In this dystopian setting, fertile women are subjected to childbearing services and are called 'handmaids'. We are shown a world where normal fertility rates have dropped due to environmental pollution and sexually transmitted diseases. Gilead is a totalitarian government that exists in this situation and makes the decision to enslave the fertile women.
Understandably, Atwood's tale has become a modern-day cautionary tale that feminists use, to warn us about the dangers of patriarchal impositions. Christopher Meloni is part of the cast as High Commander George Winslow, who is stationed at Washington D.C. Undoubtedly, Meloni brings his expertise to the role. However, Commander Winslow was shown to have been killed last season, so it remains to be seen if he will appear in the upcoming season in flashbacks.
1. Harley Quinn (TBA)
'Harley Quinn' is an upcoming adult animated web series that will follow the adventures of Harley Quinn the DC character. For those unaware, Harley is a psychiatrist in the Arkham Asylum who is tasked with treating the Joker. Of course, the tables are turned when Joker makes her as insane as he is and she falls in love with him and becomes a sidekick. However, over the course of the comics, Harley and Joker's relationship is nothing short of abusive. The series 'Harley Quinn' will follow Harley's adventures after she breaks up with Joker. It will also feature many of the popular villains of Gotham including Poison Ivy, who is supposed to help Harly become a member of the supervillain group that calls themselves the Legion of Doom.
Christopher Meloni plays Inspector James Gordon on the show, so we can expect that there will be quite a few run-ins between Meloni's character, who is tasked with preserving law and order in Gotham, and Harley, who is bent on breaking these very laws. As of now no release date has been announced for the upcoming 'Harley Quinn' series.
Read More: Upcoming Machine Gun Kelly