Academy Award-winning actor Christopher Plummer was born in Toronto, Ontario, and was raised in Senneville, Quebec, by Montreal. The actor is of Scottish, English, and Anglo-Irish ancestry. Christopher Plummer made his Broadway debut in January 1953. Following that, he has been a part of some widely known theatre productions, including the1963 production of Bertolt Brecht's 'The Resistible Rise of Arturo Ui', Peter Shaffer's 'The Royal Hunt of the Sun', 'Cyrano', and so on. Plummer has a great experience in Shakespearean plays, having been a part of the production of classic plays such as 'Othello', 'Macbeth', 'Hamlet', 'Henry V', 'Twelfth Night', 'Much Ado About Nothing', 'Antony and Cleopatra', and 'The Tempest', to mention a few.
Plummer's film career began with 'Stage Struck' in the year 1958. In the same year, he bagged the lead role in Nicholas Ray's film 'Wind Across the Everglades' (1958). He then appeared in 'The Fall of the Roman Empire' (1964), followed by the Oscar-winning musical drama film 'The Sound of Music' (1965). His portrayal of Captain Von Trapp in 'The Sound of Music' remains one of his most talked-about performances, although he personally did not have good things to say about the production. Then onwards, we have seen him in multiple projects, like 'Oedipus the King' (1968), 'The High Commissioner' (1968), in 'The Man Who Would Be King' (1975) as Rudyard Kipling, 'The Return of the Pink Panther' (1975), 'Aces High' (1976),' The Silent Partner' (1978), 'International Velvet' (1978), 'Murder by Decree' (1979) (playing Sherlock Holmes), 'Somewhere in Time' (1980), 'Eyewitness' (1981), 'Dragnet' (1987), 'Shadow Dancing' (1988), 'Star Trek VI: The Undiscovered Country' (1991), 'Malcolm X' (1992), 'Wolf' (1994), 'Dolores Claiborne' (1995), '12 Monkeys' (1995), 'Syriana' (2005), 'Must Love Dogs' (2005),' The New World' (2005), 'The Lake House' (2006), and the list goes on.
He has presented the world with some brilliant characters, for example, that of television journalist Mike Wallace in the biographical film 'The Insider' (1999), the role of Dr. Rosen in the Oscar-winning film 'A Beautiful Mind' (2001), and the role of Aristotle in the 2004 epic historical drama film 'Alexander' (2004). Besides his very successful film and theatre career, he has appeared in almost 100 television roles. Some of his most noteworthy TV projects are 'The Philadelphia Story' (1959), 'American Tragedy', 'Madeline' etc.
Throughout his career spanning almost six decades, Christopher Plummer has received a lot of critical acclaims, awards, and accolades. In 2010, he earned his first Academy Award nomination for the film 'The Last Station'(2009). Thereafter, he won the Academy Award for Best Supporting Actor for his extraordinary performance in 'Beginners' (2010) in 2012, a much deserving honor which was a long time coming. Again in 2018, he was nominated for the Academy Award for the film 'All the Money in the World' (2017). He has been nominated for the Tony Awards six times, among which he won twice. In 1986, he was nominated for the Grammy Awards in the category Best Record for Children, for 'E.T.A. Hoffmann/Tchaikovsky: The Nutcracker'. He has also earned multiple Primetime Emmy nominations; he was also bestowed with Governor General's Performing Arts Award, which happens to be one of the highest civilian honors in Canada. In 2016, Plummer received the Canadian Screen Award for Lifetime Achievement. He was made an honorary Doctor of Fine Arts at New York's Juilliard School. Plummer has also received honorary doctorates from the University of Toronto, Ryerson University, McGill University, the University of Western Ontario, the University of Ottawa, and most recently the University of Guelph.
In case you were wondering, here is a list of all upcoming movies and TV Series of Christopher Plummer. Read on to know more about the projects lined up in his future.
Read More: Upcoming Christopher Meloni Movies
2. Knives Out (2019)
Rian Johnson has produced and directed the American black comedy thriller film 'Knives Out'. Christopher Plummer stars in the film alongside an ensemble cast, including Daniel Craig, Chris Evans, Ana de Armas, Jamie Lee Curtis, Michael Shannon, Don Johnson, Toni Collette, Lakeith Stanfield, Katherine Langford, and Jaeden Martell. The film is a modern take on the popular murder mystery genre.
The plot revolves around a family gathering where things go horribly wrong. Harlan Thrombey is an affluent crime novelist. On his 85th birthday, he invites his extended family to his grand mansion, in the hopes of a reunion. But things take a mysterious turn as Harlan is found dead the day after his birthday. To solve this case, experienced detective Benoit Blanc arrives, and soon enough, all members of the family become suspect in his death. The film had its world premiere at the Toronto International Film Festival on September 7, 2019. It is set to hit the theatres on November 27 this year.
1. The Last Full Measure (2020)

Christopher Plummer, along with Samuel L. Jackson, Bradley Whitford, Jeremy Irvine, Sebastian Stan, Ed Harris, William Hurt, Alison Sudol, and others are all set to star in the upcoming war drama 'The Last Full Measure'. Todd Robinson has written and directed the film.
The story is set against the backdrop of war. Thirty-four years after the death of Airman William H. Pitsenbarger, Jr. ("Pits"), he is awarded the nation's highest military honor, for his actions on the battlefield. The film premiered in a special screening for Veterans at Westhampton Beach on October 19, 2019. It is scheduled to hit the theaters on January 17, 2020.
Read More: Upcoming John Lithgow Movies
ALREADY RELEASED:
Cliffs of Freedom (2019)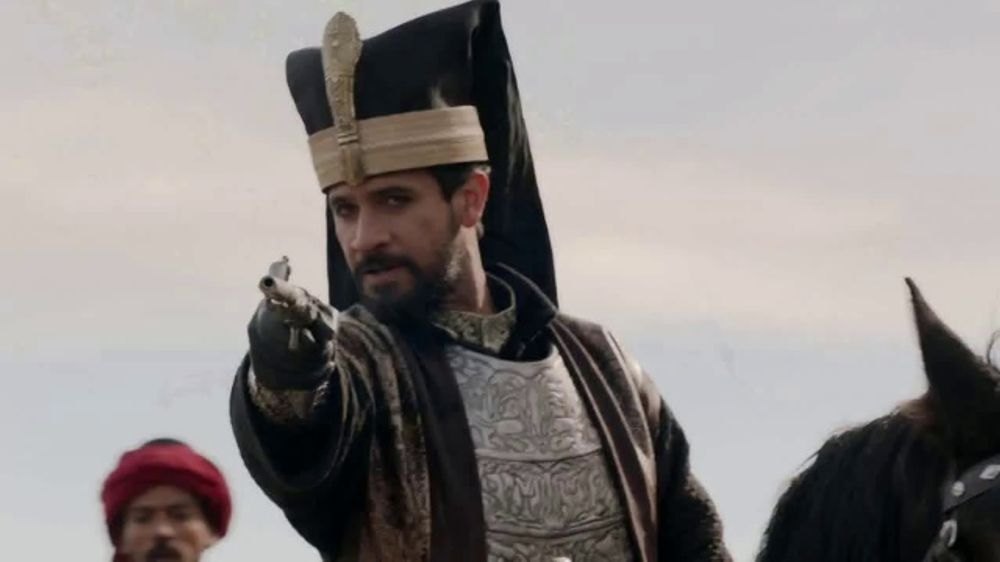 Van Ling has directed this drama film from a screenplay he has co-written with Marianne Metropoulos and Kevin Bernhardt. 'Cliffs of Freedom' is a timeless story of love, faith, and courage, inspired by history. It follows the romantic tale of a Greek village girl and a Turkish Ottoman Colonel during the dawn of the Greek War for Independence.
The cast consists of Tania Raymonde, Jan Uddin, Raza Jaffrey, Patti LuPone, Christopher Plummer, Kevin Corrigan, Billy Zane, Dino Kelly, Jamie Ward, Simon Kassianides, Costas Mandylor, Ruth Gemmell, Raquel Cassidy, and many others. The film released on 22nd March this year.
Departure (2019–)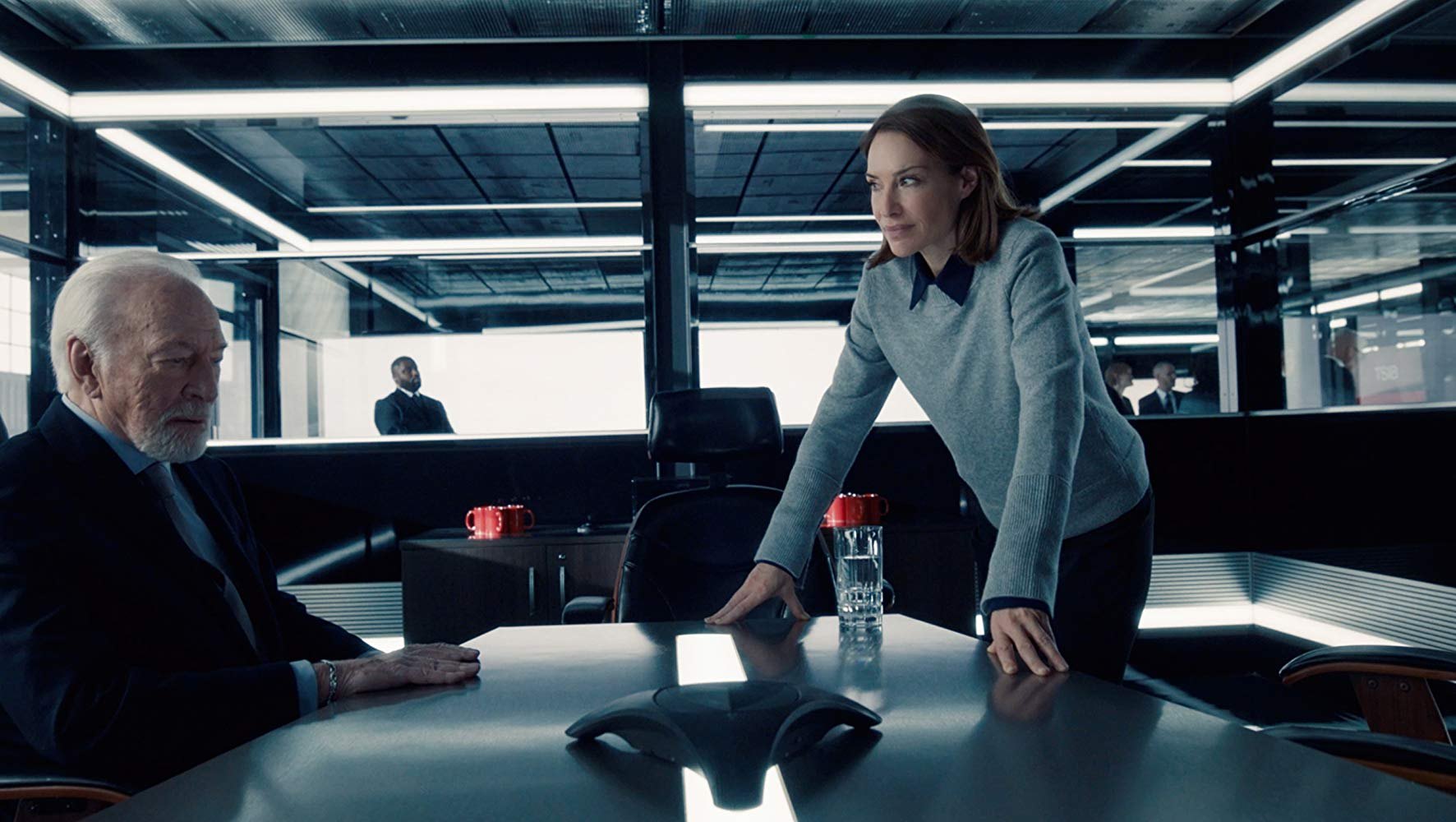 Vince Shiao has created the British-Canadian TV series 'Departure', that stars the likes of Archie Panjabi, Christopher Plummer, Kris Holden-Red, Rebecca Liddiard, Tamara Duarte, Mark Rendall, Peter Mensah, and Claire Forlani. It is a high-octane conspiracy series, dealing with the mystery of Flight 716 – a passenger plane that abruptly vanishes over the Atlantic Ocean.
After this mysterious incident, the brilliant aviation investigator Kendra Malley is brought in to solve the case. Her former mentor and boss Howard Lawson (played by Christopher Plummer) calls her in. The whole world watches eagerly as Malley and her team try to solve this mystery. They have to consider all possibilities– from pilot suicide to terrorism, from murder with political motives behind it to system failure of the aircraft. They put their best efforts to find out what exactly happened to flight 716 to prevent any such mishaps in the future. The series premiered on July 10, 2019.
Read More: Upcoming Pierce Brosnan Movies