When talking about the classic comedies, I do like something different and challenging. Please do not get me wrong, I like to laugh as much as the next guy, but I like to laugh and be challenged, I like them to work for my laughs. Comedy is a genre but there are several sub genres under the comedy banner. We have my personal favorite black comedy, satire, screwball, farce, romantic, musical, slapstick, vaudeville-burlesque, political, and parody, a fairly new genre courtesy of Mel Brooks. And of course there are elements of comedy in almost every film ever made, if you look for them, but the truest comedies are made to make you more than just laugh.
Chaplin believed the greatest comedies to be the ones that also make you think and perhaps cry. I do agree with that, because there is nothing more heartbreaking, or funny for that matter than a sad clown overcome by life. Far too often I am accused of preferring dramatic film to drama, and though I do enjoy dark tales, I also like to laugh, and laugh often. So here is the list of really good classic comedy movies of all time.
1. TOOTSIE (1982)
Not only is it the best comedy ever made, the finest farce ever put on film it is the greatest film made about the art and craft of acting ever made. Dustin Hoffman is astounding as Michael Dorsey, who when he cannot get work as an actor, as he argues with everyone he masquerades as a woman and finds work and great success as a woman, Dorothy Michaels. That he becomes a better man as a woman than he ever was as a man is something very special. Hoffman goes further than just acting…he becomes Dorothy in a way no other actor portraying the opposite sex has. Beautifully directed, written and acted by all. Hoffman's performance is simply one of the greatest in the history of the cinema.
Read More: Best Comedy Movies of All Time
2. SIDEWAYS (2004)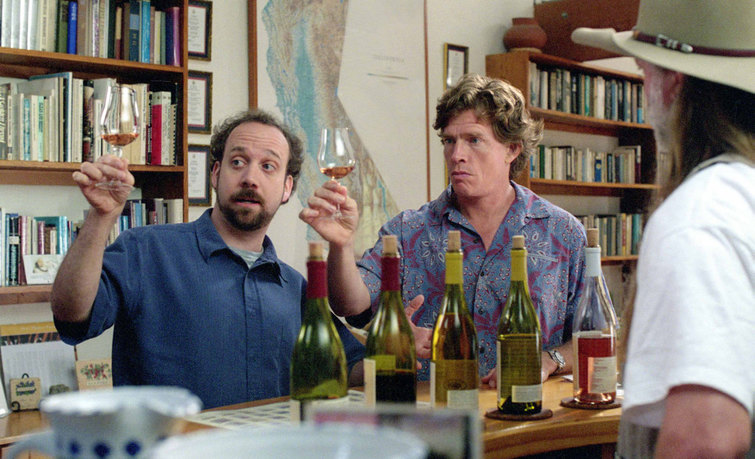 Paul Giamatti should have won the Academy Award for his superb portrayal of Miles, a writer, school teacher and wine lover who is a sad sack disconnecting from life. Using wine as a metaphor for their lives, a group of four spend a week together before one of them will marry. The week will allow each to discover something about one another and Miles finds love again with Maya (Virginia Madsen). Thomas Haden Church is hilarious as his horn dog best buddy Jack. A superb film, with a quartet of excellent performances, fine directing and writing.
Read More: Most Erotic Movies of All Time
3. CITY LIGHTS (1931)
Chaplins masterpiece is among the greatest films of all time, with a closing shot that still moves audiences to tears all those years gone by. Refusing to make a talkie even after the sound had come to film, he stuck with silents because he believed his comedy worked best as that. As the little tramp who helps a blind girl get back her sight because he loves her, he is superb, but that ending when she discovers who he is is heartbreaking, joyous and breathtaking. That Chaplin smile.
Read More: Best Dark Comedy Movies of All Time
4. YOUNG FRANKENSTEIN (1974)
Mel Brooks made the parody great in the seventies, first with Blazing Saddles (1973) which spoofed the western and then Young Frankenstein (1974) which tackled the old Universal horror films, shooting this on the same set as Bride of Frankenstein (1935). Gene Wilder is wonderful as the crazy doctor trying to clear his name, while Peter Boyle is perfect as the monster. Their song and dance must be seen to be believed.
Read More: Most Underrated Comedy Movies of All Time
5. ANNIE HALL (1977)
This film revolutionized the love story with an added rule to the boy meets girl, boy loses girl, boy get girl back with boy loses girl forever, making it real, bittersweet, and very very funny. It is smartly written, directed and best of all acted by Diane Keaton who won an Oscar and Allen himself who won Best Director and was nominated for Best Actor. By making it real we could connect with the characters…and he has been doing it ever since.
Read More: Best Comedy Movies of 2017
6. DR. STRANGELOVE (1964)
One might not believe the end of the world might not be funny but in the hands of Stanley Kubrick it is a vicious black comedy about a lunatic soldier who hops in a plane and heads to Russia to drop the bomb…the atomic bomb, and of course they will do the same. The characters are broadly drawn, the actors in perfect synch with what Kubrick is doing. Peter Sellers is remarkable in several roles and George C. Scott is hysterical. Blackly funny right through to the very end…the end of the world.
Read More: Best Comedy Movies of 2015
7. MODERN TIMES (1936)
Chaplin again, as the little tramp this time in a film that attacks how the machine age pushes men out of work or robotizes us. The set pieces are perfect, physical comedy at its most graceful with Chaplin at one point swallowed up by a machine and rolling through the gears. He was a genius no question and his best films are all works of art.
Read More: Best Comedy Films of 2016
8. SLAP SHOT (1977)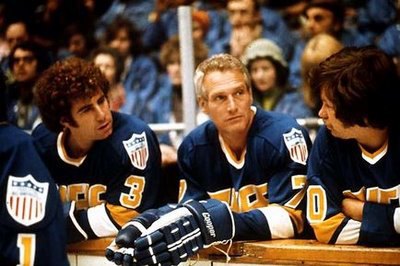 Yes there is some low brow humor in this wonderfully written about about minor league hockey, but it is so well acted and directed, it all falls into place. Paul Newman gives one of his best performances as a player-coach who gets his team to goon it up to draw fans when he hears they are selling their team. The Hanson brothers are among the funniest trios in movie history. Might be for hockey fans only but I love it and cannot remember laughing harder at the time.
Read More: Best Funny Family Movies of All Time
9. SOME LIKE IT HOT (1959)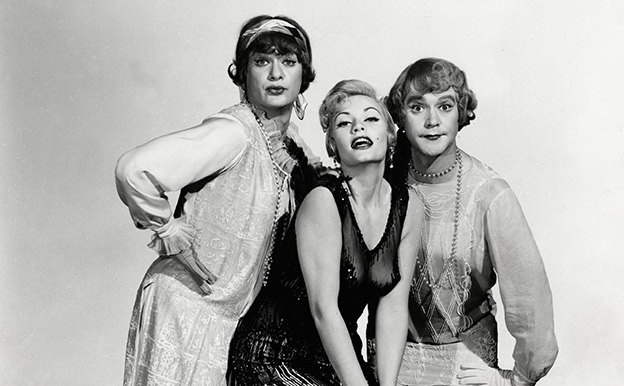 A farce with a difference. We are never quite supposed to believe that Jack Lemmon and Tony Curtis are women and that is part of the joke, that these ugly women are being taken seriously as real girls. That they share the screen with Marilyn Monroe makes it even more difficult to accept them as girls. Jack Lemmon is terrific, Curtis his equal and Monroe was never better. One of Billy Wilders very best film.
Read More: Best Comedy Movies of the 1990s
10. BULLETS OVER BROADWAY (1994)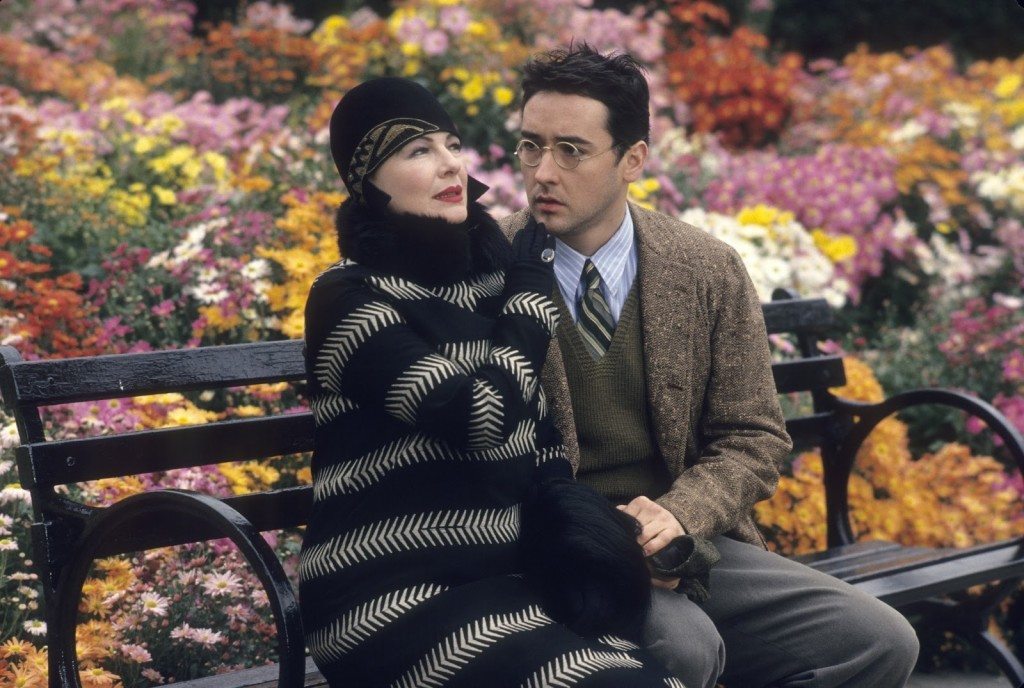 Not Allen's best known film, but one of his very best and certainly among the funniest. Dianne Wiest gives a performance for the ages as a grand dame of the theater playing with a playwright to make her part better, while John Cusack does the best Woody Allen I have ever seen. Chazz Palmiteri is excellent as hood blessed with writing gifts and Jennifer Tilly is wildly over the top as a stripper cast in a serious play as part of the deal of financing the work. Hysterical.
Read More: Best Comedy Movies of 2014