While the new-age era of TV and online platforms is packed with shows beyond count, most of us get confused about which series to watch in the first place. No wonder one hour or so goes only in deciding what title to stream on Netflix, after scrolling through innumerable recommendations and viewing countless trailers plus checking IMDB ratings. And once we do shortlist a newly released show, and say, finish its first few episodes or seasons, we have to wait for God knows how many days, weeks, or months till the next installment is released.
Now, to save you all this tension, here's a bit of advice. Why don't you consider sitting back, relax, and stream some classic, golden-era titles. They come with all of their seasons available and you shall have the luxury to binge-watch an entire series at one go. And trust us, there is quite an impressive catalog of vintage shows ruling Netflix's repertoire. Hence, keep your snacks and beverages ready! Here's the list of really good classic shows on Netflix that are available to stream right now. These genres include anime, comedy, drama, thriller and horror television shows.
15. Party of Five (1994)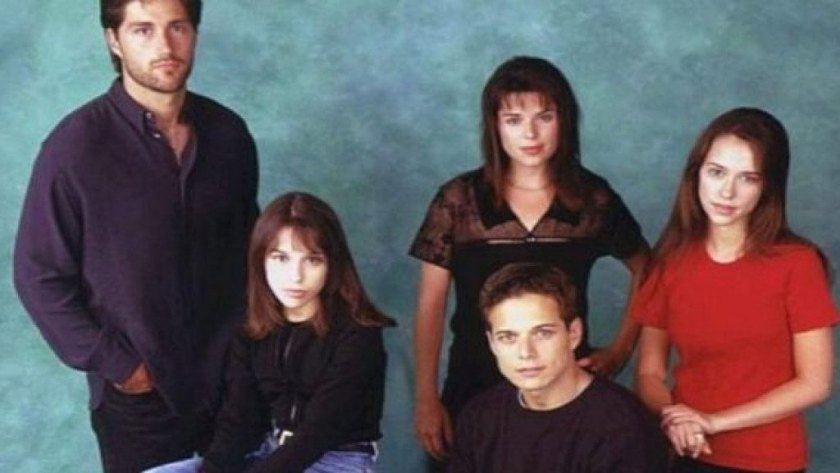 'Party of Five' is a critically acclaimed American TV series which comes under the genre of family and teen drama. It originally premiered on Fox and comprises six seasons, which aired from September 1994 to May 2000. Each episode of this show revolves around five siblings after they lose their parents in a tragic and sudden car accident. They are completely left on their own and are forced to grow by themselves, while navigating life's challenges. The plot is mainly aimed at teenagers and young adults while exploring themes such as cancer, domestic abuse, and mental trauma after parental loss.
14. Monty Python's Flying Circus (1969)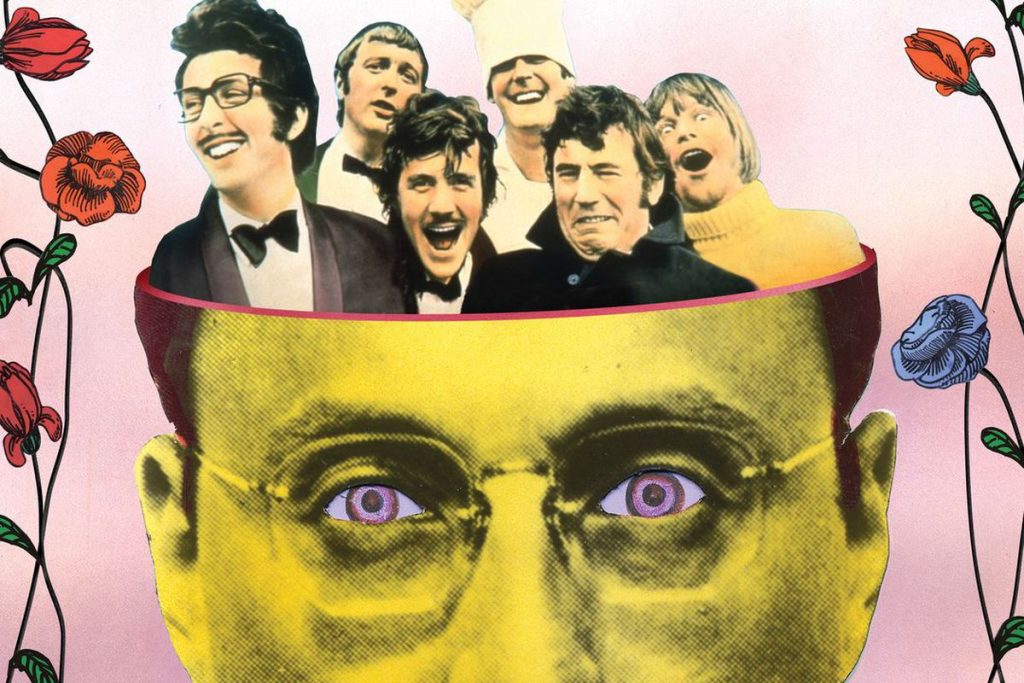 'Monty Python's Flying Circus' is a sketch comedy series from British television. It stars the comedy group of Monty Python. This series is one of the oldest running shows which aired from October 1969 to 1974. It features six troupe members or "pythons". The humor elements comprising observational sketches without punchlines highlight various peculiarities and habits of British lifestyle, while even bringing in professionals and political bureaucrats. The troupe members, being highly educated and university graduates, focus on intellectual comedy, with references from philosophers and literary figures. This series is highly recommended for those who love some pun and intellectual wit.
13. Star Trek (1968)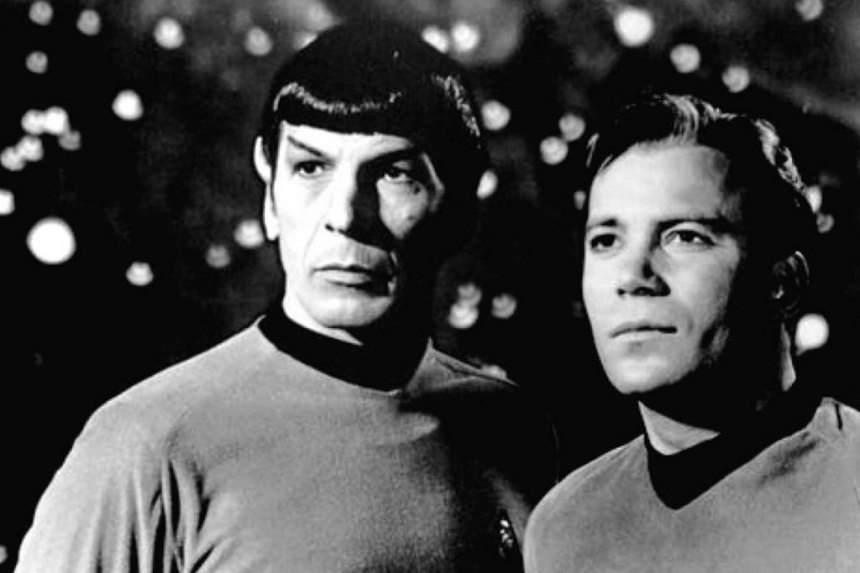 While there are several Star Trek titles floating all around the television world and Internet, this is the original series from 1968. 'Star Trek' is an American science and fiction show which was created by Gene Roddenberry. This series looks into the adventures of the famous star-ship USS Enterprise (NCC-1701). The crew has to embark on several quests along their travels in the Milky Way Galaxy set in the future, roughly in the 2260s. This series is an evergreen classic in the genre of space sci-fi.
12. Twin Peaks (1990)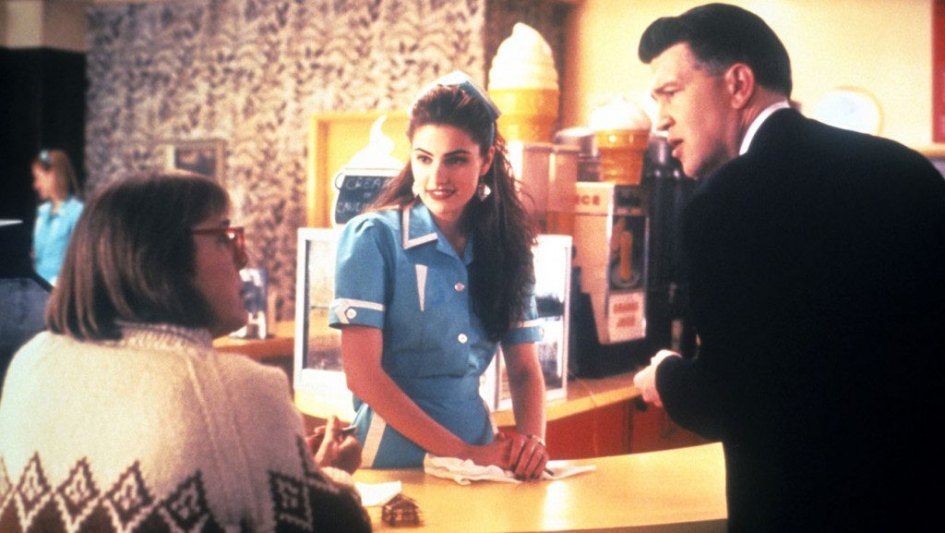 Twin Peaks definitely stays on the top of the must-watch lists for all seasoned mystery and horror drama lovers. Created by Mark Frost and David Lynch, this show began airing in April 1990 on ABC. It was, in fact, labeled as one of the best TV series of its time. This drama revolves around FBI special agent Dale Cooper, who investigates the murder of queen Laura Palmer. The whole plot is set in the fictional town of Twin Peaks in Washington. Although the story draws inspiration from detective fiction, it has supernatural elements involved in its narration. Some of the attributes that make this show so unique are its dark humor, great style, and surreal cinematography. The program, later on, also developed a spin-off feature film, Twin Peaks: Fire Walk with Me, which was released in 1992 as a prequel. Given the popularity, it returned after 25 years in May 2017 with the third season, Twin Peaks: The Return.
11. The Twilight Zone (1959)
'The Twilight Zone' is another popular, all-time favorite American anthology television series. It was created by Rod Serling and it ran for five seasons from 1959 to 1964. This series mostly falls under the genre of science fiction, with a paranormal tweak. In fact, 'The Twilight Zone' includes fiction, drama, and horror, all rolled into one. Each episode has its own stand-alone story which talks about characters dealing with unusual events and disturbances. The phenomenon depicted in the series is described as entering 'The Twilight Zone.' However, every episode ends with a moral conclusion and logic behind the activities. Each finale clearly and logically describes events and reasons responsible for compelling the featured characters to enter the twilight zone.
10. The Andy Griffith Show (1960)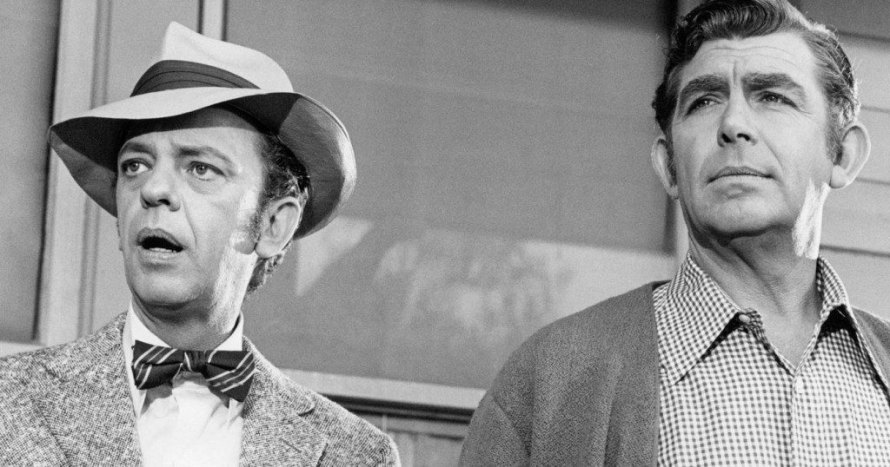 The 'Andy Griffith Show', a widely popular American sitcom, aired on CBS from October 1960 to April 1968. It has eight seasons with around 249 episodes in total, both in black and white as well as in in color. Starring Andy Griffith, the plot is set in the fictional small town of Mayberry in North Carolina. The show revolves around Sheriff Andy Taylor, living with his son and aunt and spending time in the calm surroundings of the locality, often in the company of his clumsy cousin Deputy Barney Fife. It is a must watch for those who love a light situation comedy.
9. Frasier (1993)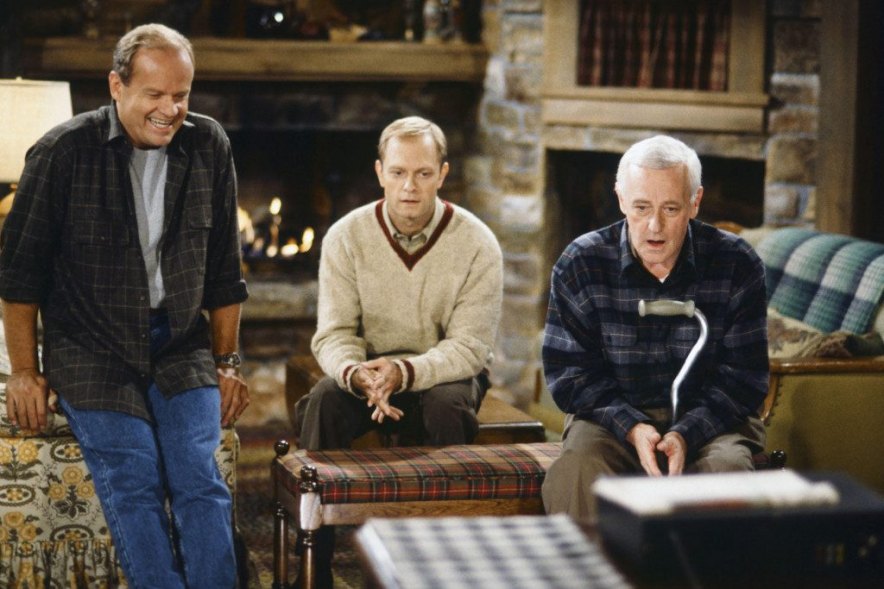 'Frasier' is another all-time classic American sitcom which aired for eleven seasons from 1993 to 2004. Created and produced by David Angell, David Lee and Peter Casey, this series was well appreciated for its outstanding narration. Created as a spin-off series for 'Cheers', this show centers around a radio advice show, hosted by Dr. Frasier Crane who has moved back to his home town Seattle. The subsequent episodes chronicle the events that later change his life such as connecting with his father and brother while making new friends and witnessing new developments in his journey. Now, if you really love good sitcoms, this show is for you!
8. Fawlty Towers (1975)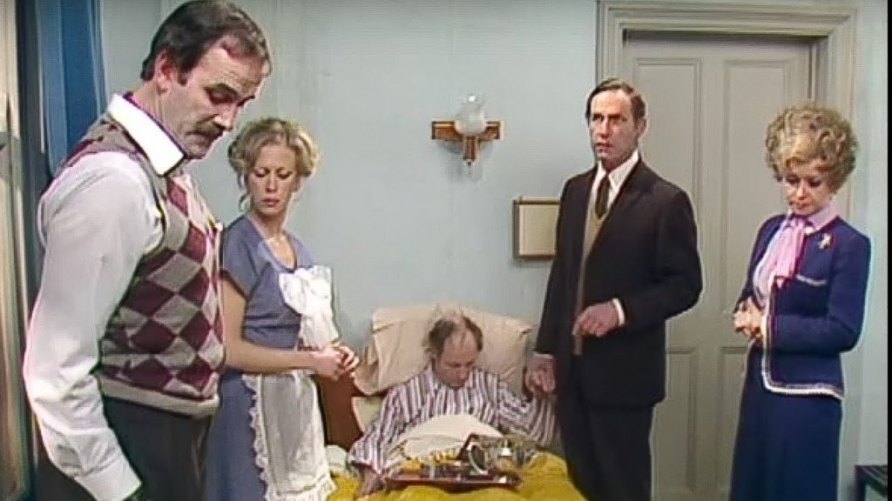 'Fawlty Towers' is a British sitcom television series that aired on BBC2 from 1975 to 1979. While there are just two seasons, comprising six episodes each, it still stands out as one of the all-time favorites for its devoted audience. This program has also been ranked first on the list of hundred greatest British television programs which was curated by the British Film Institute in the year 2000. The plot in set in Fawlty Towers which is a fictional hotel in the town of Torquay in 'English Riviera.' The tense and always rude, not so cool owner of Fawlty Towers, Basil Fawlty, along with his wife, takes care of the hotel while sensible chambermaid Polly tries to make peace and bring order to messy situations. The show does a wonderful job of showcasing the attempts of the characters in running a hotel, while tackling frantic circumstances and demanding guests. It is written by John Cleese and Connie Booth.
7. The Real Ghostbusters (1986)
'The Real Ghostbusters' is an American animated series which actually originated from the comedy movie, 'Ghostbusters', released in 1984. This series aired from 1986 to 1991 and was produced by Columbia Pictures Television and DiC Animation City. The show revolves around the adventures and lives of paranormal investigators, Dr. Peter Venkman, Dr. Ray Stantz, Winston Zeddemore, Dr. Egon Spengler, Janine Melnitz and mascot ghost Slimer. Each episode portrays how these individuals have to come across notorious spirits and overcome them, while travelling around New York and various parts of the world.
6. Pee-wee's Playhouse (1986)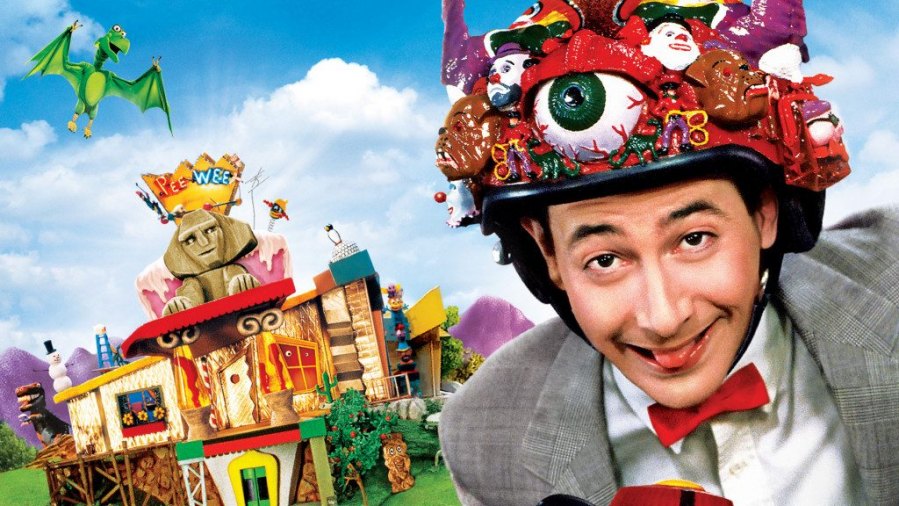 'Pee-wee's Playhouse' is a popular children's television program in America. This show stars Paul Reubens as Pee-wee Herman. Here, Pee-wee and his friends keep visiting his playhouse and indulge in fun-filled, imaginative activities with the characters living there, such as toys, gadgets and talking furniture. The series ran from 1986 to 1990 on CBS, and the reruns were aired in 1991. Created by Paul Reubens, this show includes more of adult humor, thereby making it more suitable for grown-ups than for kids.
5. Mystery Science Theater 3000 (1988)
'Mystery Science Theater 3000' is a an American television comedy series that revolves around janitor Joel Robinson, who has been trapped by two mad and peculiar scientists against his will and interest in The Satellite of Love. As part of an experiment, Joel is a test subject and he is forced to watch several bad, B-grade movies. The scientists do this to check as to which film would drive him mad. In this scenario, Joel has to craft several robots which can give him company and help him in 'riffing,' i.e. commenting on each movie. The show is created by Joel Hodgson and it started airing from November 1988. It first premiered on Comedy Central, later on Sci-Fi Channel till 1999. The latest series with fourteen episodes was released on Netflix in 2017 and 2018.
Read More: Best Viking Shows on Netflix
4. House of Cards (1990)
'House of Cards' is a U.K. drama trilogy that is adapted from the novels written by Michael Dobbs. The series revolves around the Conservative Party's Chief Whip Francis Urquhart, who executes several plots and plans in order to climb his way up the political ladder and finally become the Prime Minister. With an intelligent, sharp narration, 'House of Cards' gives an in-depth view into politics, which is mainly ruled by immorality, deceit, and lies.
Read More: Best Comedy Shows on Netflix
3. Robotech (1985)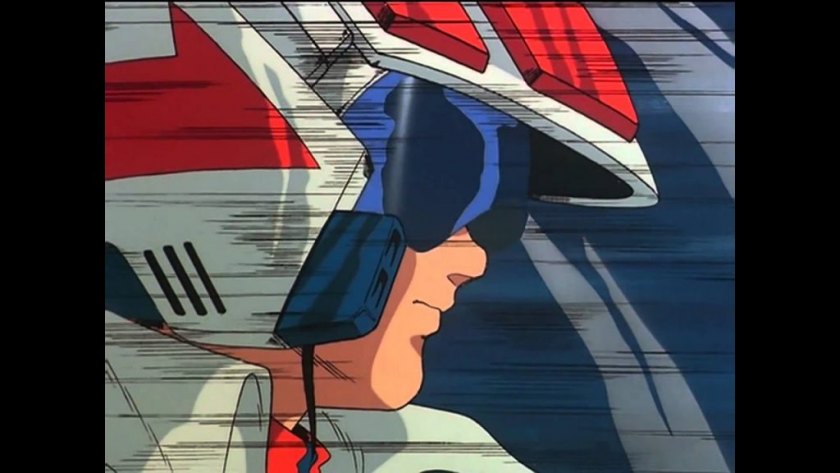 'Robotech' is a popular franchise, and the American adaption of this anime television series was aired in 1985 as an 85 episode story. The plot revolves around an alien spaceship which crash lands on the South Pacific Island. Due to the technology used in the spaceship, the earth begins to develop robotic machines or mecha and has to fight three interplanetary wars and extra-terrestrial invasions. This show is definitely loved by those who are deeply into sci-fi movies.
2. Midsomer Murders (1997)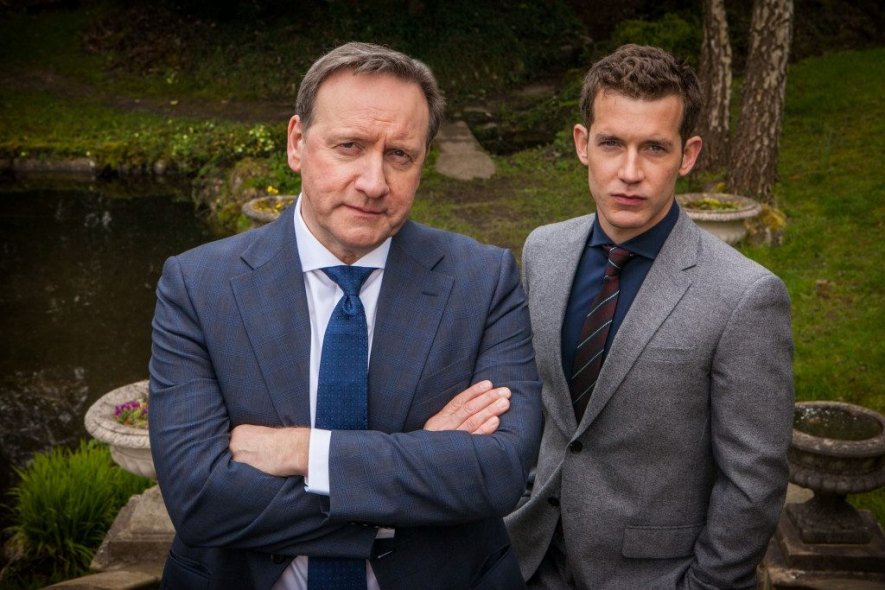 We are sure that many of you must have heard about this British television detective drama series. Airing from 1997, the show is based on the book series 'Chief Inspector Barnaby' by Caroline Graham. The plot is set within small English villages in the countryside where detective Chief Tom Barnaby (and later succeeded by John Barnaby) has to solve deadly murders and ghastly homicide crimes. The fictional village of Midsomer is used as a backdrop for this show. The series has both wit and dark humor, making it a highly engaging watch.
Read More: Best Vampire Shows on Netflix
1. Highway to Heaven (1984)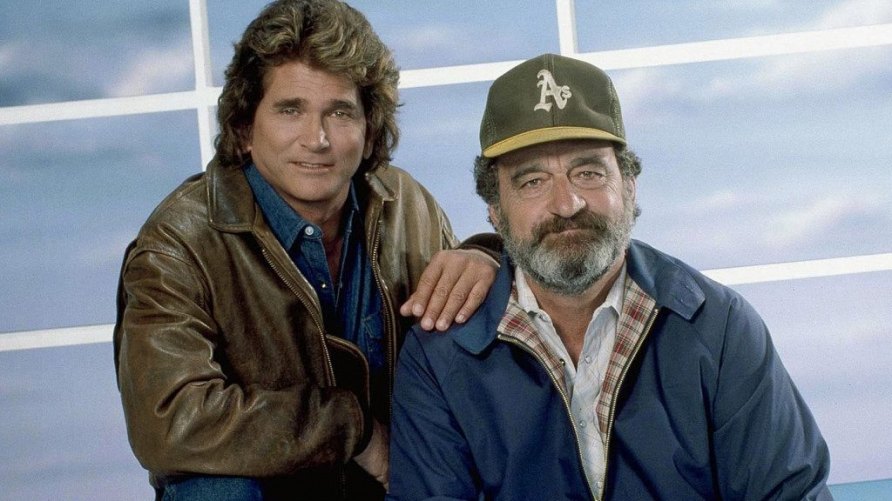 'Highway to Heaven' is a popular American television show which ran from 1984 to 1989. It aired for five seasons and featured over a hundred episodes. Set in California, the plot revolves around an angel named Jonathan Smith who is sent to Earth for a specified time to team with an ex-cop in order to help people. The angel is stripped of his wings and on probation, when he meets the French retired policeman Mark Gordon. Initially distrustful, Mark soon realizes the true nature of Jonathan and decides to help him on his assignments by aiding troubled people with their problems. The Boss (God) gives them projects and they are supposed to use their humanity to assist individuals like war widows, parsons, greedy businessmen, activists, local politicians, and small time crooks.
Read More: Best Original Shows on Netflix